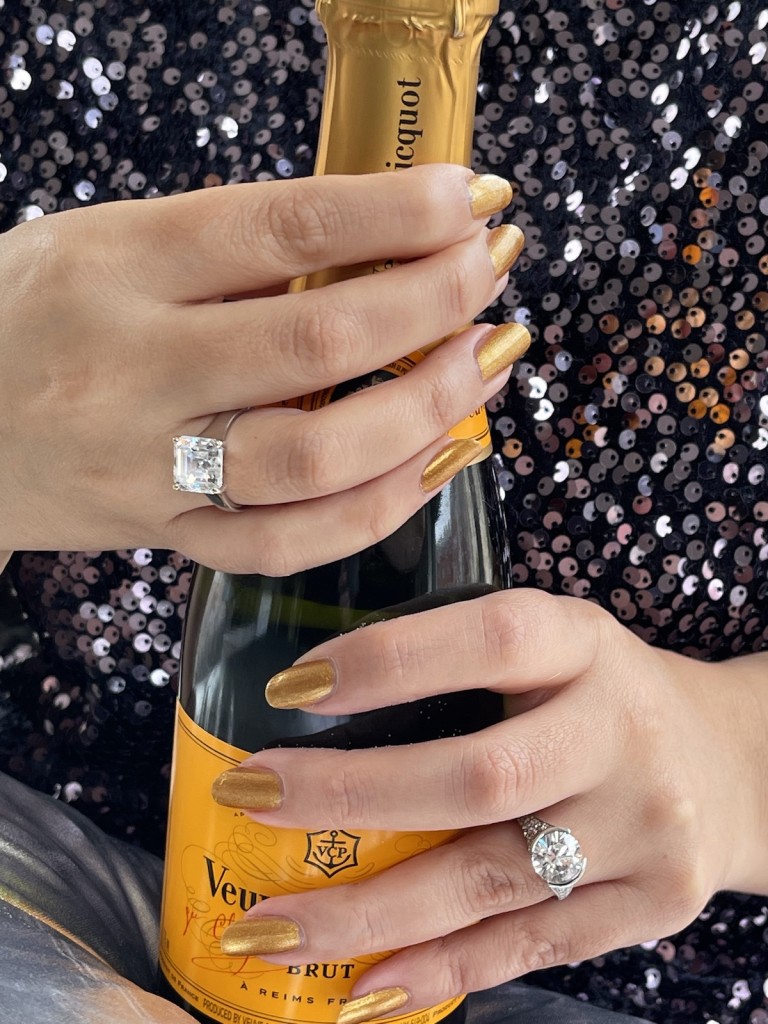 I have a feeling that 2022 will be a good year for the Engagement 101 and Propose Too communities. First, it will be a huge year for weddings since a lot of you had to postpone or elope before planning your "real"wedding. Then, after these last couple of years, it feels like a rebirth for all of us with new hopes and opportunities, things to look forward to. Here are some engagement rings that would be great picks if a special someone decides to pop the question on New Year's Eve.
The intro picture features 2 big and beautiful rings by Sholdt. The top engagement ring includes a gorgeous Asscher cut diamond and the bottom one, a brilliant cut diamond set in a half-bezel hand-engraved setting.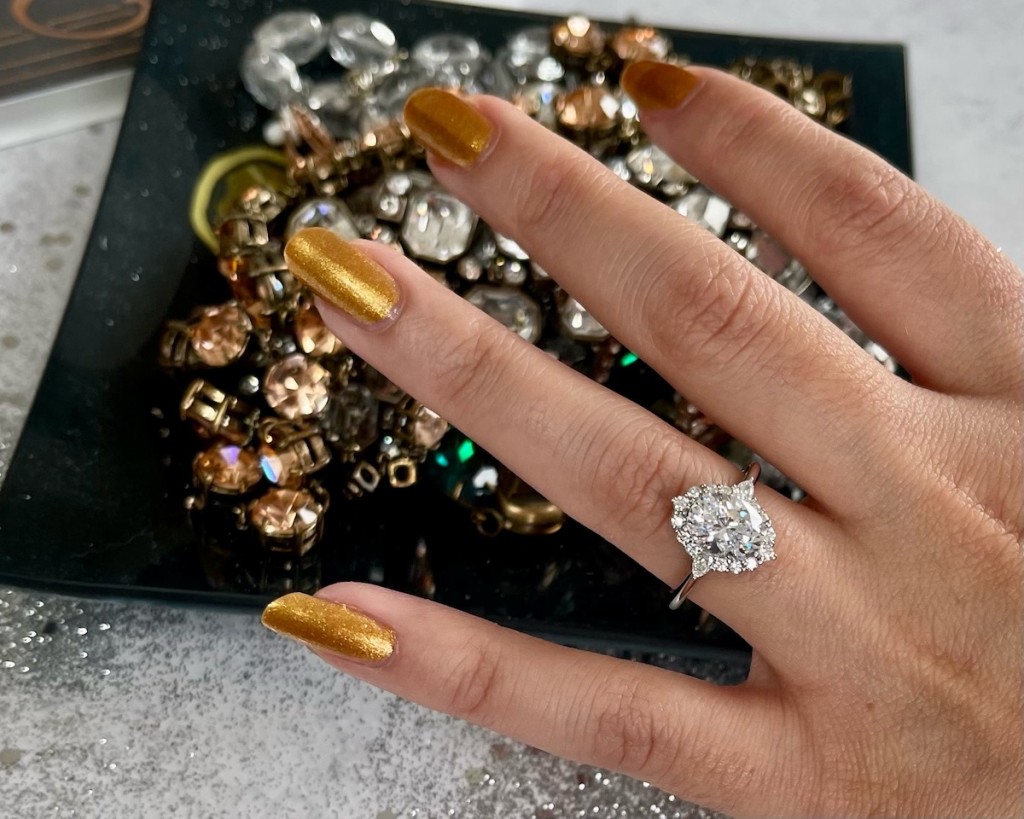 A stunning vintage style oval diamond ring with a halo mixing round and pear diamonds by Parade Design.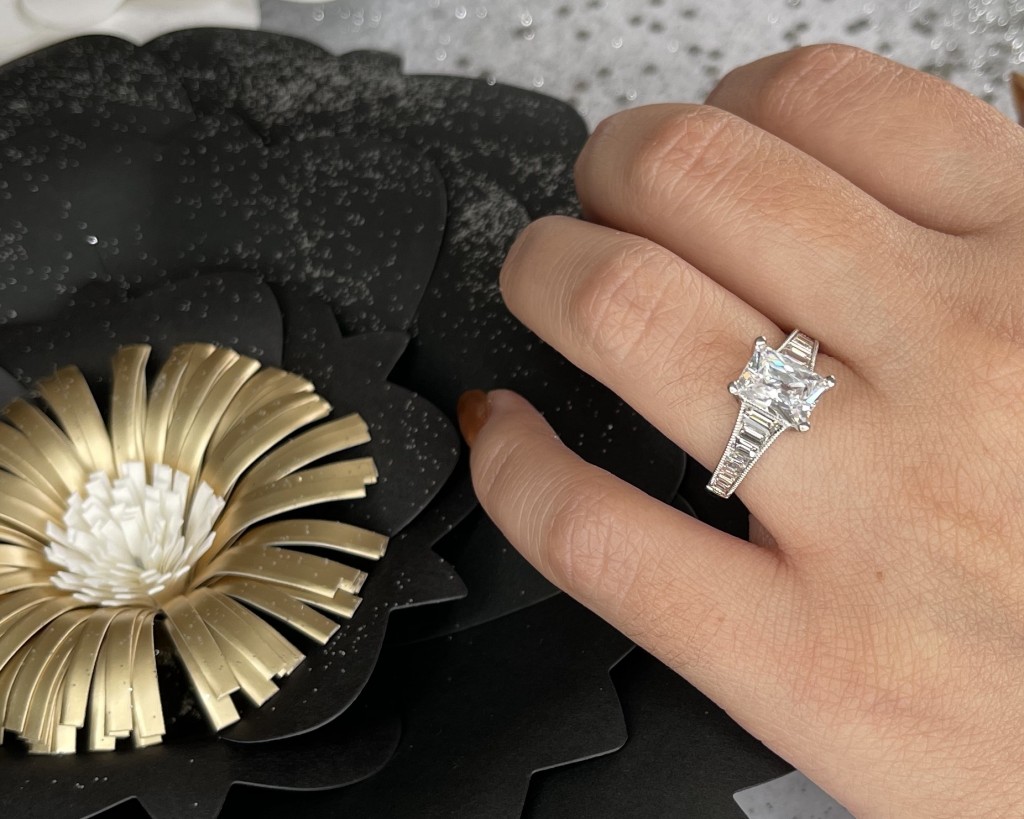 If you are looking for a ring that really sparkles, this is it! With a plethora of emerald cut diamonds in different sizes, this Parade Design ring shines from all angles.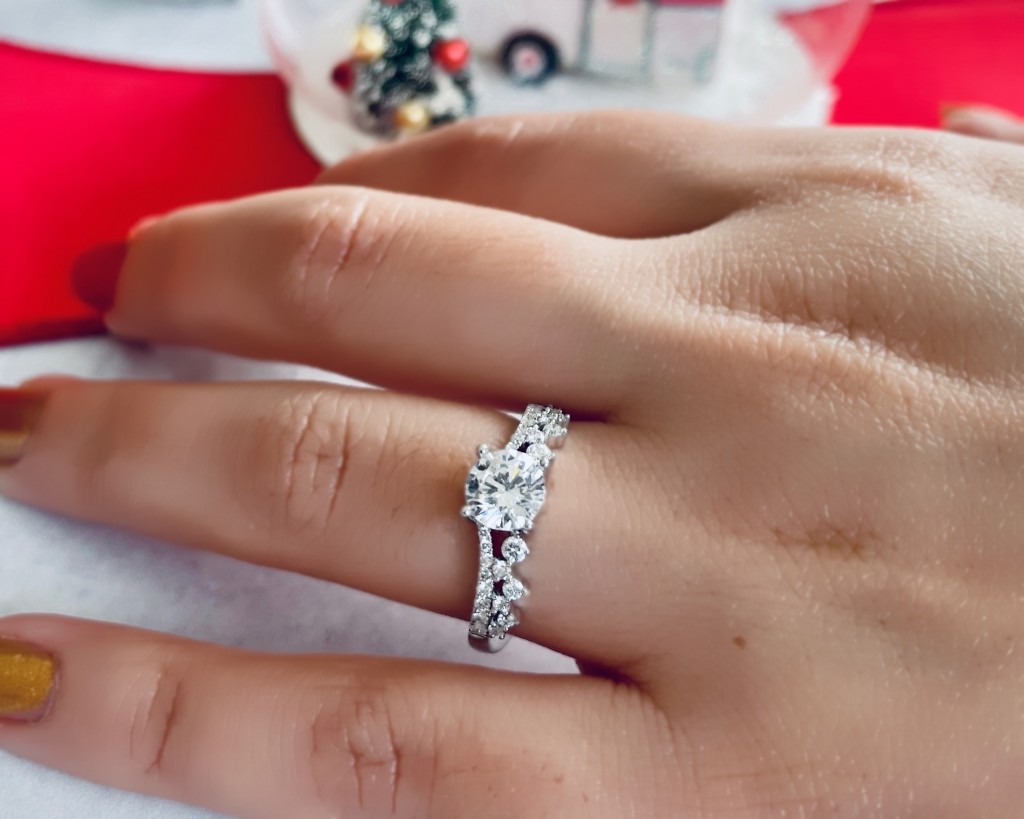 The perfect ring for dry January! Get the carats not the calories and switch Champagne bubbles for diamond bubbles, also by Parade Design.
HAPPY NEW YEAR!