As we are reaching hopefully the end of these dire pandemic times we shared together, I don't know about you but, I am craving color. Tie dye fashion and ombré hair are making a come back. Interpretations of these trends translate really well to jewelry. Pink is such a pretty and happy hue. A pink sapphire ombré band would add a great pop of color to your wedding stack. Or, you could also consider an ombré sapphire wedding band for your "Something Blue".
Mark Patterson was the trailblazer of the ombré jewelry trend. Back in the early 90s, he started creating amazing brooches and earrings to pay homage to the complex and beautiful hues found in nature. Now, Mark Patterson Fine Jewelry also makes custom ombré wedding rings manufactured in their Corona Del Mar studio in California. How beautiful is this sapphire chevron band and how unique is this platinum engagement ring setting?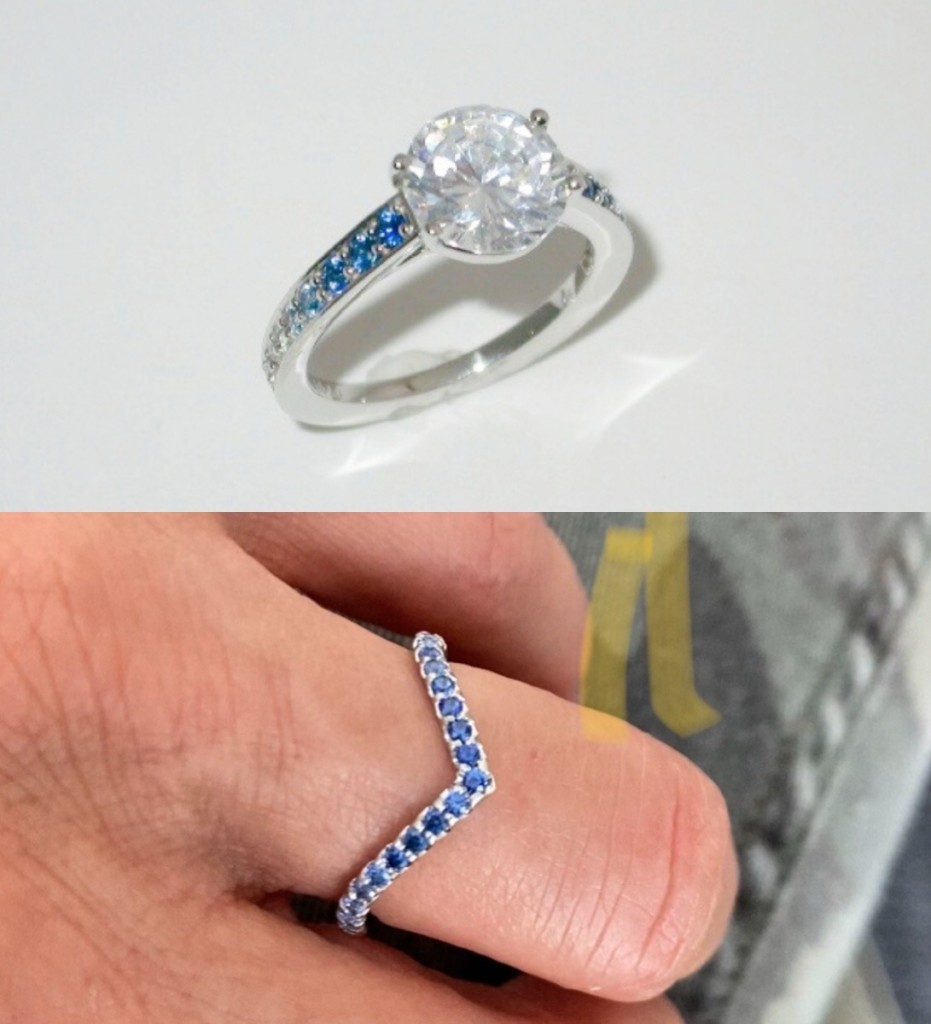 ---
David Alan has been incorporating ombré into his jewelry for over 20 years, using grey, blue and of course pink gemstones. Did you know that a signature pink diamond is placed in every custom fine jewelry heirloom David makes? I love the timelessness of the platinum band pictured below. It is set with pink sapphires and diamonds.  The stunning red spinel ring on the right would also look amazing with a white diamond center. The setting is in 18K rose gold and the gemstones are a mix of pink sapphires, red spinels with white diamonds.


Keep in mind that ombré can also be considered for your hubby's band. David Alan loves to create customized ombré wedding bands for people looking for a neutral ombré look. Check out the gorgeous rose gold band pictured below. One of his favorite projects was an ombré transition from black to white, top to bottom, similar to the one pictures on the left.  Finding dark gray diamonds is a needle in the haystack, those stones are usually irradiated to become black diamonds. David Alan really enjoys the challenge of finding the perfect stones to achieve an amazing ombré gradient.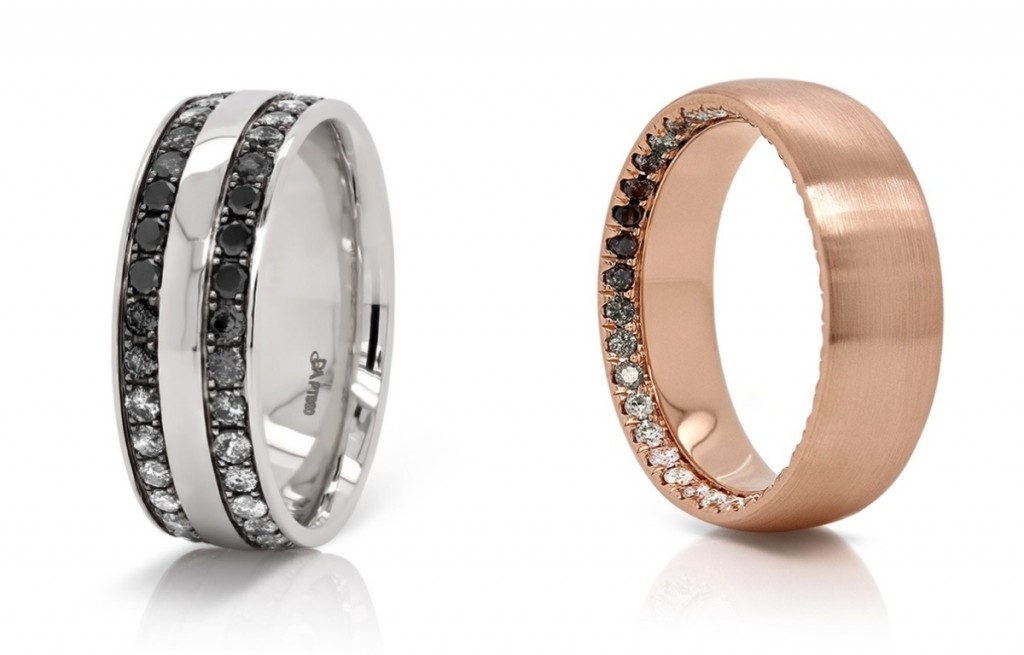 ---
Here are other cool

ombré

designs spotted on Instagram
I love the texture of Ruta's work
Modern and fun sapphire and diamond baguettes to create a vivid ombré by Josh Levkoff
A bolder look by Spencer Collection
Still not convinced an ombré ring is for you? There are so many other options.Here is one of my current favorites.  Gigi Ferranti new Graffito initial charms are so beautifully unique. They were inspired by the historic frescoes in Pompeii and New York's graffiti culture.