Last year, just engaged celebrity and red carpet stylist Micaela Erlanger announced that she would now offer her styling services to brides. 2019 was  just the beginning of Micaela's path to influence and help more women to feel good about what they wear, every day and on special occasions. I love Micaela's new inclusive QVC womenswear collection, check it out!
Today, I wanted to turn the spotlight on her brand new line of platinum and diamond rings: the Forevermark x Micaela capsule collection. Diamond brand Forevermark enlisted Micaela to collaborate on an exclusive capsule collection of settings featuring their gorgeous diamonds. The offering includes classic solitaire styles, trendy yet timeless hidden halos, split-shanks and wedding bands for all genders. Thank you so much Micaela for taking the time to answer a few questions.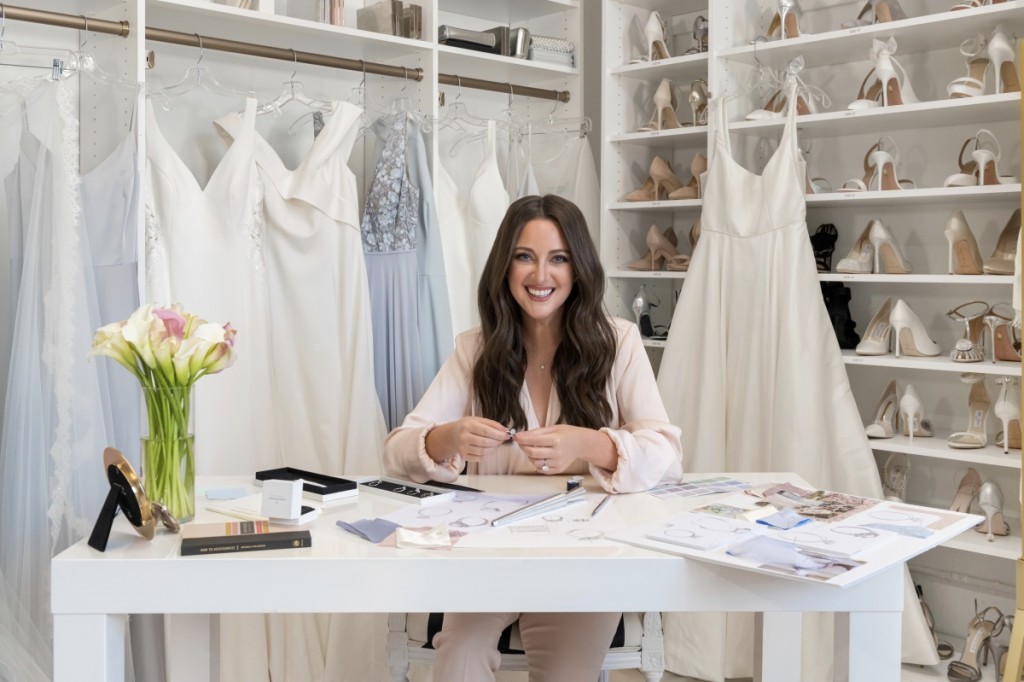 Photo Andrew Werner
Sev: On the red carpet, you get to work one on one with celebrities. How hard is it to translate this approach to working on a fashion or jewelry collection for every American woman?
Micaela: I am a bride-to-be myself so while designing the collection I was in that mindset of what a bride goes through when planning their engagement & wedding. In addition, I truly believe that walking down the aisle is the closest thing to walking down the red carpet and requires the same attention to detail and curation.
Sev: My sense of the Forevermark x Micaela Erlanger capsule collection is that it is classic and timeless but with some fun twists and details. Am I right?
Micaela: Yes! I wanted to make sure that the collection had something for everyone. Each piece was thoughtfully designed with all brides in mind – including the hidden sparkle & minimalist platinum settings that allow the diamond to float.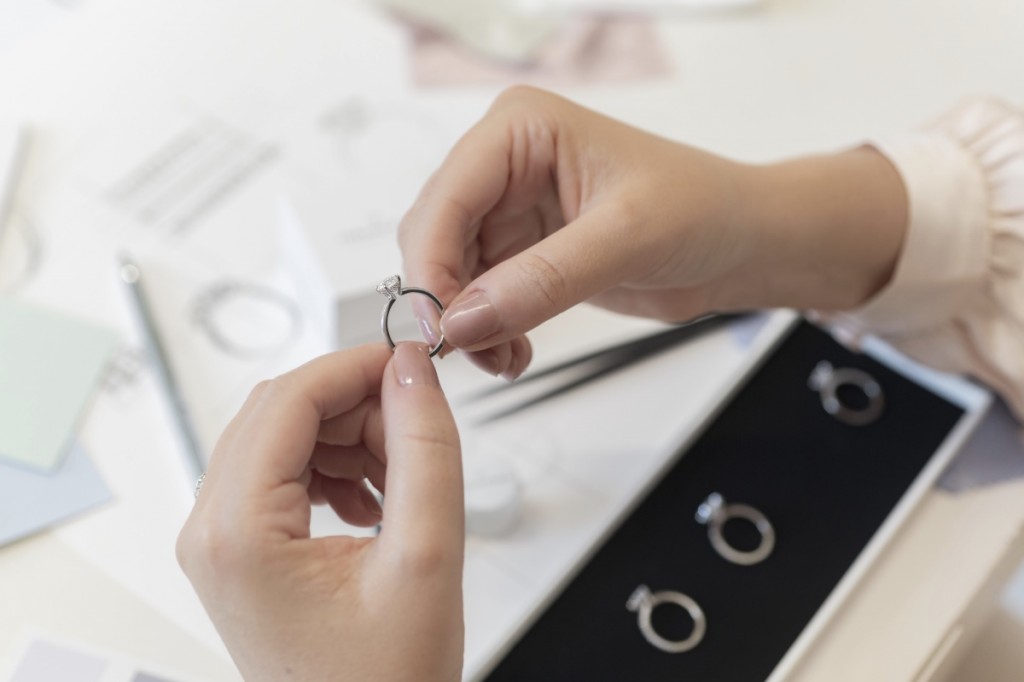 Photo Andrew Werner
Sev: Why are all the rings in platinum?
Micaela: I chose to make all the rings in platinum because it is incredibly durable so very ideal for everyday wear while allowing us to design incredibly delicate settings. Also because of its bright-white luminous finish which highlights a Forevermark diamond's natural brilliance. There is nothing more timeless than a platinum setting!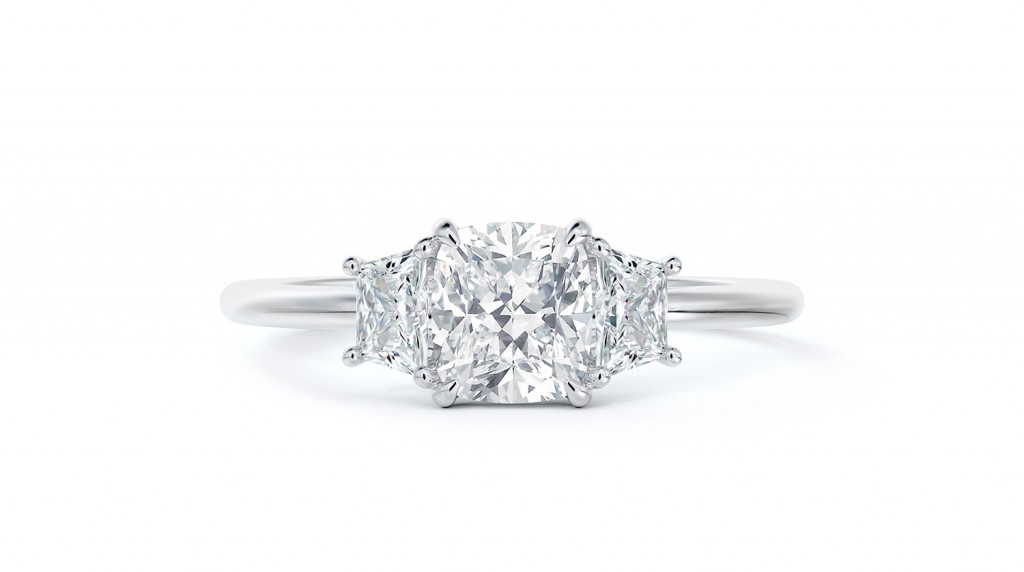 Sev: Though ovals have been rising in popularity, I love that several of your rings are featuring cushion cut centers. What do you like about this cut?
Micaela: I wanted to make sure when designing this collection that I chose classic shapes that will stand the test of time. Cushions are such a loved shape with enduring style.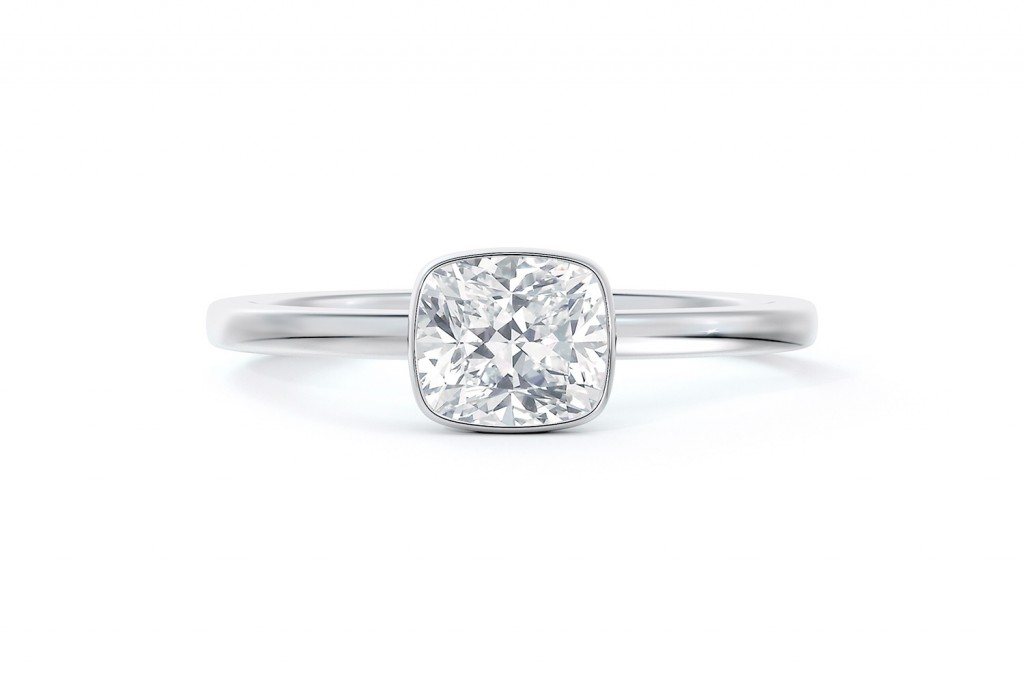 Sev: My favorite ring is the bezel set cushion. It is gorgeous and I love that it is set East-West. Tell me why you decided to add this ring to the collection and why including bezel settings was important.
Micaela: I decided to add the bezel set cushion design because I love how the platinum setting created this incredible illusion allowing the diamond to POP and add a major wow factor. Including the bezel settings was important because they are considered to be very modern but are among some of the oldest settings used – which goes back to the ethos of the collection "classic with a fresh twist".
You can browse the Forevermark x Micaela Collection here to pick your own favorites.
---
If you are a long time follower of Engagement 101, you might remember that I interviewed Micaela on camera  for Engagement 101 TV  last year, during a Platinum Born event. She showed us how to style a few pieces from this fine jewelry collection. I love the new versatile and sparkly Platinum Born Strata necklace. It's also one of Micaela's favorite 2020 picks.