Diamond solitaires are still popular with brides-to-be. Yet, some nonconforming women with a wandering spirit and a passion for arts are looking for anything but what everyone else's is wearing.
Here are 5 new designer rings to consider if you are such a woman and looking for a unique and unconventional engagement ring.
1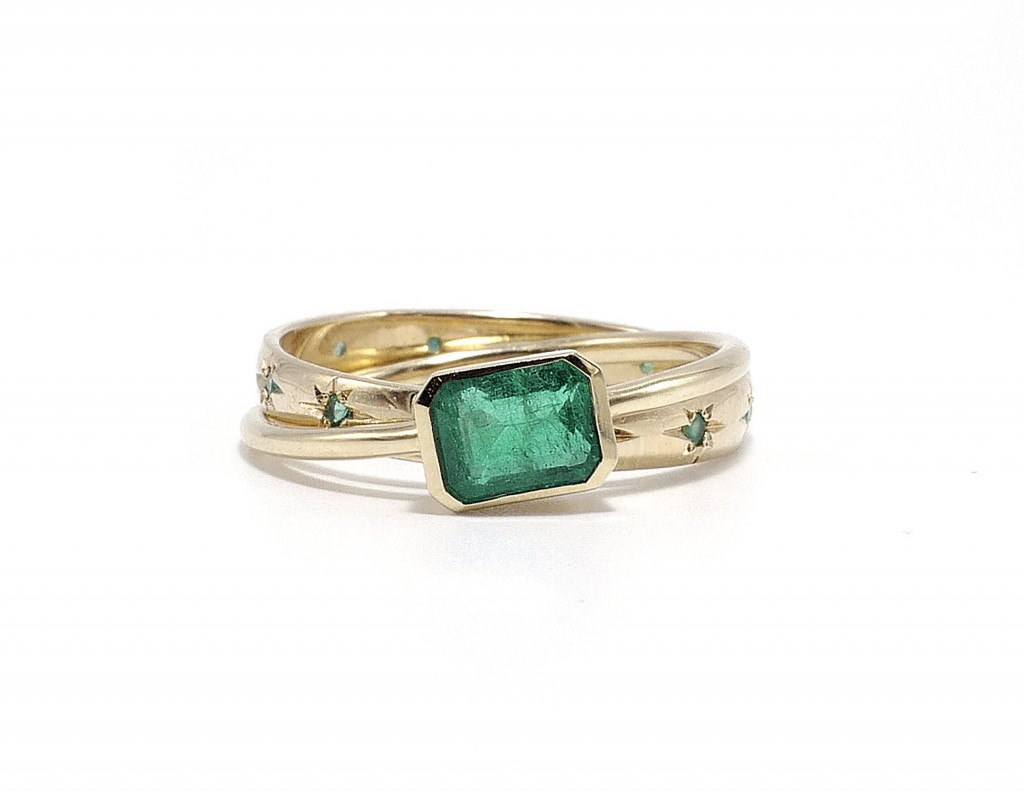 First up is this brand new version of Ashley Zhang's rolling ring.  The center stone is a 1 carat Columbian emerald. I love the star-shaped details on the thicker band. Emerald engagement rings have gained popularity this past couple of years and nothing says "I love you beyond space and time" more than a galaxy worn on the finger.
---
2
Sofia Zakia's engagement ring designs are always full of symbolism and fantasy. This custom wedding set stopped me in my tracks on Insta. First, I love the baby pearls on the engagement ring setting, so utterly romantic. But "le plat de resistance" for me is the awesome moon phase band. I love the idea of a wedding band that symbolizes the different phases of a woman's life.
---
3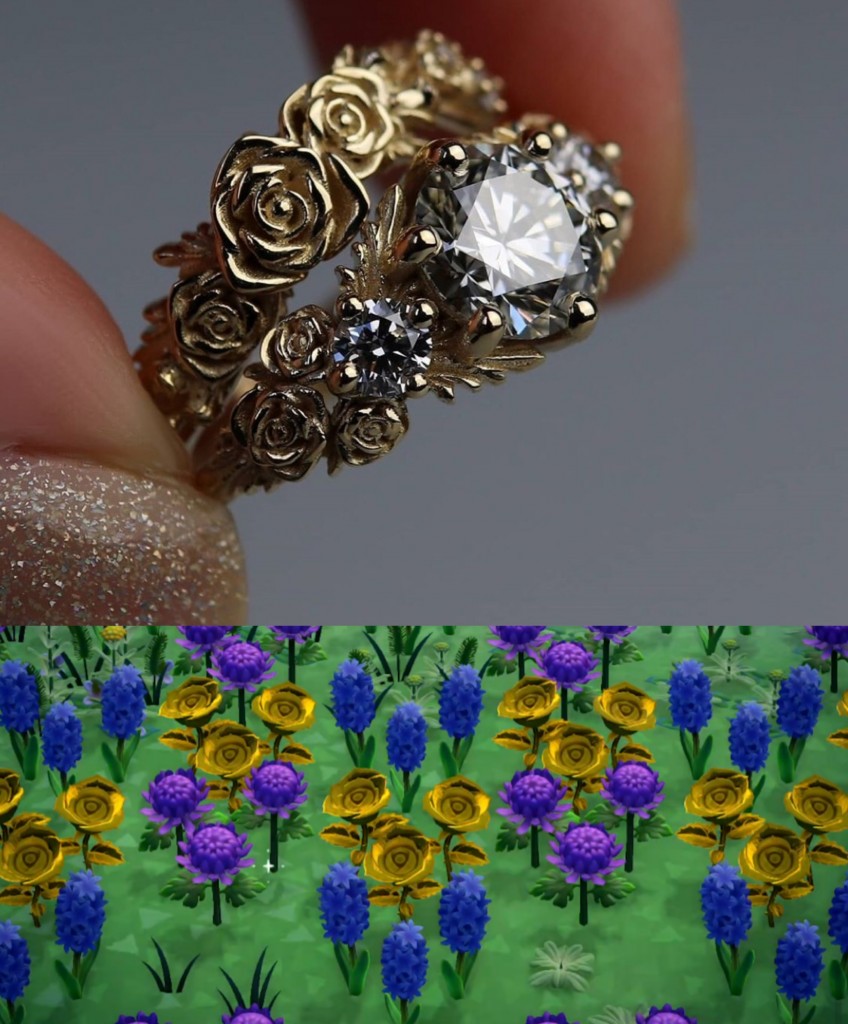 Let's get real. Tending gardens physically and virtually has saved many of us from depression this past year. Jeweler Kelly Zogheb of Soulbound finds inspiration in one of her life's passions: video games. While tending her Animal Crossing gardens, she became inspired to design a new capsule collection. We love her new garden ring wedding set. The roses are so delicate and pretty.  It feels like a real garden sprouted on your finger, not just a digital one.
---
4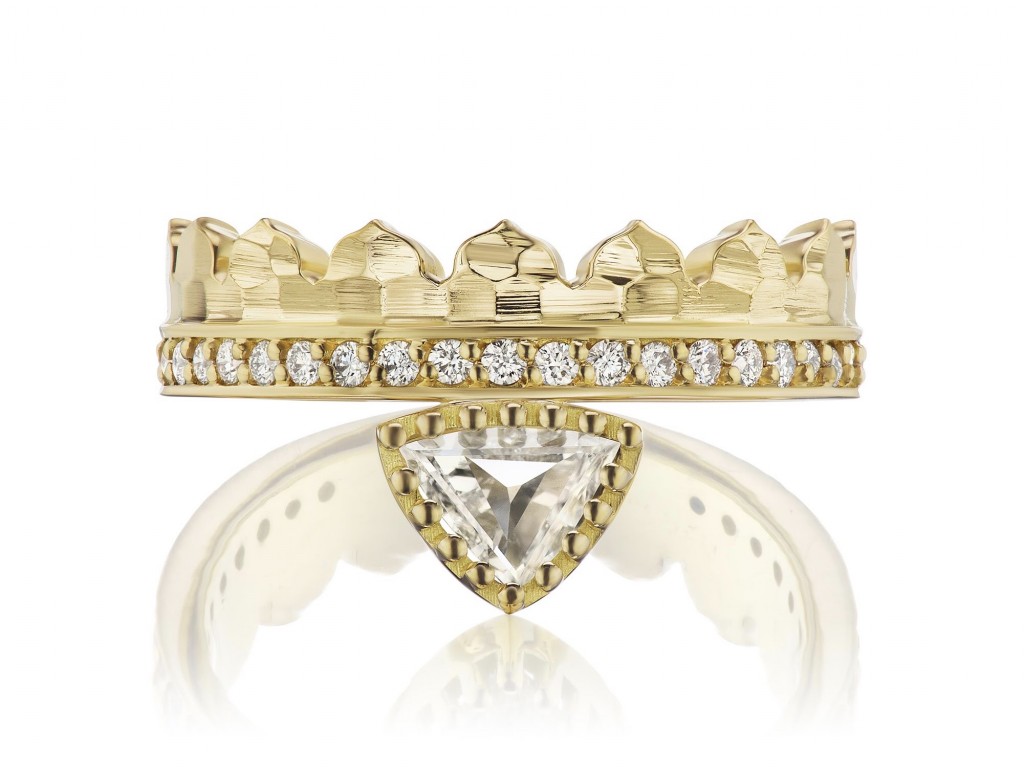 Dana Bronfman is launching her first ever bridal collection. Each piece is sustainable and inspired by India's forts and palaces. Their staircases, portals, windows and doorways are all great symbolisms of the journey of a relationship and life. Here is our favorite design, the Agra Crown ring, featuring a trillion cut diamond center and Dana's signature hammered finish, perfect if you live an active lifestyle.
---
5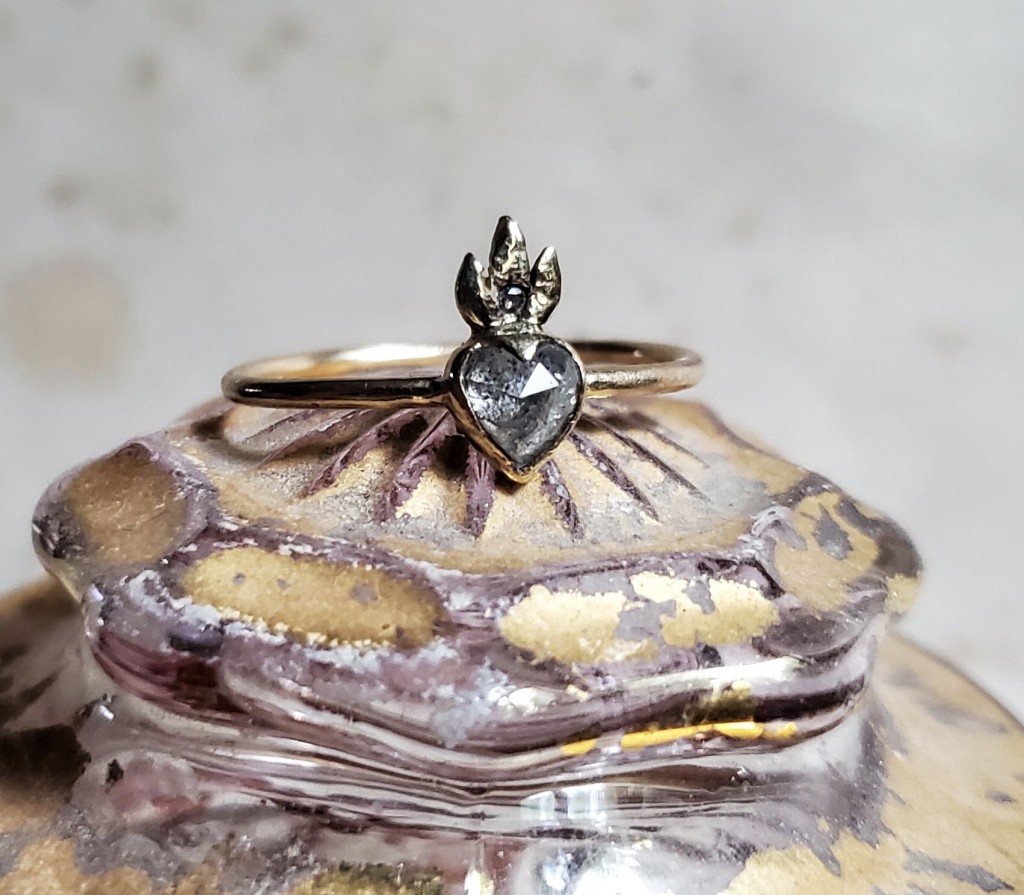 Last but not the least, check out Acanthus new gothic meet ethereal bridal collection. My favorite is the Secret Heart ring featuring a heart-shaped salt and pepper diamond center. "I love the beautiful image of the Sacred Heart and its powerful symbolism of undying, unconditional love. I think a sacred heart is a slightly less sweet, and more darky romantic version, which is very in line with Acanthus' aesthetic." says designer Nicole McIver.