Forget influencers, celebrities are still the most important fashion and jewelry trendsetters. We love to track which engagement rings they pick. Celebrity engagements and weddings  always inspire brides-to-be. However, keep in mind that stars get deals and a lot of freebies, so don't feel bad if you can't afford their 10 carat diamond, you can still get the same look without breaking the bank.  We worked on this "Get the look" feature in collaboration with Francine, the social media guru of H.L. Gross.
Sophie Turner's pear-shaped diamond ring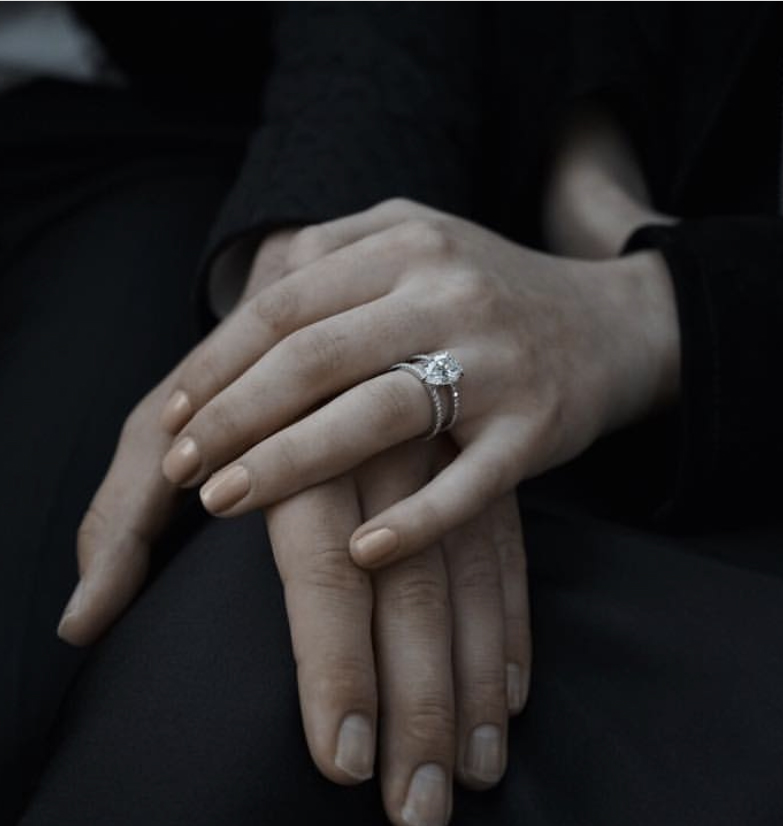 Newlyweds Joe Jonas and Sophie Turner just announced they are pregnant and we are so excited for them! Sophie's engagement ring is a stunner. Her pear-shaped diamond is flawless. We love that instead of picking a classic solitaire setting she decided on a more edgy design. We picked this A.Jaffe "Get The Look" version, a more practical and timeless variation on a split shank setting for pear-shaped diamonds. Adding a halo around a pear-shaped center is always a good idea. It protects the pointy end and  the diamond looks larger.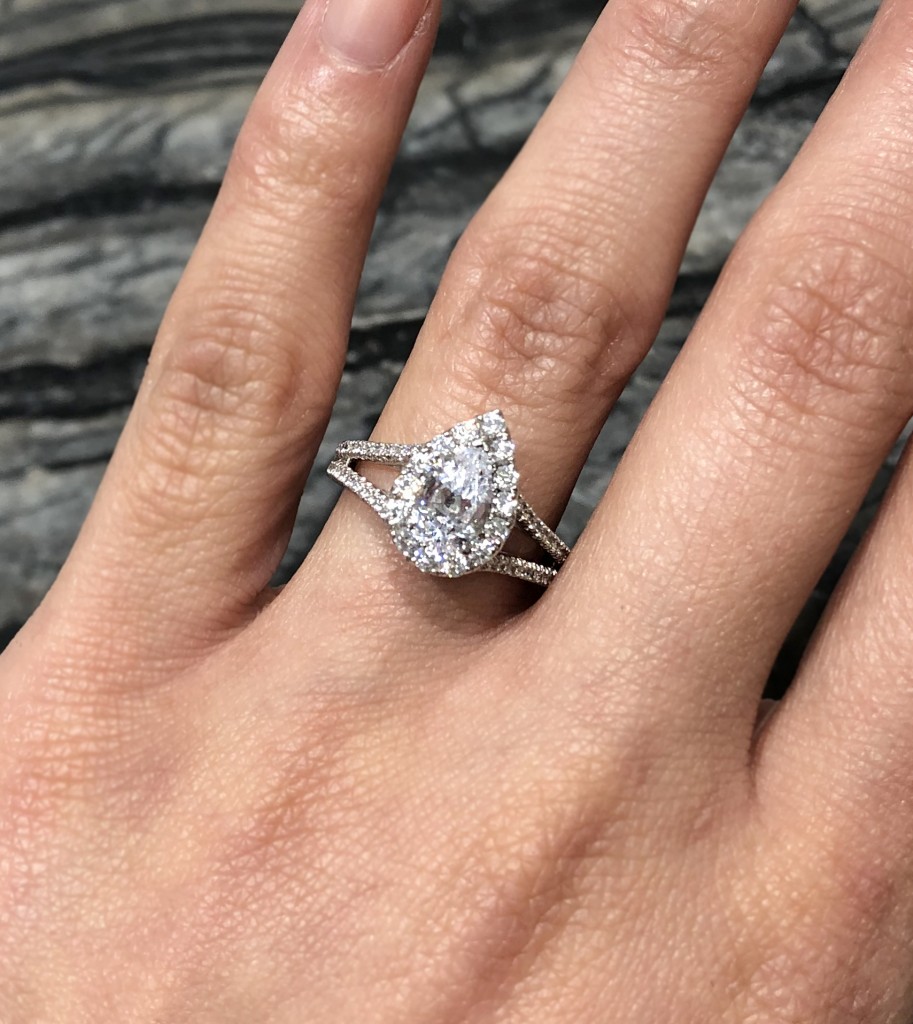 Hailey Baldwin Bieber's Wedding Suite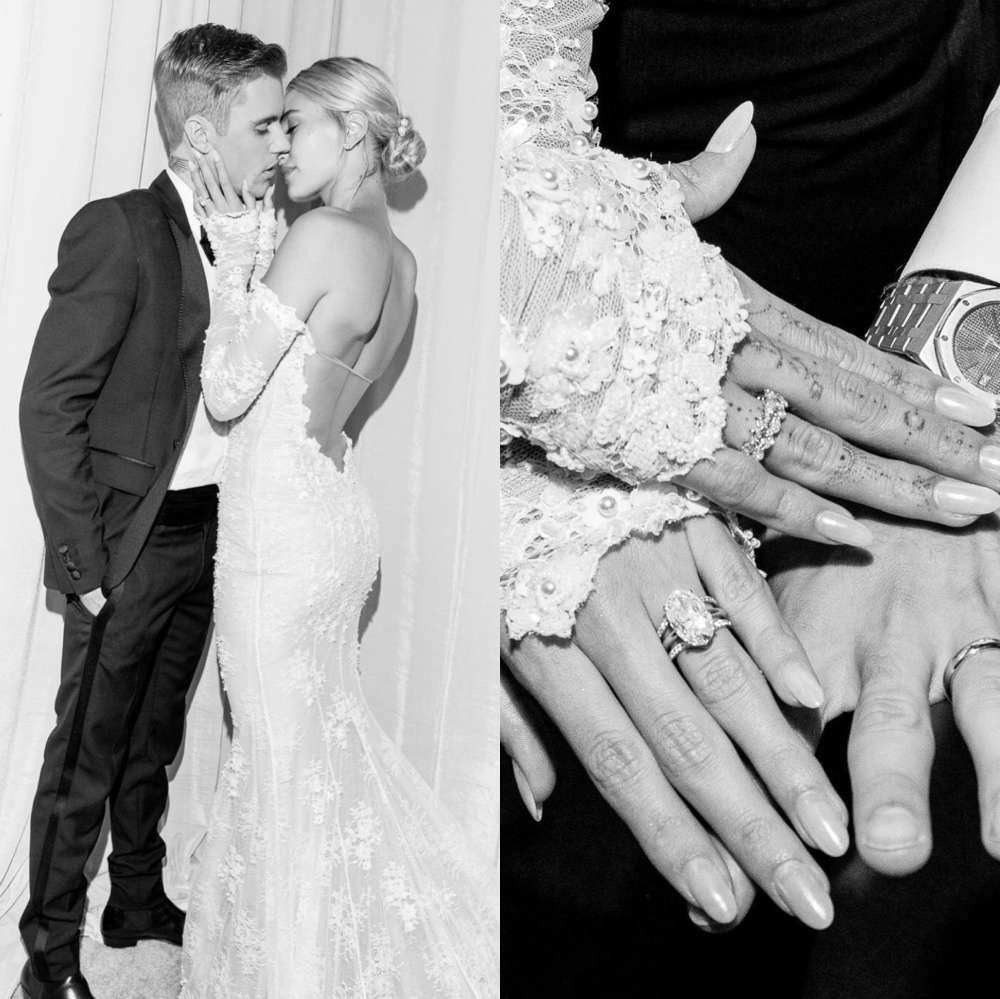 Hailey and Justin Bieber had their official wedding reception back in October and it was hard for us not to faint over her amazing bridal bling. Her whooping 10 carat elongated oval engagement ring is enhanced by 2 twin chevron bands. You could do the exact same thing or decide to mix two different band styles, either wearing the 3 rings together or just 2. The stack pictured below features a custom Precision Set engagement ring in rose gold set with a 3.28ct G/VS2 Oval, a H.L. Gross chevron band and a Henri Daussi pavé diamond ring.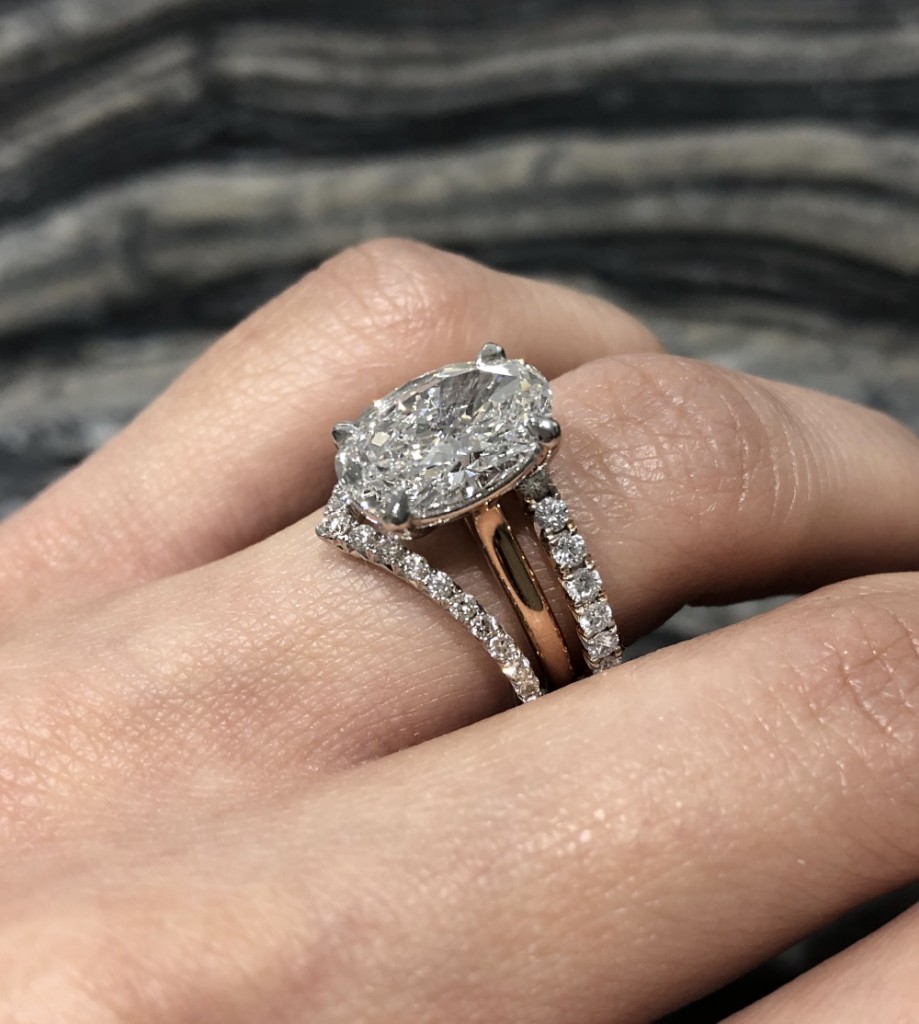 Lindsey Vonn's Emerald Engagement ring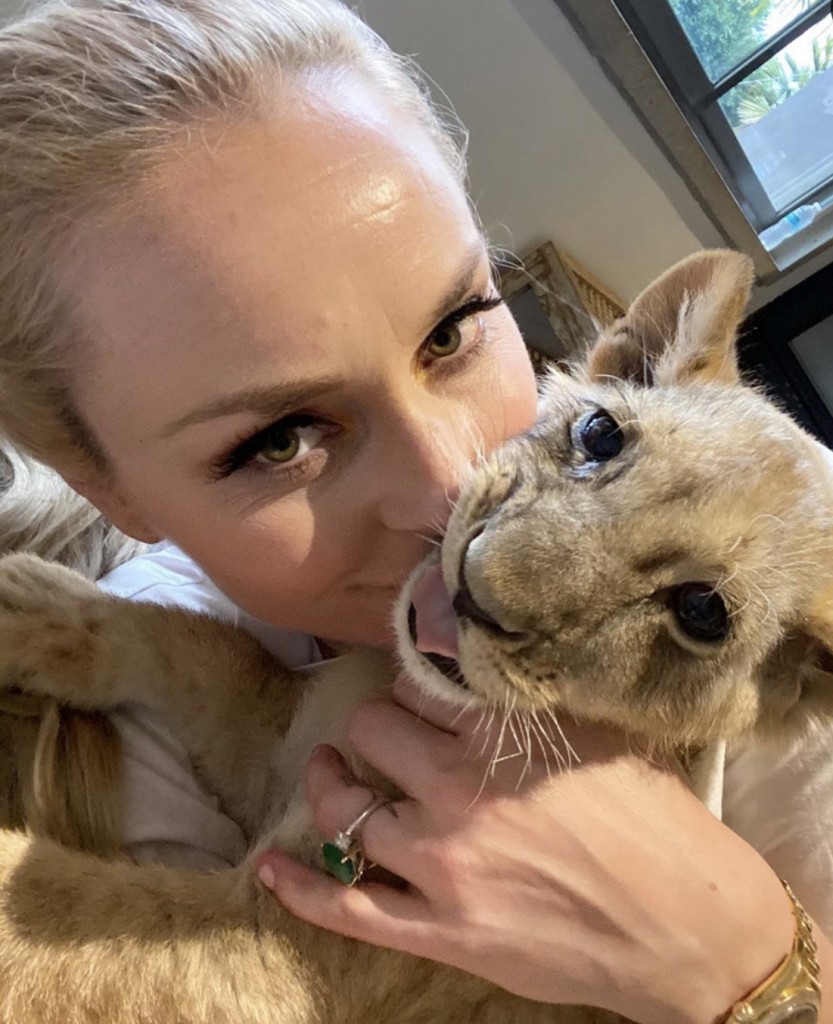 Diamonds are not your only option when getting engaged. Like bride-to-be Lindsey Vonn, dare to be different and add color to your ring finger. Check out her stunning emerald ring with 2 side diamonds.  Fun fact, Lindsey proposed back to her boyfriend P.K. over the holidays and gave him a ring too. How cool!  Get a similar look with the emerald stunner below which is set with two side trillion diamonds or… pick a diamond and emerald wedding band to add a pop of color to your wedding stack.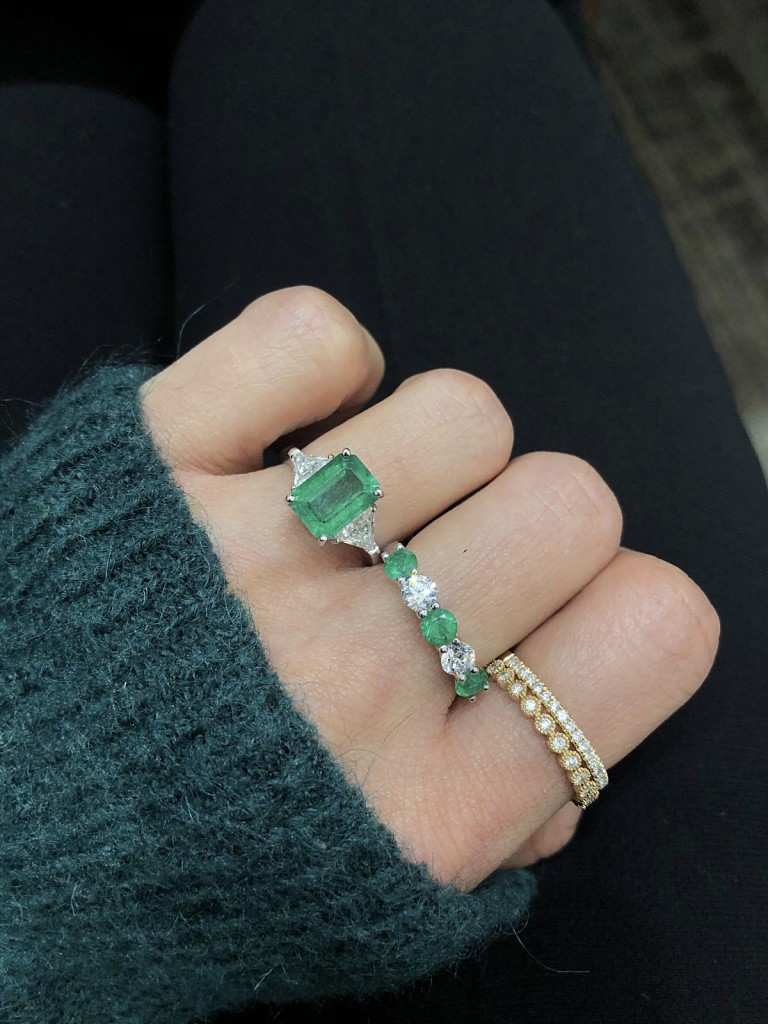 Hillary Duff's 3-stone Engagement Ring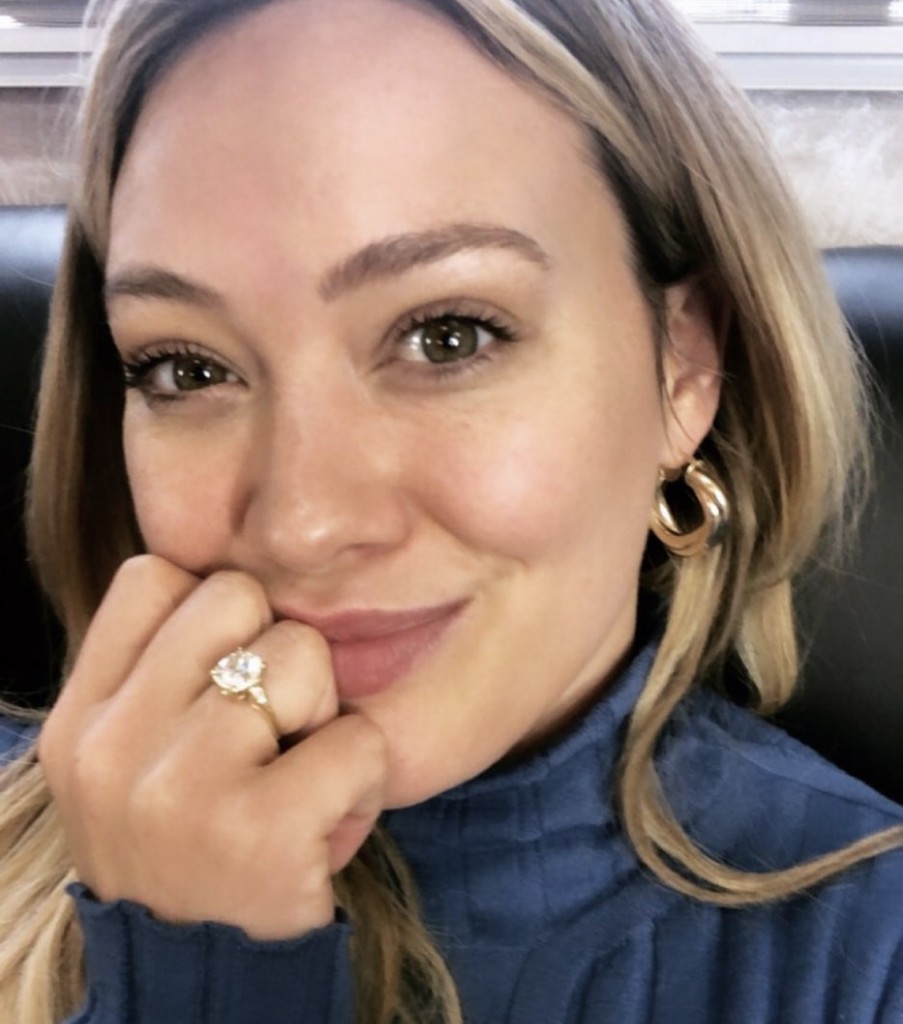 Hillary Duff's engagement ring is gorgeous. The setting is so elegant and we love the tapered baguettes. We love it so much that we picked for you the exact same look from Henri Daussi . It comes in all gold colors and platinum.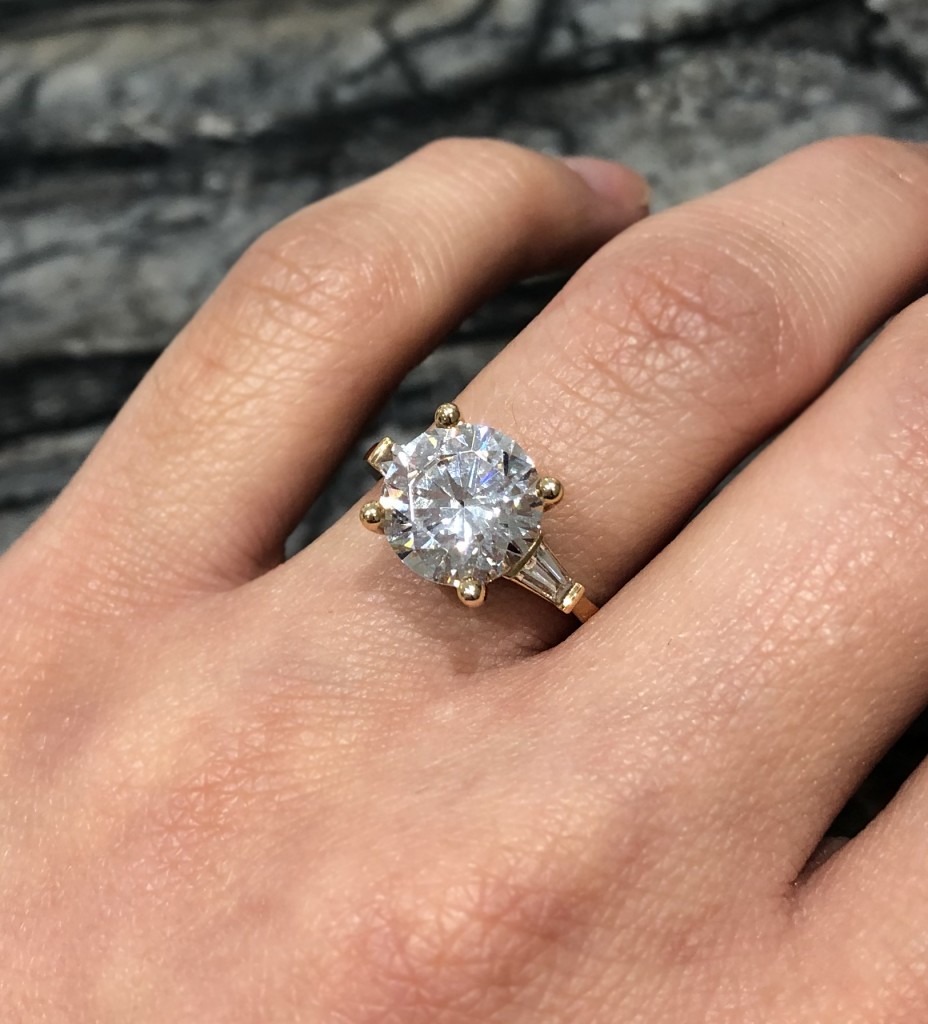 Jenna Dewans' Elongated Oval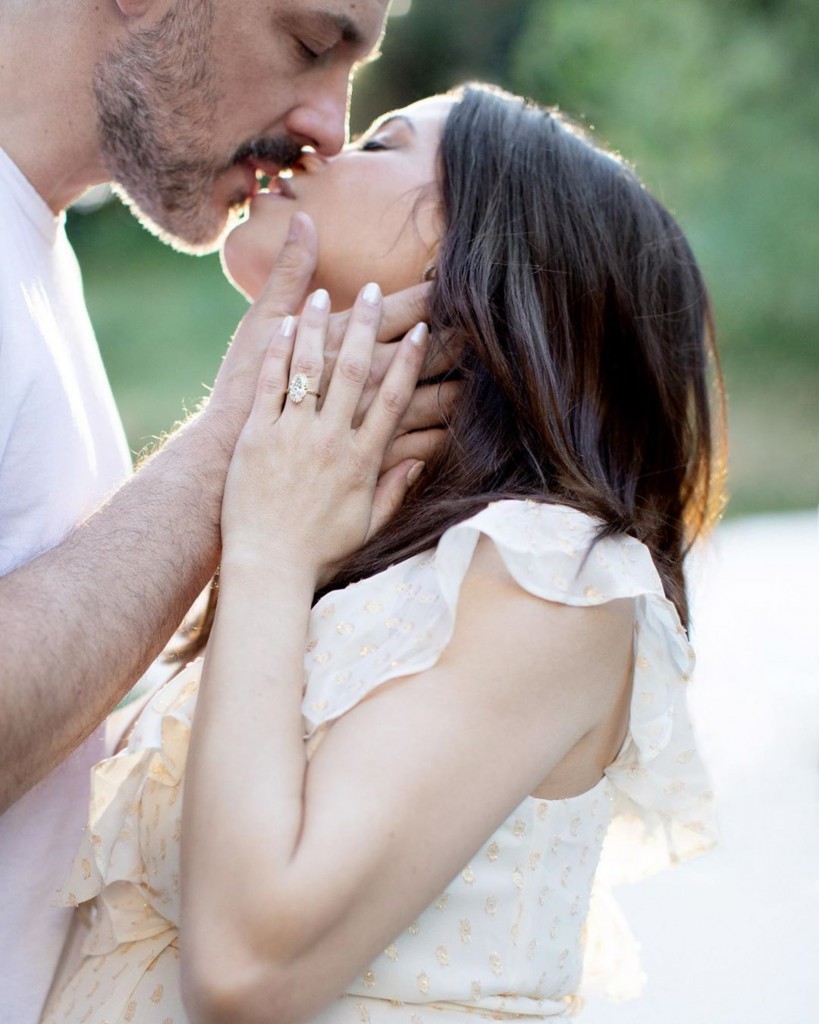 The elongated oval diamond ring look is definitely a hot trend. Jenna Dewan got engaged around the time of her baby shower with a super pretty elongated oval ring, set in a knife-edge yellow gold setting. Here are other ideas to set an elongated oval. Yellow gold enhances the warmth of your stone but platinum will keep it white which you might want to consider. When it's time for an upgrade, you might want to add some side stones such as half-moons for a bigger look.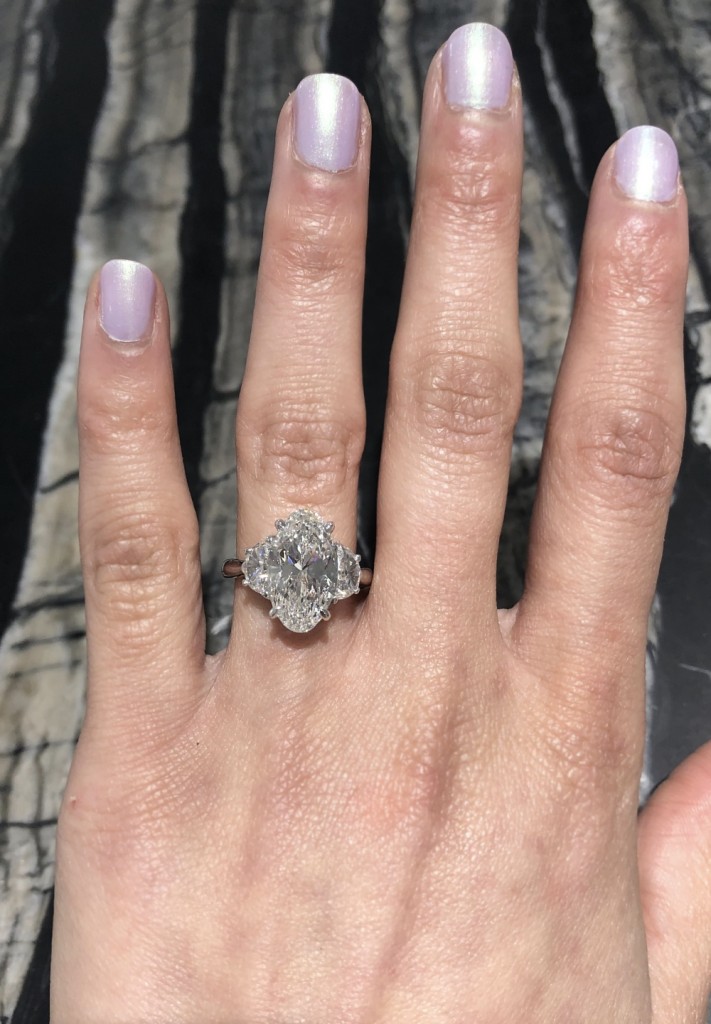 Browse more  H.L. Gross engagement rings and wedding bands. This March 21 & 22, the store is having a big wedding band sales, 20% off all bands purchased that week end!
All celebrity images from their Instagram pages.