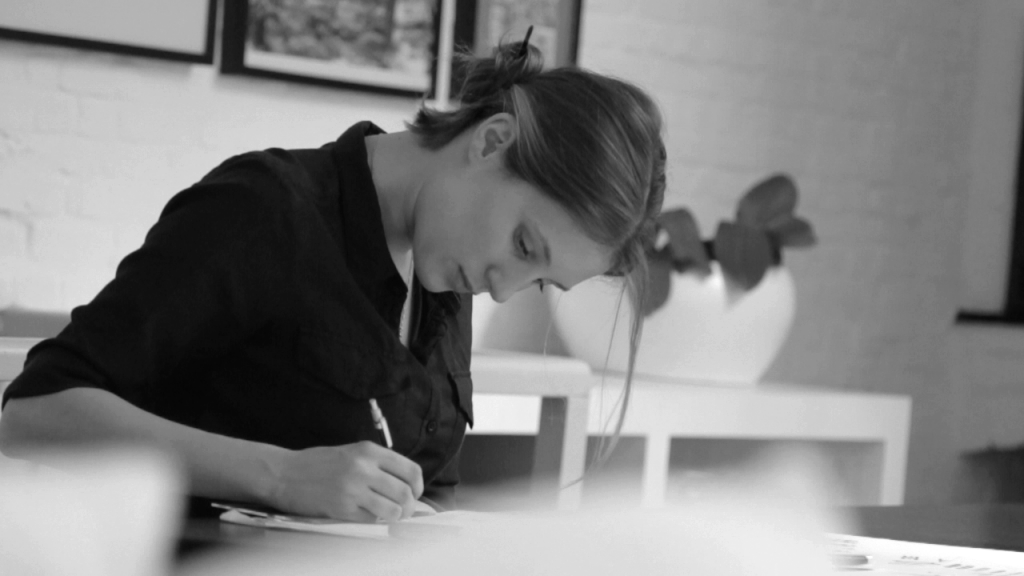 It is always hard to pinpoint how and when a new trend started. Truth be told, lots of design ideas are recycled and updated time and time again. The trend of stacking different combinations of bands with an engagement ring has become very popular. The first jewelry designer who focused her collection on this design idea is  Belgian born  Laurence Bruyninckx. She decided to  create bands and stacks to enhance the look of her engagement ring collection and capture her vision of jewelry style self-expression . The LX Collection features an ingenious system of complementary ring designs that create endless possibilities for customization  that lets every woman tell a story in her own special way. We recently chatted with Laurence who is launching a new revamped website in April and asked her a few questions.
How and why did the idea of designing versatile bridal ring stacks come to you? 
When I started to design my bridal line back in 2014, I reflected on what I considered most symbolic about getting engaged. For me, it is the special union between two people created on their wedding day. That is what I wanted to conceptually interpret through my designs. And that's why all of the bands in the LX Collection combine seamlessly with virtually all of the engagement rings in the collection. But I realized the story does not end there! Relationships evolve and new, important milestones happen. As a result, the LX Collection allows for adding up to seven rings that can be worn together. My idea is also that you can dress up or dress down your look depending on the occasion or your mood – this collection is truly about celebrating individual self-expression. LX offers all rings in 14K and 18K with a multitude of choices of colored gemstones. Downloading the LX Ring Designer on iPad lets you easily create your very own look by changing materials and gemstones and combining multiple rings… you can see it all with just the touch of your finger.
What's your favorite personal stack?
Of course I love my engagement ring… my husband chose it from the Venus collection. Apart from this I love wearing the Athena stacked with Orthosie and two Feronia rings (wearing the two Feronia rings clicked into each other creates another look of its own).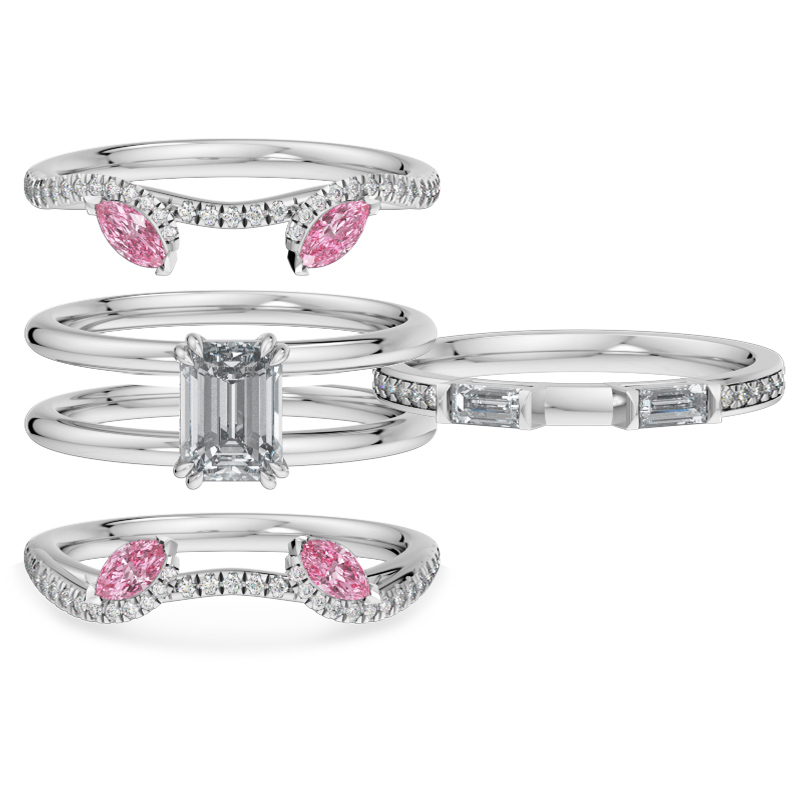 Do you have some tips on how to build your stackable ring collection? What are the essentials and then how to have fun? 
First you need to determine if you want to start with an engagement ring featuring a center stone or if you favor the look of a band. Determine your style and then decide if you prefer colored gemstones or diamonds. Do you like geometric looks or floral or maybe something more classic? Then you simply begin to have fun by stacking the rings together – play with the LX Ring Designer on iPad to get started. It's all about celebrating your own personal style. Imagine adding rings to honor milestones such as anniversaries, births or special achievements. On our website, www.lx-antwerp.com (re-launching in April), we'll be showing you lots of exciting ideas for different ways to wear your LX stackables. Plus, LX has a stylist on hand ready to personally help you create the perfect design.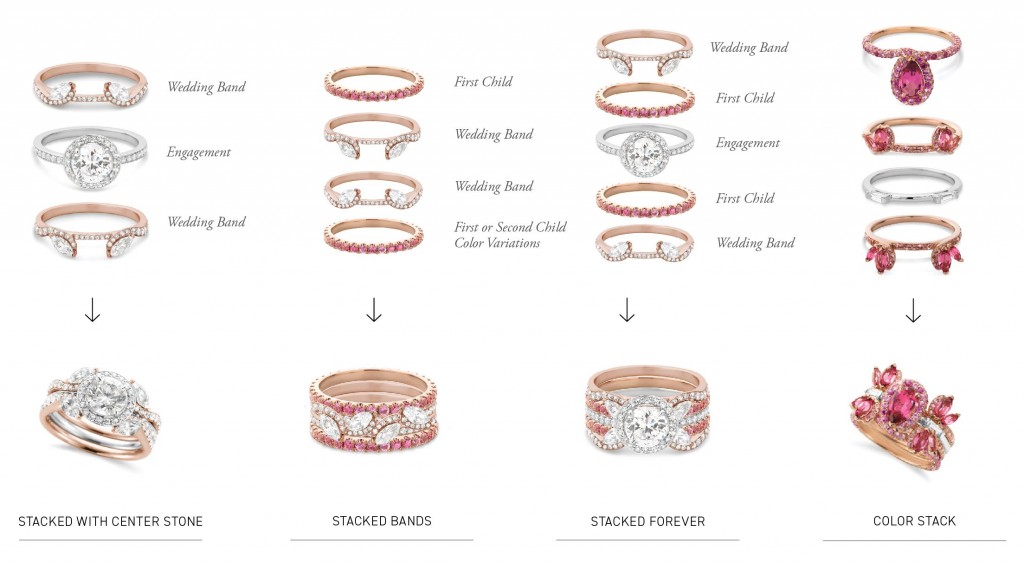 Do you always wear your engagement ring or do you sometimes just wear a stack?
Personally I always wear my engagement ring but I like to also wear some bands on my other fingers, which is fun.
Tell us if there's a difference between the way American and Belgian women stack
It's great that in America, women love to experiment and are not shy to stack it up… I really love that! I find that Belgian woman tend to prefer more understated looks, choosing rings with smaller center stones and often wearing a maximum of three bands.
Start browsing some highlights of the LX Collection here.