The first Toi et Moi (You and Me) engagement ring was designed by Napoleon for his then fiancée Josephine de Beauharnais.  The intent behind the design of the ring was very romantic, two gemstones symbolizing two souls bound together against all odds . She said yes, bien sûr! In this article, we'll chose to pay homage to the jewelry design part of this story. Opportunistic Napoleon used Josephine's connections to come to power then repudiated her to marry a younger wife when she could not give him an heir. Good news though, he didn't kill her! The ring itself is a beauty and currently privately owned by a collector. It is made of gold with two pear-cut gemstones, a sapphire and a diamond.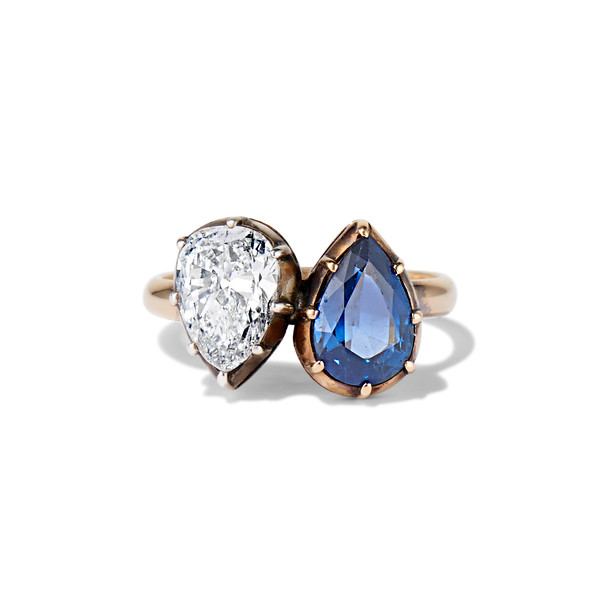 Fast forward to 2019, Toi et Moi rings are back! As you must have found out while shopping for your engagement ring, a 2 carat diamond is much more expensive than two 1 carat diamonds. Two-stone rings are a great engagement ring option to achieve your 2 carat dreams on a budget. There is an inventory of antique pieces available and an array of new designs with twin stones or differently shaped stones.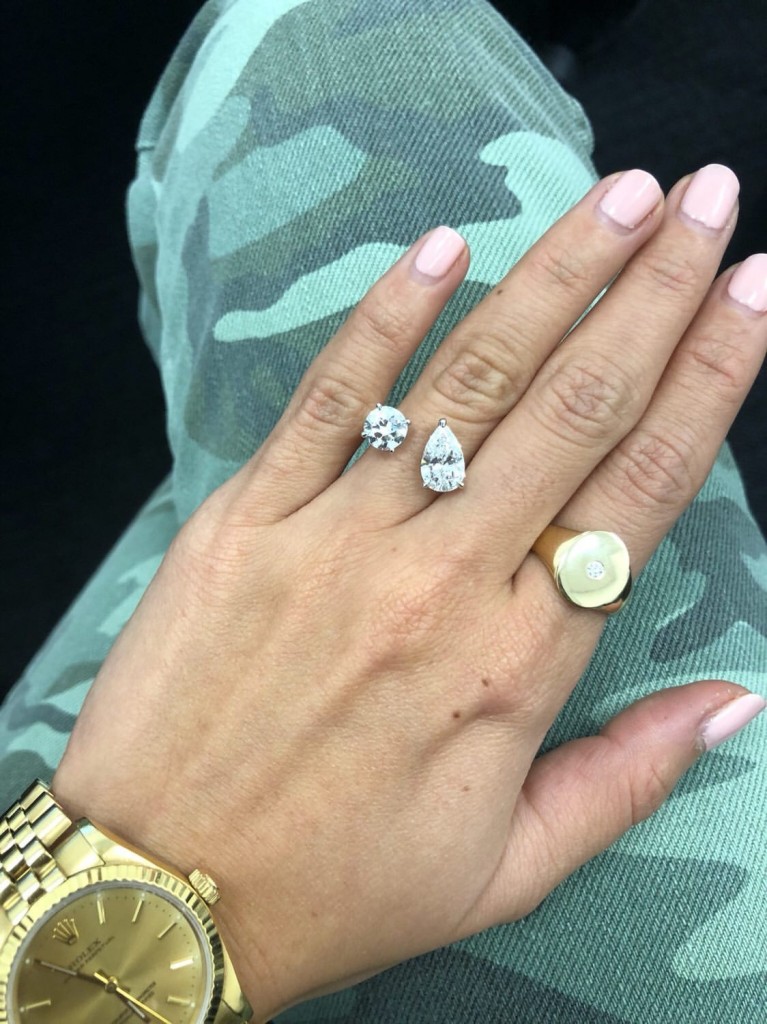 The Clear Cut  launched a Toi et Moi ring this year as part of their collection. It is set with an angled pear diamond and a brilliant cut. We love the use of negative space in the design which reminds us of the Clear Cut best selling ring, the Olivia.
Messika has the most extensive collection of Toi et Moi jewelry mixing diamond shapes. We love the rings and the earrings. Using halos in the Toi et Moi design is a great way to get a bigger look on a budget.
This Kat Kim ring is called Mommy and Me.  It would be an awesome push present, we also like it as a first engagement ring!
The sky is the limit when customizing a Toi et Moi ring and making it your own.  There are so many options. We love this retro version by  Mirta de Gisbert with diamonds and gemstones. Why not pick your girlfriend's birthstone as the accent color?
Last but not the least if your budget is tight, consider a moissanite Toi et Moi ring. Ring Come True has the goods!