Chatting with our readers, we have become aware of a rise in the number of men wearing their wedding bands before getting married. It is most certainly not mainstream yet but traditions are evolving and changing. Many couples chose to elope, others go through the civil ceremony months before the religious one or vice versa (looking at you Biebers!).  Many men and women feel like their engagement commitment is It.
So… who's to say a man can't show his engagement status with a ring like his bride to be?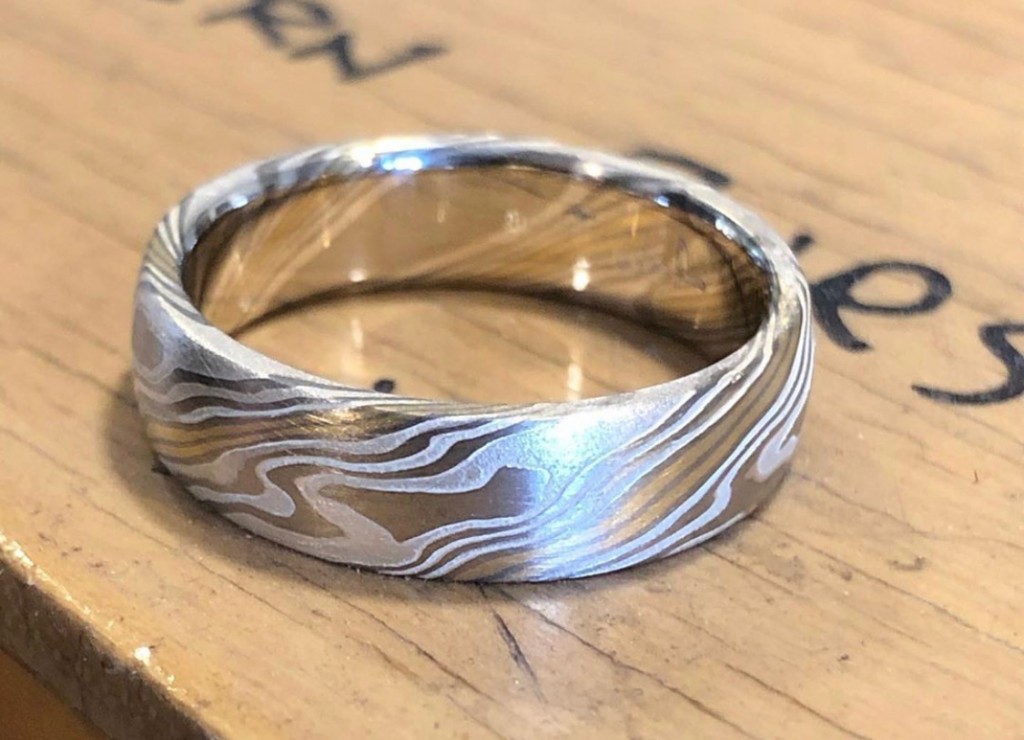 Ring by Chris Ploof Designs
Here are 5 good reasons why it is okay for him to wear a wedding ring before the wedding.
1- PRIDE He wants to show that he is spoken for and feel like a proud fiancé.
2- DESIGN By purchasing his band at the time of the proposal, there's more time  to work on a custom design for his ring. You could even work on a 3 -ring design story including your engagement ring and both wedding bands.
3- MONEY As couples live together and build a home long before getting married, it is not unusual to discuss the engagement ring budget together. Instead of just the engagement ring, couples can figure out a 3 ring budget and finance it together.
4– TIMING Grooms' wedding bands are often purchased last minute which leads to the use of alternative non-precious metals because the wedding budget is spent. If he gets his ring years before the wedding, you will be able to invest in platinum or even diamonds for him too.
5- SOCIAL MEDIA Ring selfies are great but couple ring selfies are next level!
Though it's a great trend to embrace, you could consider the option of getting him 2 rings. Men rarely stack or wear lots of bling but they often have an affordable every day ring and a night-on-the-town wedding band. Who's to say that one of them could not be used as a management ring?