Sponsored by Gabriel & Co.
Back in 2015, when Gabriel & Co. launched the Nova Collection, we instantly fell in love! These innovative ring settings were more than just mere split shanks; their designs were fresh, sexy and modern. Each piece was definitely a conversation starter. As editors, we love anything beautiful and out of the box… Would brides embrace these new styles or  find them too avant-garde and alternative to wear as engagement rings? Almost 5 years later, the answer is a resounding YES! The Nova Collection has become such a success that it has been extended to include new styles every year.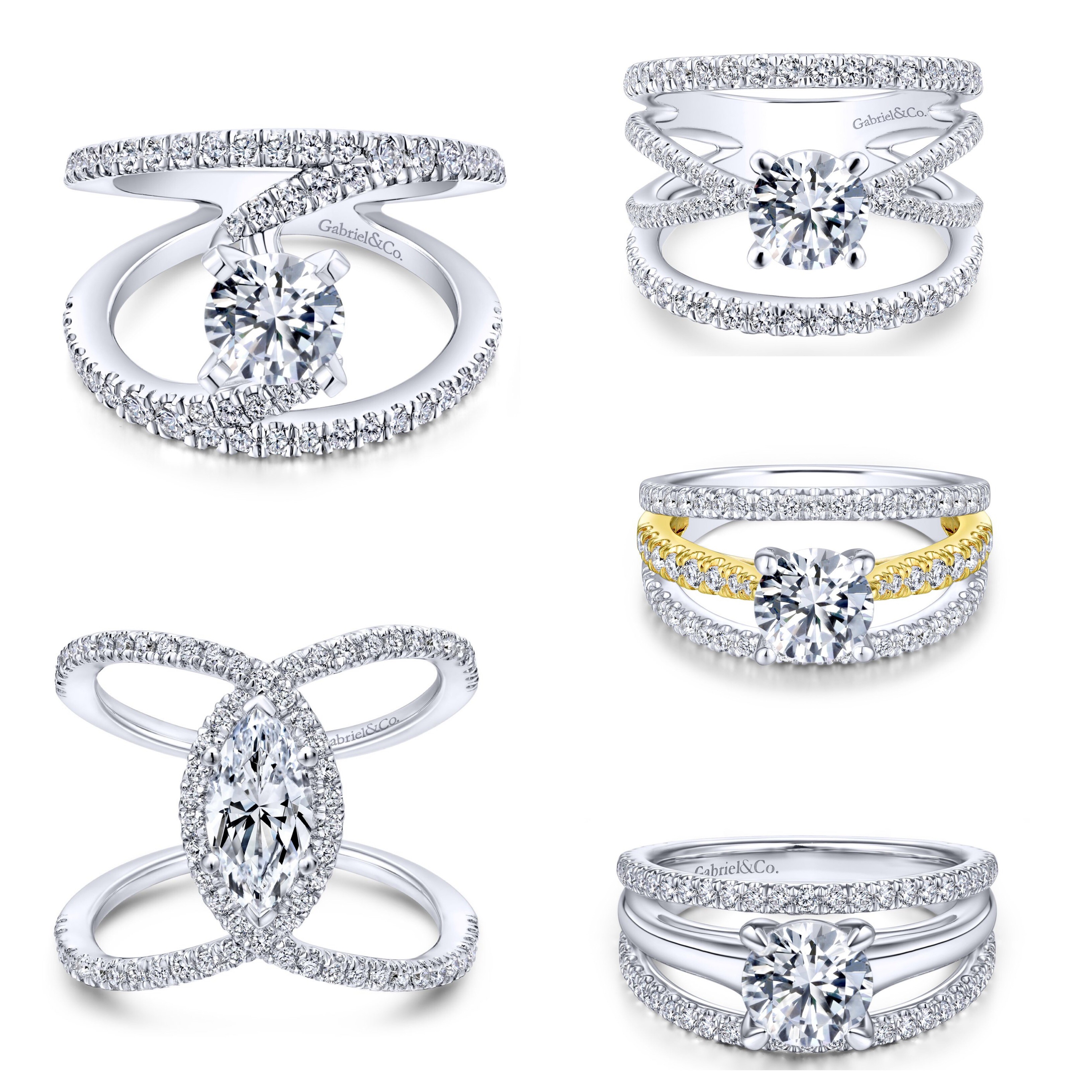 Women are embracing the combinations of sensual split shanks gracefully intertwining and tapering to add subtle height and depth. The designs are reminiscent of the many shapes of the female form which makes them even more special. We asked Dominick Gabriel what was, in his opinion, the key reason for the ever-growing popularity of the Nova Collection?
"Women are getting engaged at a later age and want their engagement ring to be a little more fashionable and a little bit more bold, which is why the Nova Collection is so popular."
He is absolutely right, women get engaged later in life and are very involved in picking their engagement ring. They want to build a career, find their true path and learn to love themselves before committing to a lifelong relationship. When they are ready to get engaged, they want an engagement ring that is unique and fits their lifestyle. We were fortunate enough to connect with one such woman, Jessee, who recently got engaged. She picked the stunning Aurora ring from the Nova Collection with  a marquise diamond center.
"Once I saw how unique the band was and how the stone could be changed to a marquise, I knew that was my ring!!"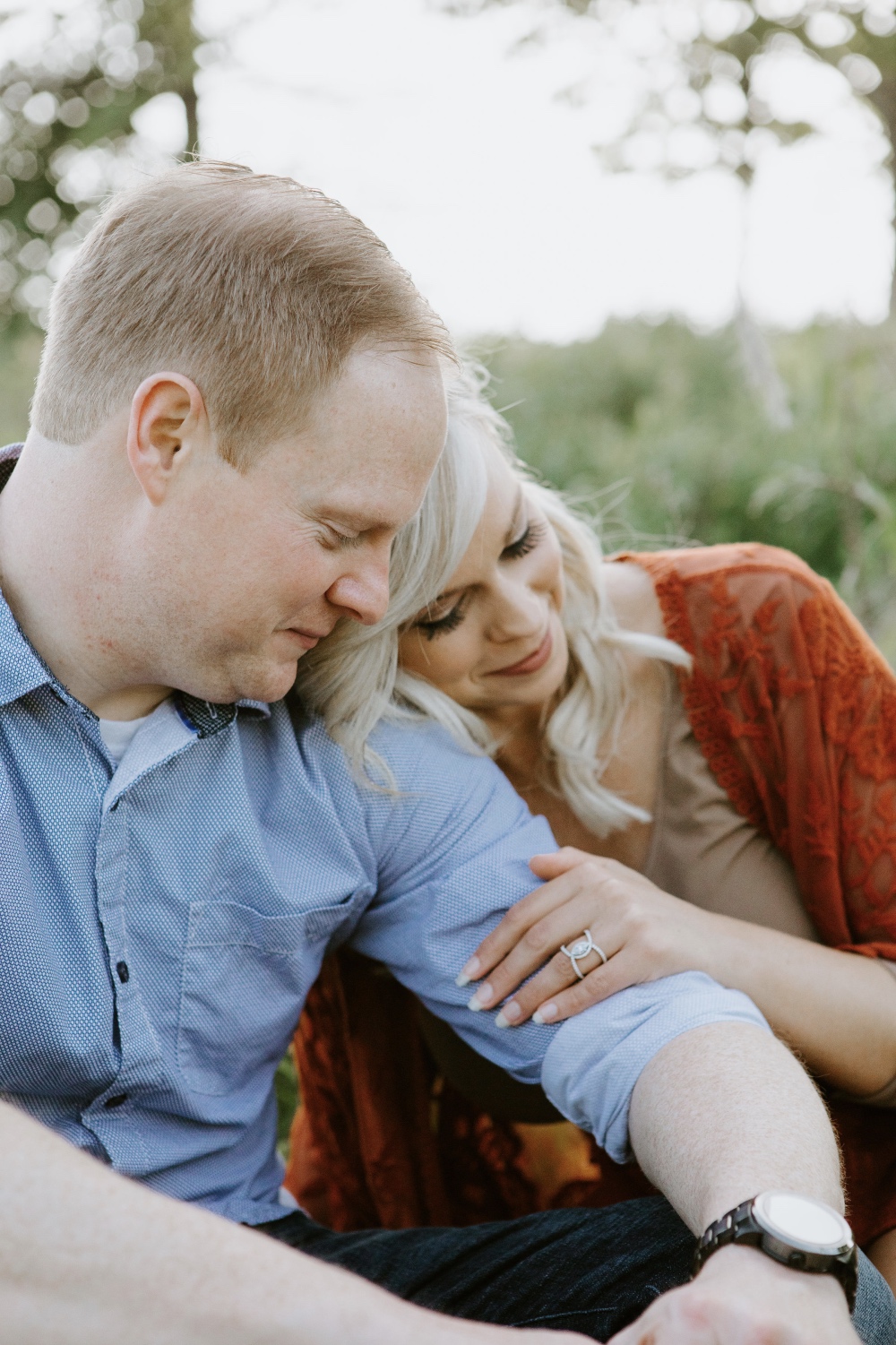 Sometimes brides have second thoughts about their engagement ring setting after wearing it for a bit and Gabriel & Co offers the Shop Confidently  one year exchange policy. However Jessee has had no use for it, life with her new ring is pretty amazing.
"I get so many compliments on my ring. The first thing people say is that they have NEVER seen anything like it & they have to bring other people over to see it. As they walk away they always say, "I never saw you with a normal engagement ring,  this ring fits you very well."
Gabriel & Co. offers a selection of curved wedding bands that fit flush with the Nova engagement rings. Most of the settings can accommodate up to a 1.5 to a 2 carat center stones. These rings are perfect if you are on a budget but want to make a statement.
If the Nova collection speaks to you more as a fashion ring option, Gabriel & Co. also has a huge collection of classic and vintage inspired engagement rings. Browse their website for more.