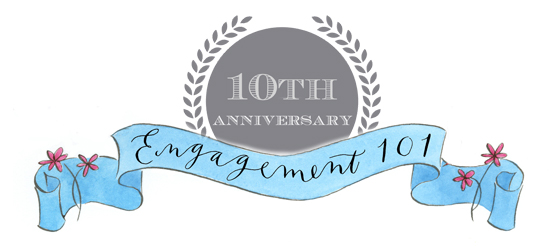 When we started Engagement 101, it was right at the beginning of big changes in engagement ring design. The classic Tiffany solitaire was starting to get competition from halo styles and more intricate settings. Today the possibilities are endless, with many talented designers exploring alternative designs and couples venturing in designing and customizing their engagement ring. We asked some of our favorite designers their feed-back on these changes and how their collection is different from 10 years ago.
We asked the team at Coast Diamond to tell us more about what was trendy then and what's popular today.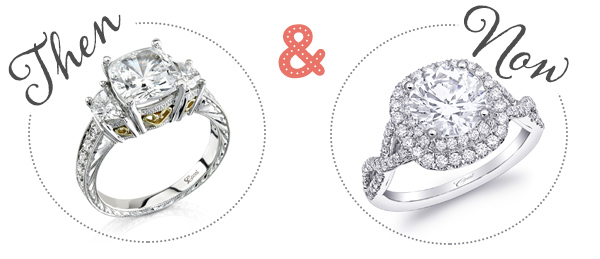 "Platinum is still very strong and white gold is still popular. Classic and vintage inspired styles are still the most popular. More importantly, quality never goes out of style.
Today, we are using more small diamonds, and more diamonds equal more sparkle! The halo setting is very strong right now. There has also been the trend towards lighter weight rings, enabled by CAD technology."
See more engagement rings by Coast Diamond here >>