Sponsored Post
We are so excited to work again this year with our partner Platinum Jewelry . Together, we will introduce you to talented designers and brands who offer platinum engagement rings as well as some fun facts that make platinum the metal of choice for wedding rings.
Maeve Gillies, the designer of MaeVona, was born and raised in Scotland though her rings are now available around the world and in the USA. We have always been fans of her unique style of Celtic and nature inspired designs.   Her engagement rings are always feminine yet, contrary to most dainty styles, can  be worn outside while connecting with the elements that inspired them.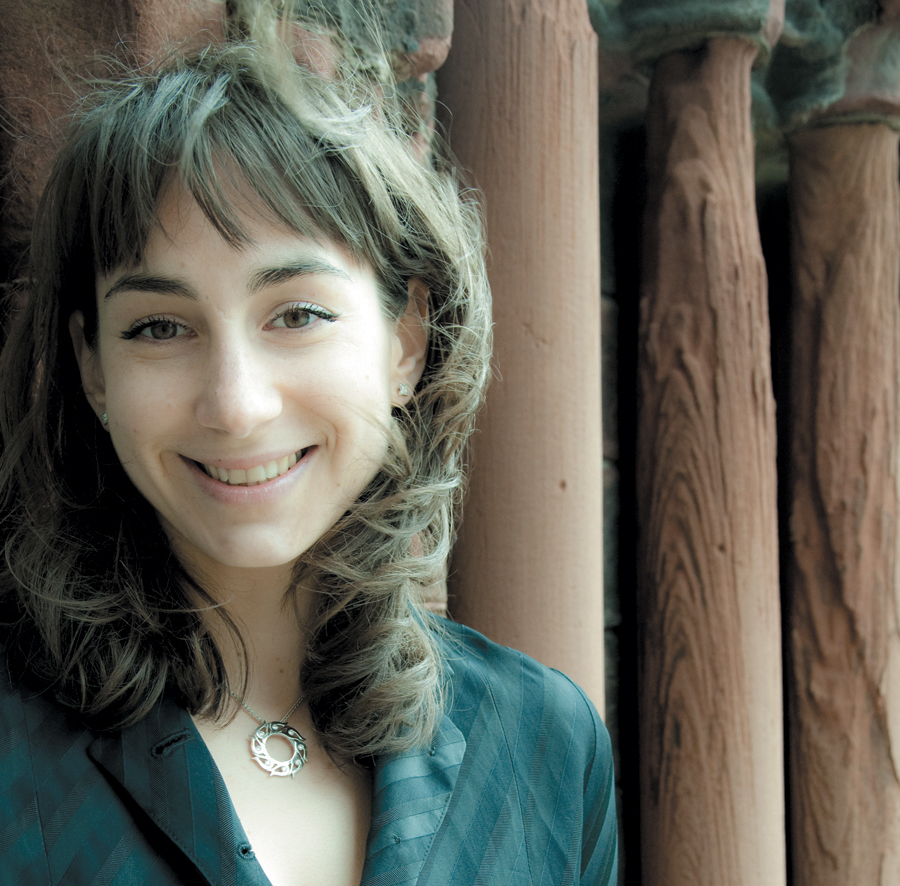 MaeVona is a brand that is influenced by your Celtic heritage, yet very in tune with millennials' lifestyle and taste. How do you balance both when designing an engagement ring?
I design what I think is beautiful and would want to wear myself, a modern vision of my Celtic heritage. And as I design, I always think of my customers. What do they want and need? What will make them happy and bring them joy? This combined approach works for me because it allows something authentic to come out which people appreciate – it's not just a product to make money, it's something made with honesty, love and desire to make their lives better, in the way that only a unique engagement ring can!
You sell pre-set engagement rings on your website which I love. Picking a setting and diamond separately can be very daunting. Why did you decide to do that and are all your styles available that way?
Although we have wonderful retailers to whom we send all customers in their area, we had many customers contacting us who were not near a MaeVona store, who had decided to purchase one of our rings yet also wanted help finding the perfect center. In Europe where I grew up, diamonds and rings are never advertised separately – they are always displayed complete – so to me it felt totally natural to present our rings with carefully selected center diamonds at the complete price. This way our customers can easily see what fits their total budget, as well as knowing they are sourcing a hand-picked stone from a trusted source.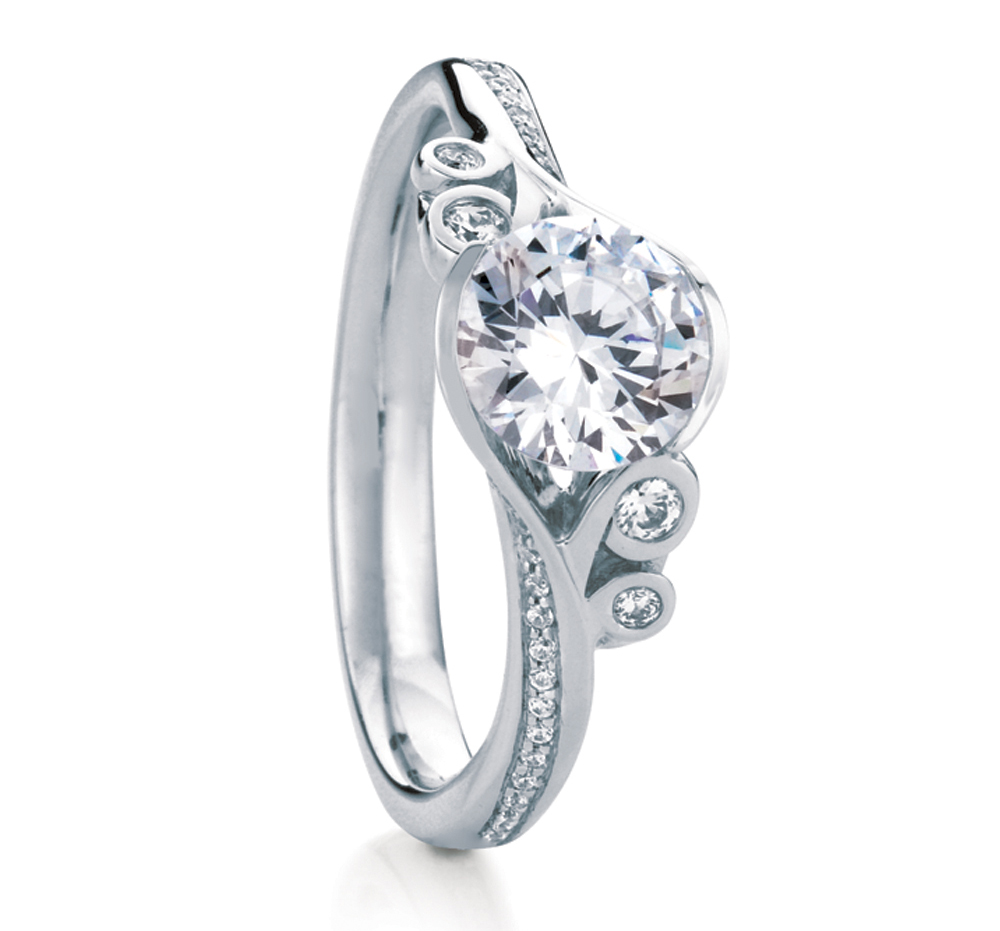 Why do you love working with Platinum? Can you tell us about a ring that benefits a lot to be set in platinum and why?
Platinum is the original IT metal. Nothing comes close to the way it feels – that extra weight that tells you how special it is, that cool white authentic color, that patina it gracefully wears over time. For me, Platinum is like single malt Scotch colored only by the wood it's aged in, without the added caramel coloring…once you know how rare that is, you know!
Platinum epitomizes luxury, quality, authenticity and durability. I could never afford Platinum throughout my two degrees in goldsmithing…so it always was this promised land, an oasis of luxury I wanted to get to! When I became Designer for Domino (largest Platinum jewelry manufacturer in Europe) I was suddenly surrounded by Platinum experts, Platinum state of the art production, Platinum samples- I was bathed in Platinum at every meeting, photo shoot and trade show…and there was no going back, I was in love. I recommend it to every customer I work with. One of our rings that works beautifully in Platinum is our bestselling CAVA pave (pictured below) – it's such a minimal, modern style, with just a hidden bezel cradling the diamond under its girdle so it appears to float – which perfectly suits Platinum's strength and durability over time.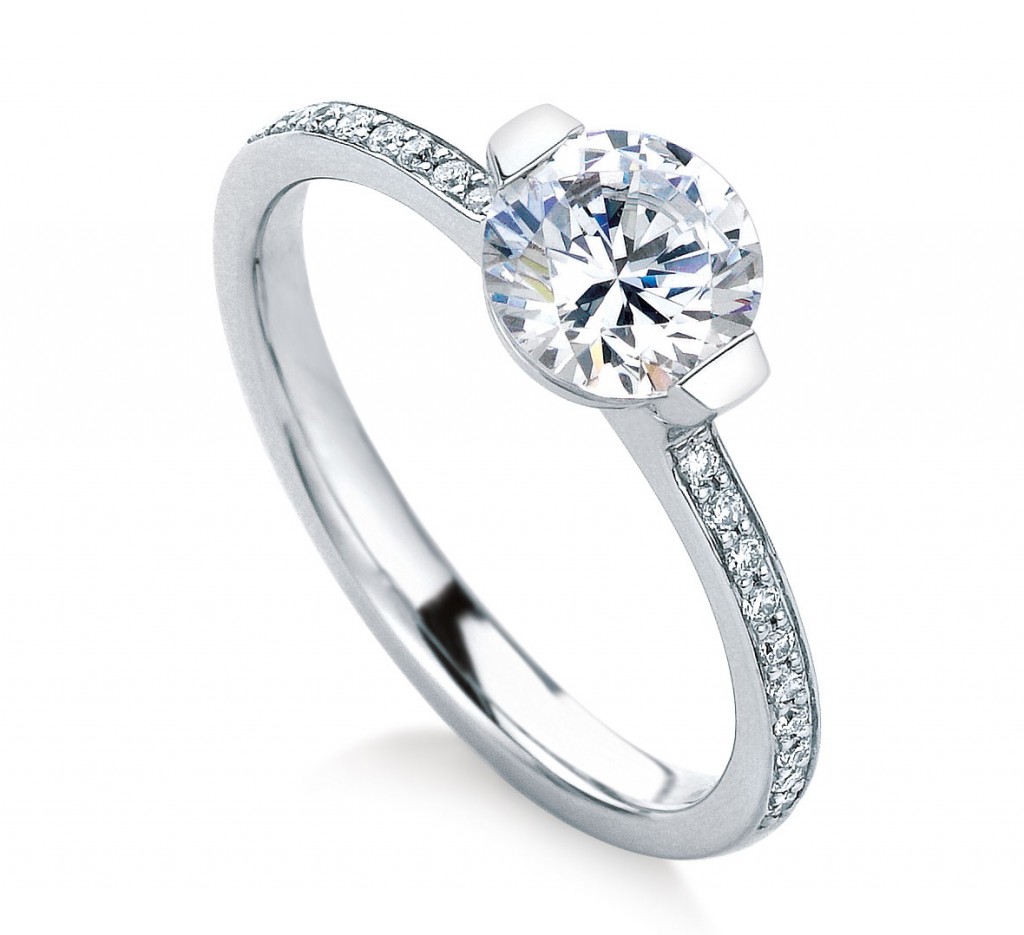 I love that you offer so many interesting prong designs in your collection. Can you describe a few of them and do you agree that using platinum at the very least for prongs is a good idea?
Life is more interesting with unique prongs, isn't it?! This was one of my original missions when I launched MaeVona. We always shape or set the tops of our prongs flat so they reflect the light and make the diamond appear larger. To me, even the simplest four prong ring can be enhanced by carefully shaped and considered prongs. Clunky beaded prongs are like sneakers to me – they serve a purpose, but don't flatter your foot like a good heel! Some of my favorite rings with unique prongs are leaf-shaped (Glasgow), kite-shaped (Gairsay, pictured below), and heart-shaped (Iris, pictured below). We offer most of our rings in two-tone, and always recommend Platinum for prongs…the prongs won't need re-plating, the pure white color compliments the center stone, and Platinum won't lose weight over time.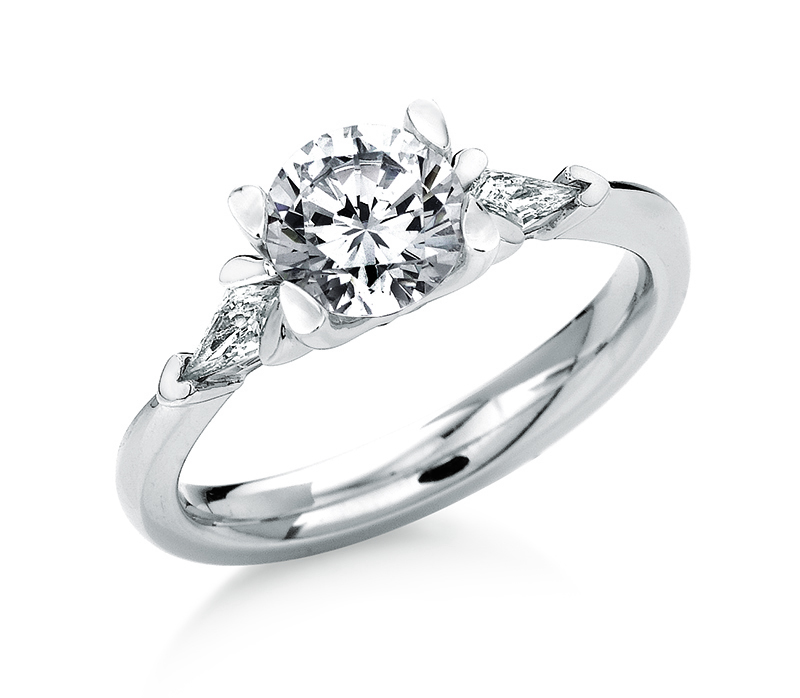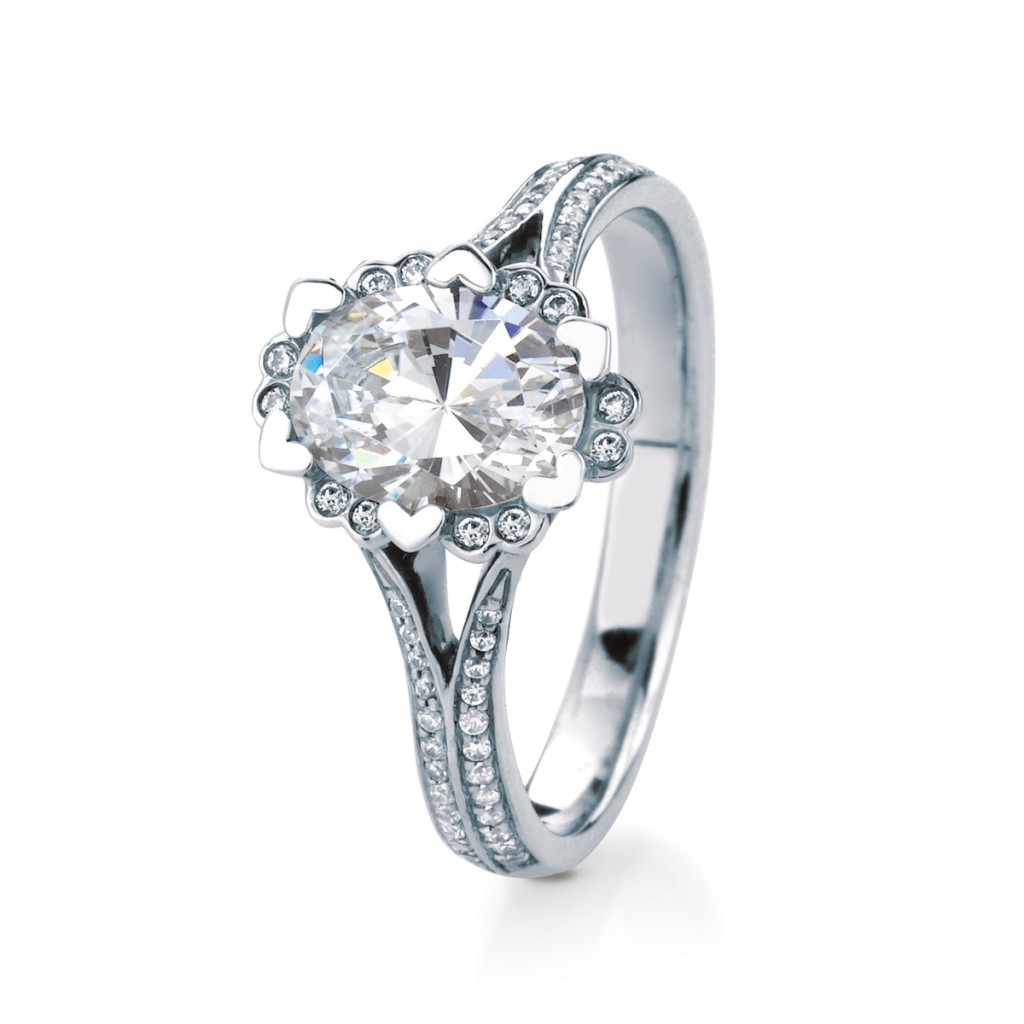 Because of your love of nature, preserving the Earth is very important to you. Which steps do you take for your jewelry to have a minimum impact on the environment?
As a company, we try to take small steps everyday, like not printing business cards and catalogs…everything is digital. We help our customers find diamonds and gemstones from suppliers whose ethics match their own. We offer Lab-Created Diamonds as an alternative to mined Diamonds. On the bench, I incorporate details of Nature into new designs that will share this mindfulness with our customers. And at home, I teach my daughters to love and respect Nature daily as I do.
Discover more of the MaeVona collection here.