If you are a fan of brilliant cut diamonds,  this article is round diamond free, LOOK AWAY! I recently sat down with designer Sylvie Levine to chat about the rising popularity of fancy cut diamond centers. Sylvie's collection include an array of beautiful settings that can accommodate any diamond shape.
Why are fancy cuts so popular and trendy right now?
A classic round engagement ring will never go out of style, however, millennials are all about being unique and having a voice of their own and this tends to translate into how they purchase jewelry and fashion so it's no surprise young women are turning to more alternative stones, styles and fancy cuts versus more traditional round centers.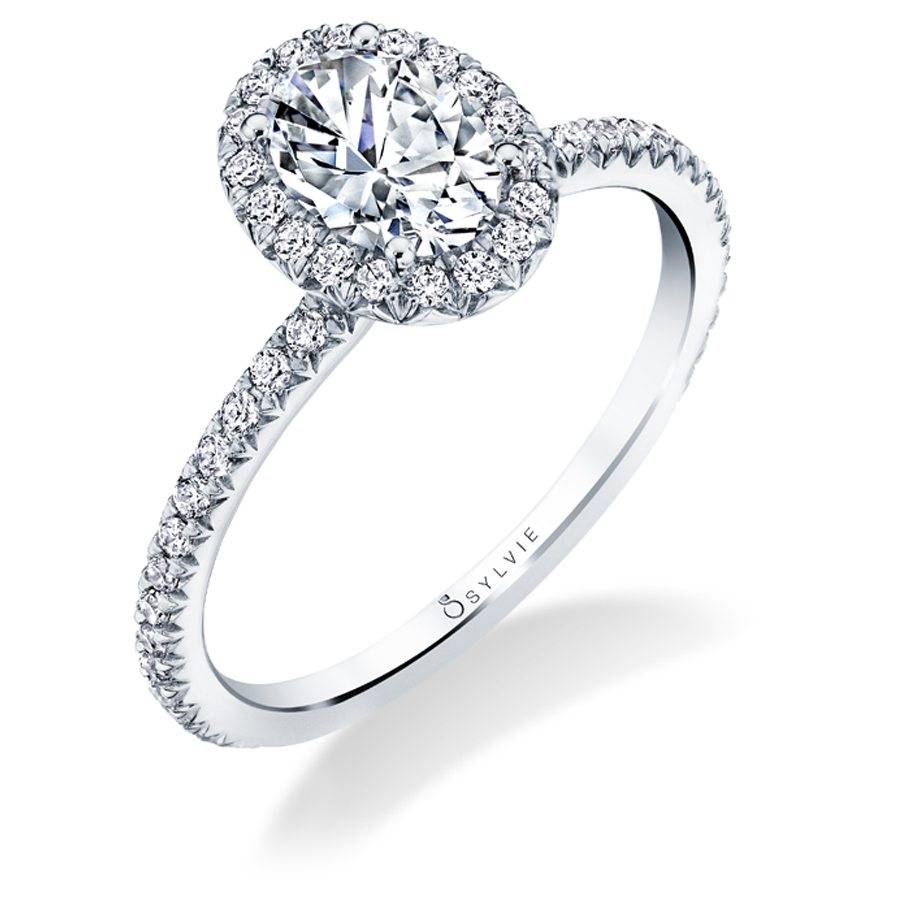 Is it true that oval centers look larger than their round cut carat weight equivalent? If yes, why is that?
The fact that oval centers have a more elongated shape gives the appearance of looking larger – an oval has length it could appear that when you look down it looks larger than the same carat weight of a ring with a round center.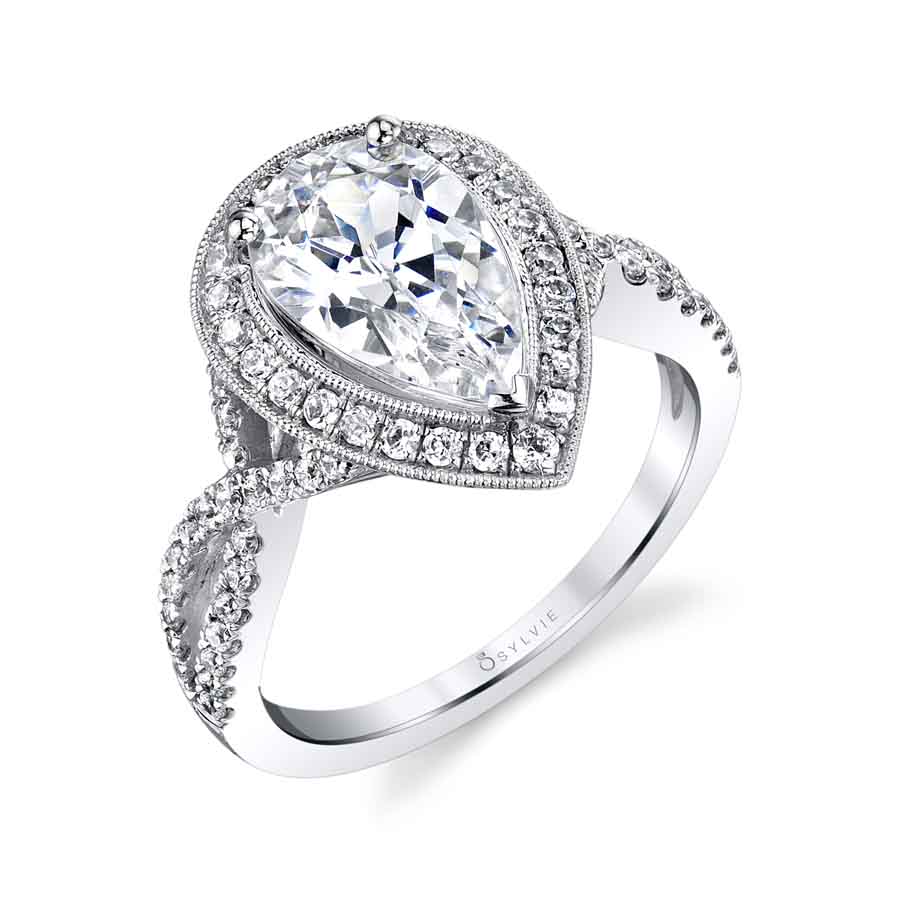 Engagement ring settings for pear-shaped diamonds are usually simple. I love your vintage inspired and not so simple spiral setting. Why do you think it works so well with a pear?
I love the way the pear reaches out to a point and gives the sense of length. Spiral settings are also very popular in all shapes but the spiral shank looks particularly interesting with a pear because it adds even more length.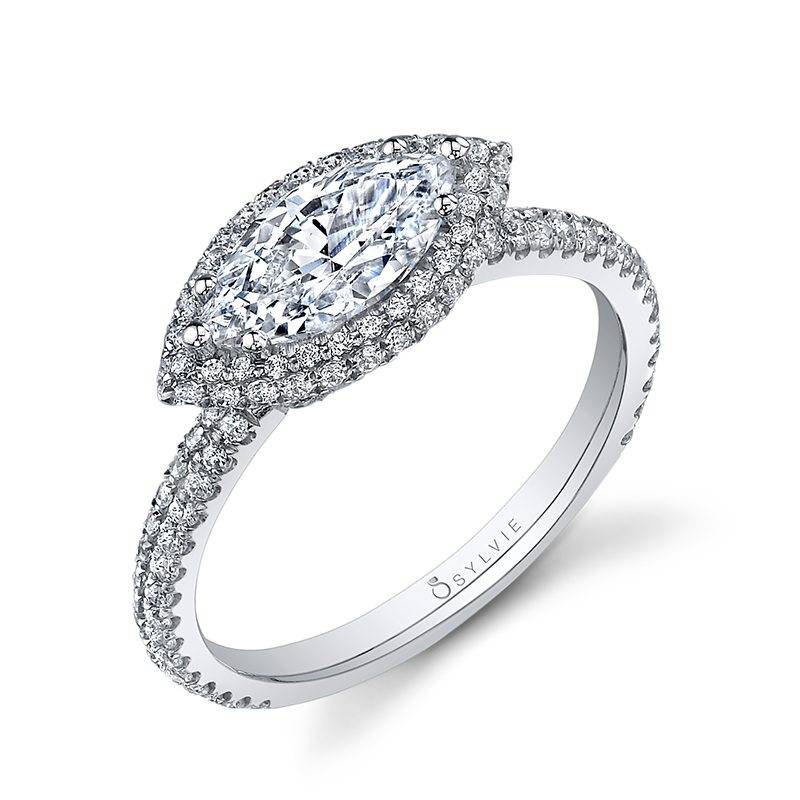 East West is a trend that's picking up, especially for marquise centers. When our readers pick a marquise ring they often worry about finding wedding bands that will work with the shape. Any advice on what to pick as a band for both East West and North West orientation marquise settings?
Most of my rings I design so that a band can fit flush even with a low setting. The marquise center should not affect the wedding band of choice if it is a low set. If it fits for other shapes it will fit for a marquise setting. If your setting is very simple and plain, once can be more creative with the band. For example, I love using a band that has marquise shape design elements with small diamonds set in them. When the engagement ring is simple and classic and not too busy on the shank. Really the best option is a flush fit band that has a little curve in it so it will be flush.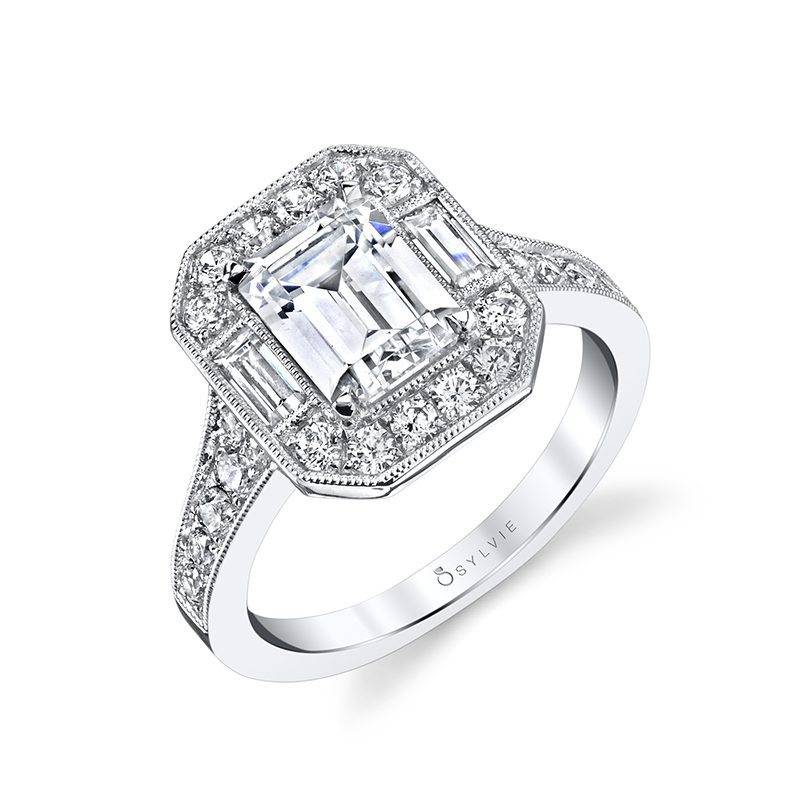 You have amazing emerald cut diamond rings in your collection. Step cut diamond centers are stunning, our readers love them yet are concerned about cost. Inclusions can't be hidden with a step cut. Any recommendations?
Yes it is true that inclusions are easier to see in emeralds since there is less faceting on this cut, but I always suggest going with a smaller emerald cut with a higher color and clarity just for that reason. That's why I came up with the design that gives the appearance of being larger than what it really is and adding side baguettes gives the appearance that the center is larger. So yes you are 100% correct about how the setting can help to circumvent these problems. That's exactly what we tried to do with this style.
Thanks so much Sylvie and congratulations on the launch of your new platform shesaidyes.love.