It's still just a micro-trend but extra wide wedding bands also called cigar bands when worn as fashion rings are making a come-back for all sexes. On the ladies' side, I think it's in reaction to the trend of slim stackables and whisper thin engagement ring settings. I happen to love beautiful metal more than gemstones and like the idea of mixing slim with chunky. Here are some of my favorite recent finds.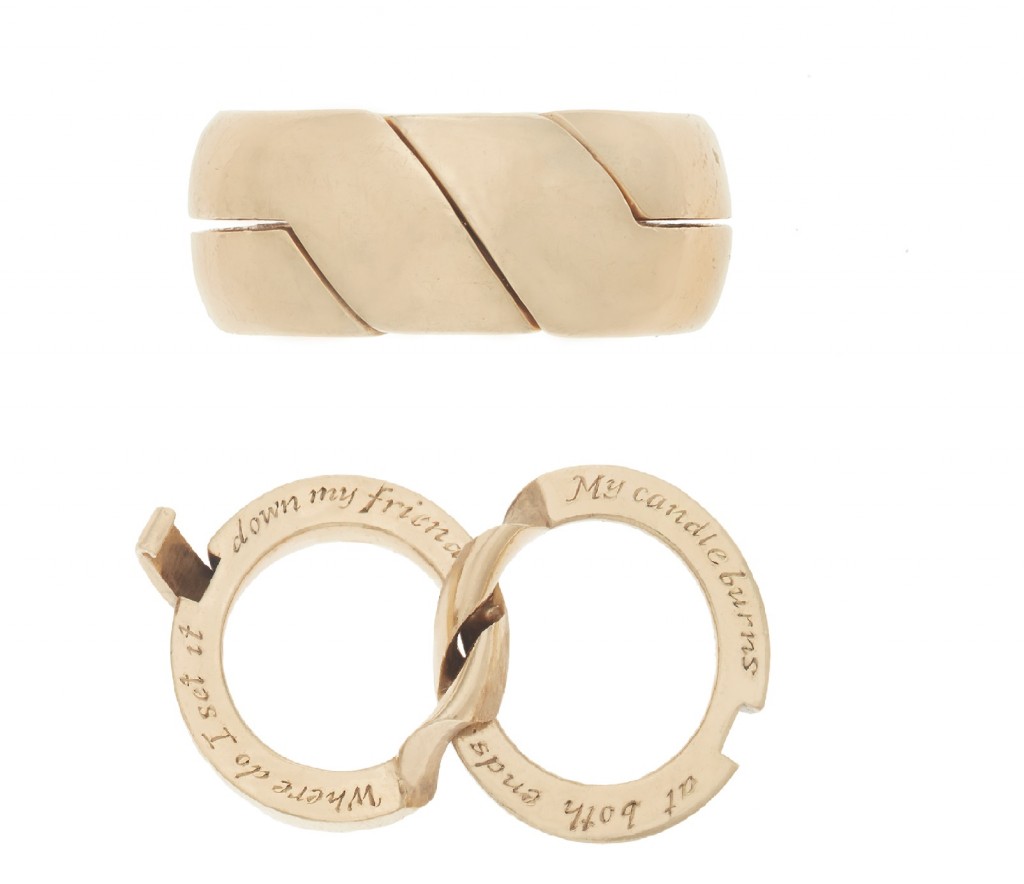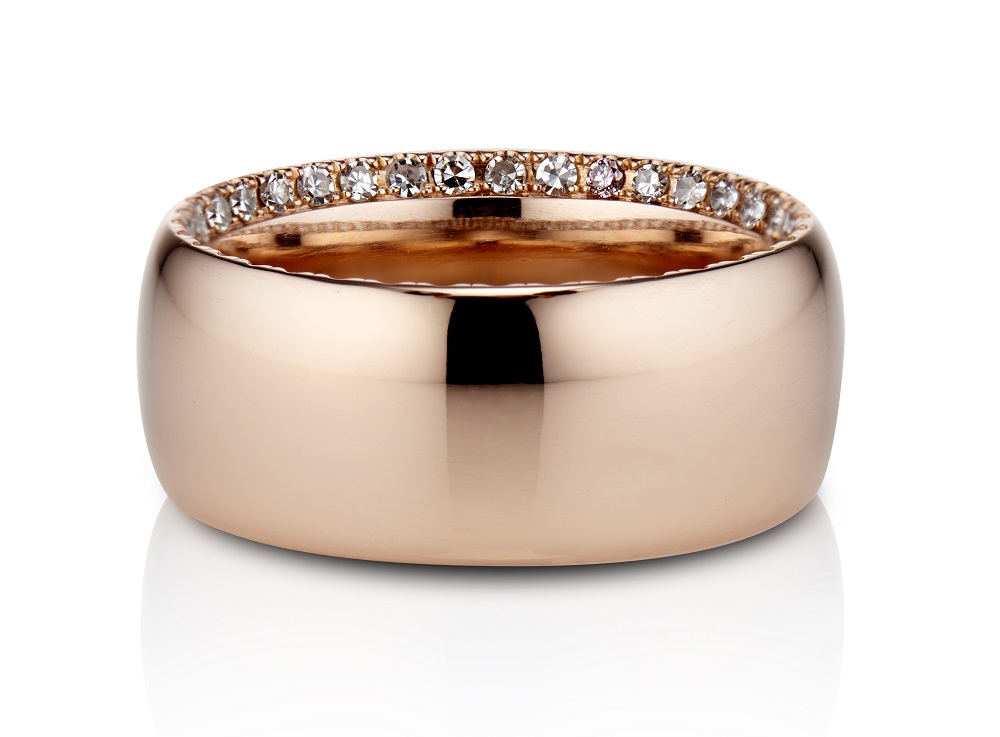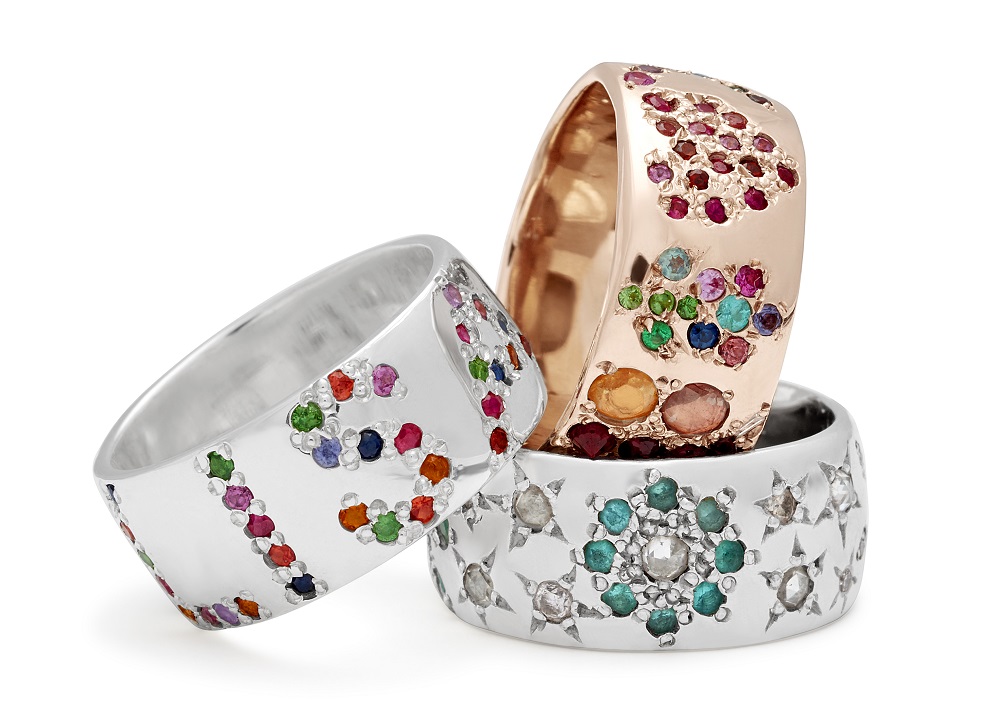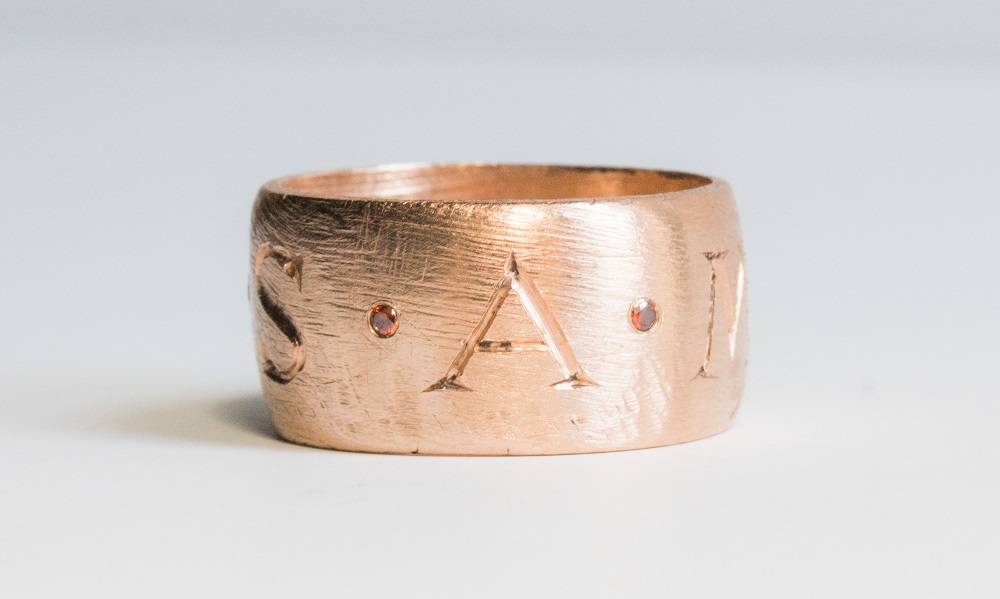 Aren't they beautiful? The first ring in yellow gold opens to reveal a customized secret message. It is the new Chubby Di Me ring designed by Marla Aaron.  The wedding band in rose gold with a raw of diamonds on the inside is a beautiful take available at David Alan Jewelry. They have a large selection of wide wedding bands both for men and women on their site. They can also create a one of a kind piece. I love the group of cigar bands just launched by Elisa Solomon. They can be customized with the gemstones or letters of your choice, in yellow gold or silver. Last but not the least, I love the rustic brushed finish on this thick Vena Amoris band. It can be customized with any letters and gemstones.
Let me know if you are into these, I'll find more!
Written by Sev
Severine Ferrari AKA Sev is the editor and writer of this blog and the online magazine Engagement 101. Sev was born and raised in Paris and has lived in New York City for over 20 years. Her blogging style still includes elements of her French writing style and humor. We recommend reading it with a glass of champagne and a French accent.