As we are getting closer to engagement season, Engagement 101 talks new engagement ring trends and platinum with the designers and brands who love to use it when designing engagement rings. The 3 last questions of this interview are provided by our partner Platinum Jewelry.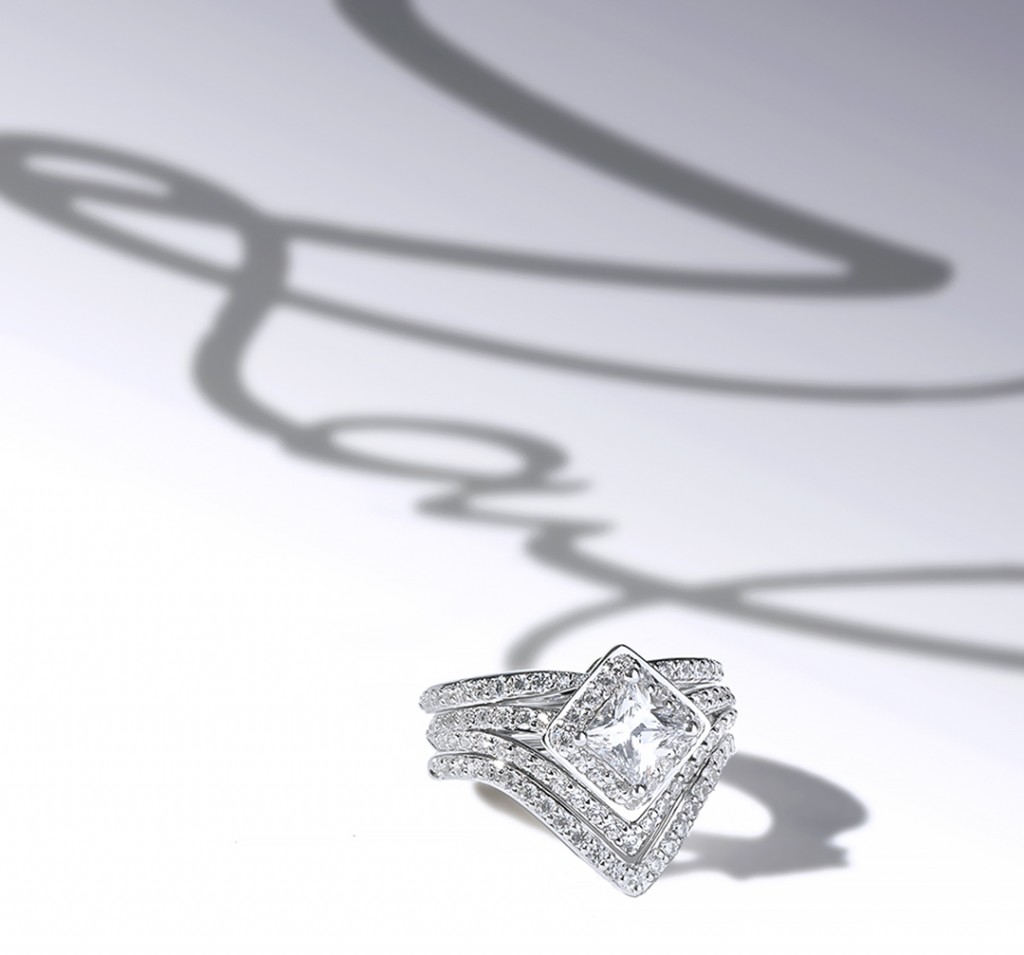 Karl Lagerfeld bridal was launched last year and is now available in the best bridal jewelry stores in America. Why is the collection so popular with brides to be?
Karl Lagerfeld is the only high fashion designer in the bridal jewelry category bringing a fresh perspective to the engagement category.  The collection appeals to the bride who is looking for something a little bit different, a unique silhouette or a slightly modernized take on a traditional engagement ring.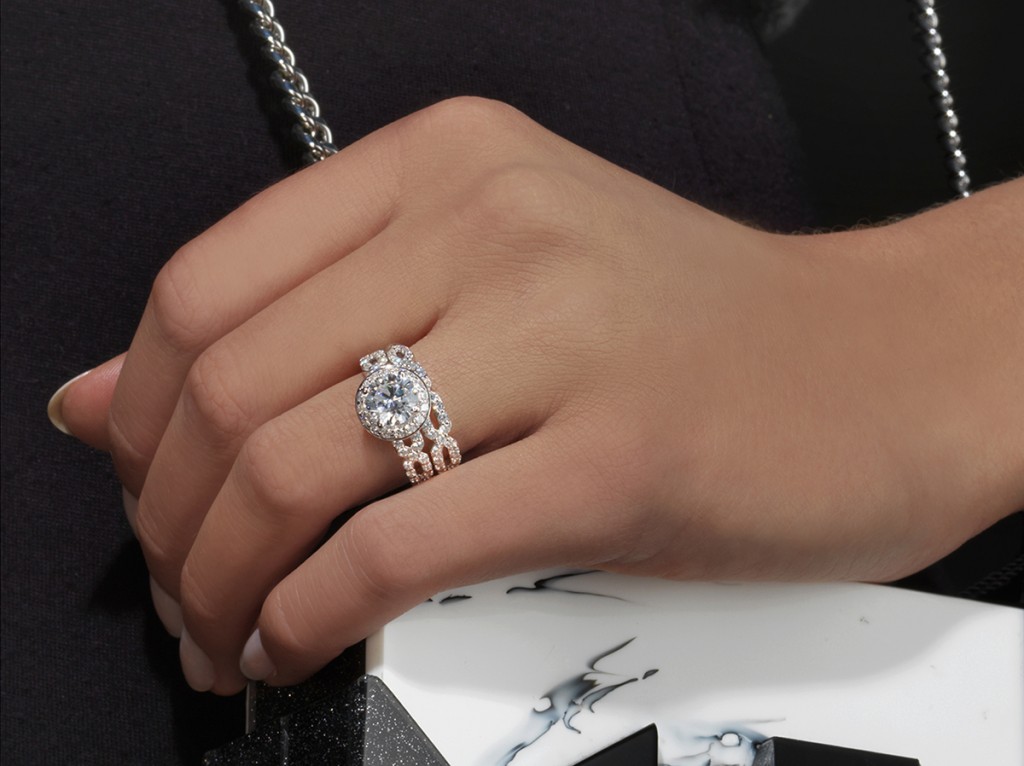 You recently added to the collection engagement rings featuring elements of designs paying homage to the Eiffel Tower. Is Parisian architecture the main inspiration for Karl Lagerfeld? Are there any others?
Parisian architecture is the main inspiration for two of the collections in the line. Tour Eiffel is the newest collection and draws inspiration directly from distinctive features of the Eiffel Tower, which is perhaps the most famous landmark in Paris, the City of Love.  The rings feature details that are reminiscent of the tower's framework but in a very subtle way.  The Arch collection also features rings that echo details of Parisian architecture with beautiful open galleries inspired by some of the most beautiful buildings in Paris. Rounding out the line is the Pyramid Collection, inspired by the iconic studded motifs that regularly appear throughout the brand's other categories, and the Perspective Collection which reinterprets traditional bridal styles with Karl Lagerfeld's vision and creative twist.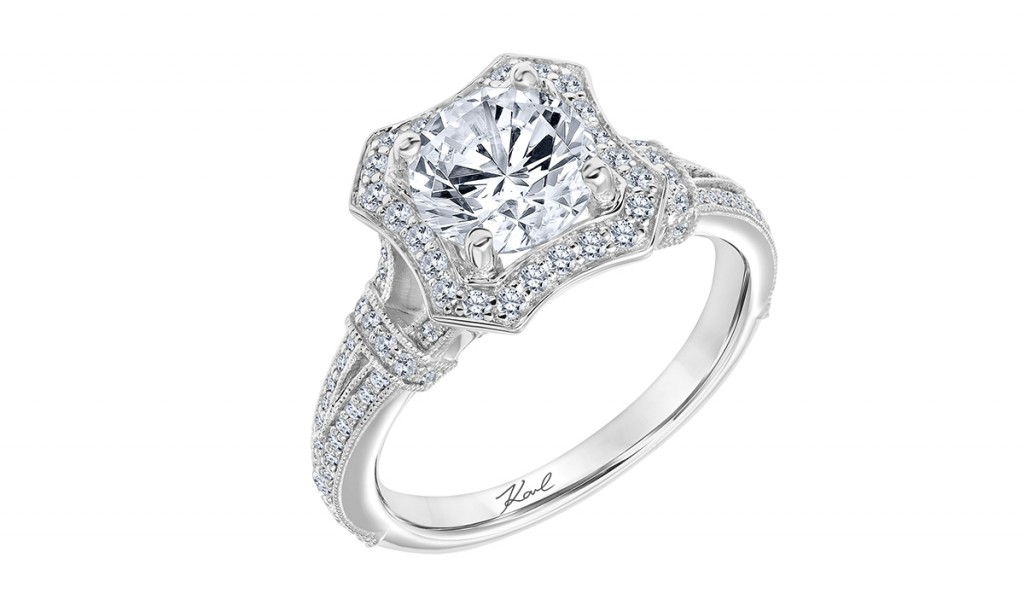 You highly recommend your rings in platinum. Why is it the best metal for an engagement ring in your opinion?
Engagement rings are meant to be worn for a lifetime and Platinum is the perfect choice of metal given the strength and color.  A Platinum ring will stand the test of time, will maintain its color and will not tarnish.  It's also hypo-allergenic so it's a great choice for those sensitive to nickel.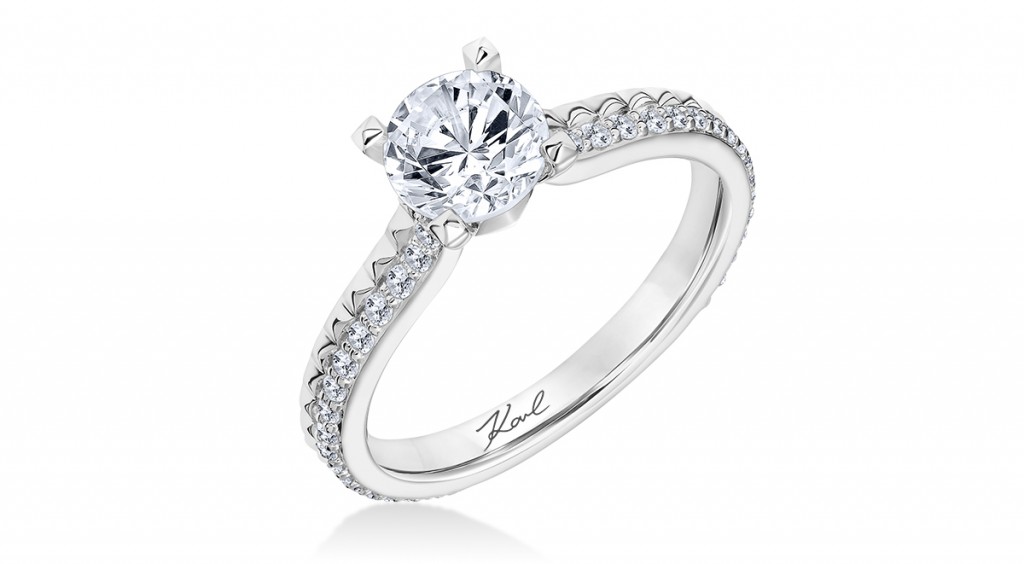 What is your favorite platinum design in the current collection and why?
The 31-KA115-E (pictured below) is still my favorite because it takes a fancy shape pear diamond, and transforms the look with the pentagonal shaped halo.  The attached open "V" shaped band adds just a touch of drama.  It's a unique silhouette and continues to be one of the best-selling styles in the line.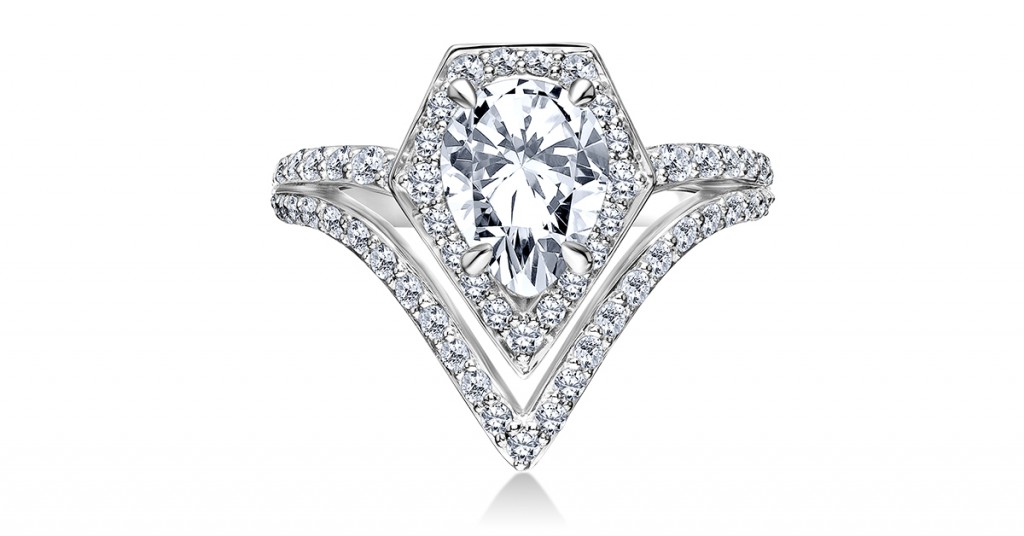 What are the first three words that come to mind when you think of platinum?
Strength, Durability, Purity.
Thanks to Allison Goldman, Vice President Merchandising, for answering all our questions.
To browse the Karl Lagerfeld bridal, click here.
To learn more about platinum, visit the website of our partner Platinum Jewelry .