Engagement 101 has had a very special relationship with The Sylvie Collection since the brand was launched  in 2007. We've seen the collection grow and become a success story in a very competitive industry. The secret behind this accomplishment? A husband and wife team that works so well together. Sylvie Levine is the designer, marketer and more. Her husband Ian is making sure things run smoothly behind the scenes. As a woman, she really understands what other women want. She offered early on the possibility of ring customization and always creates styles that can be upgraded or downsized to accommodate any budget. In celebration of the 10th Anniversary of the company, Sylvie just added a lot of new styles and here are our favorites.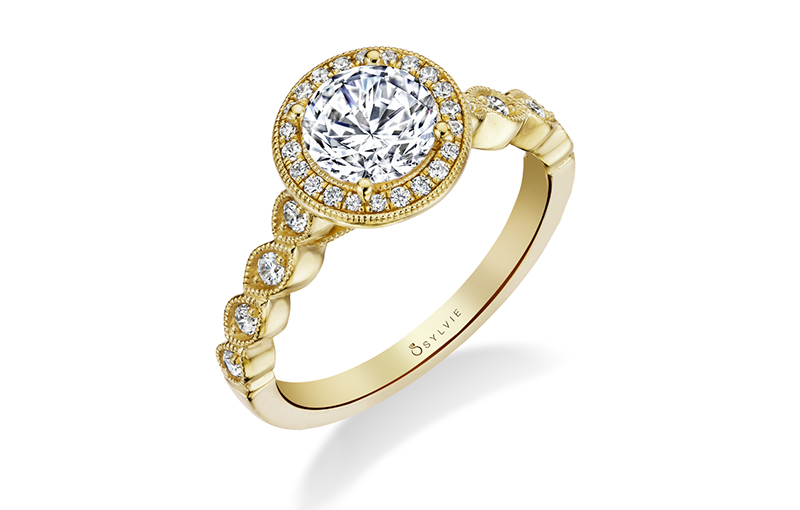 This ring is perfect if you can only afford a 1 carat or below center. There is so much going on in the design of the setting yet it is very feminine and fresh.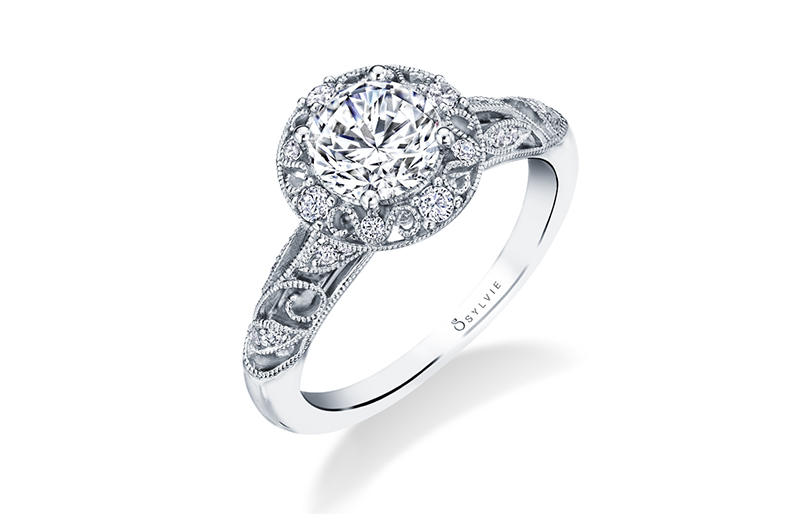 This ornate and intricate halo ring is also a great way to pump up the volume of a small center stone. We love the milgrain scrolls and leaves.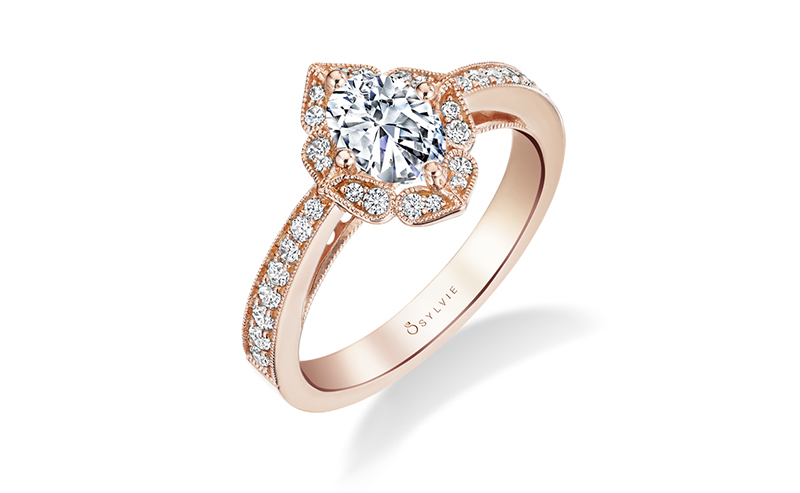 Some of you are getting tired of the classic halo shape. The scalloped halo around this oval center stone is very pretty, romantic and different. It elongates even more the oval center.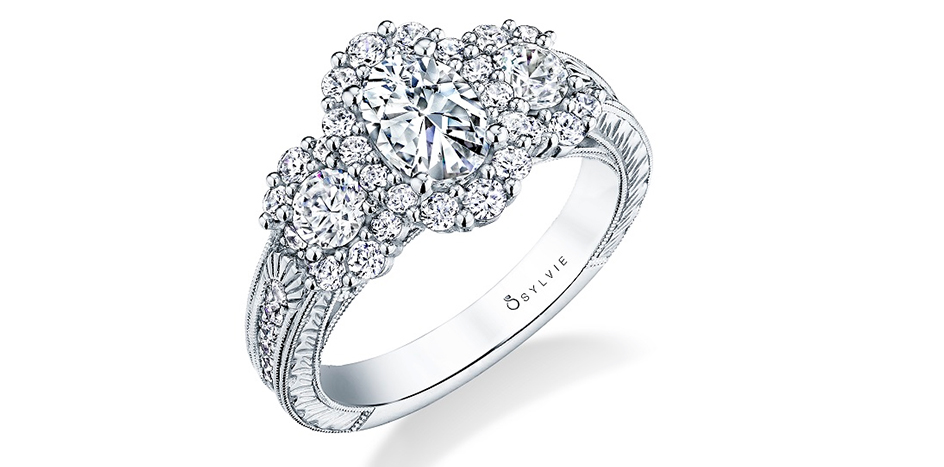 Three-stone engagement rings are making a come-back. The combination of an oval center with two rounds is exquisite as is the shell detail on each side of this ring.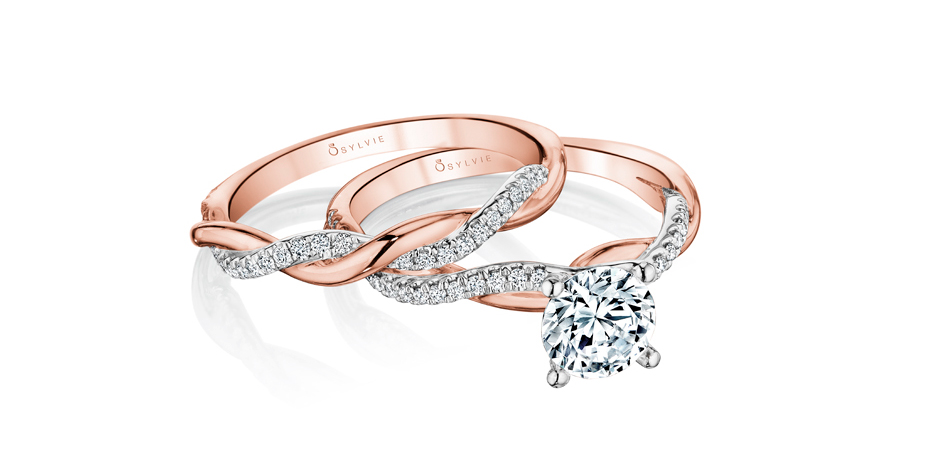 If we had to pick a favorite, this is it. The combination of color and texture add a contemporary twist that we love. These rings come in all gold colors and platinum. The two-tone offering is optional if it's not your thing.
Browse all the Sylvie Collection rings here.