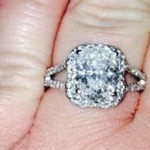 A Magic Tree Proposal
Our first official date as a couple was Valentines Day a couple of years back. Devin secretly called my mom for the recipe for my favorite meal. He cooked it and had created a cute little menu. It was delicious.
More »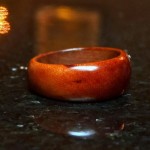 He Crafted the Engagement Ring Himself from a Fallen Tree!
I had been scheming for months, looking for the right opportunity, and even took the time to craft an engagement ring from a fallen Manzanita tree!
More »