There comes a point around the age of 25 where you find yourself in an interesting situation: all of your friends are engaged or married. And you're either the single girl of the group or you're in a relationship that has potential, but maybe it's the not the end-all-be-all of love. Planning weekend adventures or even girls nights out start to be increasingly difficult and ripe with complications: "It's John's parent's anniversary party, sorry!" "Aw, I haven't seen William all week, want to spend time with him!" "Can we reschedule for a week from now? I have so much wedding planning to do!" Ugh.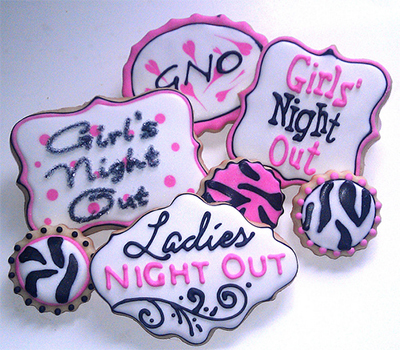 It's easy to feel frustrated and a little deserted by your friends. If you're struggling with being the last single-ish girl standing, here's how to cope and keep your friendships strong:
Remember Nothing is Forever
Weddings will come and go, busy schedules will clear out, and not all relationships last forever. Even if your friends seem overwhelmed with other things now, the best part of life is that it keeps on changing. Just remember to be patient and understanding, as helpful as you can be, so you don't lose your friendship in the chaos.
Don't Let Jealousy Get the Best of You
It's hard. It's really hard. You see your friend with men who adore them, sparkling diamond rings, buying apartments and homes, moving forward with their lives and you feel like you're stuck in park, not sure how to get the gas going. Right? Though it's hard to accept, you're all on different time schedules and life happens the way it's supposed to. Don't rush into a relationship or speed things along with a guy you're unsure of, just to be on the same page as your friends. And though you might not always want to hear about how happy they are (again), open an ear and know they'll do the same for you one day.
Schedule Way in Advance
Okay, so maybe you're not the best at planning two months into the future, but if your friends are preoccupied by their love lives, you might have to catch their attention sooner than later. Send out an email to save a date (they'll understand that lingo!) and stick to it. Even if you have to be the ringleader, it's better than sulking over your lack of friendships.
By Aurora Brown
Photo Credit: Flickr