ASK ANDY!
Q: My girlfriend is divorced and has 2 kids, I want to propose to her but I feel I should also involve the kids (10 and 14) somehow. Do I have to ask their permission? What is appropriate?
I think I've seen Dr. Phil talk 2 or 3 times at best…honestly don't even know if he's relevant anymore…but if memory serves he's applauded for his candid answers to people. I say this because I'm about to get all Dr. Phil on you.
I think it's sweet…and right…and appropriate that you want to involve her children at some point in this process, but asking their permission? My dear sir this is a "…'til death do us part," proposition that is first and foremost between you and the woman you love…so NO…you do not, and should not ask, for her children's approval.* (For the record I don't think responsible adults should seek ANY ONE'S permission.  This is your life.)Actually I was in a similar situation not long ago and lucky for me I have an unofficial advisor we affectionately refer to as Mother O'Mally. She's an 80-something Irish spitfire who raised 7 boys with an iron fist and a heart of gold, and I treasure her pointed remarks.I was 100% sure I wanted to ask my now-wife Jenn to marry me…to have and to hold…love…honor…all that…but of course there were nagging concerns about the emotional welfare of our kids. (We have 5 between us.)  I expressed as much to Mother O'Mally one night as she watched a Marquette basketball game, and asked me about the woman who "stole my heart."
She gave me the following advice that I am all too happy to share with you: "Andrew…if your heart is in the right place you do what is right for YOU, and your children will follow."
Amen.
What about the kids?
I understand you're not doing this in a vacuum and it will affect their future…but I have every reason to believe you're doing this for the good of all involved, so keep the proposal where it belongs: between you and the woman you love. As far as the children are concerned I would advise you to wait until after you propose…then take the lead role and have an honest discussion with them.
Keep these 4 things in mind as you do so:
1- Talk directly from your heart.  This is not the time to be all manly and quiet.
2- Tell them you love their mom more than anything and you're proud she accepted your proposal.
3- Tell them how excited you are to take a step into the future as a new family.
4- Most of all, assure them that you and their mother want a home where they will feel safe…secure…and loved.
I think that's about the most appropriate thing you can do for these children…their mother…and of course…yourself.  Good luck!
*Footnote: I do, however, think kids that age are well equipped to give their elders fashion advice.  Maybe even permission to wear a certain "look" outside the home.  It's their thing and they're good at it.  I've been saved more than once…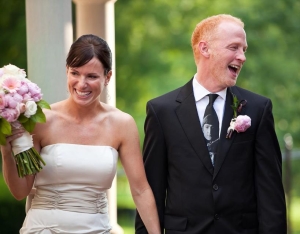 Andy
Andy Koehn is the owner of Koehn & Koehn Jewelers, author of the Buy Like a Guy blog, and as he puts it, "The only woman/mom without a vagina."