Congratulations on your engagement! Now it's time for him to shine too. Make him feel proud and engaged with some meaningful bling this Holiday season. Here are 4 jewelry pieces that would look awesome on your fiancé.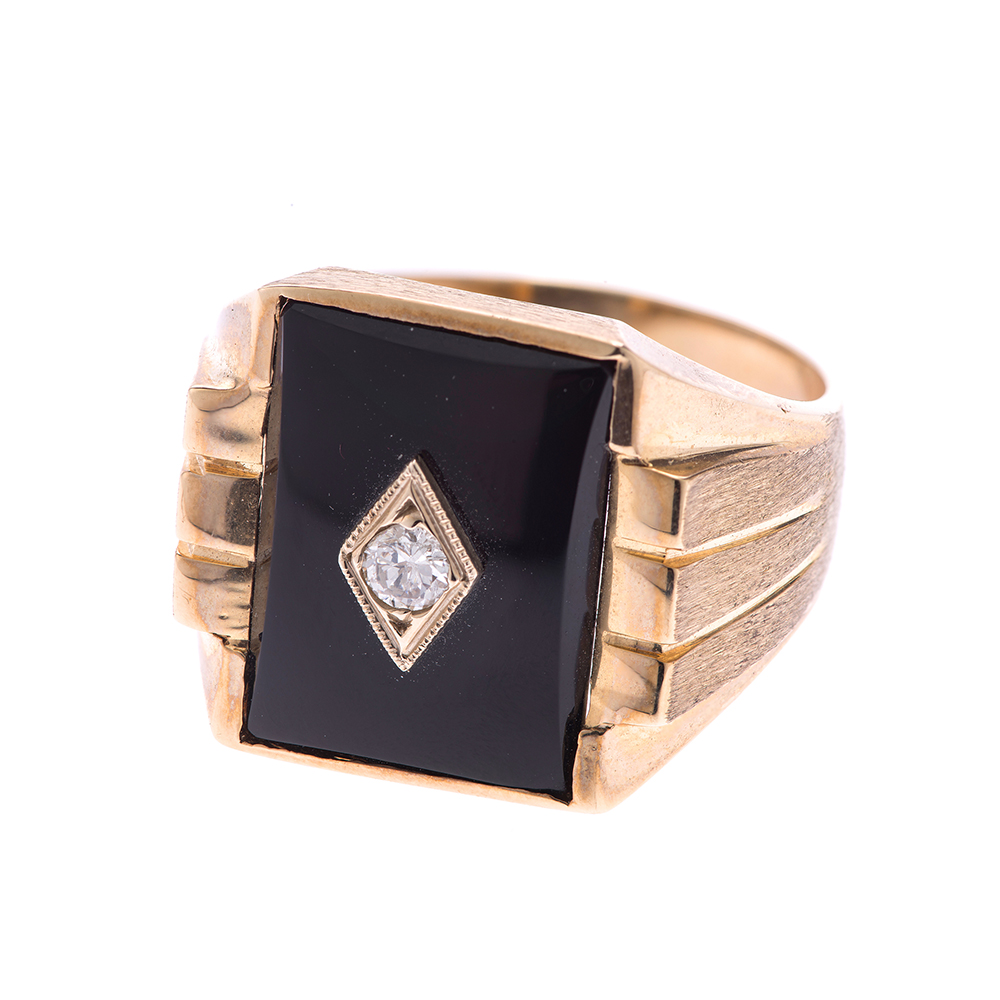 Is your guy into jewelry? Then he will not mind wearing both a wedding band and  an "engagement" ring. We love this onyx and diamond Deco signet ring which would look perfect worn on his pointer or pinky. Black onyx is rumored to be a powerful stone that absorbs and transforms negative energy and diamonds are the symbol of eternal love.  Available at Sarah Leonard Jewelers for just $895.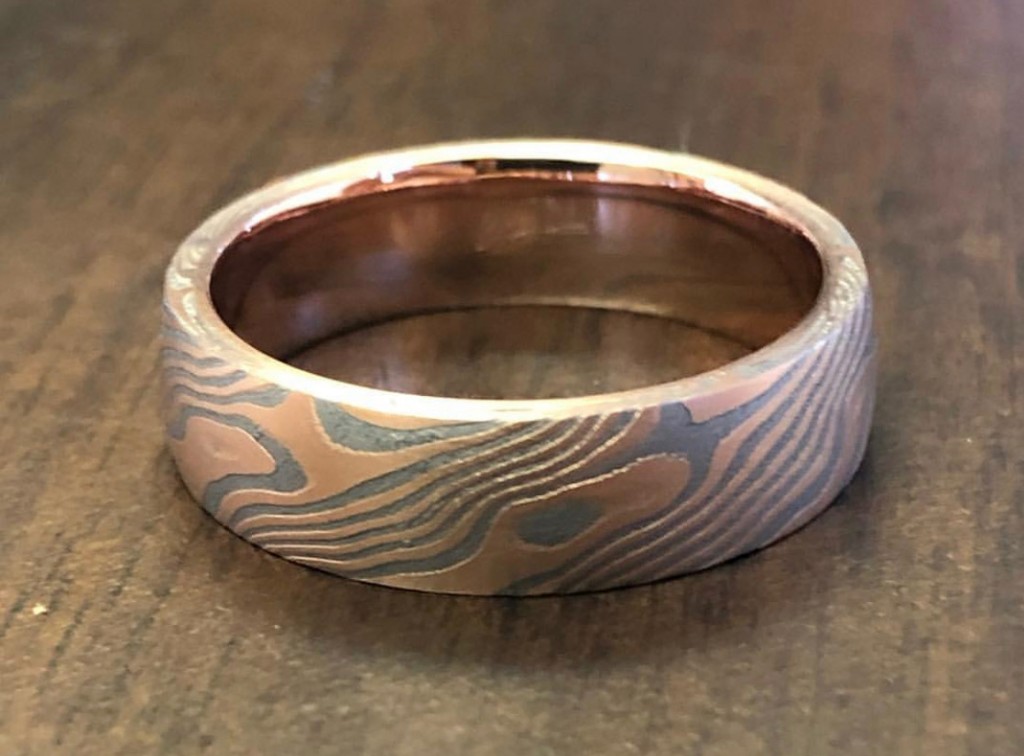 How about a cool management ring that he can wear both as a wedding band and mangagement ring? Chris Ploof is an expert in the Japanese art of Mokume Gane  "wood pattern metal". Numerous layers of precious metals are bonded  into exquisite patterns. Browse here to pick your favorite pattern and metal combination. Prices vary depending on the type of metal and width.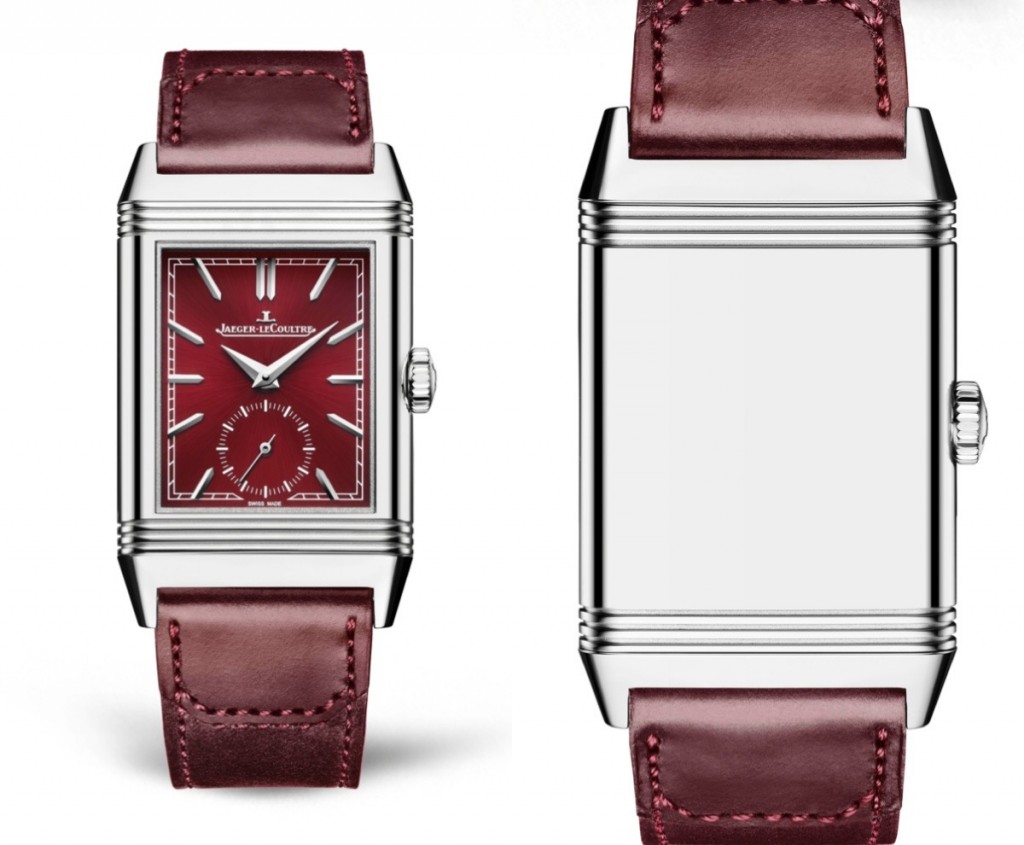 Watches are the traditional engagement gift for guys. We love the custom of engraving the back of a watch with an intimate romantic message. However, not everyone wants their love and commitment to stay secretive. Enters the Reverso watch by Jaeger LaCoultre. Its dial can be concealed by reversing the case. The back fully protects the face making this watch a perfect choice for athletic guys. Engrave "Taken" or "Engaged" and he will be able to show his relationship status off while enjoying his favorite sports.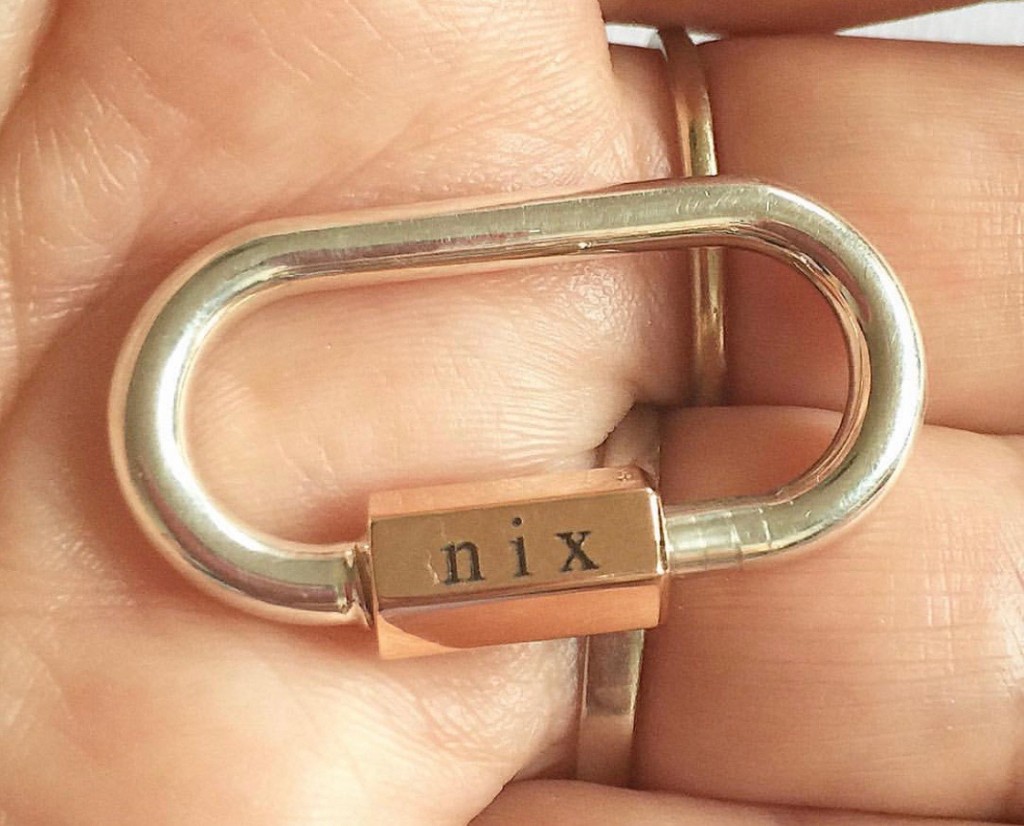 Love locks left on  European bridges had become a hot trend until the accumulated weight of thousands of them nearly took these bridges down. So, don't try it and instead get your guy a Marla Aaron customized lock. They come in many precious metals, shapes and sizes. They can be worn as pendants and on a wrist. They could also hold the key to your heart.