Sarah and Nate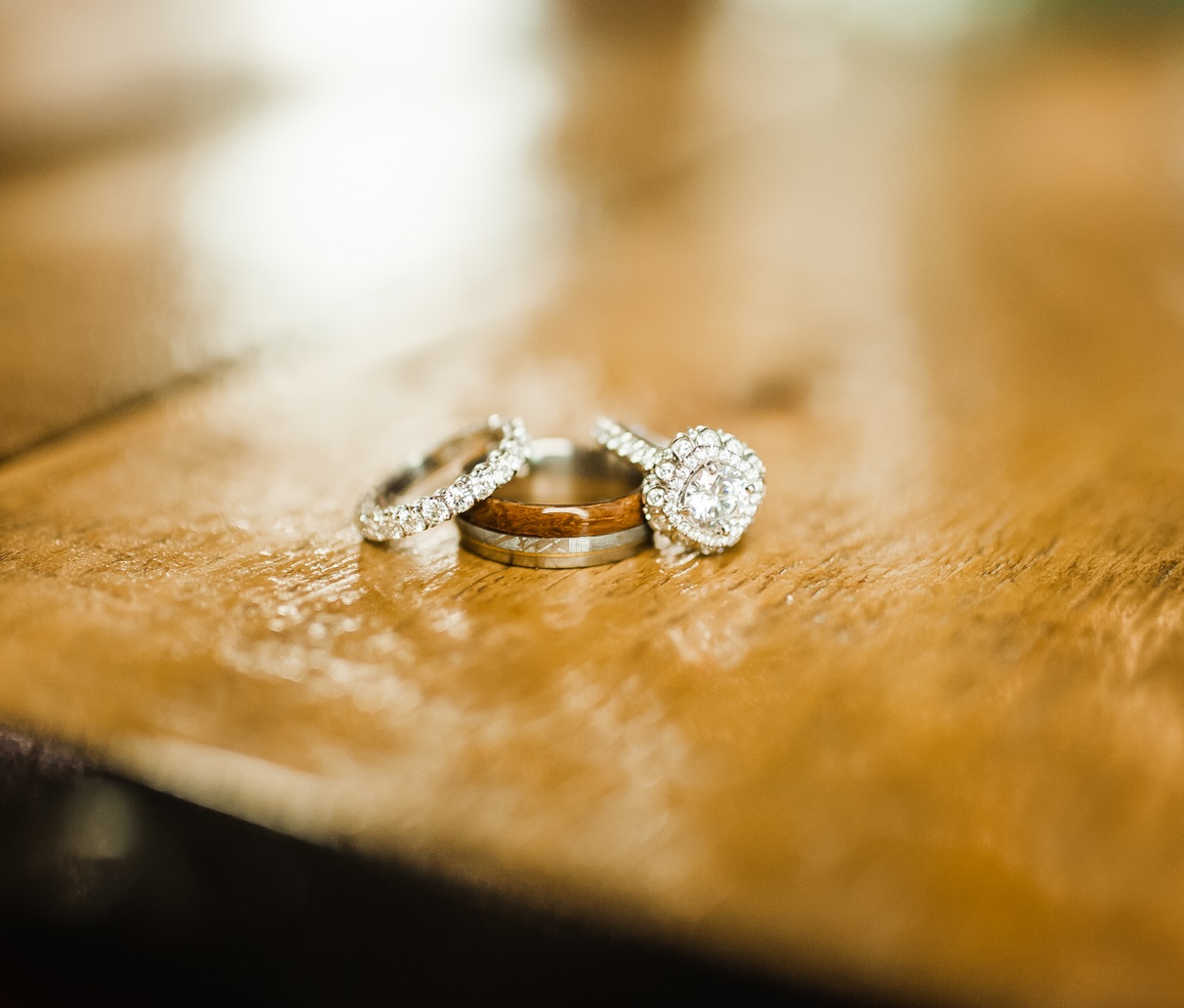 Photo Laura Cooke Photography
Why she proposed first
We have always been a little non-traditional. Having both been married before, we valued our true partnership and never felt pressured to fit into a stereotype. I knew I wanted to marry Nate, but being in the jewelry industry myself, I didn't want him to feel pressured to get a certain ring or a certain center stone. So I decided to propose!
I sourced an instrument panel from a P-51 Mustang (he's a fighter plane junkie), meteorite, a barrel stave from a local bourbon distillery (we live in bourbon country), and titanium. He has a completely unique, personalized 6mm comfort fit band using these materials. The inside has a Star Wars quote engraved.
The proposal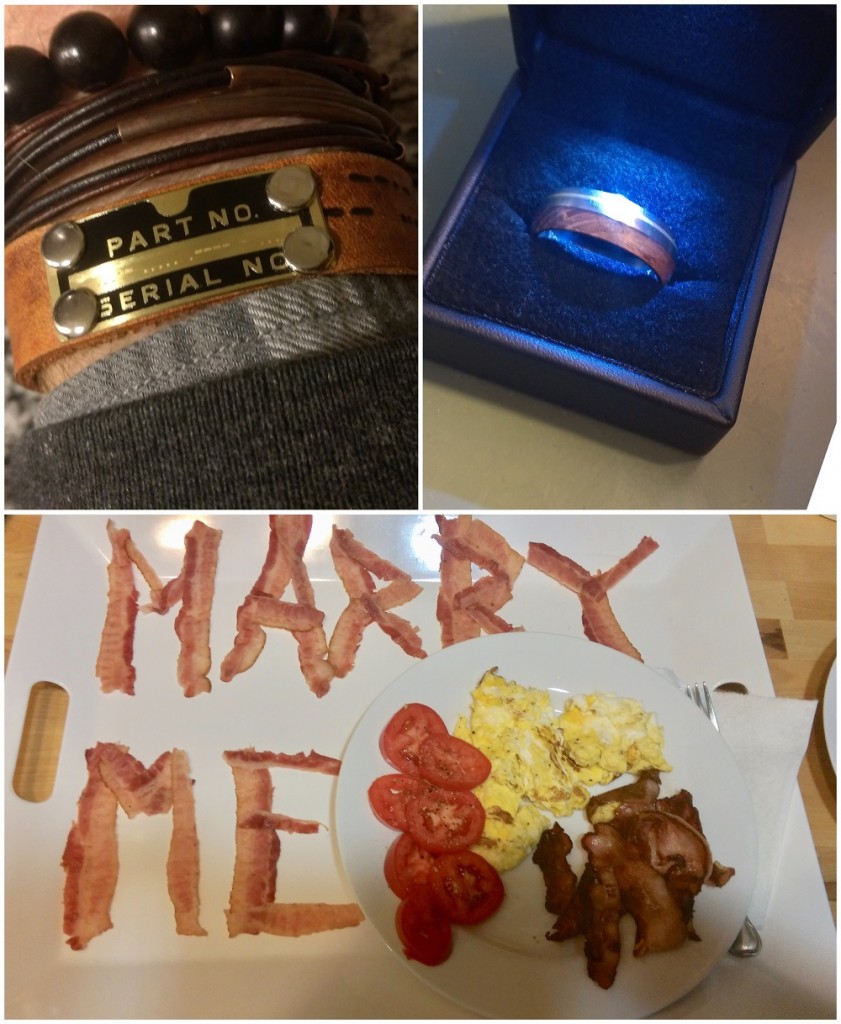 We love Asheville, NC, and are frequently  there in the Spring and Fall. Last March, we headed that way and rented a house. I told Nate, whose birthday had occurred two weeks prior, that I'd like to make breakfast in bed for him as a belated gift. The next morning, I woke up early to cook eggs, biscuits, and bacon. On his tray, I used bacon to spell out "MARRY ME," covered it with paper towels, and placed a Ron Swanson-themed card on top. Inside of the card, I detailed our story and how much I loved him. On the back, it asked, "Will you…"
In one swoop, I uncovered the breakfast, and he was thoroughly confused until I popped out the ring. It took him about a minute to figure it out, but he happily said yes! He was so blown away and loved that he was empowered to answer the question.
Her engagement ring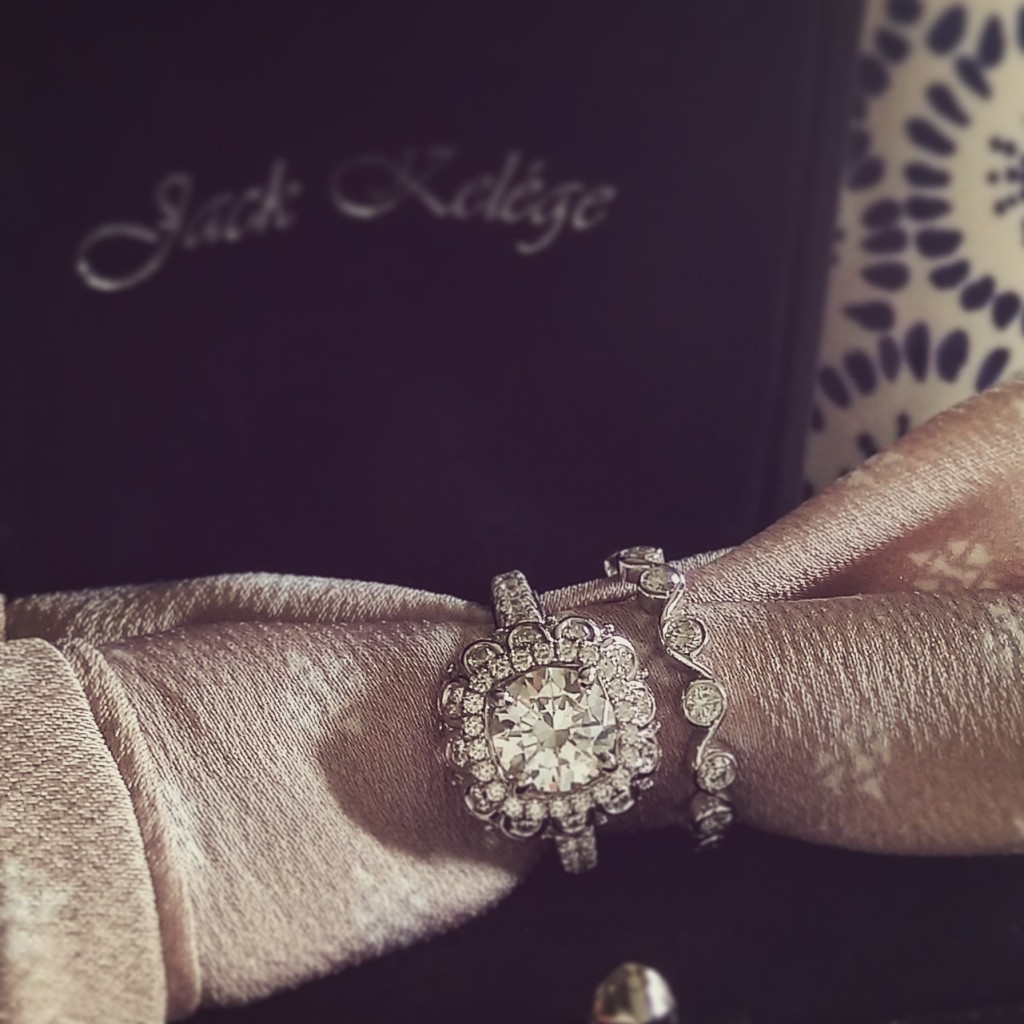 My ring was designed by Jack Kelege. It is  platinum, hand engraved with a full wheat pattern on the foundation.  It features a double halo with florets of diamonds on the outer halo, diamonds underneath the crown, and is from our Flora collection.   I have a 1.5 carat round.