2020 is a leap year! More women have been proposing first in the past year no matter the dates but is a throw back to an amazing Leap Year proposal story from 4 years ago. We can't wait to share all the reverse proposals planned this February 29!
This amazing woman from B.C. planned the cutest proposal for her boyfriend. She took the Irish tradition at heart, and set up a fantastic scavenger hunt. With the help of some cards and very well directed accomplices, she lead her love through their favorite places. And she didn't forget to feed him along the way!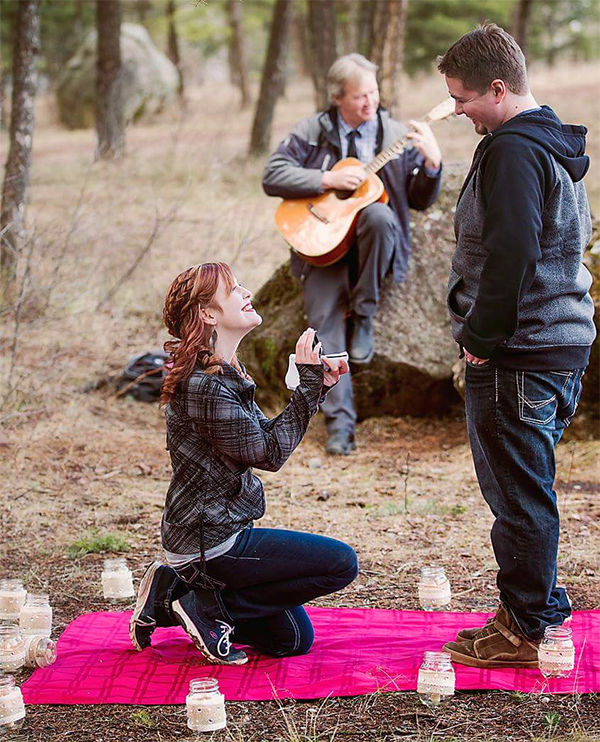 Before popping the question, she read him a long romantic letter, then, to his absolute surprise, she got down on one knee! He said yes!
The couple shared their story on reddit with a link to step by step pictures, and people rushed to congratulate them.
What do you think? Should you propose to him? Take the quiz to find out.
Photo credit: Laureen Carruthers