Nina & Helen
How They Met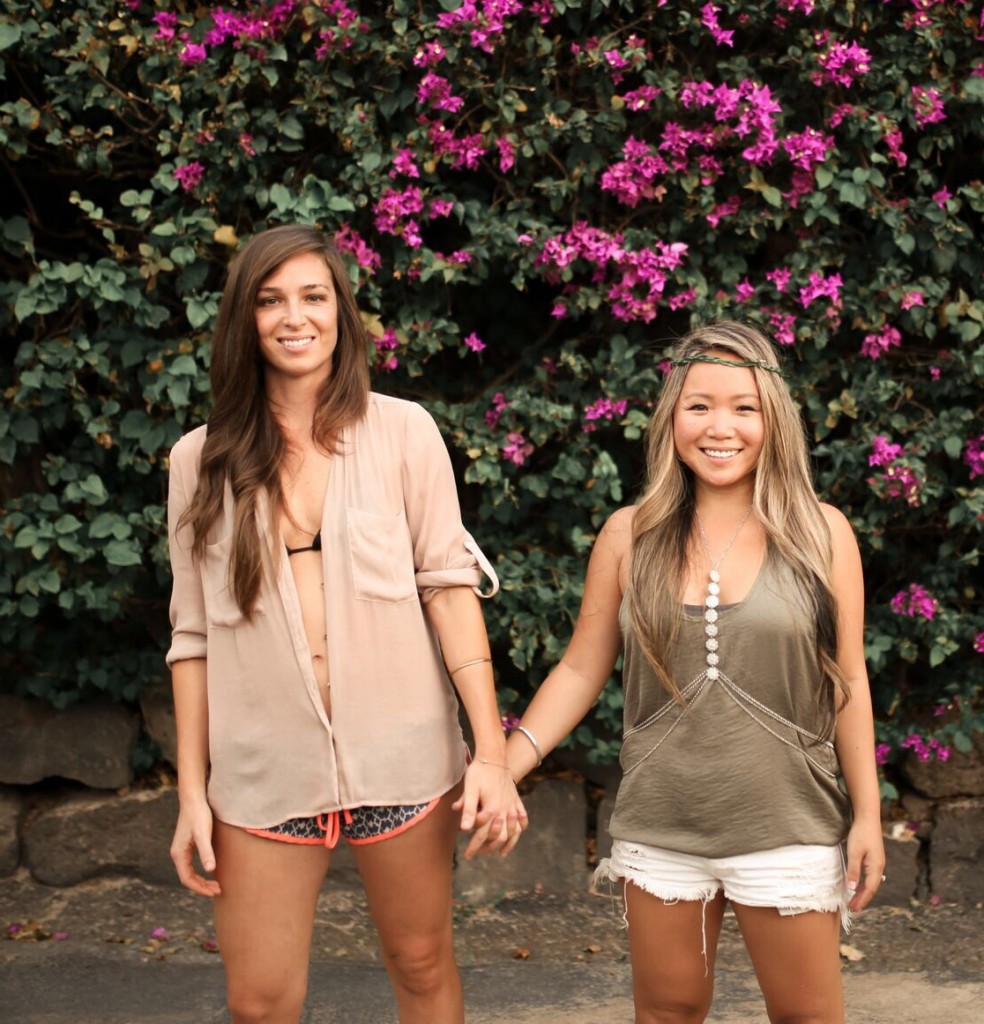 Helen and I met in the most typical location, yet in the most atypical way. It was full of detail. Which made the proposal full of detail… I was only 19 years old and Helen was 26. I was a quiet and introverted kid. To break out of my lone wolf ways I forced myself to take a group exercise class at 24 Hour Fitness. It was a Wednesday night at 5:30pm sometime in 2009. I was ready to take my first class – That is when I saw her. Her radiant smile. Her lively personality. There was something more than just the physical that captivated me. I needed to know her…I needed her to know my strong feelings. But how? I knew she was not into girls. And I did not even know how to be in any relationship regardless if it was a guy or girl.  But I did not care.
I felt something different deep in my bones, I trusted that feeling. After that first night, I never missed a Wednesday. She began to notice. We started to thoughtfully say hi and bye. On a couple occasions, we talked about each other's ethnicities and our culture's cuisines. I told her how much I love kim chi. That following Wednesday she brought me homemade Kim Chi…Another time homemade kim chi stew. This meant the world to me.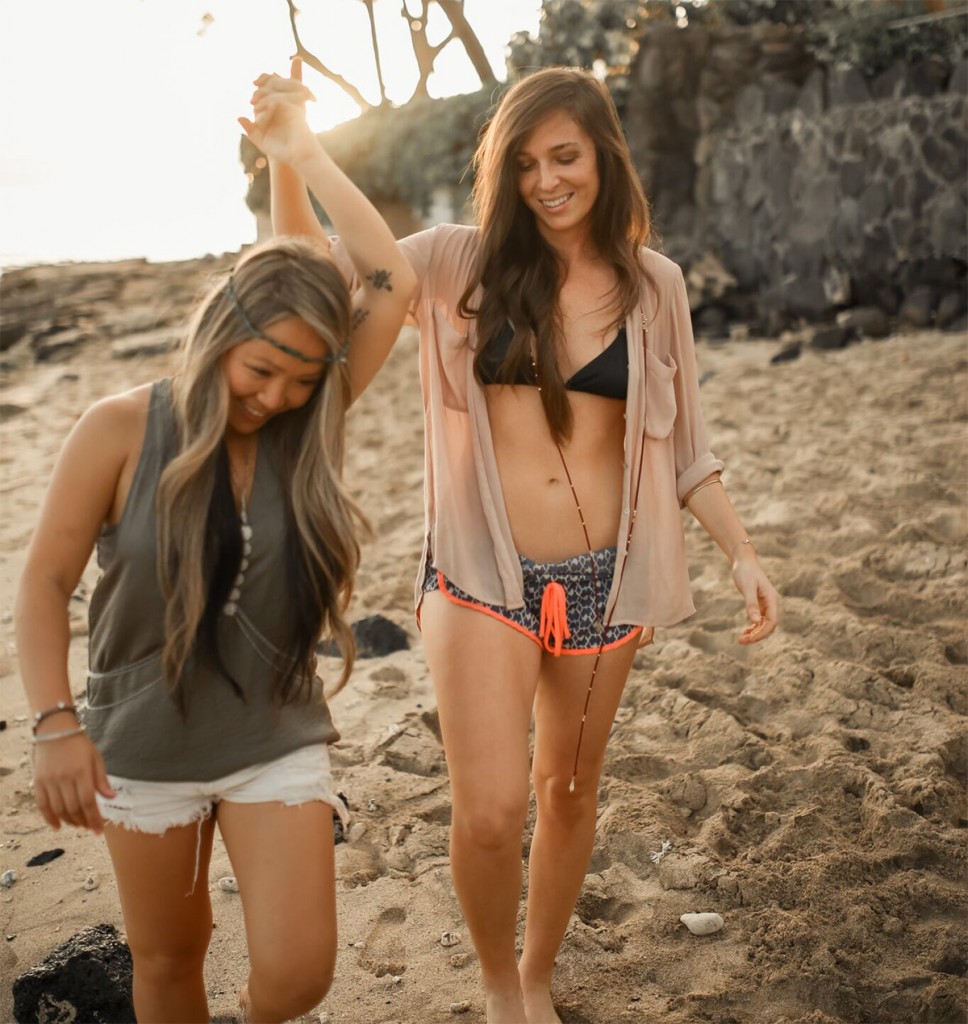 This act carried so much depth and meaning to me. To this day no one can understand how much Helen fed my hunger in both the literal and figurative. We did the group exercise class thing for almost a year. It was like courting each other. We did small things for one another in the most pure and patient of ways. Finally, on a Friday morning after class she said 'we should hang out sometime'. And I said yeah sure, don't just say that and not follow through. I basically called her out. (I am a very say what you mean type of person). She laughed and then said okay okay some friends are going kayaking tomorrow. Come with us. And I said, of course I will pick you up. The next day (Saturday). We went kayaking. I was so excited. We went into a tandem kayak and paddled away from the group. I splashed her, we made jokes, flirted…it was perfect. So perfect she asked me to go out again that evening. That night confirmed she felt the same way I felt. I witnessed her feelings for me. The night came and went. Sunday came and we missed each other. Maybe even more so because we both knew I was leaving the next day (Monday). Leaving to Hawaii. Monday I caught my one-way flight to Hawaii. Over the pacific…this is where our true Love began to really flourish.
The Proposal
I proposed to Helen on October 25th, 2017. That is after nearly 7 years of detailed, passionate, and extreme Love. My proposal had to match the marrow of our relationship. The depth of our memories throughout the years. I told Helen to take Wednesday – Sunday off. Wednesday morning I told her we were headed somewhere early in the morning. Destination number one was the prelude to the proposal. I took her for a one-on-one encounter with penguins. We got to touch them, hold them, and hang out with them. Penguins were always a significant creature to me. I was fascinated that they work so hard for one another and love each other forever. So when I was little I said I would marry one, named Herman to be exact. Penguins became our on-going inside joke/significance.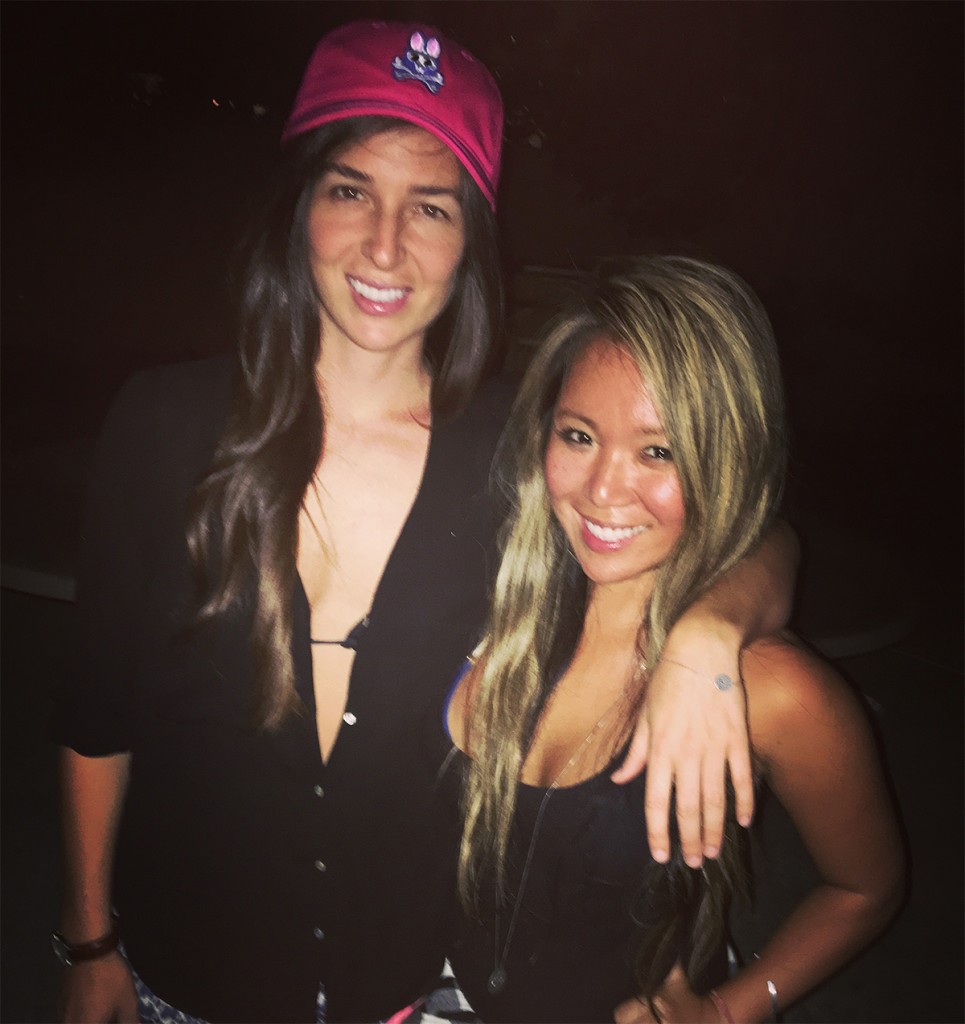 After the penguins, I took her to destination number two – Kayaking. Yes, the same kayaking place we went to on the one day we spent with each other before I left for Hawaii. I wanted to be in the salt water when I proposed. Because as I mentioned before being across the pacific (Hawaii & California) is when our Love grew the most. Salt water connected us. We got in the kayak. It was still early morning. Calm water, no people. I paddled us out. Then I said, "Just as penguins stay with their mate forever, as I wish to do with you…turn around…will you marry me?(holding ring box open)" She said yes. We kissed. We laughed. Then we paddled our asses back to shore real quick. Because after that I told her we had to catch our flight to Hawaii…because it was time to elope. Elope in the place that held so much meaning for us. A place that grew our Love, trust, passion, romance…we eloped on the very first beach I took her to when she visited. 10/27/17.
The Engagement Ring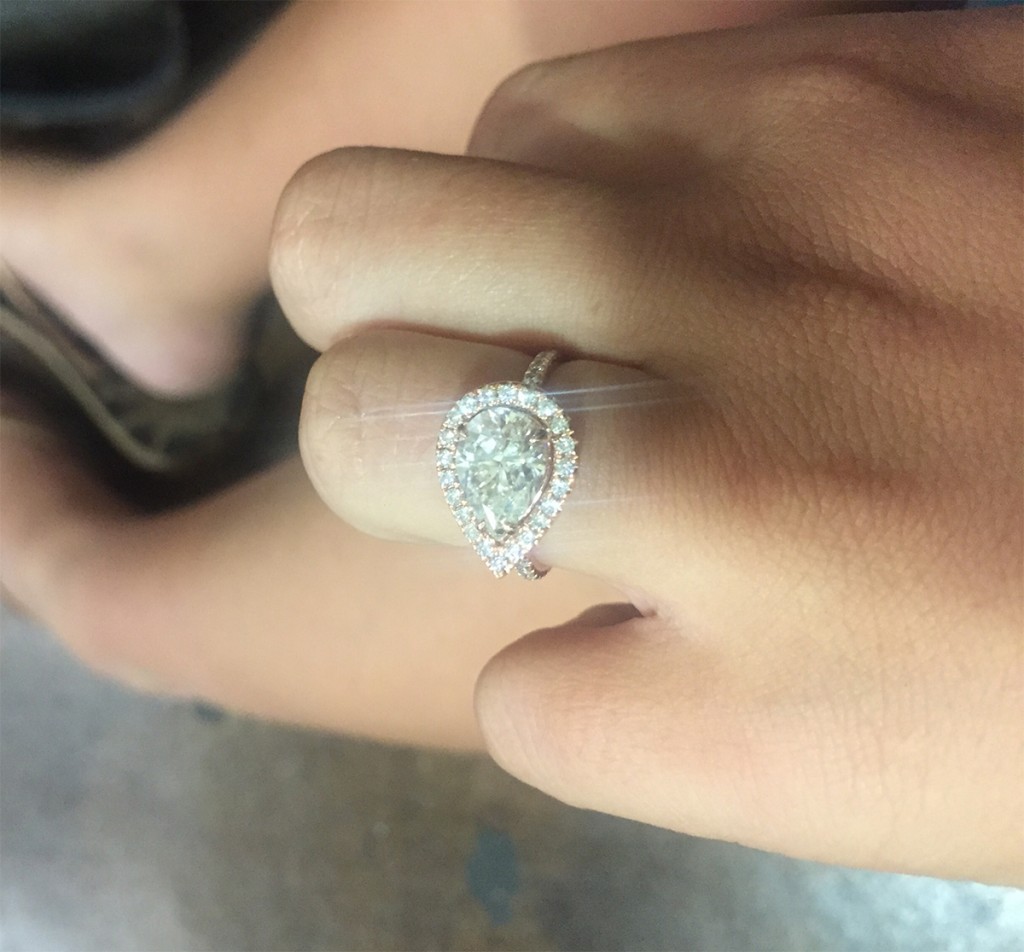 I asked Helen what she wanted in a ring, to formulate some ideas. She came up with a very original style. She thought of getting a really wide pear cut diamond and turning it "East-West" as opposed to the typical "North-South". She also mentioned rose gold. So we went to local jeweler Princess Bride Diamonds. We only read a couple of reviews and thought it was worth a shot. We walked in and immediately warmly welcomed. Sarah is the daughter of the owners. She helped us design the ring. She answered all our questions and was very attentive to our requests. She found us the exact diamond we were looking for.