Danielle & Mike
How They Met
We were at a speakeasy in Newport and I was grabbing a drink and she came up and stole a beer from me. I got her number and then tried to follow her to the next bar but didn't have any luck. Texted her and stayed up until 4 am to see if she'd respond. Then, we had been going on dates for about 2 months and seeing each other every weekend and then I asked her at a coworkers wedding "what would you say if I asked you to be my girlfriend?" The rest is history. She lived in Brighton and I lived in Newport for the first 6 months and then I was in an interview at my current employer to take an outside sales rep job in Arkansas and after the interview I decided to take myself out of the sales career path at Titleist and build a foundation in New England. I'm originally from Michigan and moved out here in 2014 without knowing anyone at all.
The Proposal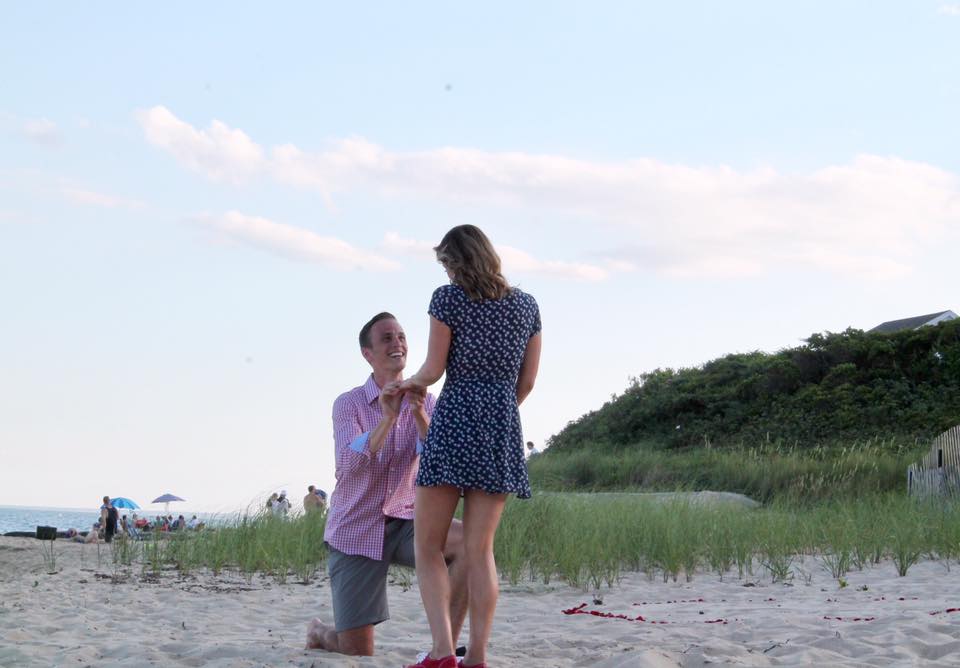 I proposed to her on the beach during her favorite holiday, The 4th of July! Both of our friends and family were able to travel out to the cape for the engagement. We were staying at a cottage across from her parents' cottage all week and it couldn't have gone any better!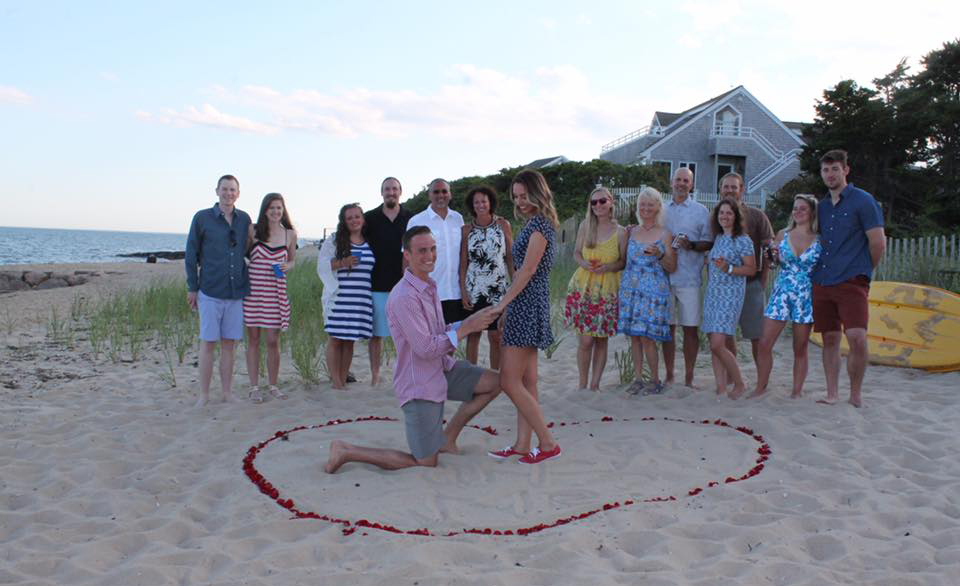 The Engagement Ring
The ring is from Providence Diamond, a gorgeous oval halo from the Ritani collection.