Looking for the perfect city for a getaway proposal ? There are so many romantic cities around the world to choose from but here is our top 6.

Paris is our number 1 destination for a romantic getaway. The sights, the food and… Paris is for lovers. Take your love on the best walk of his/her life, ending up in front of the Eiffel Tower. It will become the pinnacle of a long week-end getaway. For lasting memories, we recommend the photographer credited below.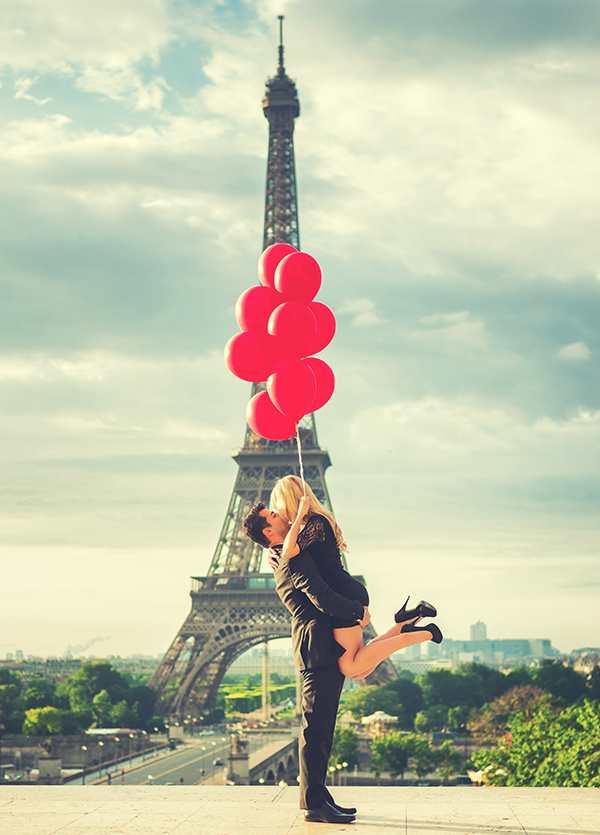 Read about this wonderful love story captured by Kiss Me in Paris.

If the bright lights of Time Square are calling your name, make your way to New York City. After a full day of visiting and on your way to a Broadway play or musical,  lead your love to the center of the bright lit square and pop the question in front of a huge crowd. If money is not an issue, there's plenty of billboard space you can rent as a proposal sign.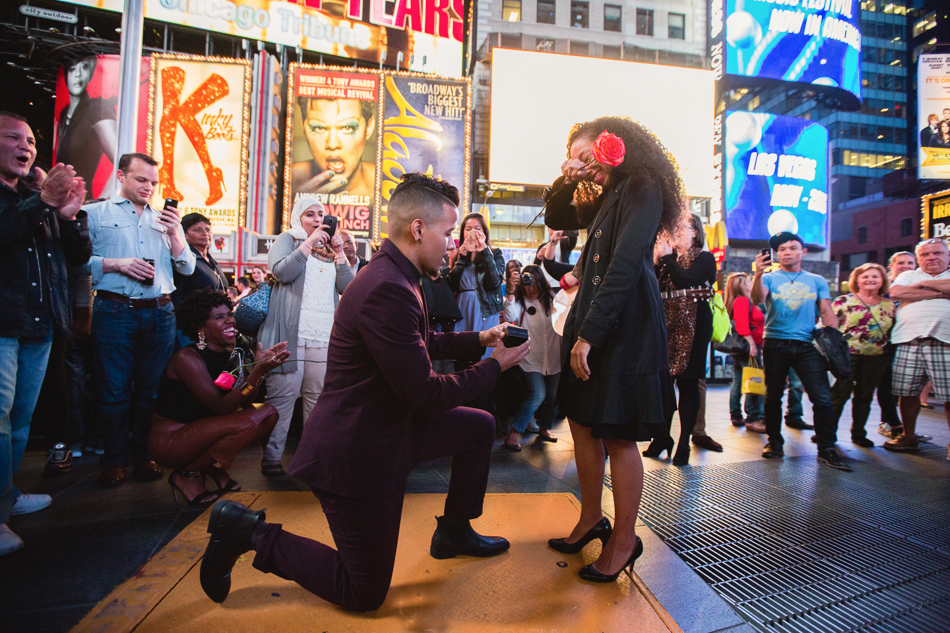 Read about this Time Square proposal!

Take your better half to London and get on the London Eye. It's a great spot for a proposal with a view. You should check out their VIP packages to make sure your engagement is even more special . You can sip champagne with yummy chocolates and rent your own private pod.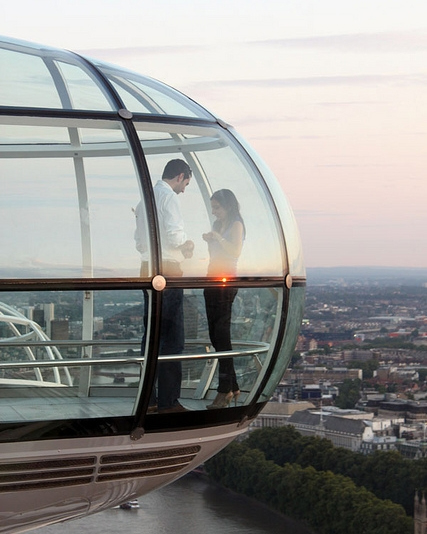 Read about Michael and Jess proposal in London!

If the Eiffel Tower was in Venice, we would have ranked Venice #1. It is for sure, one of the most romantic city in the world. Venice has 400 bridges connecting 118 islands. But for the problems linked to the rise of the waters, Venice architecture has been really well preserved and it is breathtaking. Take a gondola for a ride on the Grand Canal to pop the question.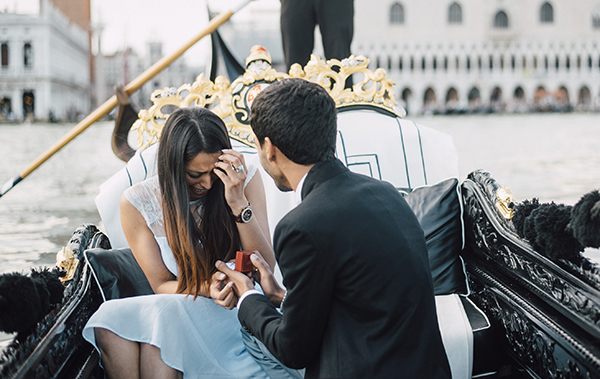 Read more about this dream gondola proposal in Venice.

#DisneyProposal has been used 10,000 times on Instagram and that's because Disneyworld in Orlando is one of the most popular place where to get engaged in the US. If you guys are Disney obsessed, have your love dress as a princess and take her on a wonderful adventure. Don't forget to book a photographer to capture your proposal!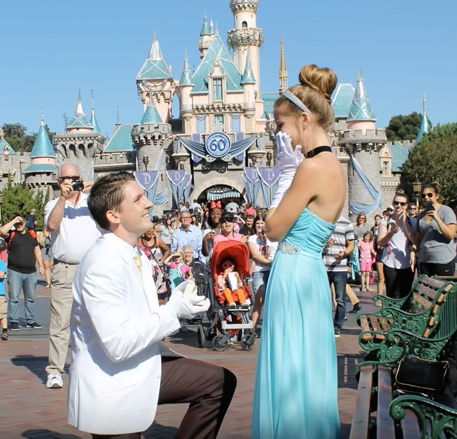 Read more about this Disney fairytale proposal.

Quebec City is a great destination for a romantic European feel in North America. In the winter, the city transforms into a true wonderland. Book a room at the legendary Chateau Frontenac and don't forget to pack warm clothes. There are so many great locations for a proposal including our favorite, this ice skating rink.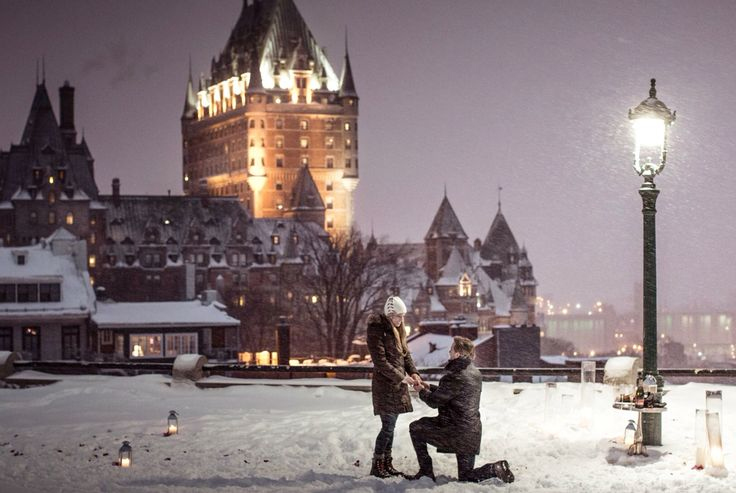 Read more about a beautiful proposal in Quebec City.
Related article
6 most picturesque spots for a proposal