Jordan & Ryan
How They Met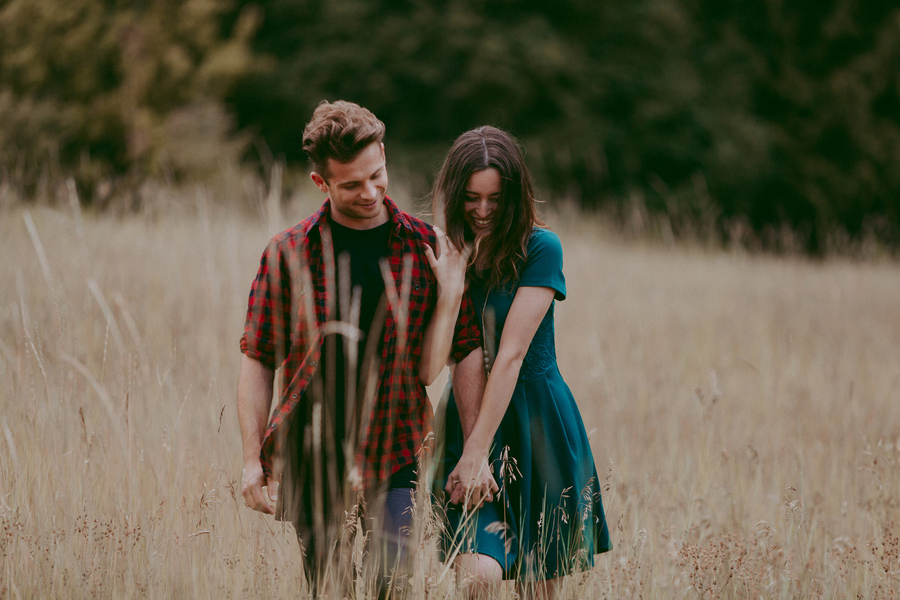 I'm from Washington DC and Ryan is from Kelowna BC Canada. We met while studying at Hillsong College in Sydney Australia. Needless to say, we were positive shortly into dating that, this was it! We're best friends and passionate about each other and loving each other the way God would have us to, or at least trying our best, every moment of every day. We finished our studies in Australia and headed home(s) to meet the families! America was a blast with my family, and then came, Canada, our new home and future. The day came quickly, because we had already began to plan our wedding with our families blessings before coming to Northern America! Once we were here, Ryan asked my dad for his blessing, then 2 days into our Canada trip he popped the question!
The Proposal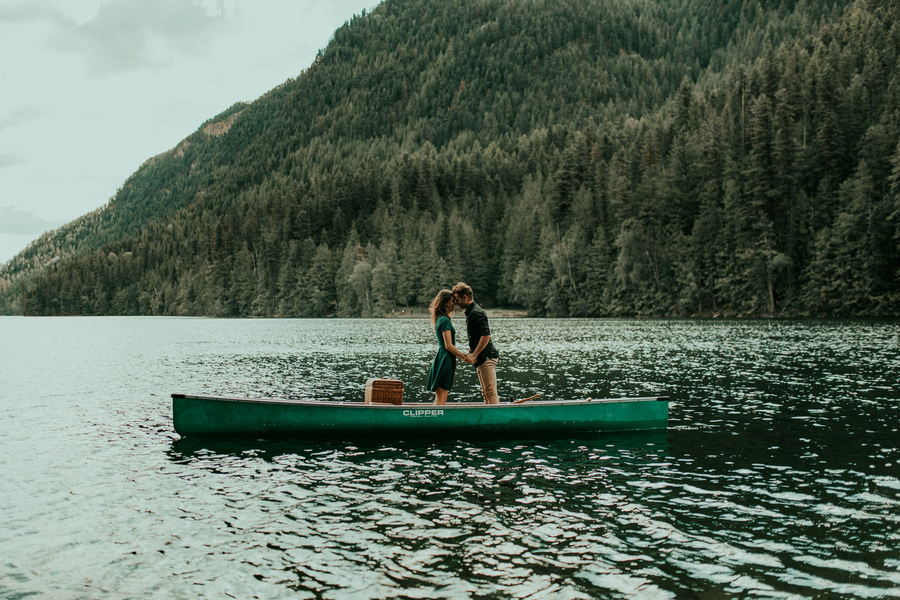 He told me we were going to a super nice restaurant for lunch and also stop at a cool spot along the way. So, we each got dressed up, luckily I had even done my nails the night before! He drove to Echo Lake in BC, Canada. He found the lookout he had prepared everything in and he led me down a little path through the trees down to the water. There he had the sweetest canoe that was beautiful and green like the lake, an old trunk and picnic basket nestled perfectly in the canoe floor. I knew at that moment what was going on and couldn't stop smiling! He helped me in and we floated out to the water, as we were floating he pulled out a note he had ready to read to me, and then said he had one last question he has to ask me, "will you marry me?"….Soaking in the moment I said "of course I will, yes!"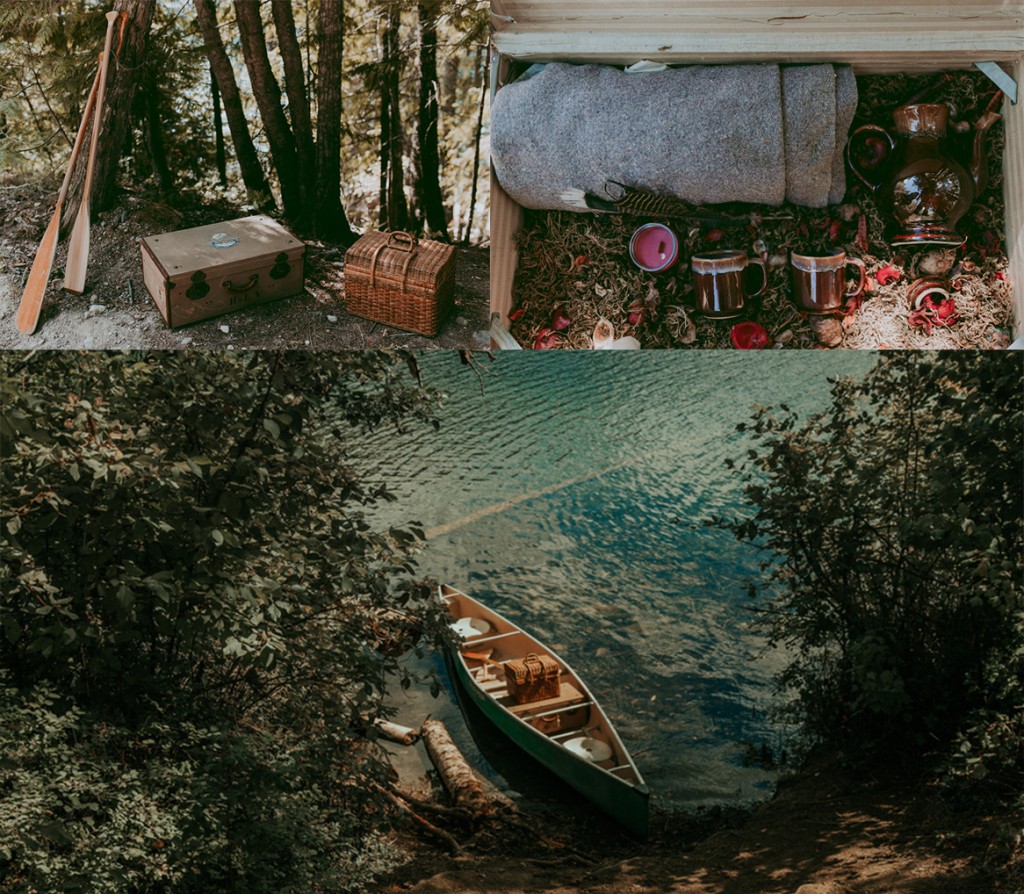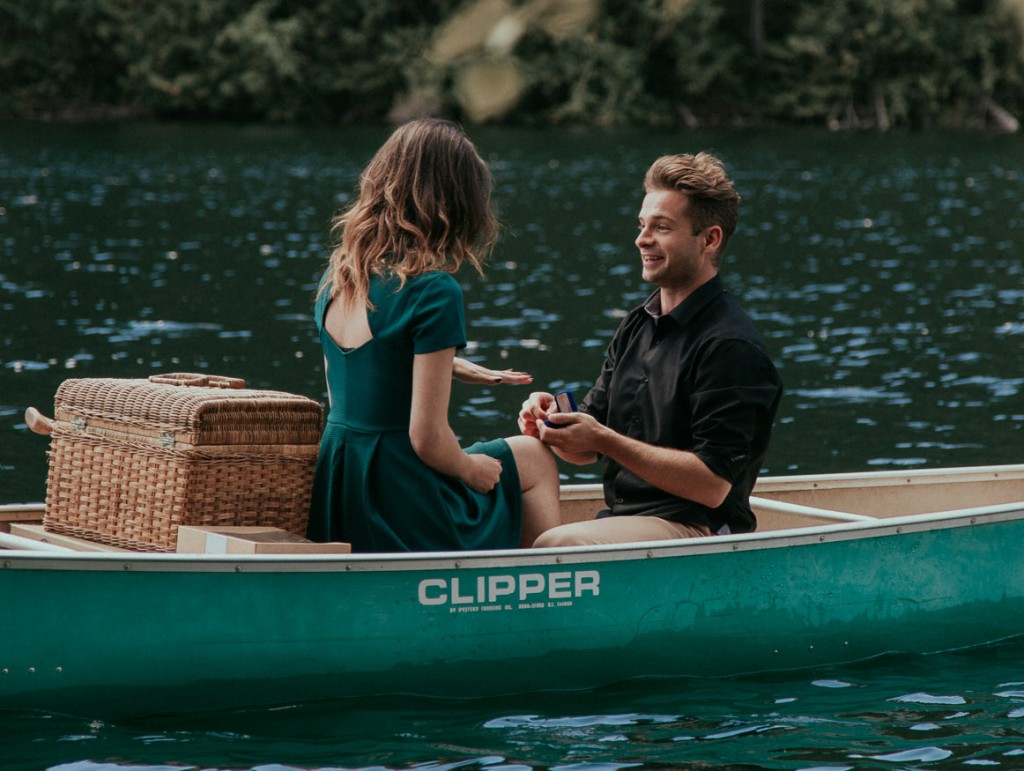 The Engagement Ring
I ventured out with my friend Jess in Australia, hoping and praying to find my perfect ring that day! I wanted something different than the regular silver wedding rings. I love nature, I love the forrest, and I love vintage things. So in my search, I wanted something that reflected those things the most, and simplicity. The very first store I walked into, Michael Hill, it caught my eye, and once I tried it on, that was it! We ventured to all the other stores we could find just to make sure but nothing compared to the very first one, so that was my choice!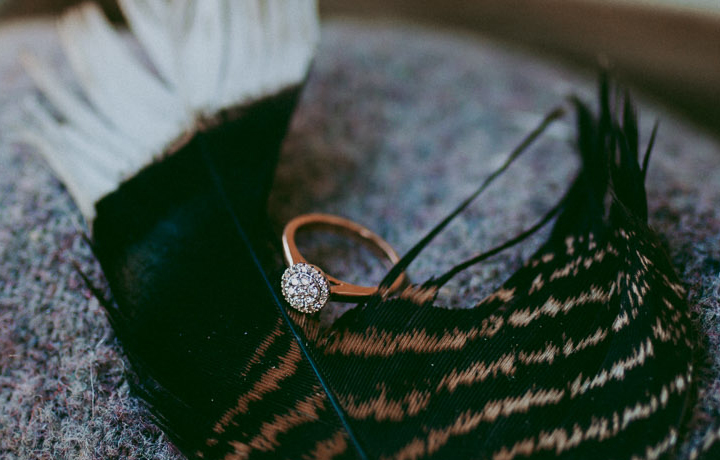 Photo Credit: Tailored Fit Photography