I'm resisting the urge to go ahead and hang my holiday decorations… and I'm not talking about Thanksgiving. Something about this year has me itching to hang stockings and wreaths already. While the time hasn't come yet, it's coming soon– and you want to be prepared. Here are three crafty ideas on how to impress your gal with your skills and get that "yes" you're waiting for when you propose!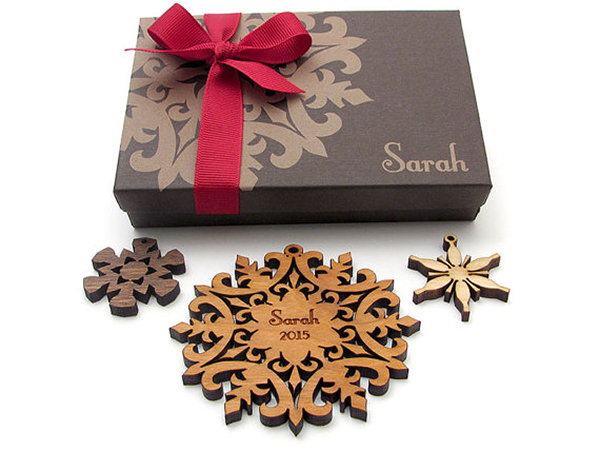 1. Snowflakes. You're never too old for paper or coffee filter snowflakes. Set aside some time to make unique designs for her and either cut or write your proposal on the flakes. Hang them up in her room, at her work– whatever you fancy– and have her walk into her own winter wonderland with you waiting on one knee.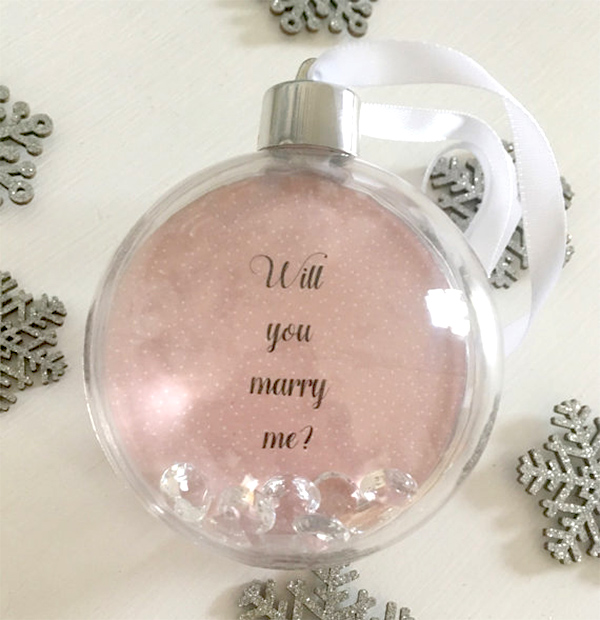 2. Ornament. You can go to any craft store (or sometimes even Walmart or Target) and buy glass ball ornaments that you can decorate or fill with what you please. Use some paint or a sharpie and write the date on the ornament along with, "When she said yes!" She'll see the ornament and turn around to find you on one knee. Talk about a double-whammy of keepsakes!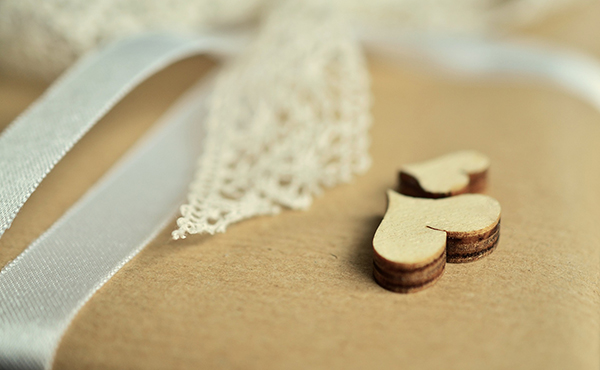 3. Wrap it up. Put that ring box in a box inside another box and go as large as you like. Wrap each box with something meaningful. Whether it's a combination of movie ticket stubs, wrapping paper with something significant on it, newspaper that has something to do with your first date or a special occasion– make each box represent a part of your relationship. When she gets to the ring box, make sure it has a seasonal bow or something to it!
Emily
Picture here from Etsy:
Snowflake by NestledPineWoodworks
Marry Me Ornament by Petalsandpastures