Love dressing up? Why not propose in your favorite cosplay costume? Here is a wonderful Star Wars themed proposal for your thoughts.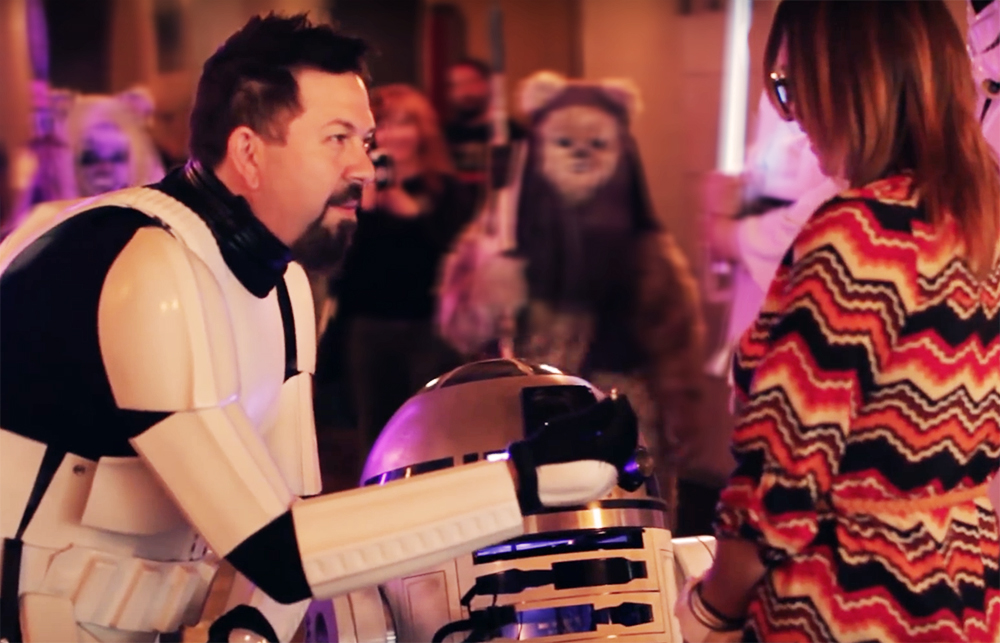 At the Hollywood Roosevelt Hotel, a young lady find herself surrounded by Star Wars characters. Unsure of where this is going, she is looking around for answers. But it's a question that pops up.
One of the clone troppers takes off his helmet, and she seems to know right away what's coming next. She starts tearing up, and she's all ready to say "yes" by the time he's on his knee.
See more Star Wars proposal ideas >>