How did you meet?
We met at work. The funny thing is that at first we didn't like each other, but after working together on some projects things between us changed.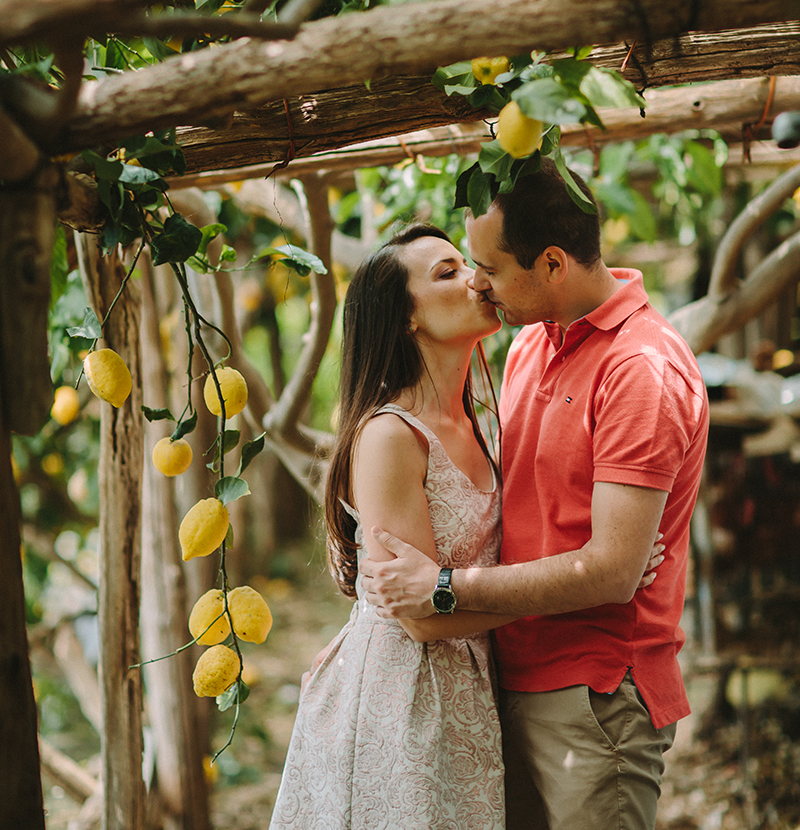 Ionut, how did you propose?
In March I decided the time had come, and after a few weeks of research, I bought the ring and hid it "in plain sight", in our room, in a laptop bag sitting less than one meter from Irina. We had already planned a trip in Tuscany by the end of May, in our favorite traveling country, Italy. The final act took place in San Gimignano, but this was not planned ahead – I just kept the ring with me until I felt the time was right.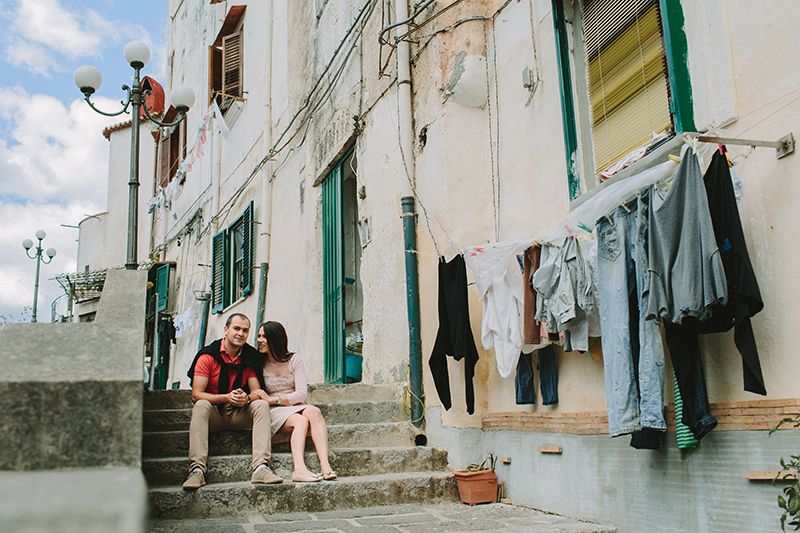 One day during our visit in Tuscany, we planned a road-trip to see the famous vineyards and beautiful landscape of the county. I knew it was my best chance to find "the perfect spot", so I hid the ring inside my jacket and went for the road. It had been quite a long day, as we stopped several times and I was asking myself: "Now?". Finally we got the right place and the rest is a blur, as the time had stopped and then Irina had the ring on her finger and a lady near us was smiling and offered to take a photo for us.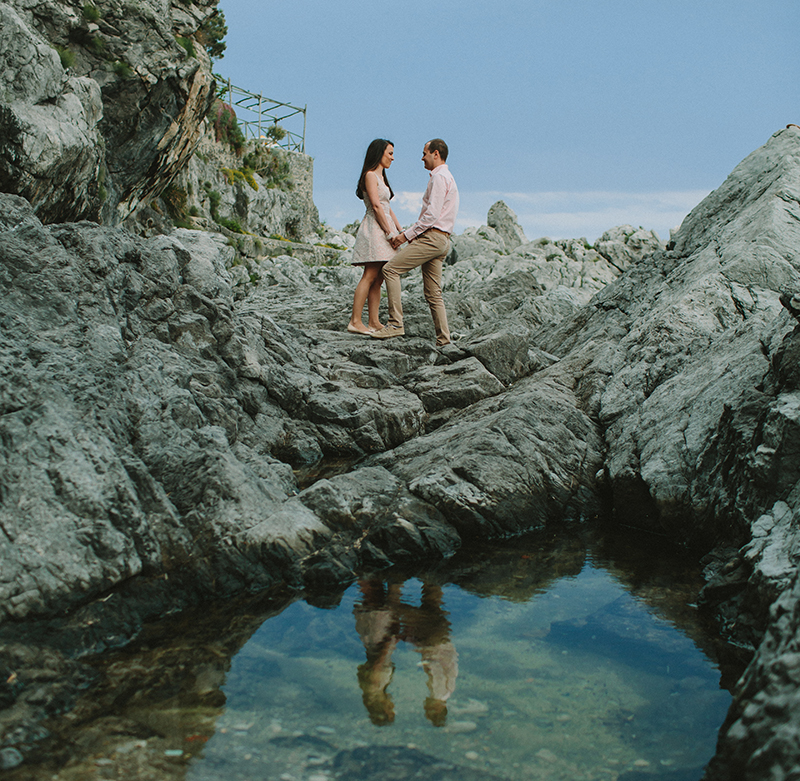 Irina, can you tell us more about the proposal?
I do remember everything. We were on top of one of the San Gimignano's towers. I was admiring the beautiful view over the city, when Ionut asked me to turn around; when I did, he was on his knees, with the ring in his hands, asking me if I want to marry him. And of course I said "Yes". Then we hugged, took a lot of pictures, got down and celebrated with two glasses of champagne.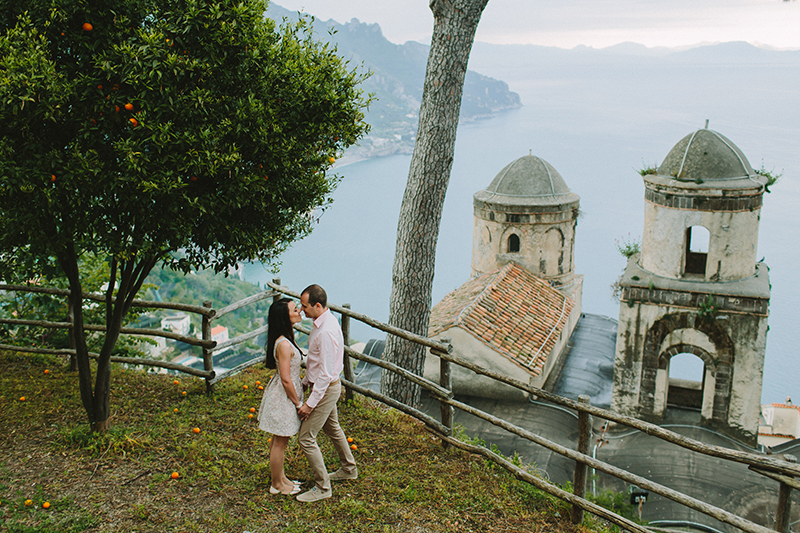 The Engagement Ring
Ionut: I spent a few weeks researching online, and then finally got to the shop, without having a particular model in mind. Then I choose the one I liked, feeling that it must fit also Irina's preferences….after all, she liked me, didn't she?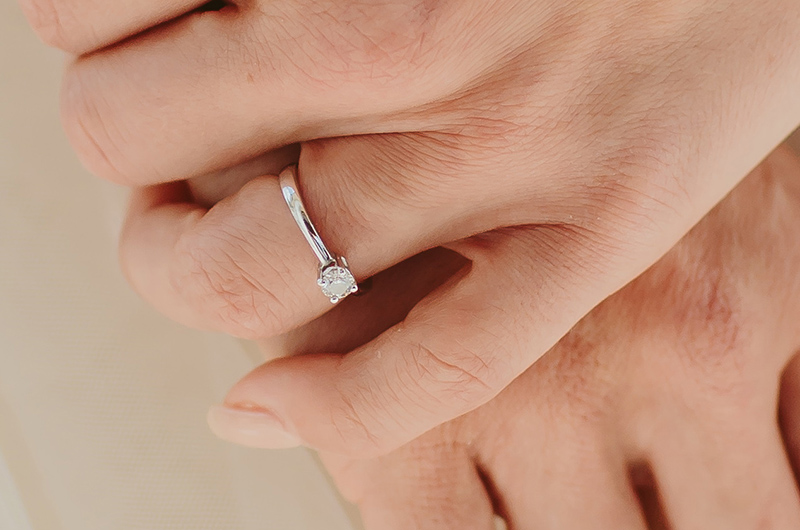 Irina : Yes, it was exactly the engagement ring I was dreaming about: a delicate ring with a single diamond in the middle.
The Photographer
Dragos & Laura from Be Light Photography  @dragosludusan
"One of our favorite moments was when we found the perfect lemon garden, asked the owner if we can go in and have a few pictures and he was really nice, he let us stay there as long as we wanted and gave us lemons as a gift at the end. He didn't know English and we didn't know Italian, but I think kindness was a better language."