What's more exciting than jumping from a plane? Getting proposed to at landing! What an epic skydiving proposal!
Jason decided to take her love on an amazing adventure. Kim looks so happy on the video, her face full of joy even before she realizes he's about to propose.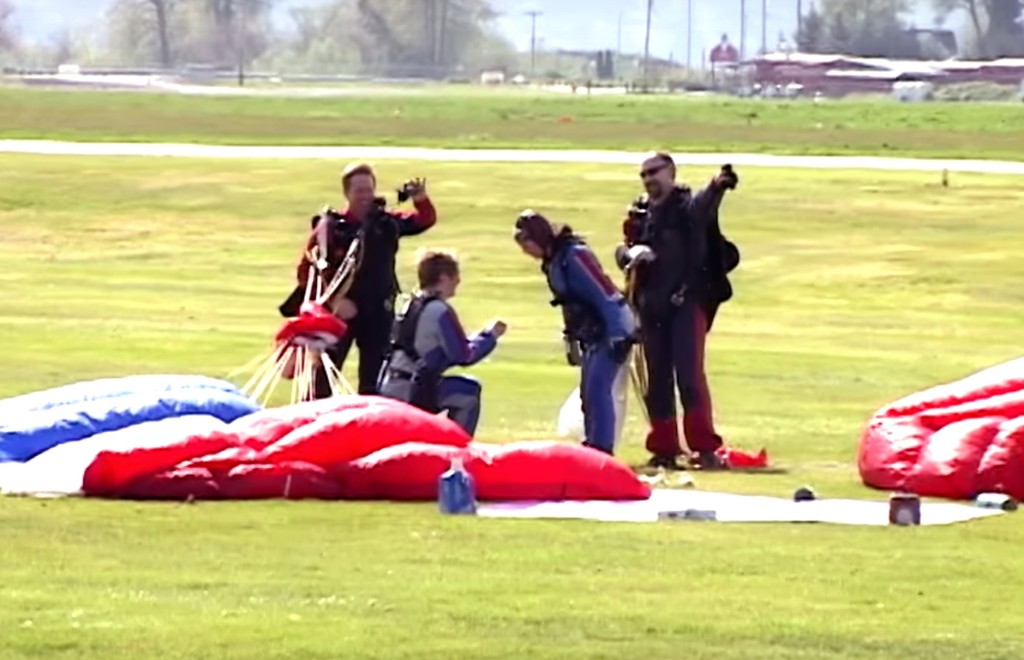 Jason posted a little note about their story, where he mentions: "She means everything to me. I knew for sure that I wanted to marry her within our first year together, and I knew exactly how I wanted to ask her to be mine. So, for her birthday last year, I got her indoor skydiving tickets. Then, for Christmas this year, I got her outdoor skydiving tickets."
Watch the video and don't forget to smile.