Holly & Cory
How They Met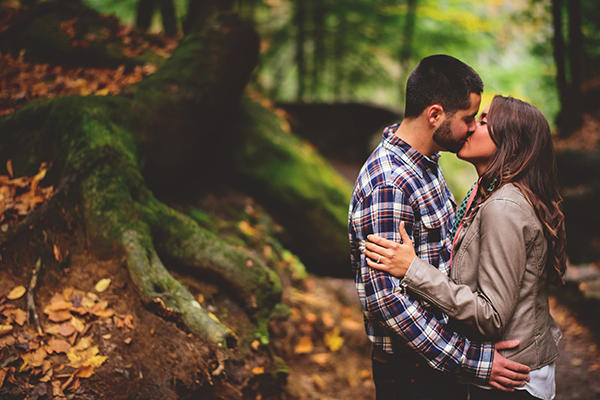 Cory and I met in high school. Cory was a senior and I was a freshman.  Cory asked me out on a date and of course my dad wouldn't let me go. After weeks of begging my dad, he agreed only if my best friend Elise was to go with us.  We ended up dating for 3 years (Cory became the son my dad never had). After dating for three years we both were in different places in our lives so we decided to break up and go our separate ways. Eight years later we went out on a lunch date and got engaged 5 months later.
 The Proposal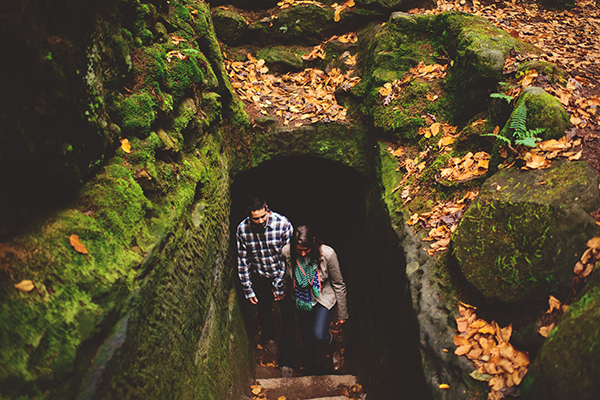 It was Holly's dream to be proposed to on the beach, so when we decided to go to the beach for our family vacation, I knew that's when I would propose. The morning of the proposal, I was extremely nervous. I woke her up at 6AM with her favorite Starbucks coffee, and then asked her if she wanted to go for a walk on the beach and look for shells and sharks teeth. She was a little grumpy when I first got her up so early, but the coffee perked her right up! Once we got down to the beach we sat our things down then started walking. I was so worried that she was going to notice the ring box in my swimming trunks but thankfully she didn't.  After about 5 minutes of walking down the beach I couldn't wait any longer so I decided to ask! We were both so excited that we forgot everything we had said to each other, but I do remember her saying yes!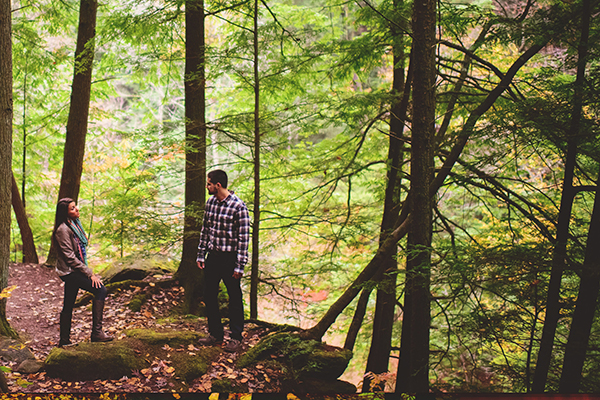 The Engagement Session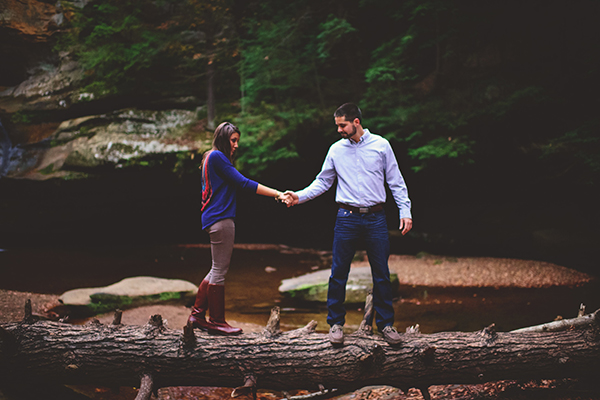 We both love to hike and to be outdoors. We love going to the Hocking Hills to camp and hike and knew that it was beautiful there in the fall, so once we started thinking about our engagement pictures we knew we wanted to get them done there.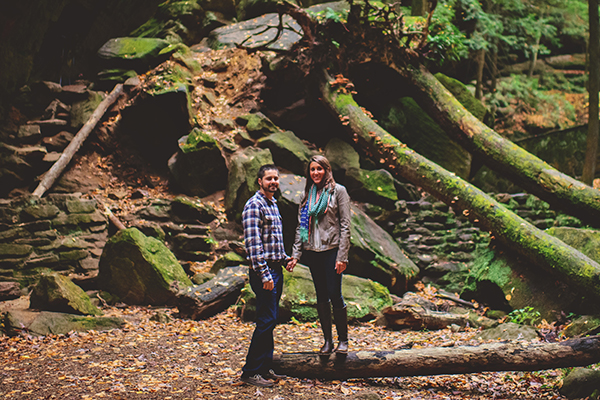 The Engagement Ring
The engagement ring is platinum with a cushion cut stone and diamonds around the band. I could never decide on if I liked square or round cut and cushion cut is a little of both, so when I saw this ring I thought it was perfect! We looked at it a couple times at the store, but I never actually thought he would get it for me. It is from Tiffany's!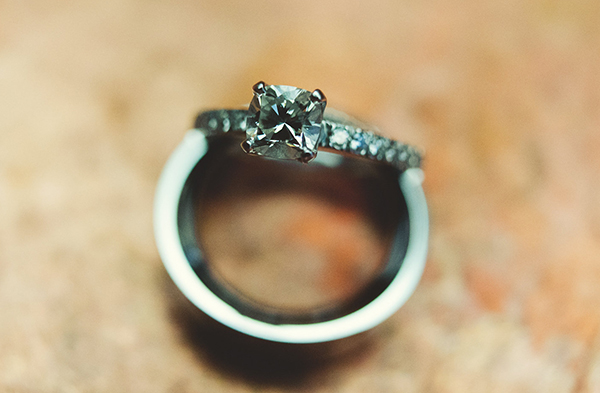 The Photographer
"My favorite part when shooting this engagement session was seeing how Holly and Cory treated each other. Cory was constantly helping her along the way, and that's a huge sign, going in to marriage."