Alyssa & Kevin
How They Met
Kevin and I met through a mutual friend. He came over to swim and was so shy that he only said four words to me! I remember thinking that it would be my luck to end up with him. It was!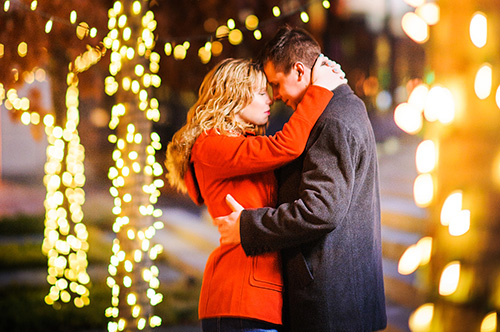 The Proposal
I knew Kevin was going to propose but I didn't know exactly when. He picked out a ring (I didn't give him any input and he still picked the perfect one!) and told me it was getting ordered. He met me at my work, and when we left at the end of the day, we walked over to his car and he pulled the ring out! I don't think I ever said yes – just smiled and kissed him. He wanted to ask me when it was just us to be special, but he knows how important family is to me so he asked when my entire family was in town! There wasn't anything foofy about it – which made it even better.
The Engagement Session
Our wonderful photographers helped us pick our locations around Saint Louis. Being in such a wonderful city, we had a ton of options!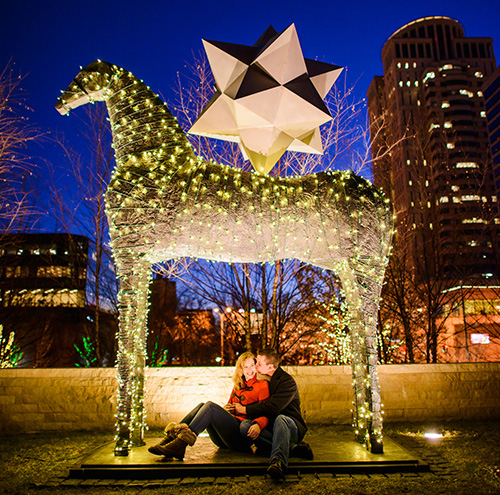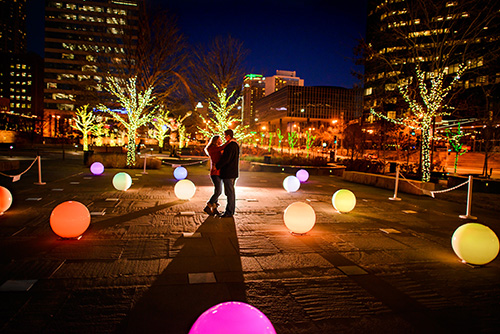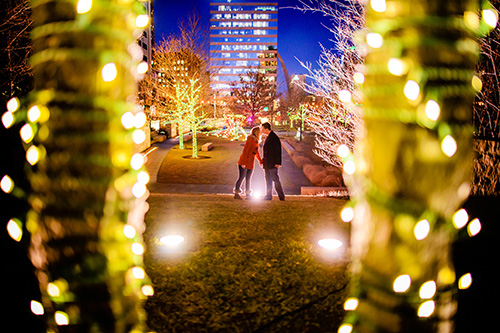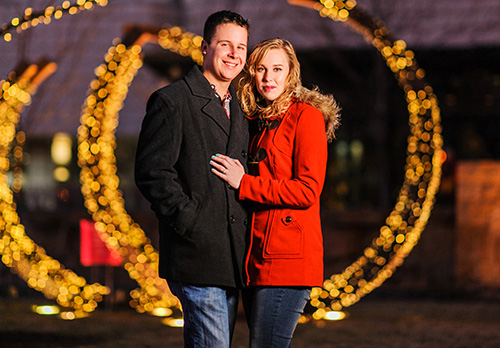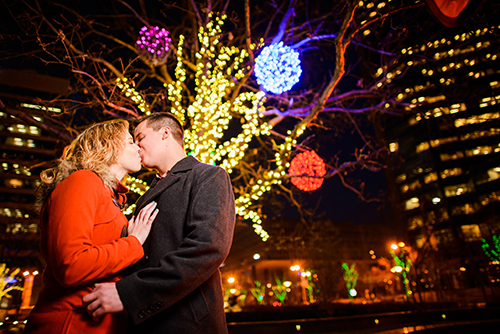 The Engagement Ring
The only input I was allowed to give on my ring was the shape of the diamond – no rounds, please. He got an antique style ring with a cushion cut diamond surrounded by smaller diamonds. It was absolutely perfect – the right amount of vintage flair with a bit of shine. My family enjoyed giggling about how "he went to Jared!"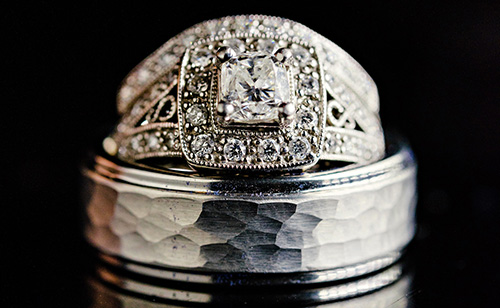 Photography by Kelly Pratt Photography