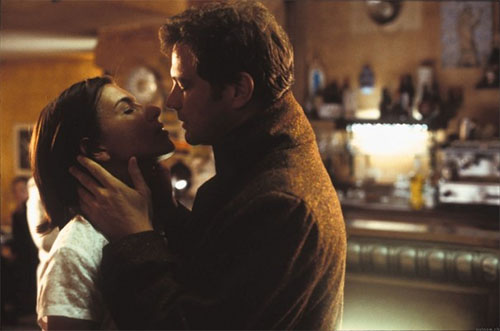 We all dream that our Mr. Perfect man will do something extraordinary for our proposal. Maybe he'll do a big flash mob or invite all of our friends and families to a bar for a champagne toast. Maybe he'll even learn to dance so that he can surprise us by doing something he hates just to make us smile on that very important day. We think of Colin Firth and Lucia Moniz in Love Actually – who don't even speak the same language but fall in love anyway. In the dramatic, will-he-propose-already clip in the movie, he finally finds her and proposes to her in her native language, only to learn she has started to learn English for him, too. (Cue the tears!)
Though like most movies, this scenario is quite unlikely, what is likely is that regardless if the gesture is big or small, the man you marry will be willing to go the extra mile for you. Even more so – he'll be excited to learn things from you because you add something interesting and new to his life. The best of couples, after all, aren't completely alike, but bring shining, unique qualities to the relationship that inspire and encourage each other to branch out. While you might not actually be into football, you're willing to educate yourself so you can understand his lingo. He might not actually enjoy French cooking – but he is willing to try it (and indulge in the drunken sex that follows cooking with several bottles of wine).
When you think of your engagement to come and all of your dreams for it, keep in mind that your biggest dream already came true: you found him. After all of those bad dates and those days (okay, let's be honest: years!) you were convinced you wouldn't find your perfect mate – you did. And even if he doesn't plan the most perfect proposal or learn another language to ask you to marry him, remember the small acts of kindness he does every single day to make you happy. After all – those are the things that last into the marriage, anyway.
By Aurora Brown