Tabitha & Dale
The Proposal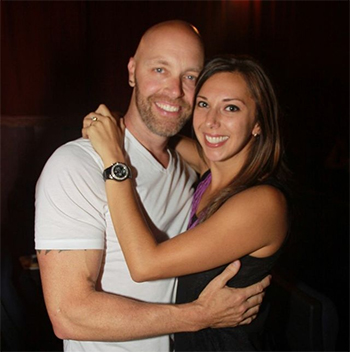 Dale decided to propose in a movie theater surrounded by friends and family. "It seemed like the best way to get 250 people secretly somewhere in one dark place." says Dale. Tabitha thought they were going to a top secret local premiere, but little did she know what was to come!
Dale worked on a special movie trailer for months with the help of friends and family. The video is a beautiful testimony of love toward this wonderful couple and their daughter Harlee.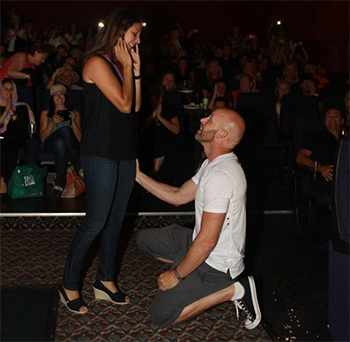 They are both really exited about the wedding. For that, they will be waiting for… the snow! "During the winter months, says Tabitha, my fiancée chases the snow from Oregon, Washigton, Wyoming and even up to Canada to get as many months in snowmobiling as possible. So, since we planned on eloping and having a small ceremony with the three of us, the snow seemed like the perfect place! We're shooting for early December depending on weather and my brother will officiate our marriage since he's ordained. Pinterest and I just became the best of friends so the details are coming together!"
The Video
The Engagement Ring
The ring was purchased at Shane Co.  "It's breathtaking, and looks like a disco ball on my size 4 finger." says Tabitha.