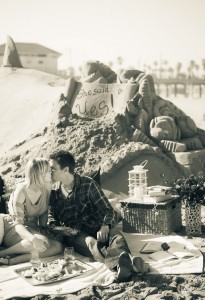 After two years of dating, Tim Jeanson was ready to ask Jessica Siberay to be his wife at the same location they shared their first date. Jessica, being an avid surfer, showed up for what she thought was a follow-up casting call for a tribute to Huntington Beach, the surf capital. A few days prior, Jessica and Tim came down to be the Sand Masters, surfing "models" for the sculpture. Little did she know the awesome sand sculpture was actually all for her.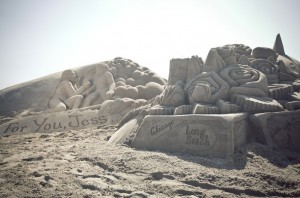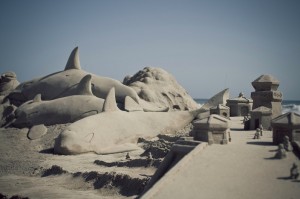 Behind the scenes, The Yes Girls worked with Tim to create his proposal idea and design. The proposal idea was to create a gigantic barreling sand wave with memories from their relationship scattered throughout. He loved the idea of two separate waves merging into one wave, their wave of life! He incorporated her lifelong dream of working withOrcas, roses from their first date, and suitcases labeled with every destination they have traveled to together into the concept.
As the couple began to admire the sculpture, Jessica, slowly but surely caught on that this was in fact not a tribute to the city but to her. As Jessica rounded the corner, she came face to face with a life-size sand sculpture of Tim and herself on a surfboard. Tim's sand duplicate was on one knee in the "proposal pose" presenting an engagement ring! Tim walked right to the sculpture and mimicked its pose as he asked Jessica, "Will you marry me?" You can imagine the size of crowd a magnificent sand sculpture draws forth, especially for a marriage proposal. Strangers waited for hours to witness this proposal and wildly cheered once she said yes. Amongst those strangers were two of her best friends waiting to congratulate Jessica.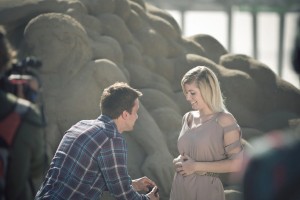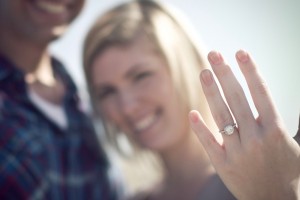 Thinking the proposal couldn't possibly get any sweeter, another surprise was awaiting their company. In front of "She Said Yes" carved in the sand sculpture, was a romantic picnic adorned with blankets, pillows, her favorite romance novels, favorite flowers, favorite wine, and the exact meal they shared on their first date!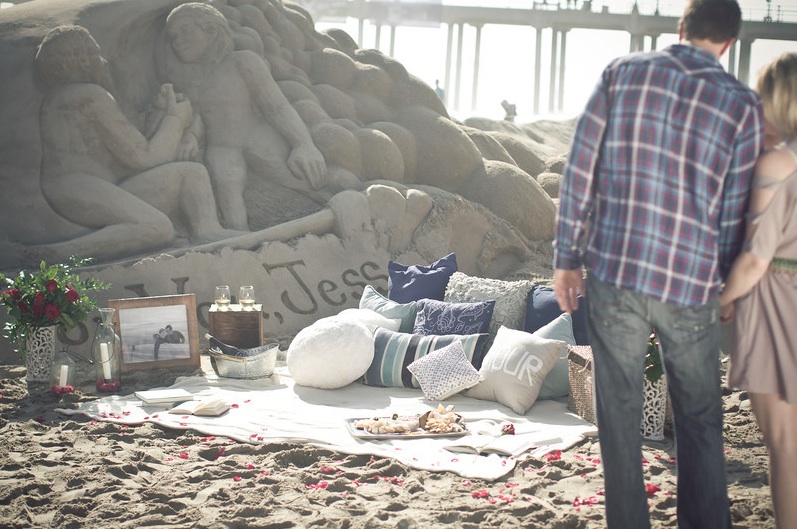 The Yes Girls Events is a team of female wedding and the original proposal planners. They love ALL things involving marriage proposals, weddings and romance and are helping men every day prepare the most fantastic proposals.