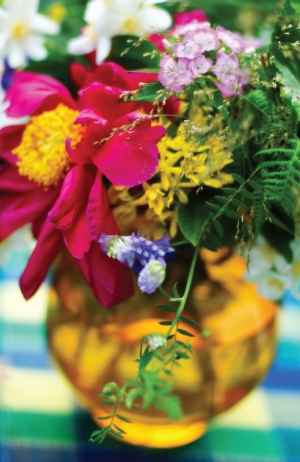 Whether at home, at a restaurant or in a hotel ballroom, this style of engagement party is generally a formal dress-up affair with a great catered meal and a fairly large guest list. Faith often comes into the event with a blessing before dinner, and favors are elegant and expensive—think silver serving spoons, marble coasters and leather photo flip books.
"It's very much a mini-wedding," wedding expert and author Sharon Naylor.
But while a traditional engagement party always includes certain specific elements, there's nothing typical about this type of affair. Bride and groom easily can personalize their party with distinctive décor, exceptional entertainment and matchless menu options. Before you start planning, consider choosing a theme based on a favorite book or stylish period in history, like the 1920s or 1940s. Think about hiring a professional wedding coordinator to help out, too.
"Now we're seeing more wedding coordinators hired to transform a room into a new design," Naylor said. "It may include great table linens and chair covers, dramatic floral centerpieces at each table and lighting effects. Decorations have come a long way from the crepe-paper-and-balloons motif that we've seen in past decades."
When planning your meal, remember most of your guests likely will be family. Gathering to celebrate is nothing new to this crowd, so make sure your special event features different dining options.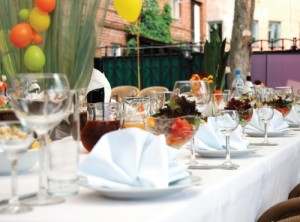 Naylor recommends checking in with relatives before finalizing the menu:What was served at the most recent family events? Lots of lemon chicken and the usual sausage and peppers? Opt for something completely out of the ordinary, like French fare. You also could make your timing unique; if most family affairs are dinners that take place in the evening, you could host a brunch or a high tea instead.
Add in some exceptional entertainment, and your traditional engagement party is sure to stand out as a special event. If you want to do it yourself, create your own iPod or MP3 playlist for the day. Or you could hire a harpist, pianist or jazz band—or mix it up a bit.
"For the dinner portion of the evening, you can have a jazz singer with the pianist who can sing old standards," Sasha Souza, a California-based event planner, said. "A strolling violinist could also work the room."
-Heather E. Schwartz