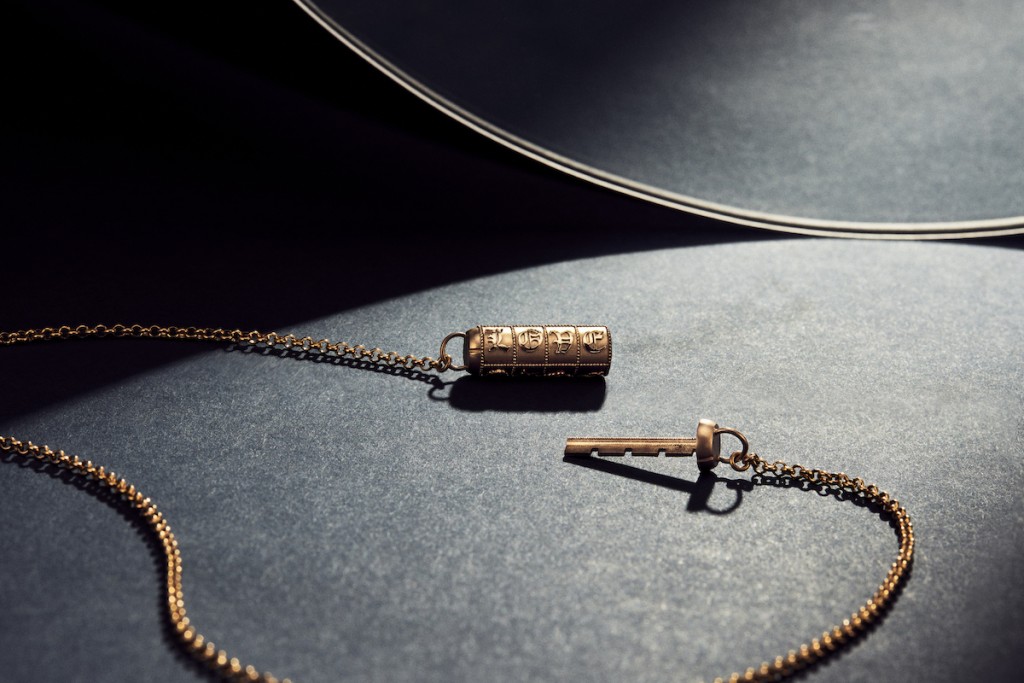 Photography Alain Simic
Secrets have been hidden in jewelry since the dawn of time. This type of jewelry was very popular during the Victorian Era. Personalized engravings on rings, watches and lockets with hidden mementos are still popular today. These 5 designers have created romantic jewelry pieces that can hide secret codes between lovers in plain sight.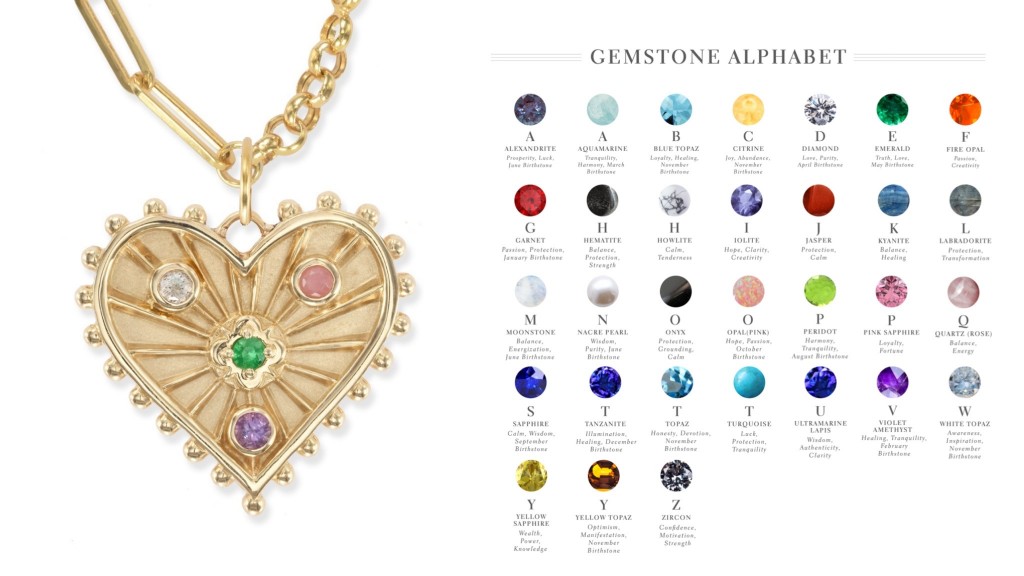 Designer Elizabeth Gibson has always had a passion for acrostic jewelry, pieces that are using the first letter of each gemstones to convey a secret message between lovers. As a romantic, she thought the concept of secret jewelry love notes needed a modern day jewelry revival and recently launched Scribe Jewelry. Whether you decide to spell a message or a name, her radiant heart pendant is a great Valentine's Day gift.
---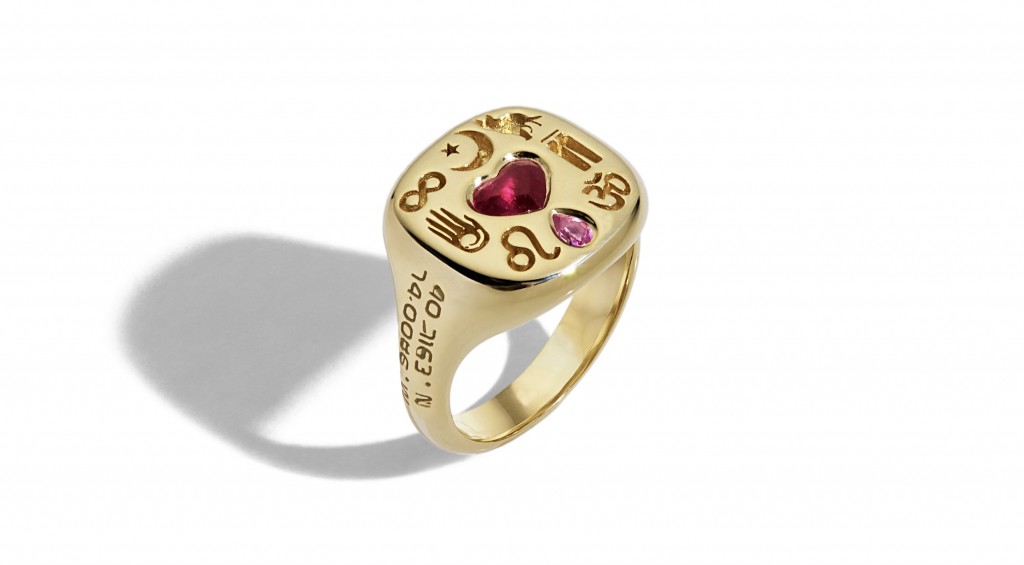 Love like an Egyptian!  Sarah Ysabel Dyne Narici's LOVERGLYPHS signet rings combine symbols rooted in antiquity and ancient cultures, along with gemstones to convey the ultimate form of self-expression, a private celebration of life, love and meaning. The rings are beautiful, the journey to customize one for your love is priceless and so meaningful.
---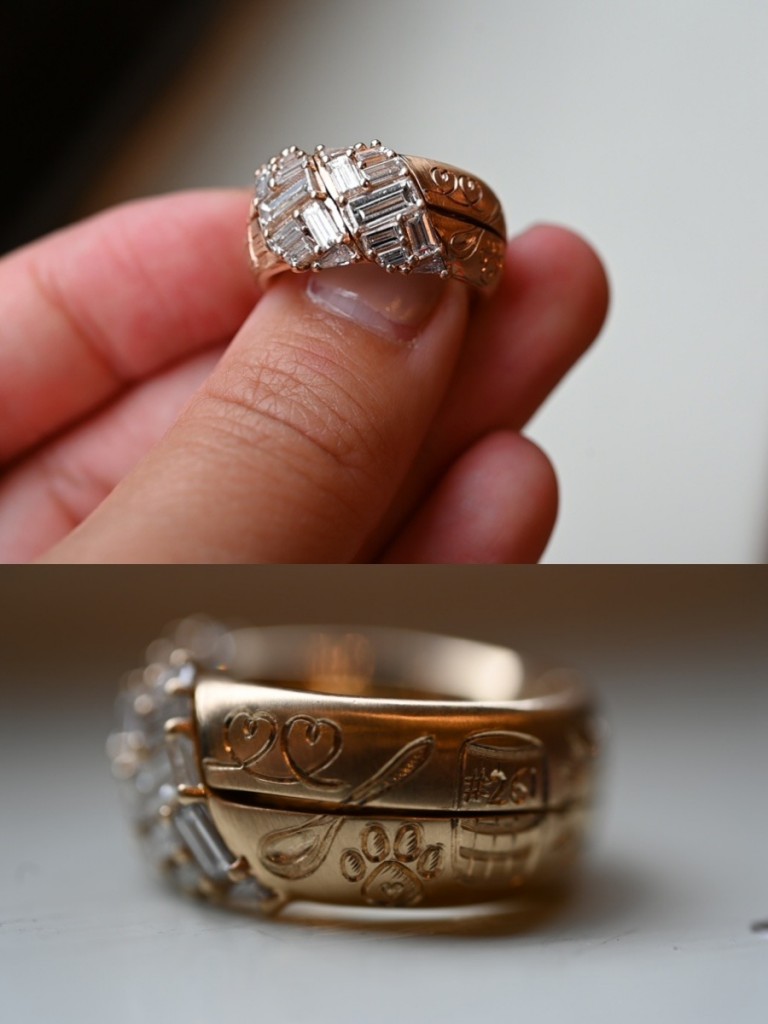 We have highlighted the Marla Aaron patented DiMe and DiMe Siempre rings in the past, we are big fans. Spoiler alert, they are made of two rings that open up to reveal a secret message. However, today, we wanted to highlight how the chubby DiMe ring can be hand-engraved with elements of your couple's story. The ring pictured above is an engagement ring that Marla and her team made for a special client who owns a whisky business and is a furry Mom. We will feature another of these amazing rings soon in our Romancing New York documentary.
---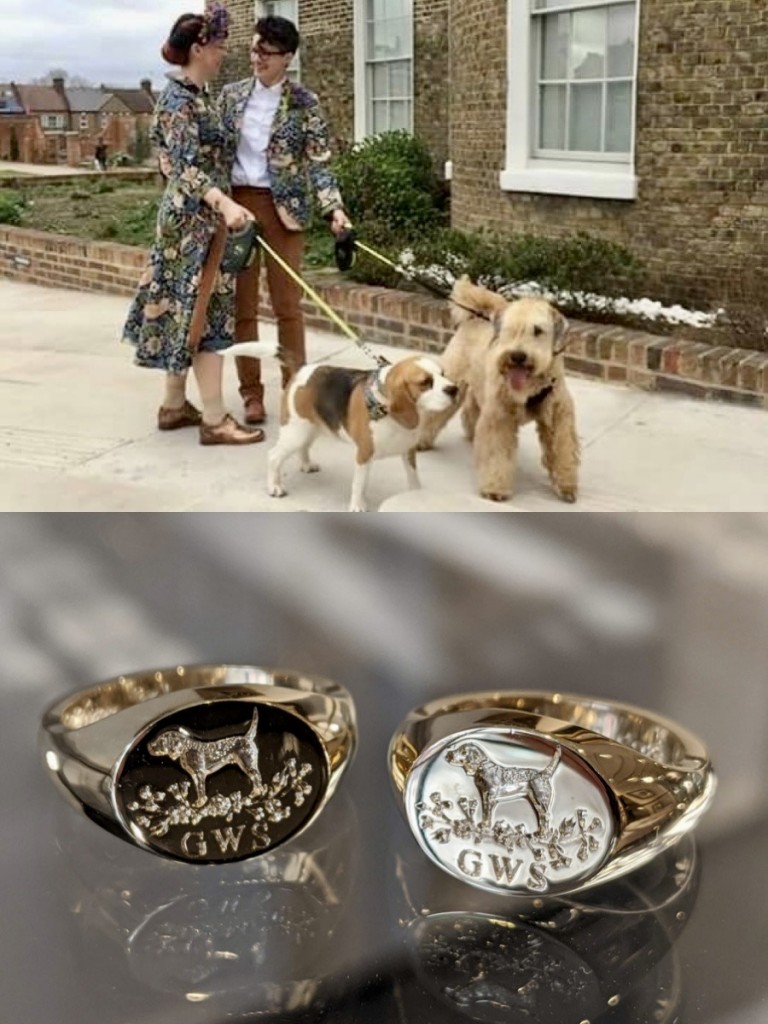 Working together with Rebus Signet Rings, Gail and Sophie designed a ring that featured their beloved first dog Mabel standing over a bed of flowers – representing where they both come from – and their combined initials. Inside the ring lies something so intimately meaningful and unique to the couple that we aren't at liberty to share.  "We can't tell you what it says but if there's an apocalypse, Soph and I will know where to meet!" We are so curious that we are almost wishing for the end of the world!
---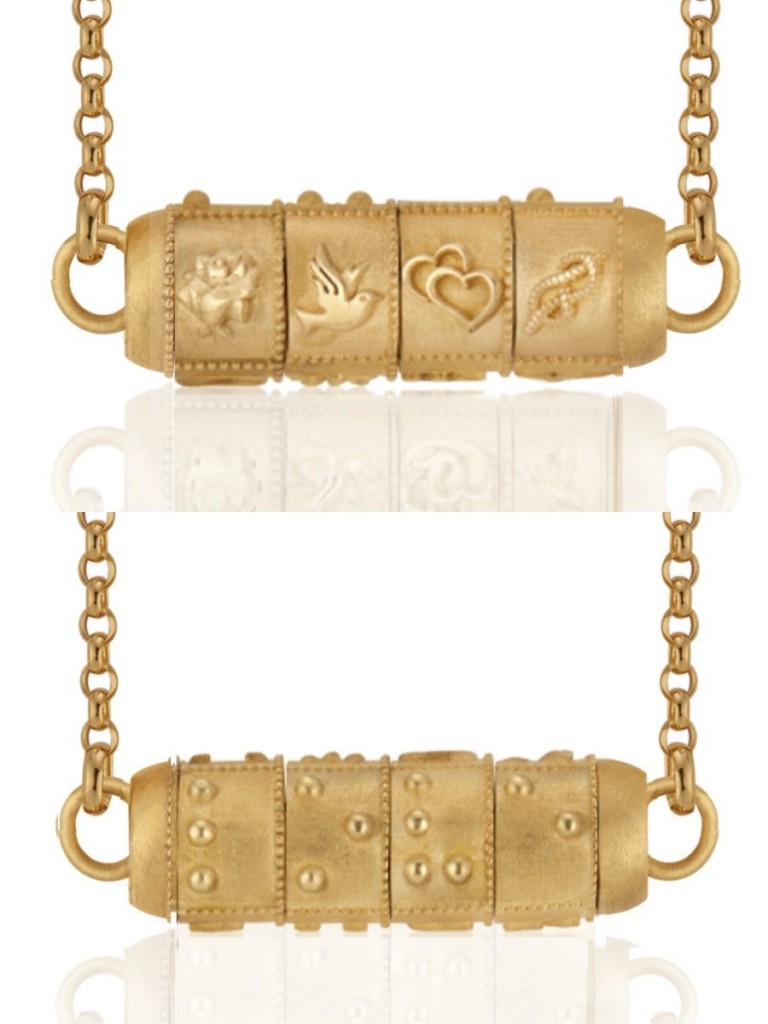 This LOVE lock, a three-sided combination lock by Heavenly Vices is sold as is, with LOVE written in braille, in an antique font (pictured in our intro) and with Victorian symbols – a rose, a dove, double hearts and a lovers' knot. Designer Samantha Jackson could personalize this lock with another romantic 4 letter word. Make sure to check out her Lovers Knot charm if you have a more modest budget for Valentine's Day. It can be customized with a birthstone.