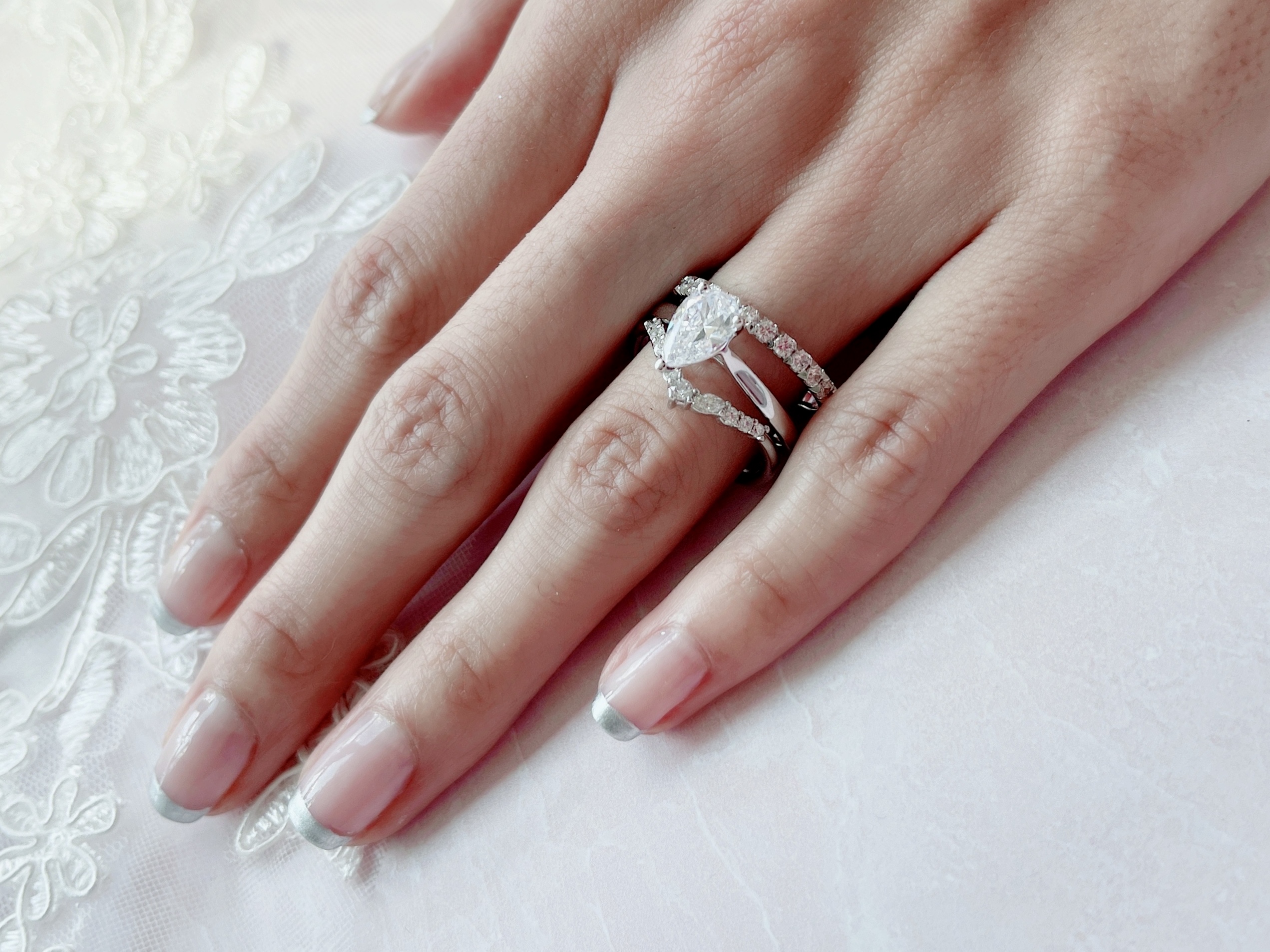 We love to focus on the engagement ring but wedding bands are a very important purchase too. We wanted to share 5 things to keep in mind when shopping for wedding rings for you and your partner.
Sponsored by Platinum Jewelry
Rings pictured above by Ever & Ever and below by Mark Patterson Jewelry
---


5 THINGS TO KNOW BEFORE BUYING YOUR WEDDING BANDS
Your finger size will change  It is better to start with a band that is not too snug. Your local jeweler can add platinum sizing beads if your ring becomes too loose. Adding metal to increase the size of a ring is a more complex process, but it can also be done by an experienced jeweler. Only precious metals like platinum can be resized, a lot of alternative metals (especially the ones used for men's rings) cannot.
You can mix and match Though engagement ring designers often offer matching wedding bands, you can mix different designs and brands. You could consider building a versatile wedding stack and start collecting bands to style your engagement ring differently ways. We recommend to always pick platinum for your main wedding band because of its durability.
You don't need to wait until closer to the wedding to pick your bands Once you get into wedding planning, you might end up with a very limited budget for your wedding bands. Keep in mind that the wedding itself is just a couple of days, you will both wear these rings forever. Consider buying bands while shopping for the engagement ring, or right after the proposal. The more time you have, the more you will be able to personalize each of your bands with elements of your couple's story.
People, especially men tend to lose their wedding bands Consider jewelry insurance and having 2 wedding bands: one of lesser value that can be worn while being active or traveling, and one in precious platinum.
Anniversary bands can be worn as engagement rings Engagement ring designs go beyond simple solitaires. Some include 2 main stones or even 3. People are also purchasing anniversary bands to wear as an engagement ring. Also called eternity bands, these rings include a band of precious metal set with a continuous line of identically cut diamonds meant to symbolise eternal love .
Round diamond styles are very popular but anniversary bands can also be set with fancy shaped diamonds. Platinum anniversary bands with emerald cut diamonds are breathtakingly beautiful as platinum's naturally white color is the perfect setting to enhance the beauty of diamonds. These rings are however very hard to resize. If you like the look, pick a half eternity band. The top will give the illusion of diamonds all over, the below metal part will allow you to size up your ring if needed.
Watch the video for some stunning platinum wedding set ideas
Giveaway Closed (subscribe to newsletter to receive upcoming giveaway alerts)
We had teaming up with Platinum Jewelry to give away one of these 2 platinum and diamond wedding bands (you get to chose which one). These classic and curved rings can be worn as a fashion band or as the perfect complement to your engagement ring.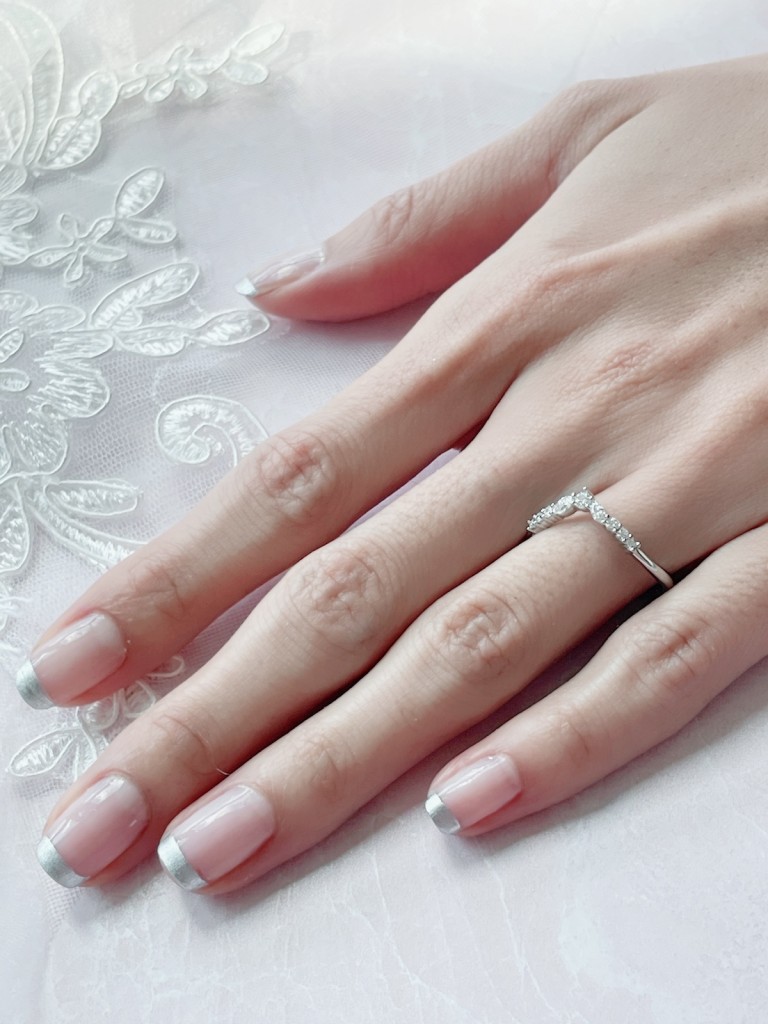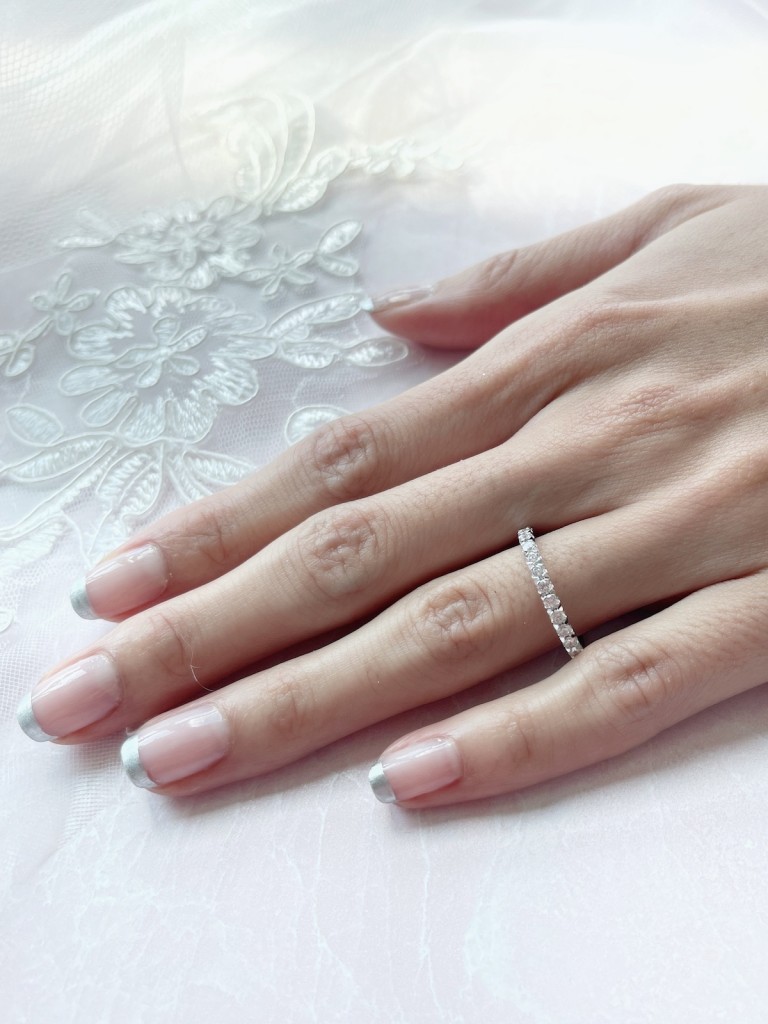 Giveaway Closed
You could enter the sweepstakes 2 ways. On

Instagram

, and by subscribing to our newsletters with the form below.
Subscribe to the Platinum Jewelry and the Engagement 101 newsletters
To increase your odds of winning upcoming giveaways  follow these 2 accounts on Instagram
+ tag 3 friends below the giveaway post in the Engagement 101 feed
This contest is open to US residents  18 years and older, void where prohibited by law. The winner will be selected randomly and win one of two wedding band styles (a classic or a contour band).  The rings are in platinum and  diamonds with a  retail value of approximately $1,800.00. The entry period starts October 17 2022 and will end November 4 2022 at 11.59 PM Pacific Time. Winner will be announced the following week. This contest is in no way sponsored, administered or associated with Instagram,Inc. No purchase necessary.
Sponsored by Platinum Jewelry