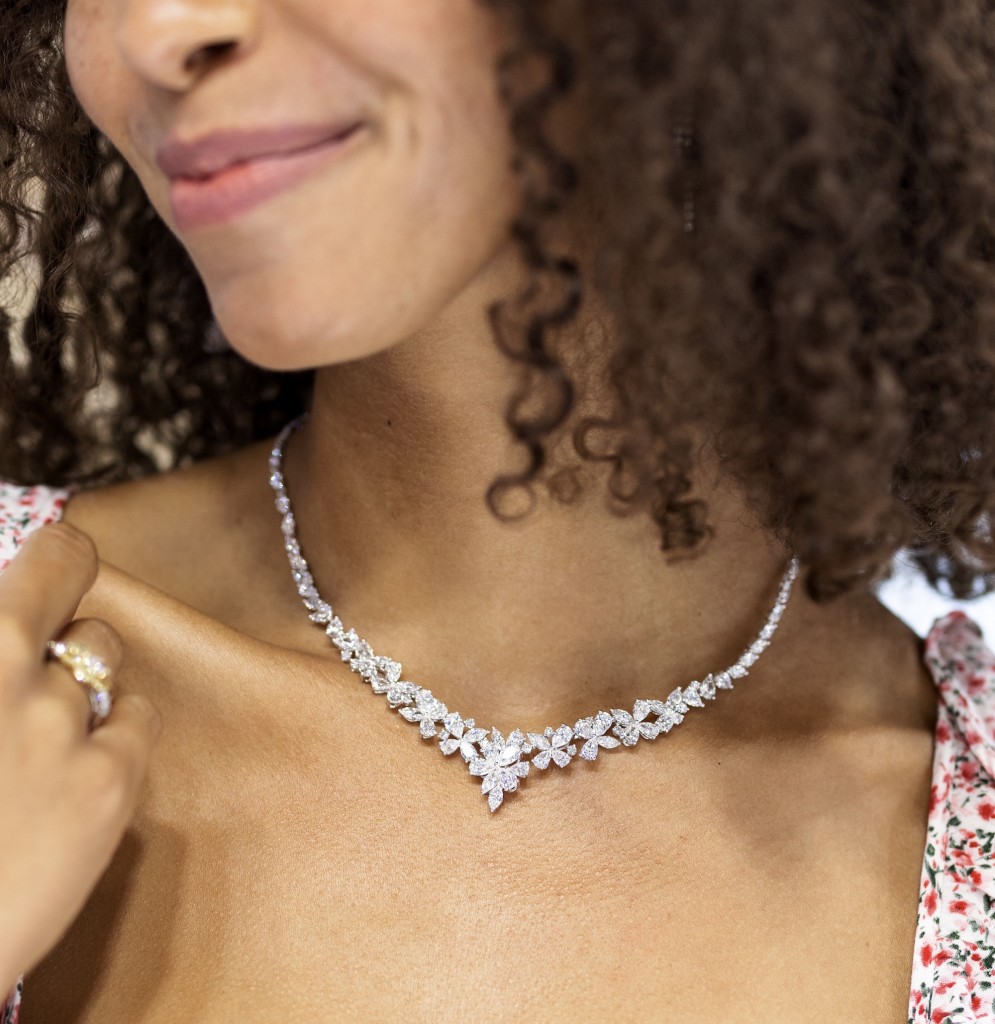 To celebrate JCK Las Vegas 30th Anniversary during Vegas Jewelry Week, we did something we have never done before! We shot and styled some beautiful wedding day looks. We usually focus on THAT finger so it was fun to play with our ears, necks and wrists for once!
We chose a pear-cut diamond suite at Rahaminov with a stunning moval engagement ring. At Parade Design, we were made speechless by a superb floral necklace (see it close on Tik Tok, it is also pictured in the opening picture of this article). It looks so good with cascading diamond earrings.
Gabriel & Co. introduced their Gabriel Limited collection during jewelry week, perfect for edgy and glamorous brides. Bold gold chains have made a come back in fashion jewelry. We love how Ancora Designs manages to include this trend in feminine and delicate jewelry sets.
Something blue, luxurious and sparkly caught our eyes at Omi Privé: a one-of-a-kind necklace with matching earrings featuring mesmerizing cornflower blue sapphires. We went for a pretty in pink theme at the Beverley K. booth and fell in love with their beautiful ombré bands. Lastly, when an artist based in New Mexico collaborates with another artist based in Massachusetts during Covid, they make magic together! Don't miss the last look in the video by Belle Brooke Design x Chris Ploof Designs.
Play the video to see all this exciting jewelry in motion!