I wasn't able to attend the Vegas jewelry show this year and I am so glad designers were able to send me some rings to review and  photograph. Noam Carver is based out of Canada, his best selling engagement rings include elevated solitaires and beautiful floral designs. The new pieces he sent me are very different, they are exquisite, mostly petite and remind me of snowflakes. It can get cold in Canada!
Here are a few of my favorites (videos to come on our social media handles) and some feed back from the designer himself Noam.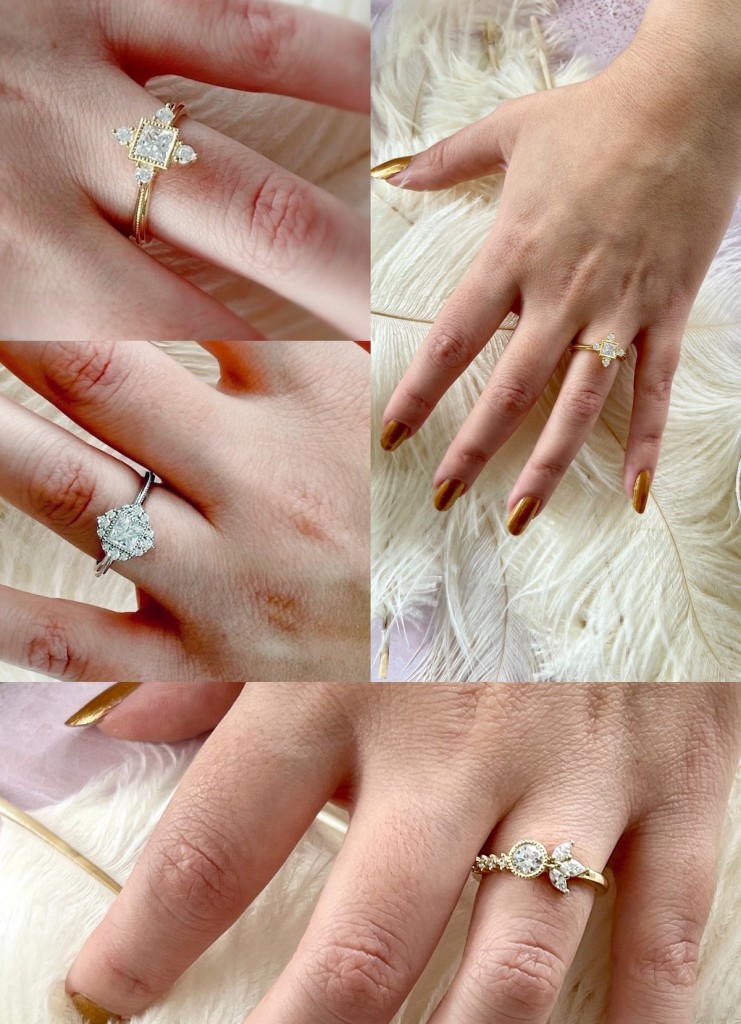 I am so excited by these new rings you sent me. They are so pretty and different from your usual design. Tell us about this brand new collection.
These new pieces are from the Wild Heart collection, these are not your classic settings, they are contemporary and sculptural. The settings feature center diamonds ranging in size from a quarter carat to three quarters and priced from $1,800 to about $4,500 for a setting depending on the center diamond size.
We are about to enter "Engagement Season". Why do you think there's such a boost in engagements during the holiday period?
Its just a great time to celebrate special special events. Families are gathered together, the daily grind comes to a halt and we are able to pause and adjust our focus to what is most important.
Are the holidays a cherished time of the year for you and why?
There is a surreal feeling at that time of year, it feels as if a lot of pressure is relieved. For me it's a time to reflect on the past and look forward to the year ahead.  Spend time with the family  and recharge.
We can't wait for the holiday season to kick off too! Thanksgiving is next week….