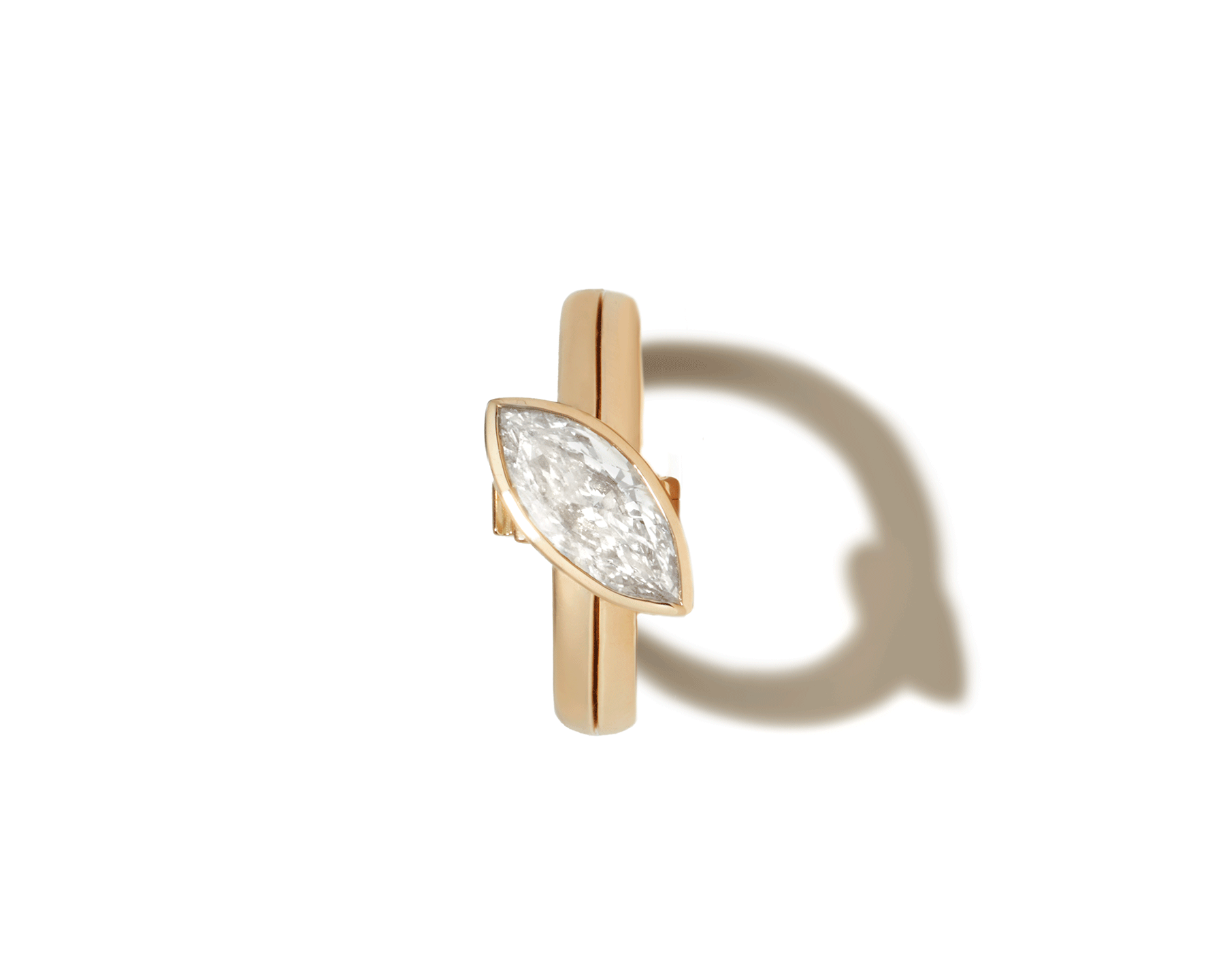 I was so excited to preview Marla Aaron's new DiMe Siempre collection. Those familiar with Marla's work have long known her customizable DiMe "secret message" ring, her take on the Renaissance Gimmel ring. Marla is introducing 6 brand new versions. The DiMe mechanism is still there but, fresh design elements and unique gemstones elevate the concept and the look. These unconventional commitment/engagement rings open new creative windows to what could be possible in the future for other bespoke projects. I have 2 favorites but they are all beautiful. David, Marla's husband, was most certainly one of the muses that inspired this new collection so, to celebrate the launch, I asked Marla to play with us a quick Newlywed type game. David and Marla have been married for 16 years BUT they most certainly still have that newlywed energy!!!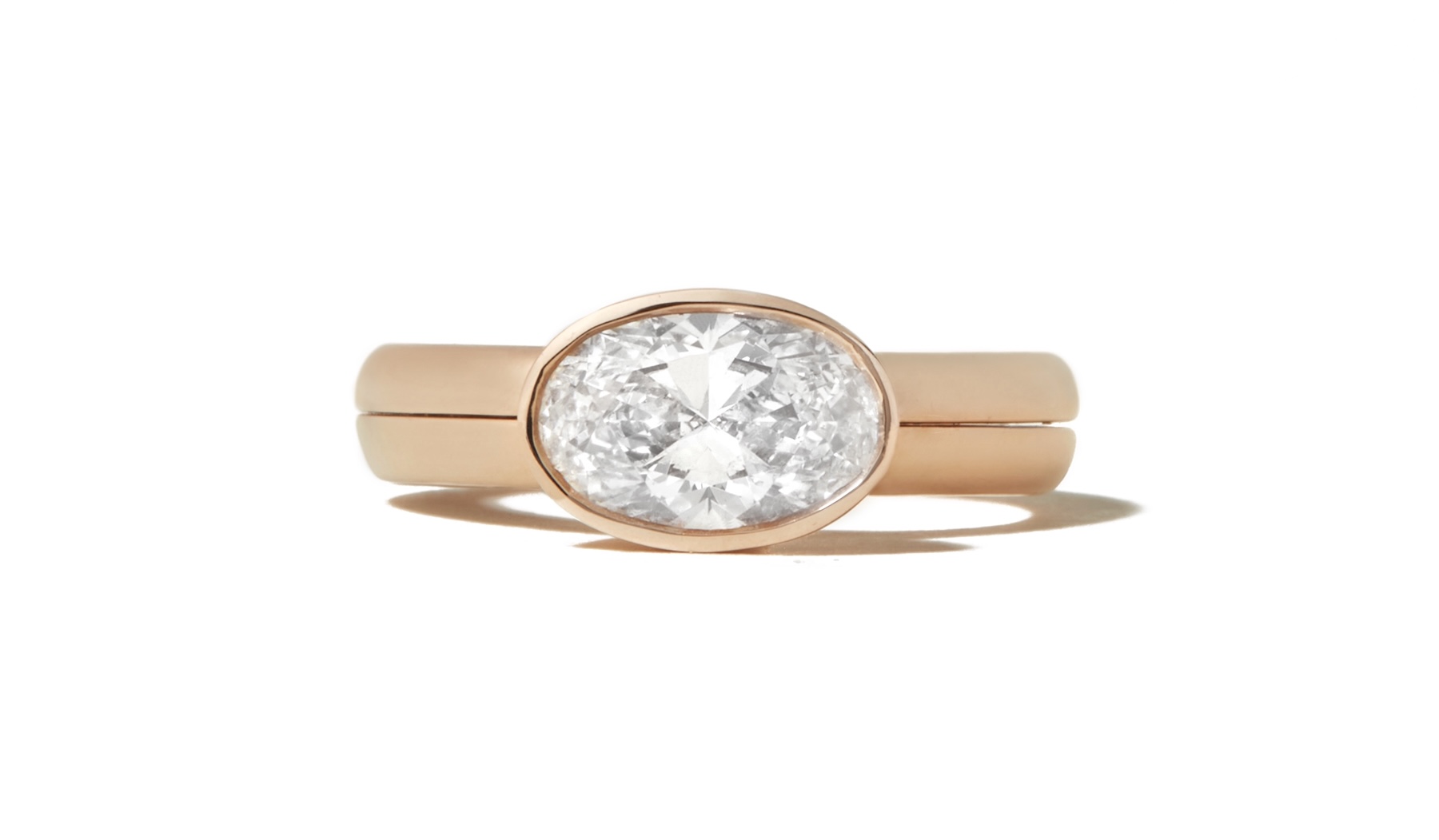 This first ring features a gorgeous oval diamond set East-West and is reminiscent of a platinum ring Marla made for a De Beers capsule collection earlier this year. It is an instant classic!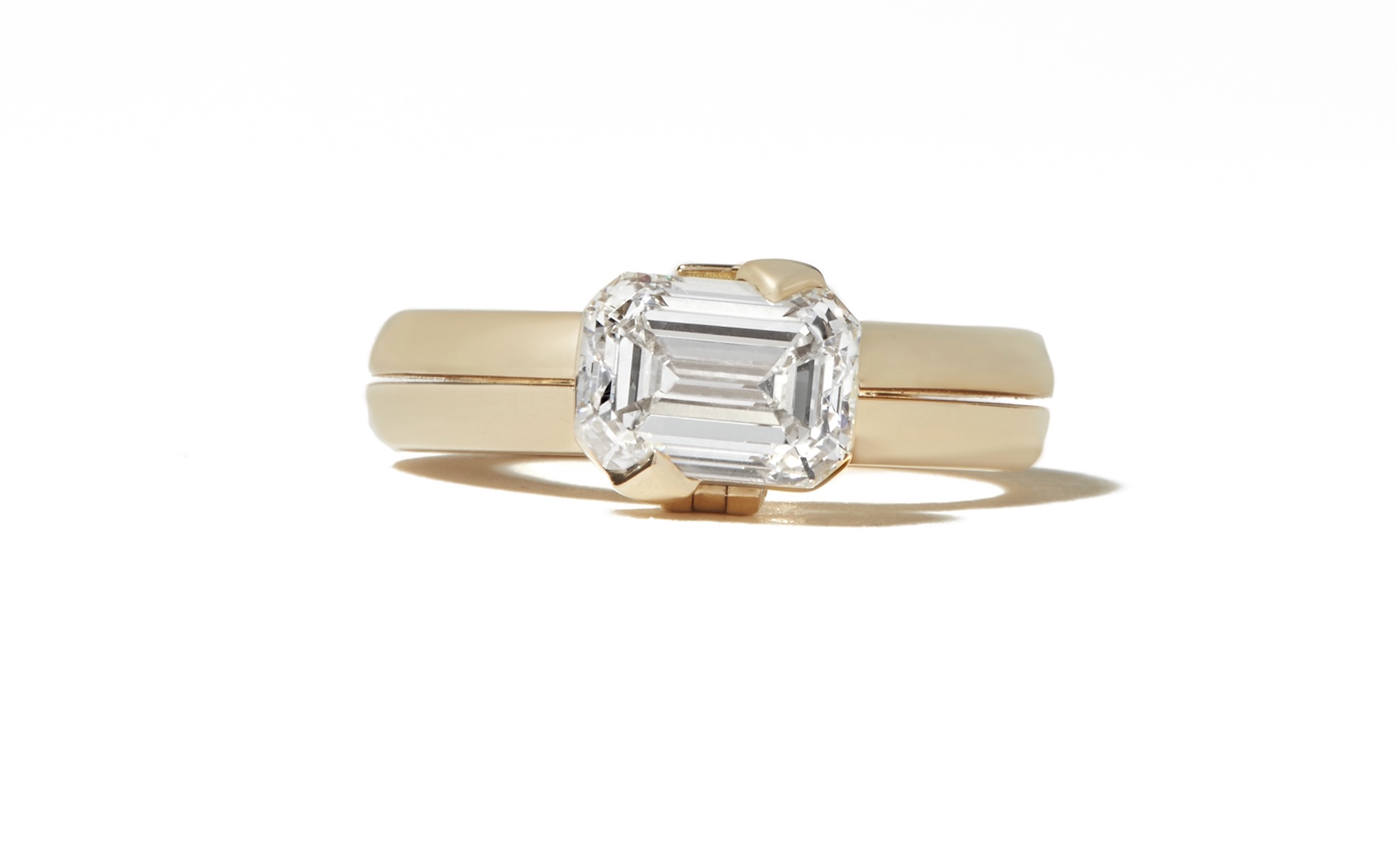 Emerald-cut diamond engagement rings are most certainly trending. However, the settings focus only on propping the center stone.  They are usually very simple which, as an editor, makes me yawn! I like the element of fun brought by the arrow-shaped prongs here.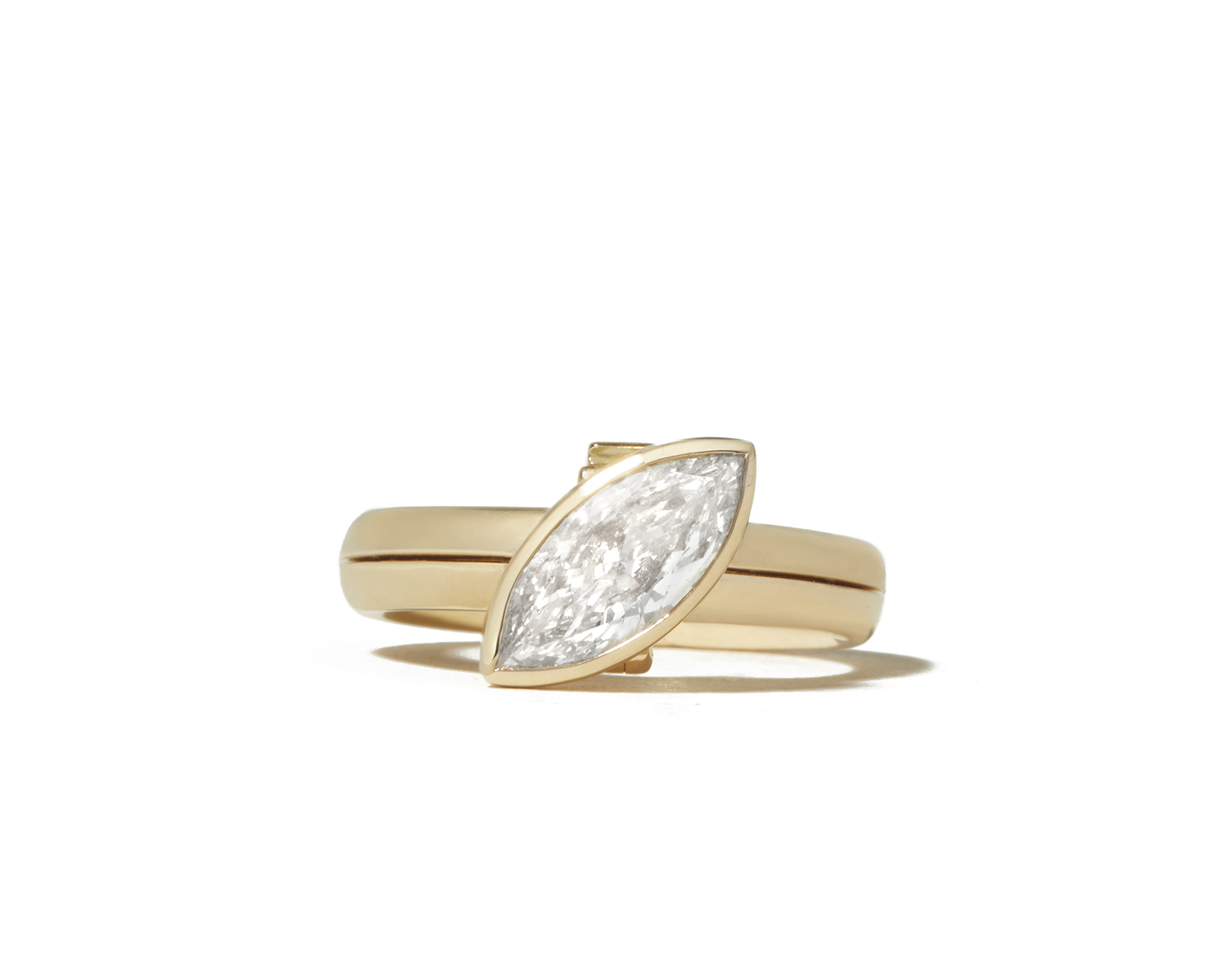 My engagement ring is an East-West marquise and North-South marquise orientations are not for me. I love how the marquise is set askew in this DiMe Siempre ring. Food for thoughts for an upgrade…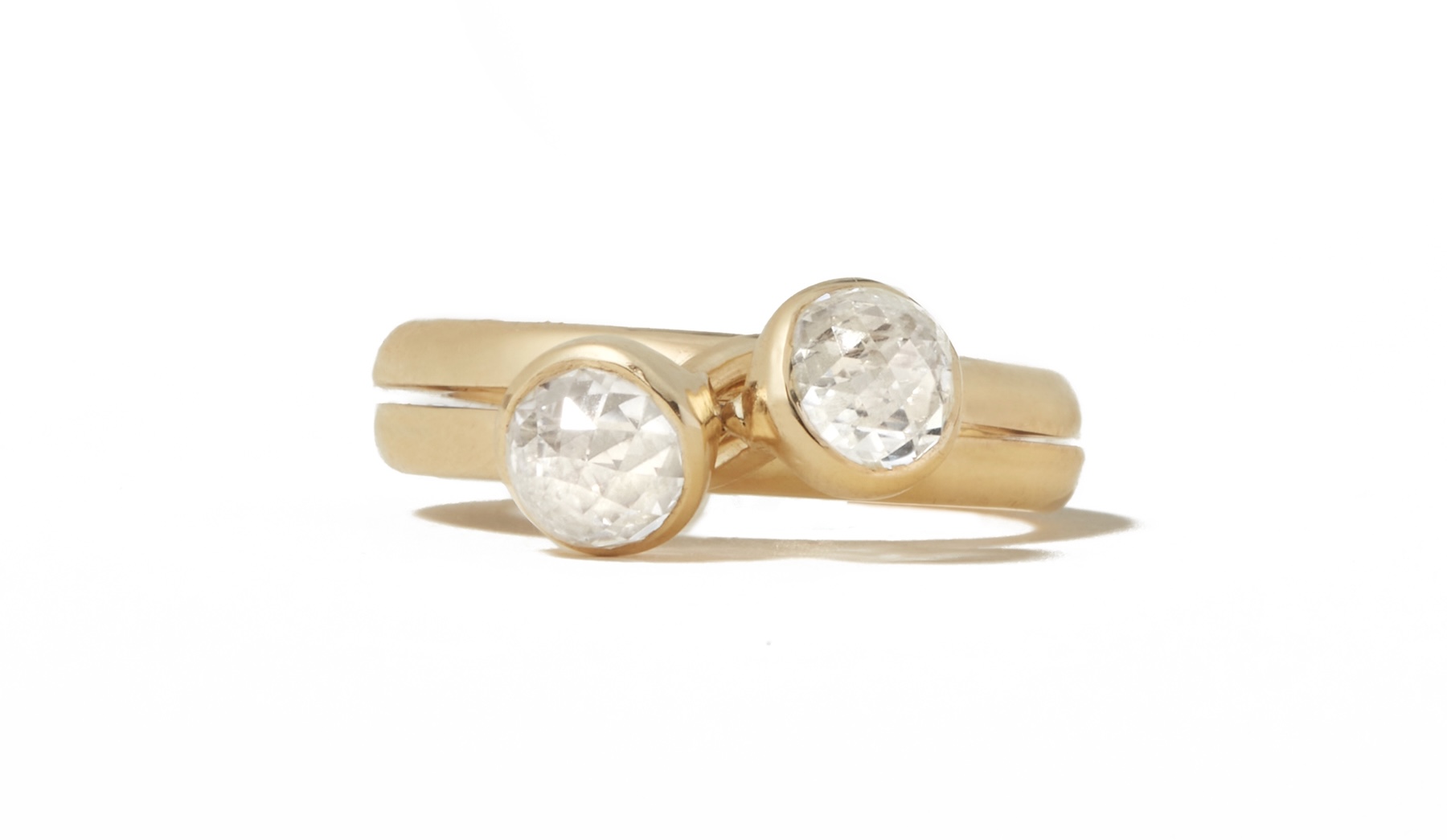 This design is called the "Kissing Spheres". I think it would be perfect to celebrate the engagement of twin souls.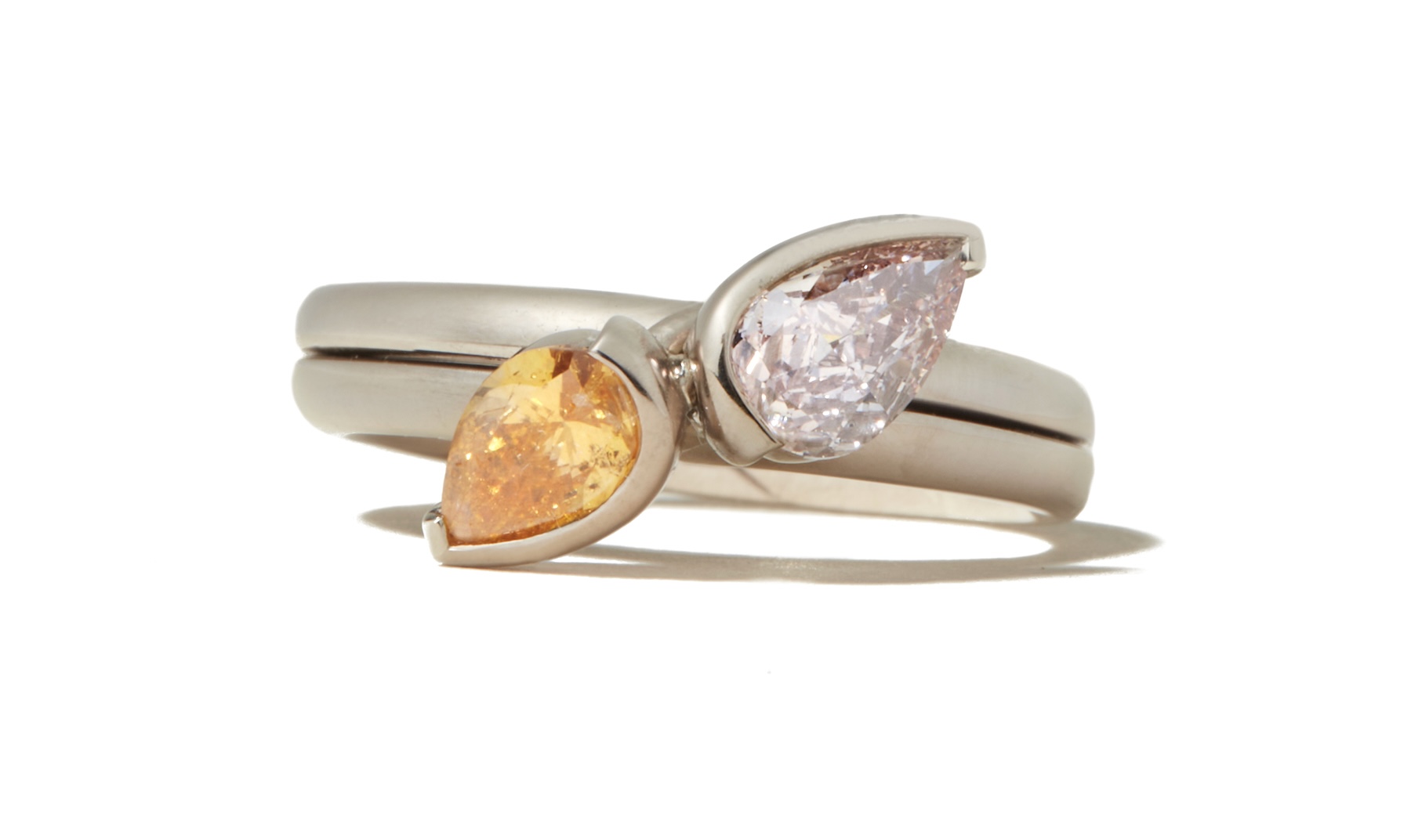 The Tu y Yo Dime Siempre ring features two rare stones, pear-cut diamonds with such unique hues, pastel pink and fancy vivid orange.
Opposite attracts!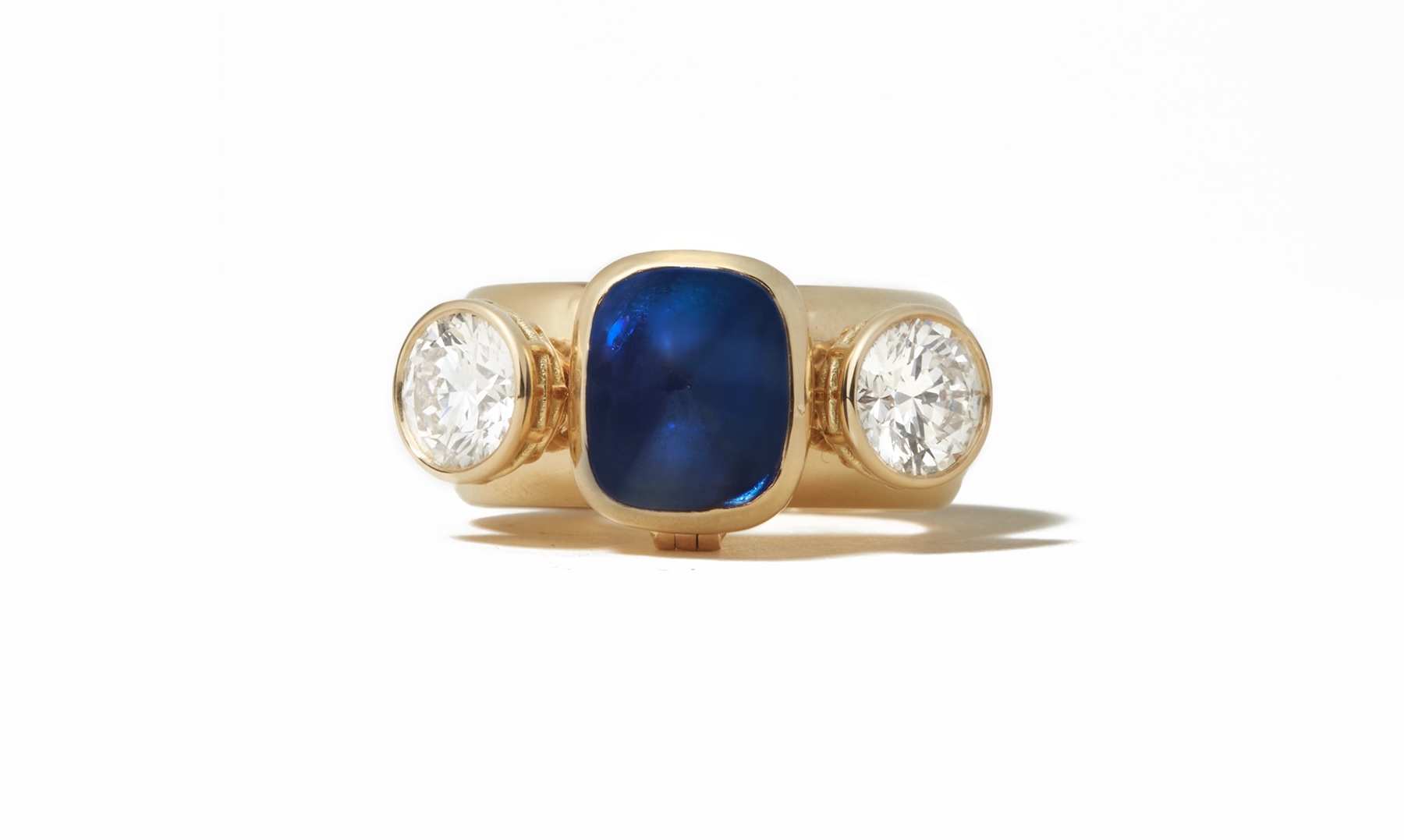 Cabs (cabochons) are trending and I love them. This is my favorite ring from the collection. It is called LOVE MACHINE and I am indeed in love with it. First, when you try it on, it is so substantial. It feels very Couture and Boho Chic. Then, it is such a unique take on the traditional 3-stone engagement ring.
NEWLYWED GAME WITH MARLA & DAVID
How did you first meet your spouse?  Online. Skeptically. He was my first online date. I lined up 5 in a week, Monday-Friday and he was Monday.
Describe what you first thought of them in one word. Marla. I felt his kindness and curiosity instantly. David : She's got "it"
When did you know that they were 'the one'? David says he knew that night. I knew the next day.
Who is the funniest? Oh god David is much funnier than I am but I THINK I'm funnier.
Who does the most cooking? Me but he cooks for me sometimes and I love it.
What's your favorite movie to watch together? Elf and The Florida Project
Name the best gift they ever gave you. He gave me the gift of his belief in me.  This is the greatest gift of all. ( but also he understands that leather goods pave a path  to my heart)
Who is more adventurous? David, I mean by a long shot
Who is more emotional? Severine seriously?! Do you have to ask? (so It's Marla then)
Who would play your spouse in a movie? Katherine Hahn would play Marla. David. couldn't relate to the question.
What's their hidden talent? David can repair anything. Marla can break anything.