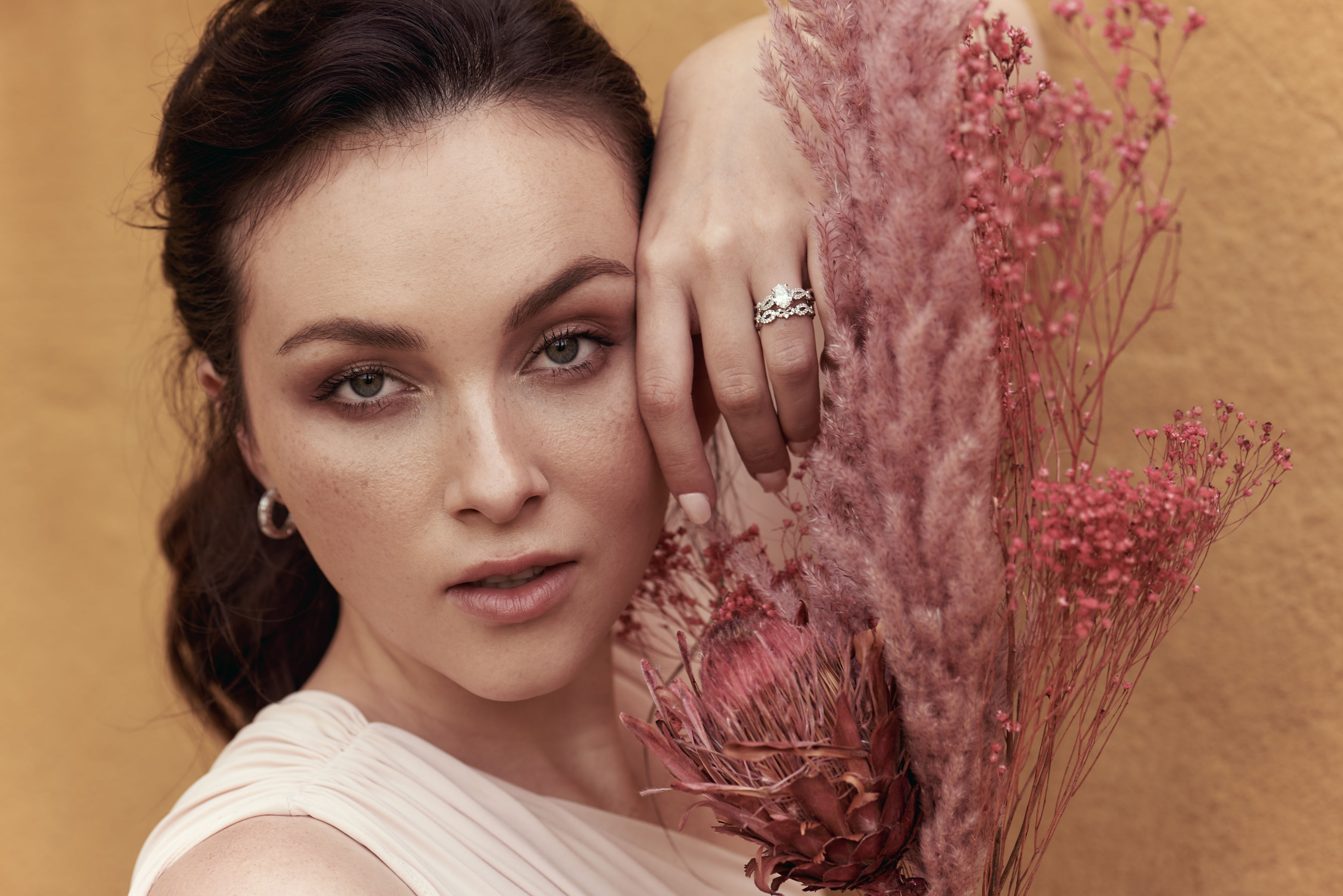 Meet the newest member of the Kirk Kara's family: the radiant and utterly captivating Rayana collection, Kirk Kara's brand new collection of engagement ring and wedding bands. Each piece is inspired by vintage silk patterns and eternity signs. Swirly, romantic, and beautifully detailed, each ring tells the age-old story of eternal love.
When it comes to Kirk Kara, design is always a family affair, one that transcends both generations and time. The Karaguezian family has handcrafted stunning rings and fine jewelry for four generations, with Kirk Kara's grandfather paving the way in 1890. From the very beginning, authenticity and craftsmanship have been at the heart of their legacy and today, Rayana's multi-faceted symbolism is particularly meaningful for Vice President and Designer Angela Karaguezian, Kirk's daughter.
"This collection brings different perspectives of eternity to life," Angela says. "Whether it's through the Armenian eternity sign, which is shaped like a sun wheel, or the swirled paisley designs from our grandfather Diran's silk business, the idea is the same; that love and family are everlasting bonds. Rayana is our way of celebrating the eternal nature of love in all forms."
"Like marriage itself, this collection is the union of two different but complementary wells of inspiration," adds Angela. "The Armenian eternity sign, also known as Arevakhatch, which literally translates to "sun cross." Resembling a wheel, this sun-like symbol represents Armenia as well as the idea of everlasting celestial life.  Rayana's swirled, ornamental details are directly inspired by Diran's vintage paisley patterns – a lovely way to weave in his work and keep his legacy alive."
Sponsored by Kirk Kara

Angela Karaguezian
---
Here is an exclusive first look at the Rayana collection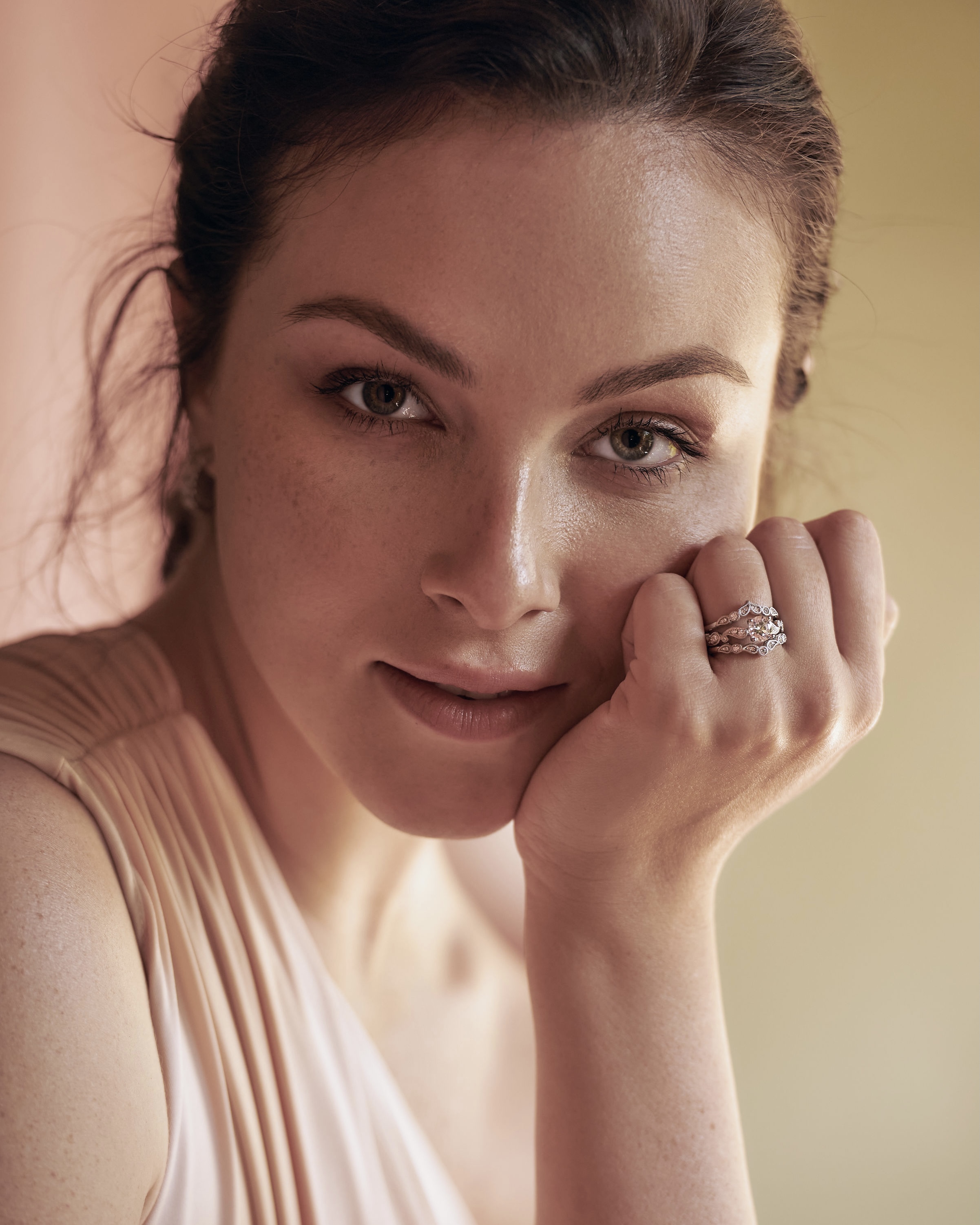 We love this Paisley Swirl milgrain halo ring stacked with two beautiful boho V bands also featuring the Paisley motif.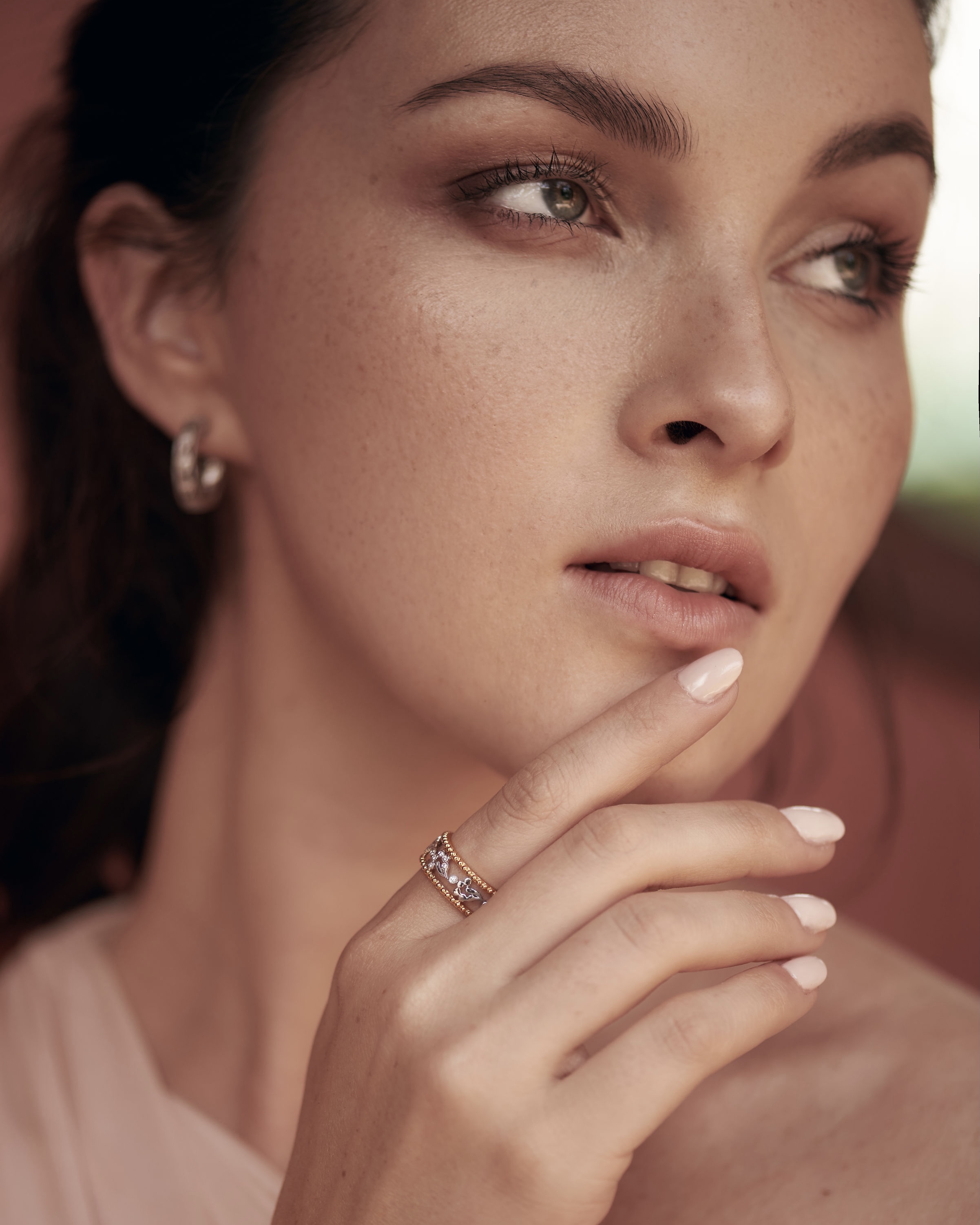 This ring could be worn as a fashion ring, a wedding band or even an engagement ring. It is a beautiful  two-tone design balancing white space and beautiful milgrain details.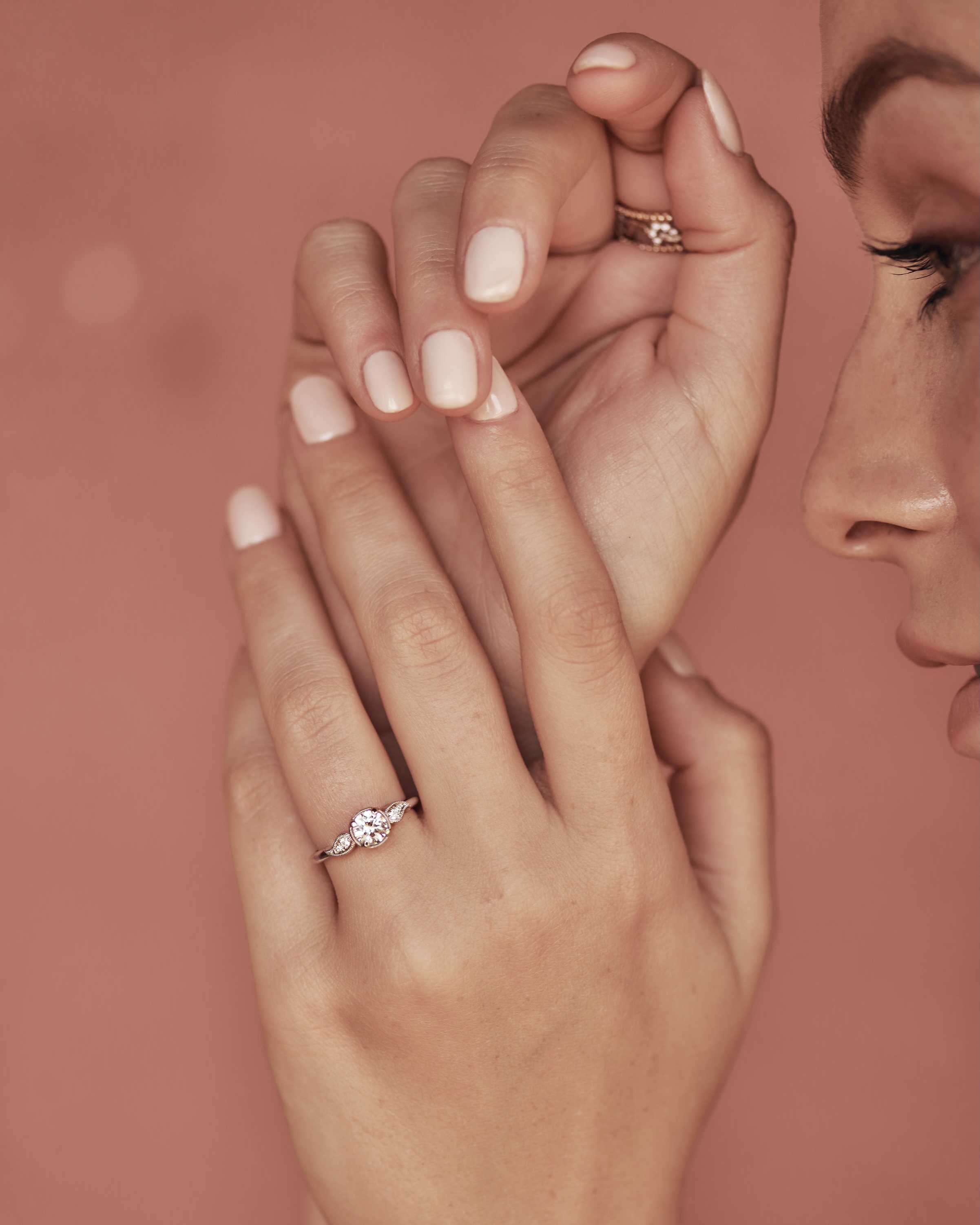 How subtle is the asymmetry of the side paisley details in this organic engagement ring design? It makes this ring a stand out.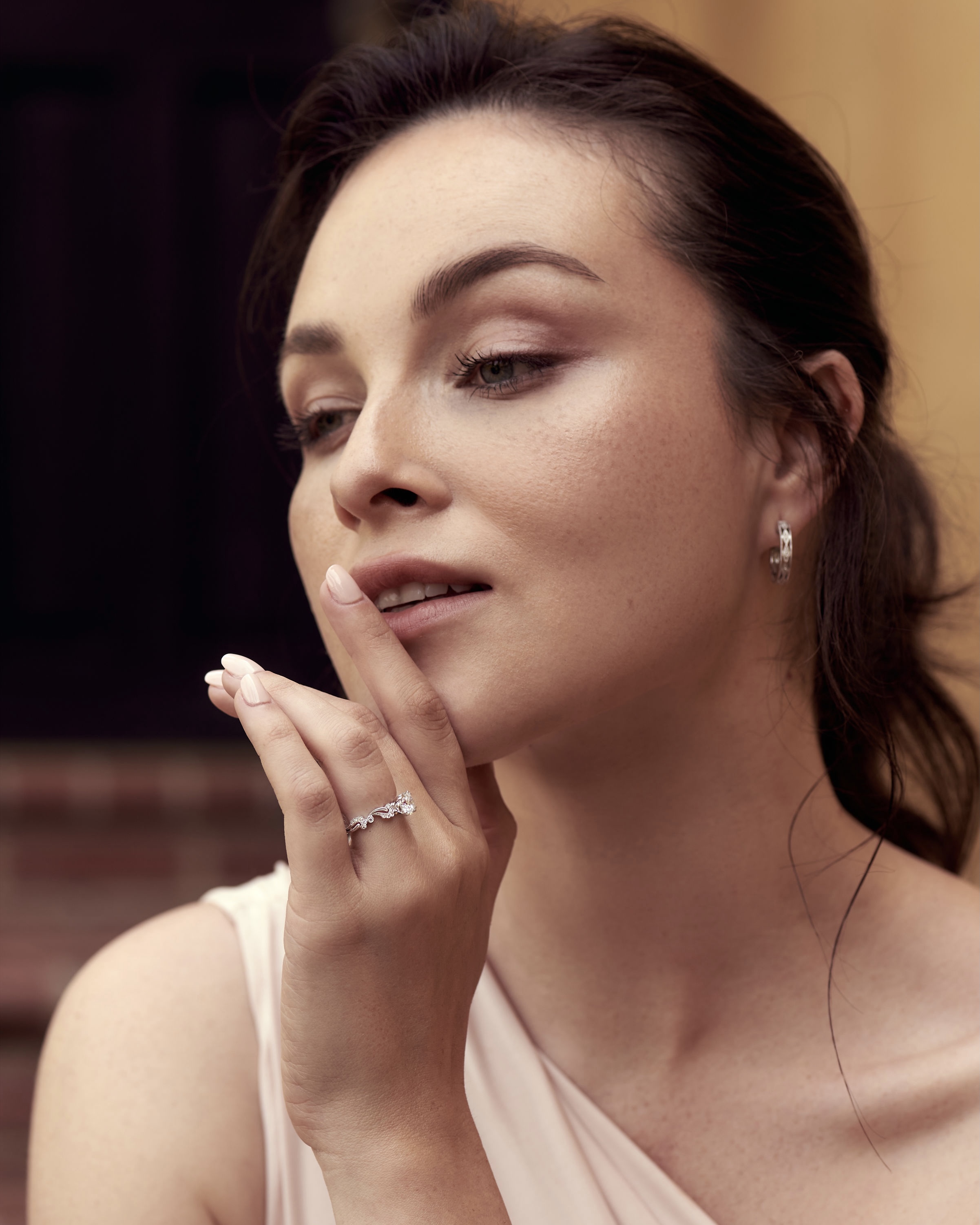 If you are a bride looking for a unique ring, this is the one! the paisley swirls are simply captivating.
We are very impressed with Kirk Kara's new collection. It makes us want to go down memory lane and remember some of our favorite styles from previous collections that are still best sellers.
---
1. The Charlotte Wedding Set with Sapphire Baguettes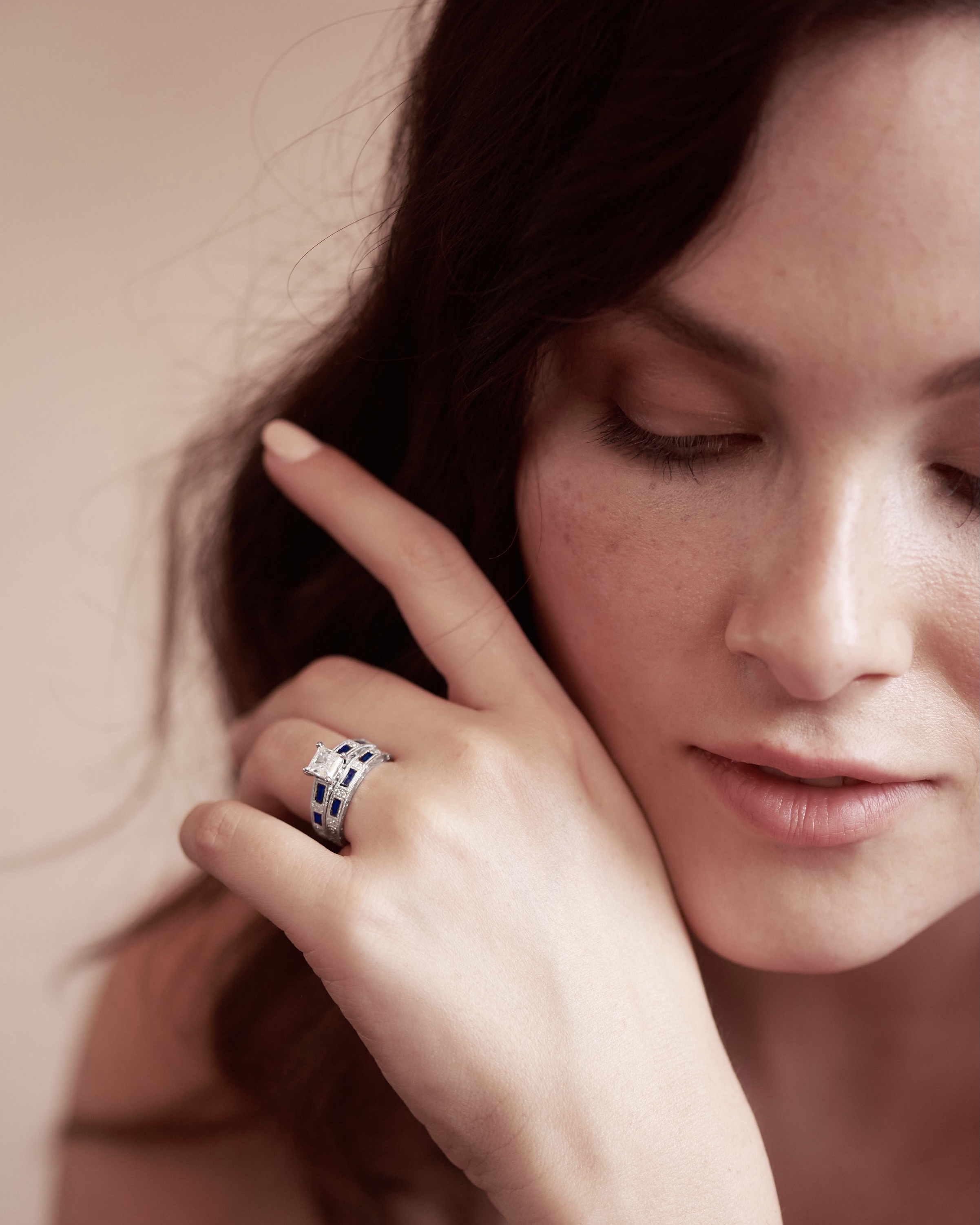 I have always loved this set. It features beautiful Deco lines, exquisite migraine details and the sapphire baguettes are so timelessly elegant.
---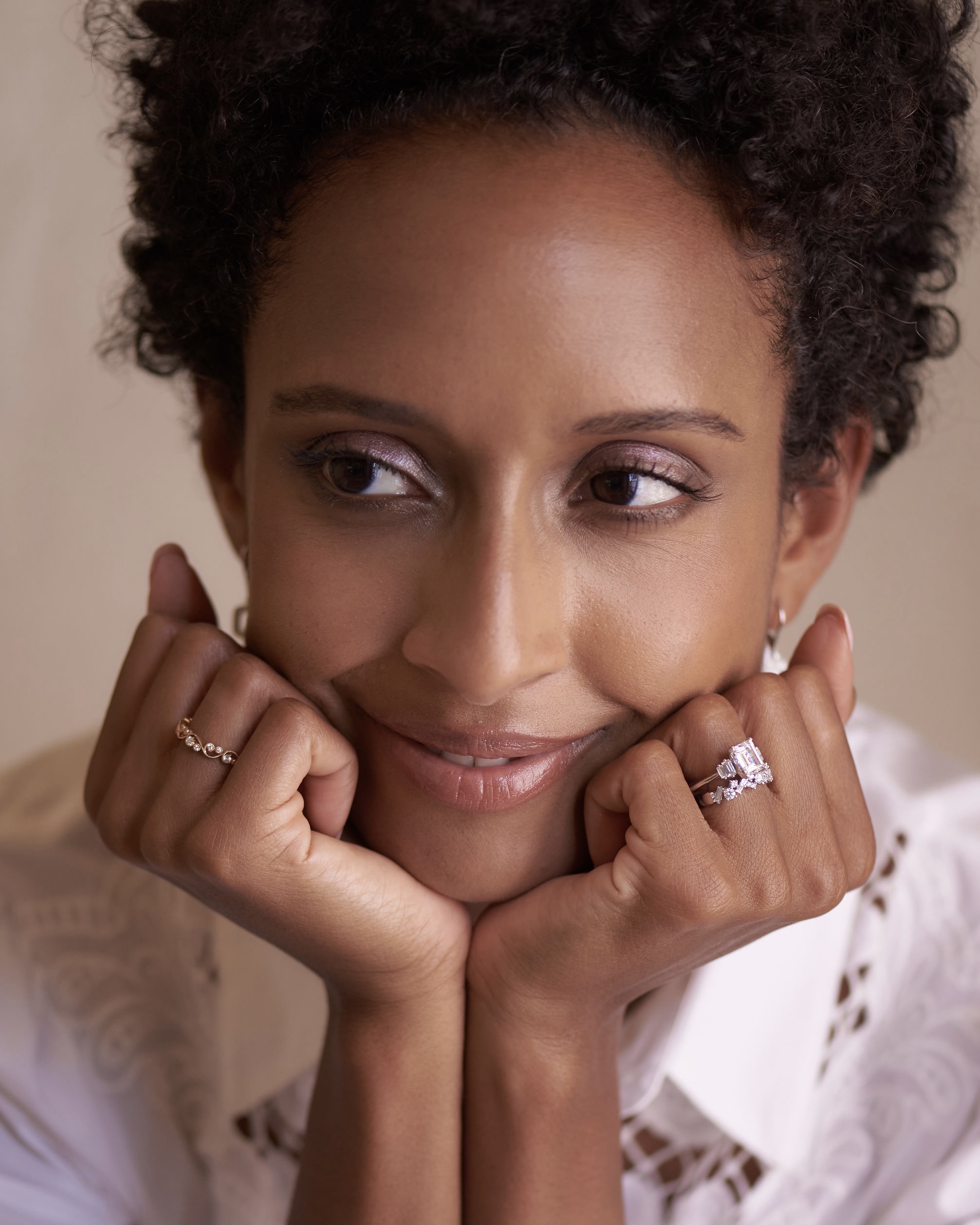 This ring is so pretty and whimsical. It comes in many width and iteration of iconic and so romantic diamond swirls. The model wears it on her right hand in this shot. The Stella wedding set on the other hand is stunning and features a more modern band with diamond baguette clusters.
---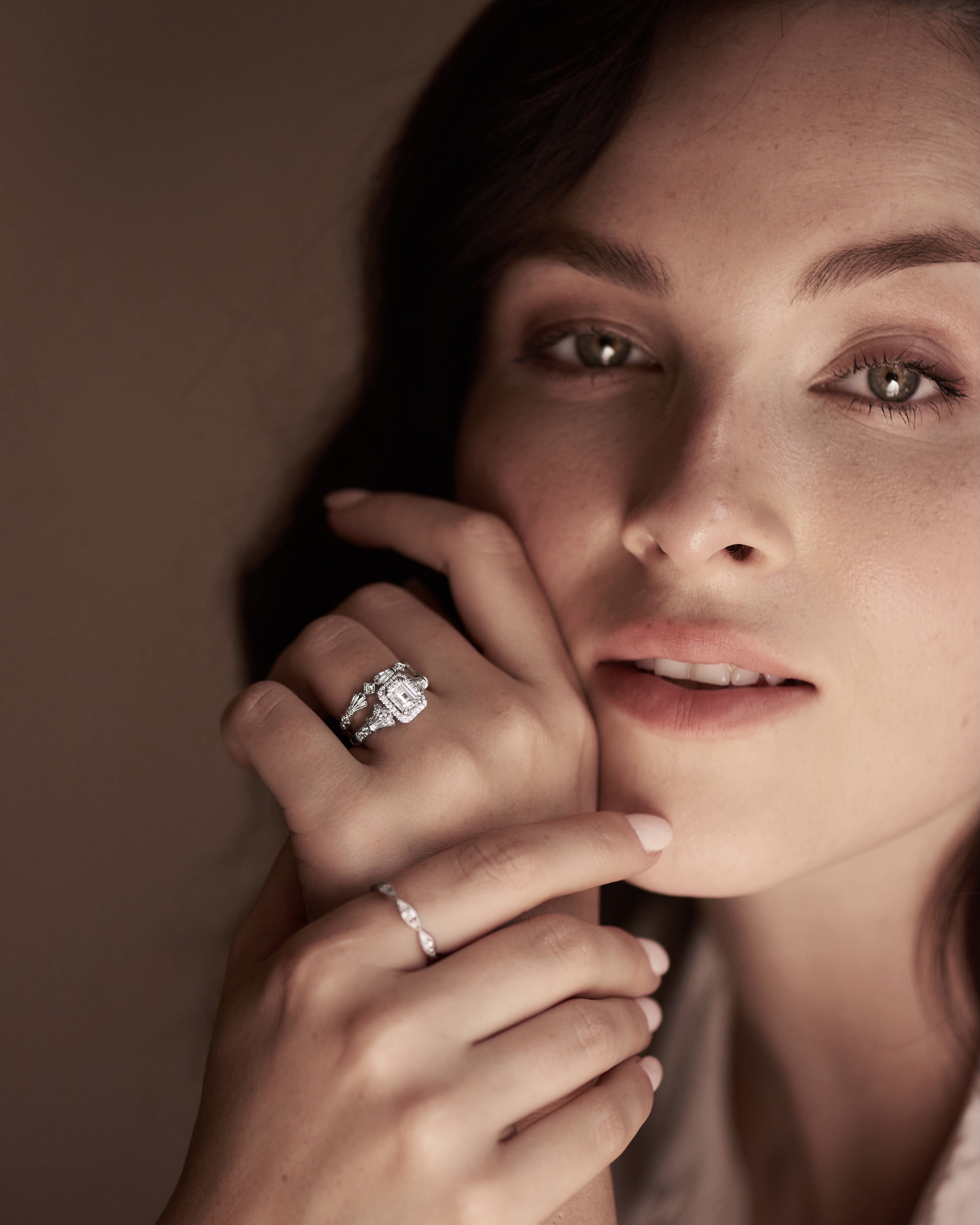 The Lori Collection is so unique. Lori takes its name from a lush province in Armenia and debuted in the company's 125th year. I love the three-leaf side designs that symbolize faith, hope, and love.
---
Try any of these rings at home
Pictures are great but how can you try all these beauties on? How about while sitting comfortably on your favorite coach?
It's very easy to do so with Kirk Kara Try On program. Pick the 3 rings you want to try on, try them on at no charge, and return them within 7 days. The samples you will receive are replicas of the real thing to help you narrow down which style looks the best on your finger.
Watch the video below to see the whole process.
---
THIS GIVEAWAY IS CLOSED BUT YOU CAN STILL SUBSCRIBE TO THE 
NEWSLETTERS TO RECEIVE ALERTS ON FUTURE SALES AND GIVEAWAYS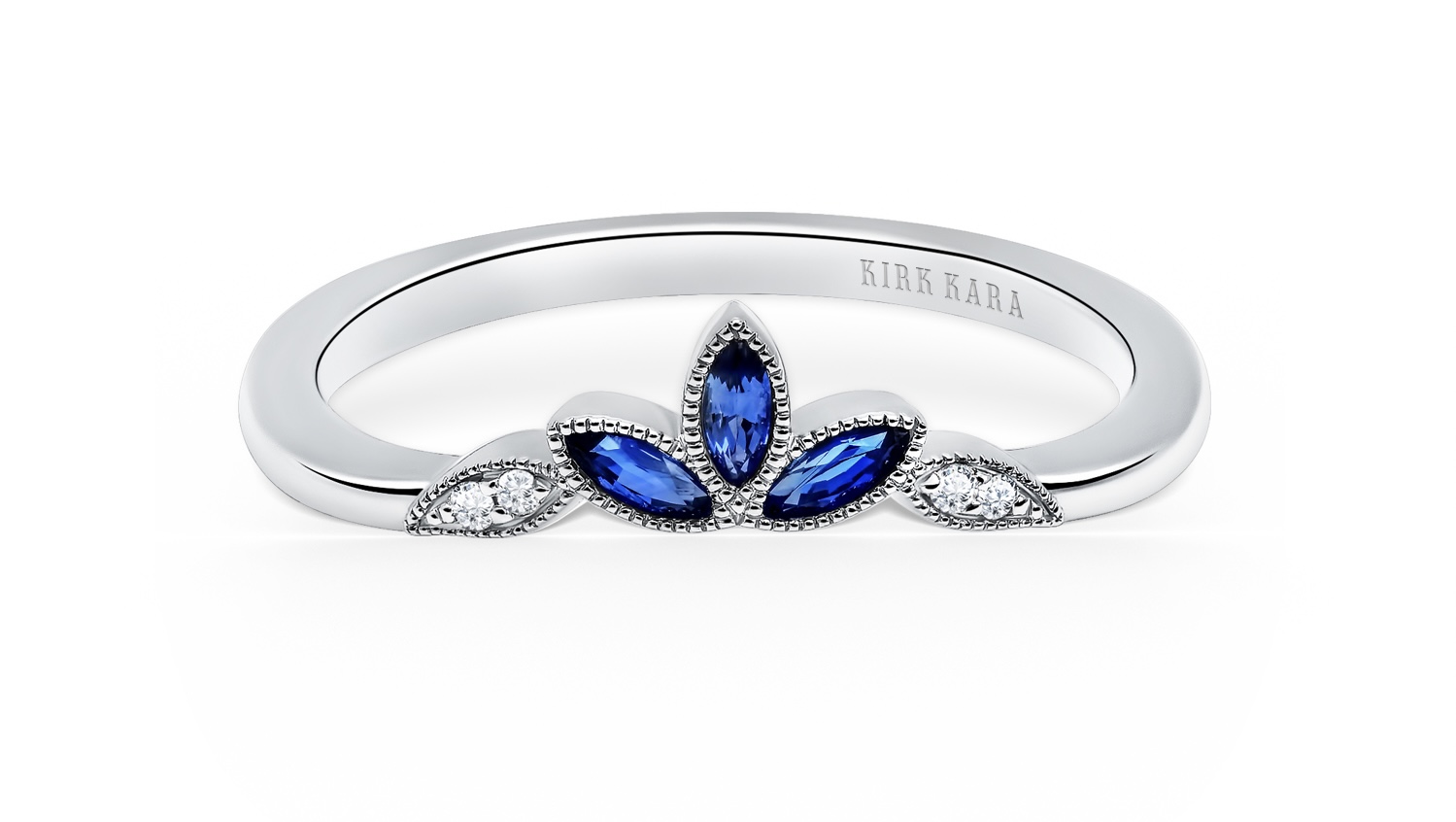 You can enter this sweepstakes 2 ways
Subscribe to the Kirk Kara and the Engagement 101 newsletters/alerts for an extra entry and chance at winning,
 OR/AND
Follow these 2 accounts on Instagram
+ tag 3 real friends personal accounts each time we post a giveaway post in the Engagement 101 feed
---
This contest is open to US residents  18 years and older, void where prohibited by law. The winner will be selected randomly and win this sapphire and diamond ring.  It is made in  white gold with  retail value of $1,090. The entry period starts August 4,  2021 and will end August 27 2021 at 11.59 PM Pacific Time. Winner will be announced September 3, 2021. This contest is in no way sponsored, administered or associated with Instagram,Inc. No purchase necessary.
This post is sponsored by Kirk Kara