Gender bending style is one more trend revival that reminds us of last century's roaring twenties. In search for freedom from social boundaries related to their sex, women cut their hair short and stopped wearing form-fitting clothes. In Berlin, cabaret dancers from all genders explored femininity and masculinity through cross-dressing. Marlene Dietrich famously wore a tuxedo during performances and for special occasions. In the 2020s, gender identity is becoming more fluid and gender roles are evolving.
Jewelry is a big part of a person's style. Whether a person feels feminine, masculine or gender fluid can have a big impact on what type of engagement ring style they want to wear. Not a second too soon, jewelry designers and brands are finally creating new styles and collections that can be worn by anyone.
Before sharing with you some of my favorite new gender neutral platinum engagement rings, I chatted with Axel Jenson, a non-binary jewelry collector and Brooklyn-based artist. I was interested in finding out their feelings about jewelry and the jewelry industry. Here are some highlights of a great conversation.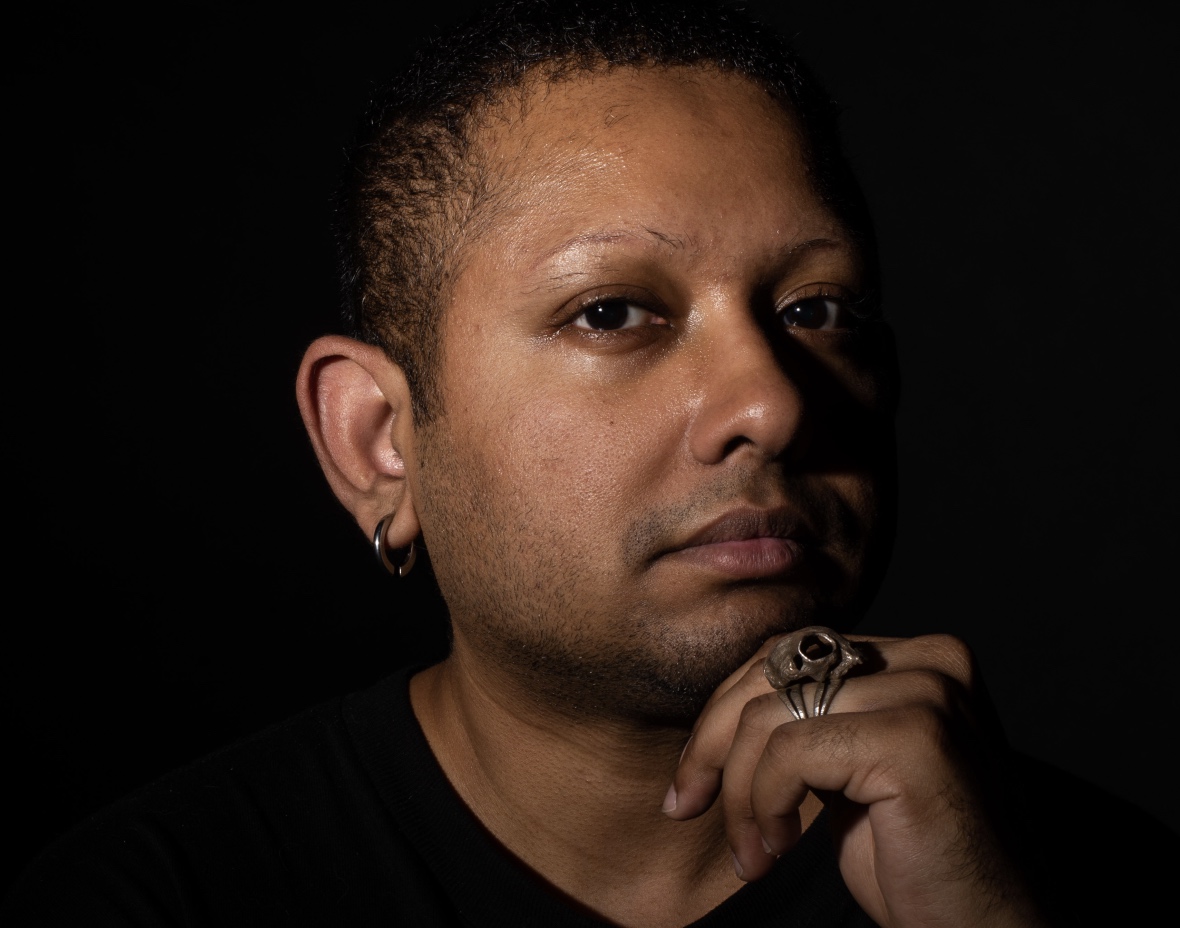 I know you love to wear jewelry. What do you like most about it?
I think it's a form of self-expression and an interesting extension of personal style. Jewelry pieces are essentially wearable art and make it easier to craft a convincing and consistent aesthetic. I also believe in the importance of personal adornment—it just helps many people feel more beautiful and confident, especially if their bodies do not fit the narrow, mainstream definition of beauty.
How would you describe your jewelry style?
Unique, creative, alternative. I look for unique pieces and mix different aesthetics together to create a style I can call my own. I am very inspired by the aesthetics of alternative cultures, along with contemporary art (especially minimalism).
Tell me about your wedding rings.
It's funny you mention this because Keith and I are actually in the process of buying new ones right now! I'll talk about the ones we got married with: an artist friend of ours custom made two rings with sapphires. She crafted them very carefully and they are beautiful! However they are gendered, because I didn't really have a good grasp of my own gender identity at the time. Which is part of the reason we are changing them now.
Many designers have launched recently styles that are not gender specific. What do you think about this trend? Does that make you feel more seen by the jewelry industry?
Hopefully it's not a passing trend! I like to think people have become more aware of issues in many societies with regards to rigid gender roles, and this movement towards unisex jewelry is just a reflection of that. Firstly, as a result of so much incredible transgender activism, nonbinary people are coming to the forefront, and we are pointing out how antiquated many people's beliefs about gender are. Jewelry can be so much more interesting and gorgeous if we don't see it as something that has to be gendered. After all when we're talking about art, we don't label it as being 'for women' or 'for men', do we?

So, do you have a wish list of rings you would love to own in the future?
I do! My ultimate favorite is Anthony Lent (and one of the few jewelry designers I know of). I love his Vulcana ring with diamond eyes.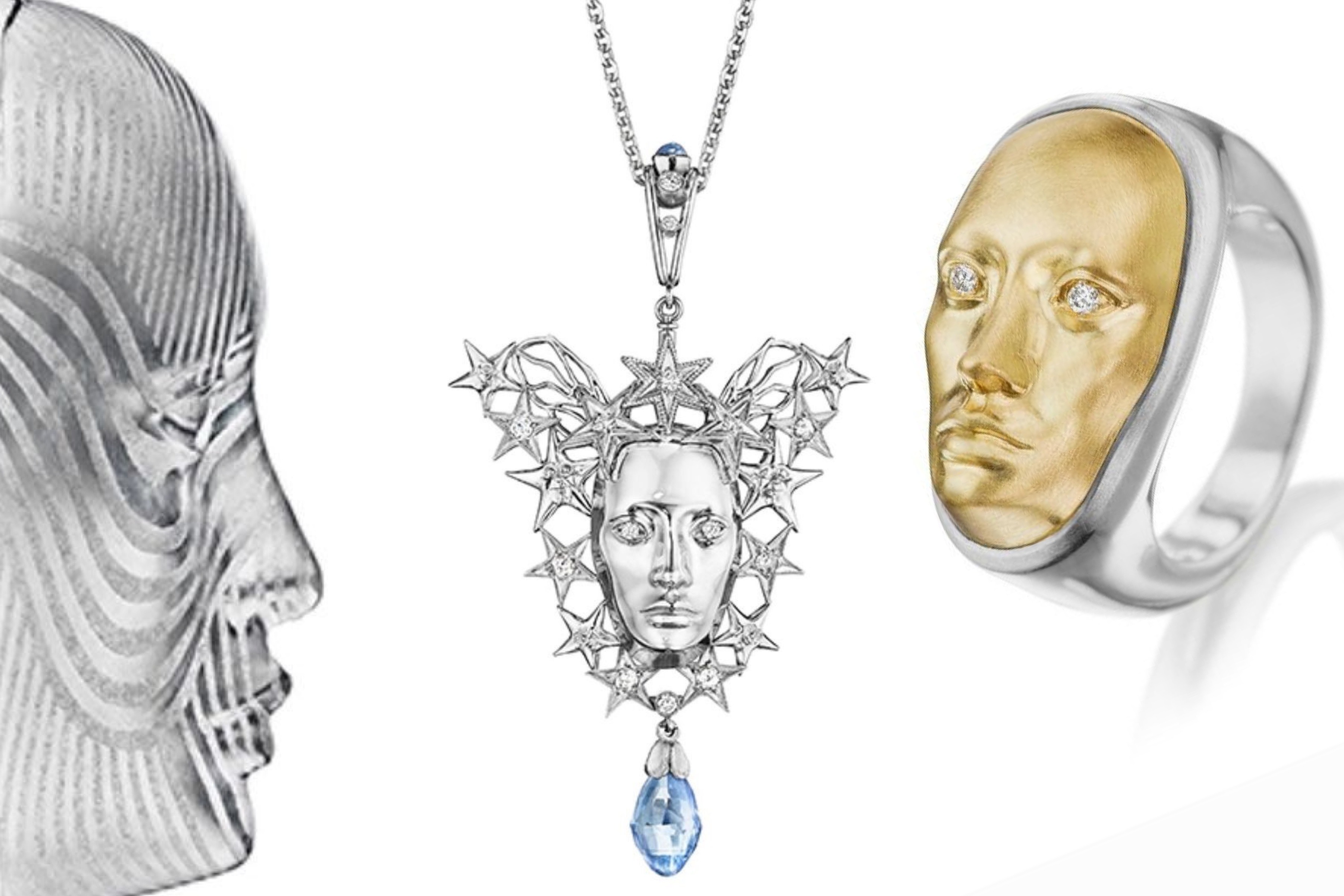 Thanks so much Axel for sharing with me such valuable input. It made me want to find out a little bit more about the Anthony Lent's Vulcana collection (some of the platinum pieces are pictured above). I also LOVE anything Anthony creates.
Anthony, what was the inspiration behind your stunning Vulcana collection?
Vulcana was just a face of mystery and poetry. Vulcana is a symbolist face of dreams and imagination. I was trying to find a face to represent those ideas and Vulcana emerged on my workbench. I've always described Vulcana as having androgynous beauty. The name was derived in a very strange way actually. I dont usually think about or name things in this way, but I just started calling the face Vulcana and realized that it was derived from one of my favorite scenes in one of my favorite films of all time, Terry Gilliam's 'The Adventures of Baron Munchausen.' Oliver Reed plays Vulcan, the god of fire and king of the Titans, with a very young Uma Thruman, as his wife, Venus. Something about the balance of the extreme polarities of masculine and feminine as portrayed by those characters gave a name to this face. I wasn't thinking about them in particular, or the movie directly while sculpting the face, but I suppose it was in the back of my mind somewhere. I don't necessarily start off to create something specific, I just start with an intuition, or feeling, or idea, and as the sculpt progresses, it becomes something. Sometimes this happens quickly and sometimes it takes years for the sculpt to be complete. Vulcana as a completed sculpt is 18 years old or so, but a version of that face has been in my head for as long as I can remember.
Which gender did you design the Vulcana ring for originally. Who actually wears it?
I really don't think about that. If the ring fits, wear it! Vulcana has always been popular with men and women. The only question that surprises me is when people ask which finger to wear it on, or which direction Vulcana should face.
Why is platinum so special to you?
I love platinum. Platinum is a joy to manipulate, form, carve, and join. Its plasticity and weight are simply pleasure in my fingers. The energetic grey color of platinum/iridium is truly a cosmic metal.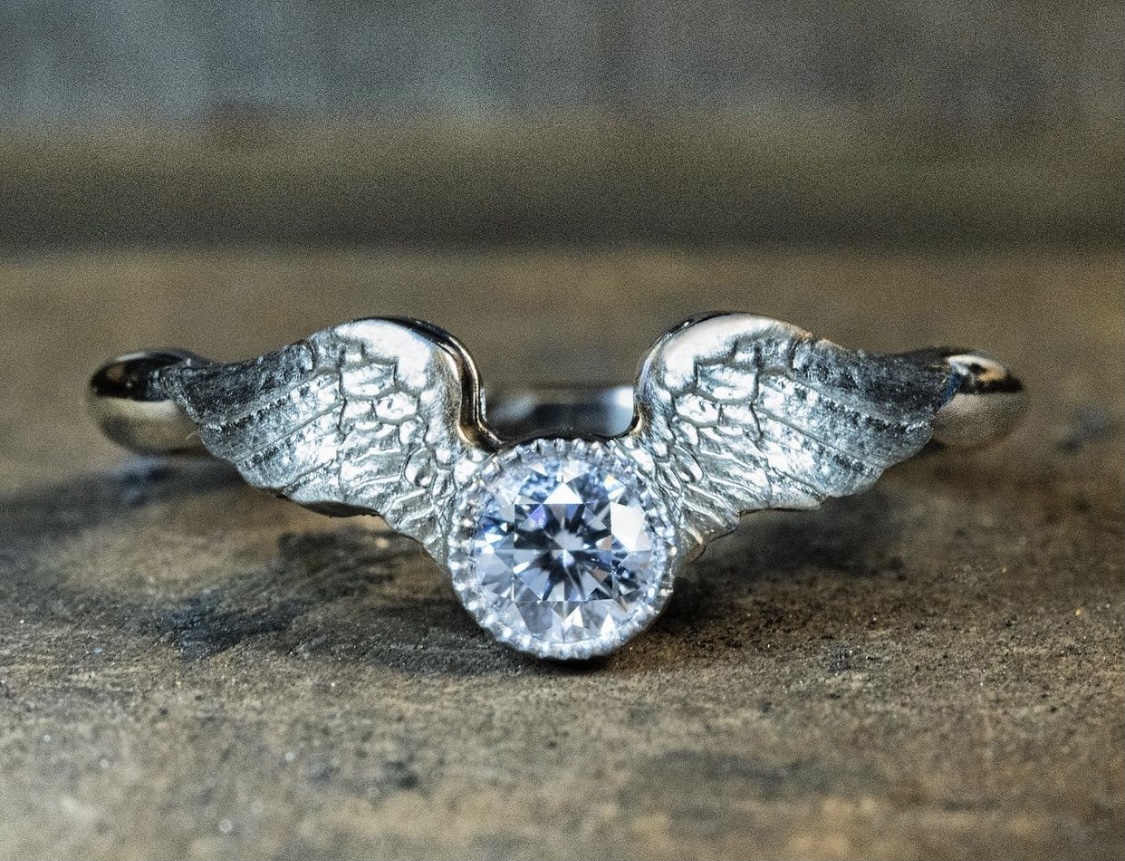 ---
SEVERINE'S TOP 5 PLATINUM GENDER NEUTRAL ENGAGEMENT RINGS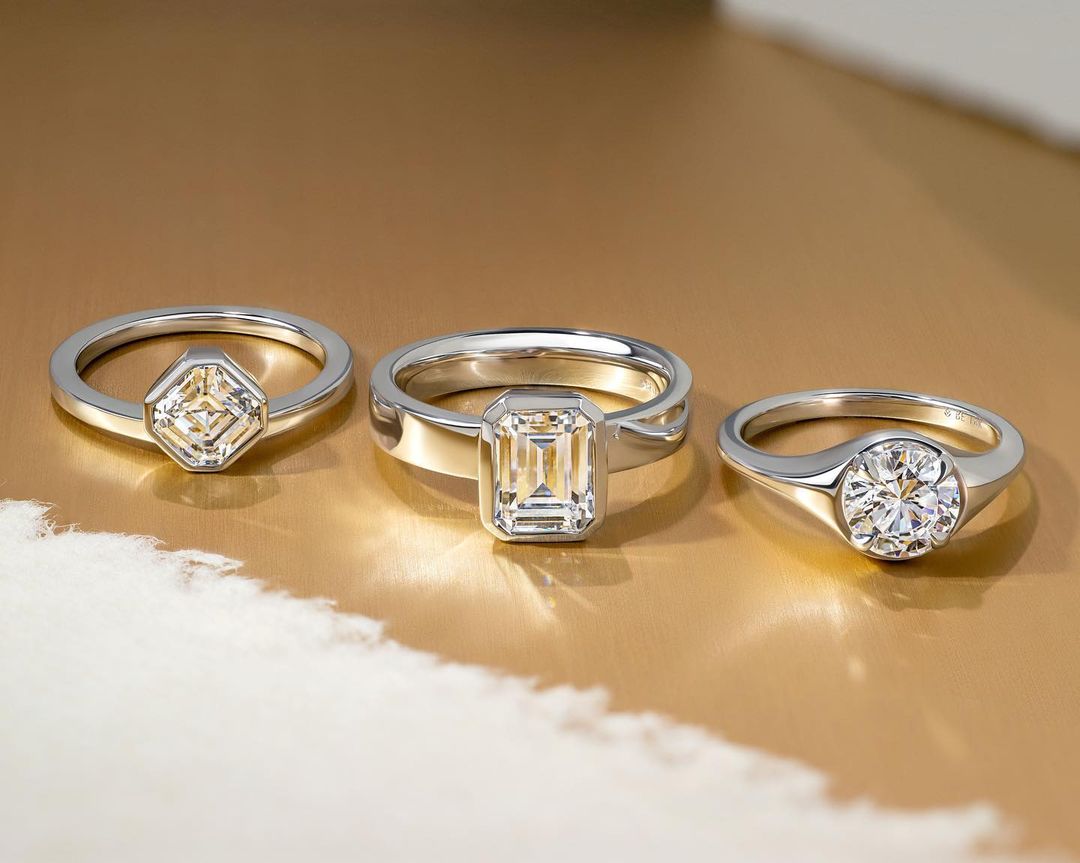 ---
I was so excited when the Mx. collection by Brilliant Earth launched. I love all their signet styles with different center stone shapes. However, my favorite from the collection is their Cielo ring in platinum. It features an open bezel setting  with an Asscher cut diamond (you can customize it with any center diamond shape you'd like).
---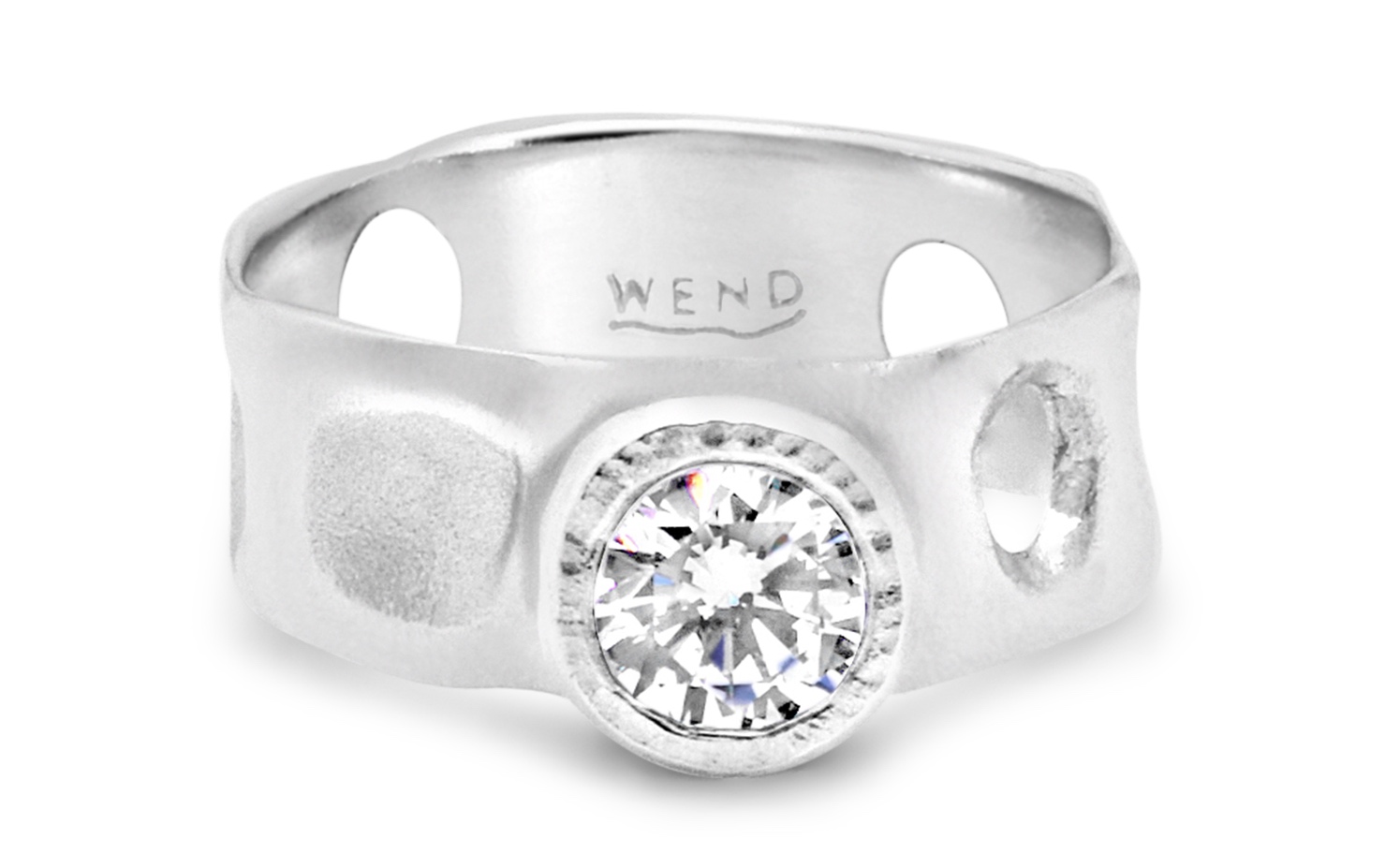 ---
WEND Jewelry has always offered sustainable gender-free rings. "At WEND, we believe that your gender doesn't have to define your jewelry, and your jewelry doesn't have to define your gender. WEND values your humanity above all else." Says owner and founder Wendy Woldenberg. I love her signature Tidepools TM rings, especially this platinum custom piece. "When I make rings in platinum, I'm continually amazed by how wonderfully heavy they are. It is a substantial, incredibly rare metal that makes an admirable ring to celebrate the milestones along your life journey."
---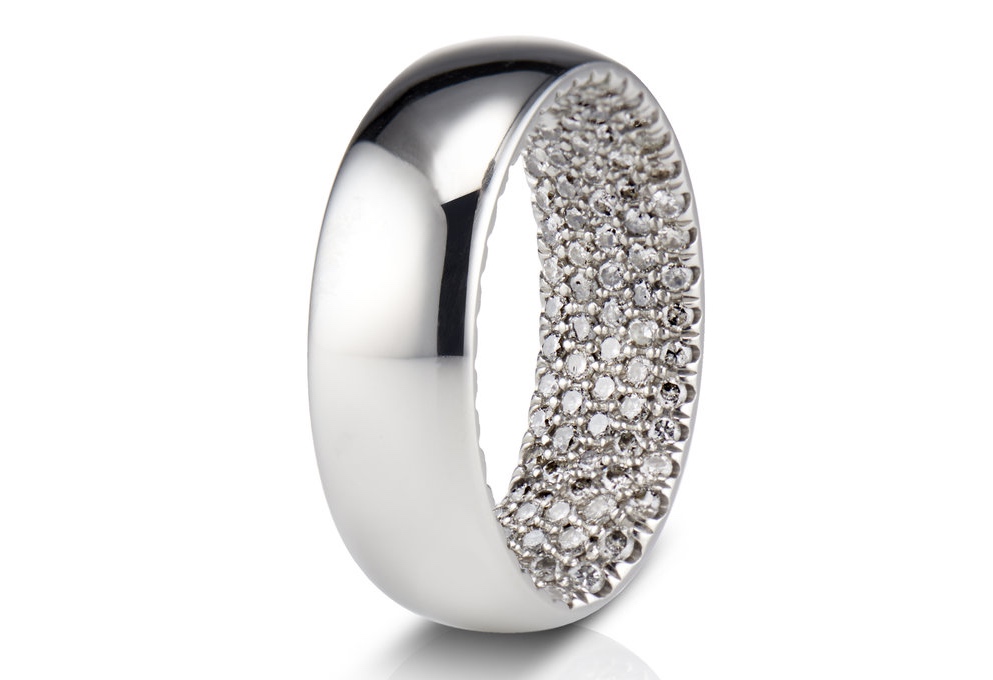 ---
David Alan designs the most exquisite bespoke platinum engagement rings and wedding bands. His own wedding band is a wide platinum style with hidden ombré diamonds inside. When David set to design his wife's Helena wedding band, he was planning to create a much daintier version of his ring.  Hearing this news, Helena  challenged him as she often does. "If you were to make one for me, mine should be as wide as yours and have diamonds on the inside AND outside." So that's what he did and this ring style has been one of the company's best sellers.  It has been worn by all genders as an engagement ring or a wedding band, always with hidden diamonds inside and sometimes also outside.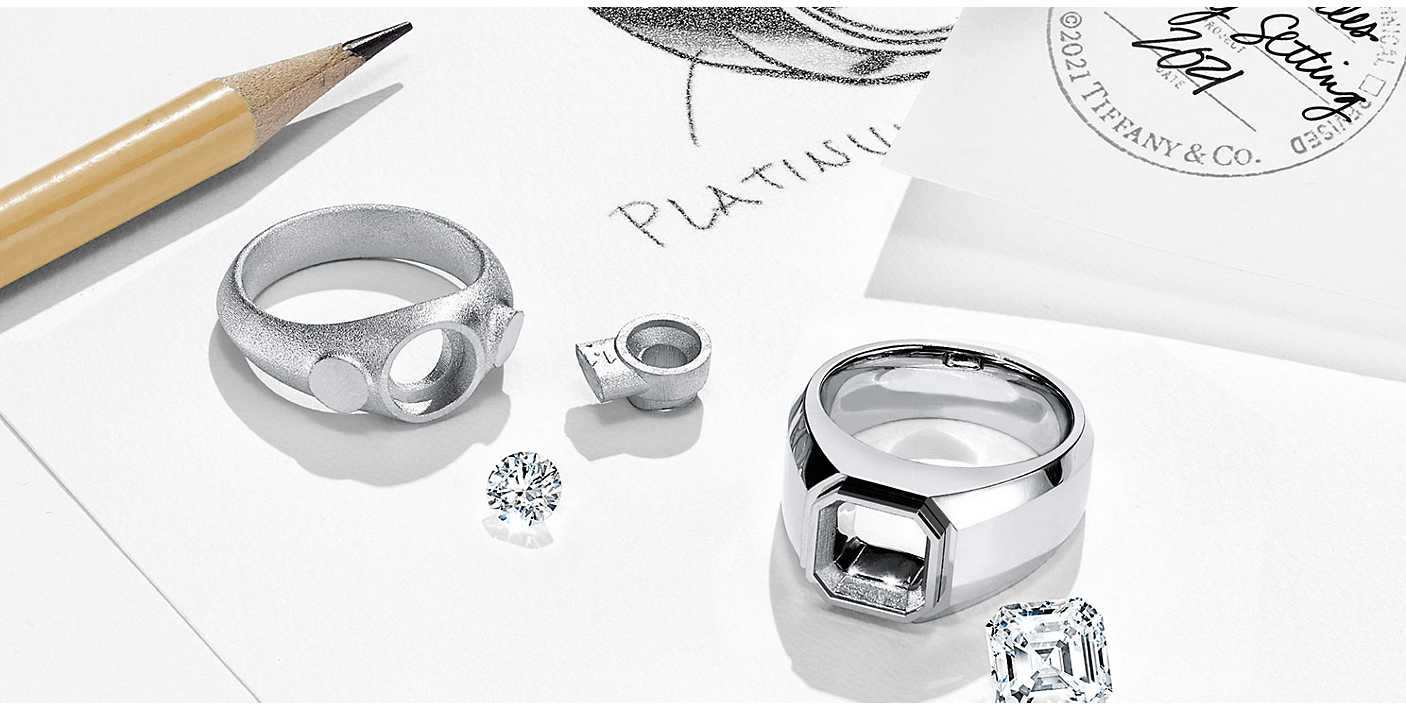 ---
Just as I started working on this article, Tiffany announced the launch of a collection of engagement rings for men. I love all the new styles but, my favorite is the Charles Tiffany platinum ring featuring a stunning square emerald cut. However, I was a little surprised that this collection would be launched so specifically gendered. These rings could be worn by anyone.
---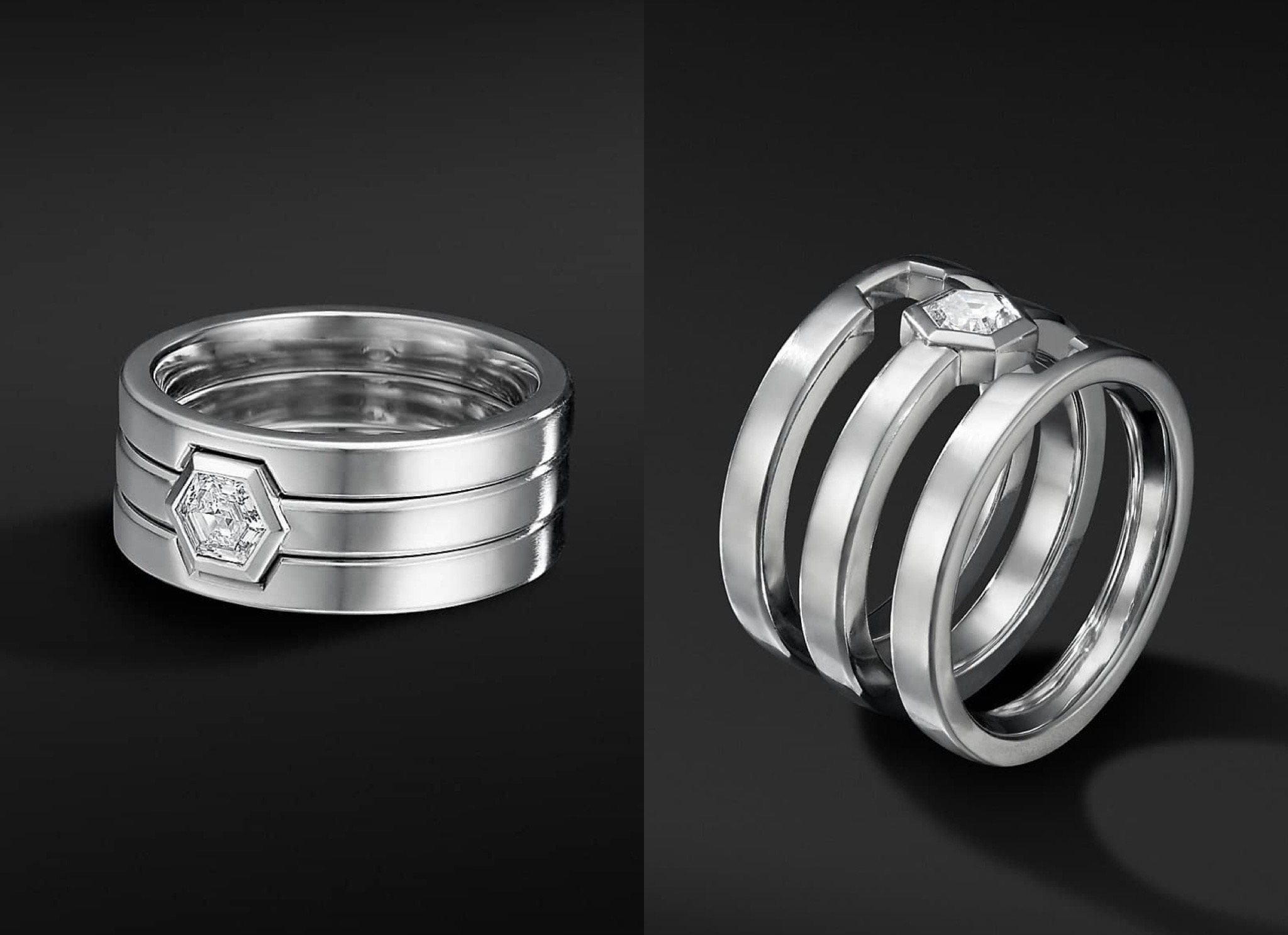 ---
We recently featured the proposal of Brandon and Ugo. Brandon proposed to Ugo with a custom David Yurman ring. David Yurman has beautiful trendy engagement rings and wedding bands for all genders. My favorite is this versatile set. It is an hex diamond ring set in platinum surrounded by 2 platinum nesting bands.
---
A special thanks to our partners platinumjewelry.com. Their support help us publish important articles like this one.