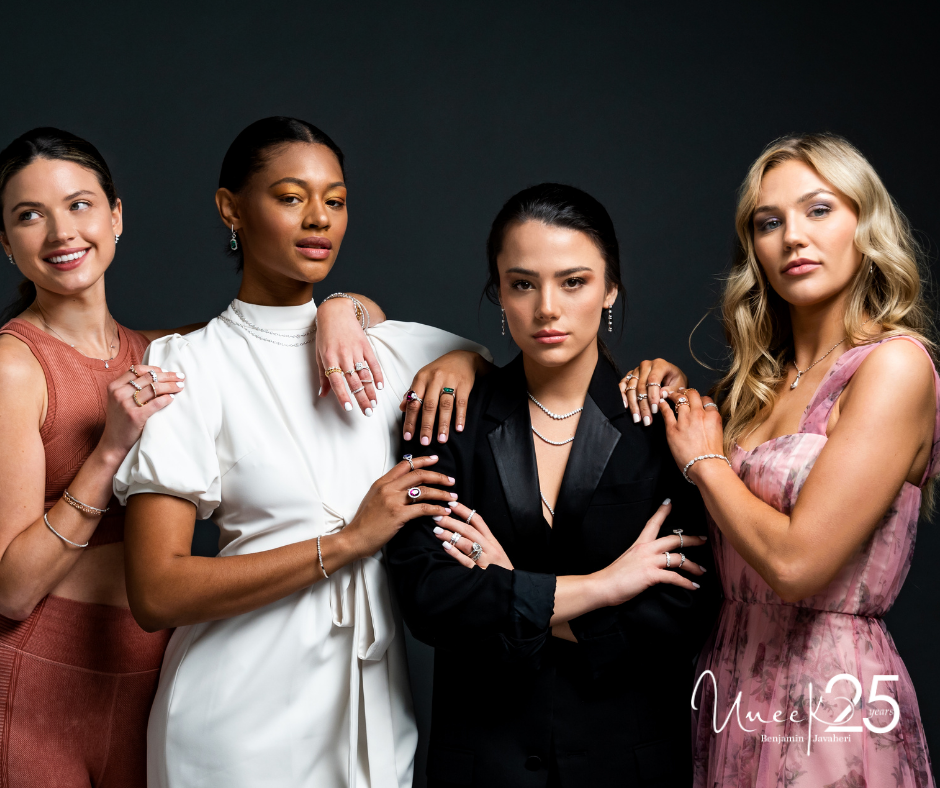 "It's All About U" is Uneek's new marketing focus in celebration of the 25th Anniversary of the company. Inspired by different stories of women fulfilling multiple roles in their family, career and other aspects of their personal lives, this campaign is an homage to women's strength, resilience, and commitment to achieve their goals and overcome challenges.
Whether you call yourself a boss babe, a modern mom, a delicate Femme or  a vintage fashionista, Uneek wants to remind you how special you are. It might time to treat yourself or, pick an engagement ring. Uneek has created and curated pieces to fit your personality, individuality and lifestyle.
Founding President and Master Designer Benjamin Javaheri answered a few of our questions. We have always loved his signature split-shank engagement ring design from the Silhouette collection inspired by the soft curves of a woman's silhouette.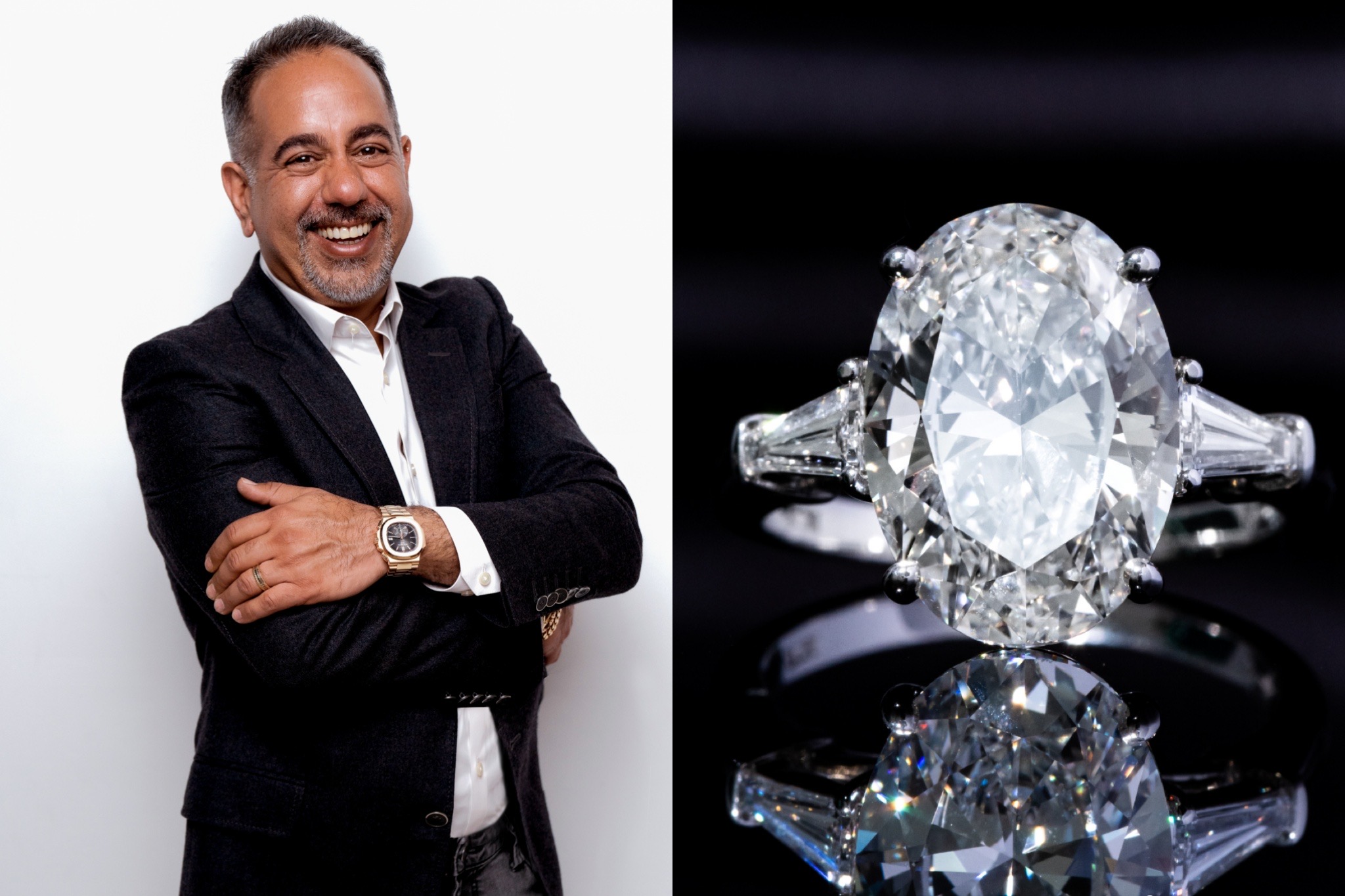 Who are the women that inspire you?
The two most important women in my life who inspire me are my mother and my wife Natalie. My mother possesses the right mix of strength and care to raise me and my siblings. I dedicate every milestone in my life to her and I make sure that my decisions and achievements will make her proud. As for my wife, I hold so much admiration and respect for her. I see how much of a good, hands-on mother she is to our children while still taking care of me. She is the glue that holds our family together and I love her for being so nurturing not only to us but also to her friends and the people around her. My success is my wife's success. She gives her unconditional support for my plans and dreams.
When I met you back in the days, you had not tied the knot yet. You are now married and a father. Have these events in your life had an impact in the way you design jewelry?
Definitely. Those major moments in my life made me realize to cherish family even more. It made me appreciate details — the intricacies of a situation, the perfect timing and the setting that make everything fall into place. Over time, I have seen how much I was able to apply that in my designs. I have become more focused on workmanship and quality to create heirloom jewelry that tell personal stories and that stand the test of time. I want my children to be proud of my work and my legacy, in the same way how my customers can pass their Uneek pieces down to the next generation.
There's a growing community of women who propose to their boyfriends, a very "Boss Babe" move…. What do you think about this trend and the evolution of gender roles in general?
I believe that we all have the same rights and we are all entitled to our own feelings. The diversity makes each of us special because we all have talents and skills to share to the community. Uneek stands for individual creativity and that's why I encourage everyone to dare to be you. Dare to be Uneek.
Who will be the Uneek woman in 25 years?
In 25 years, the Uneek woman will be a stronger force to reckon with. A Uneek woman has an outstanding persona to fulfill multiple roles in her family, career, relationships and in the community. I salute them for their resilience and commitment because without them, we are nothing.