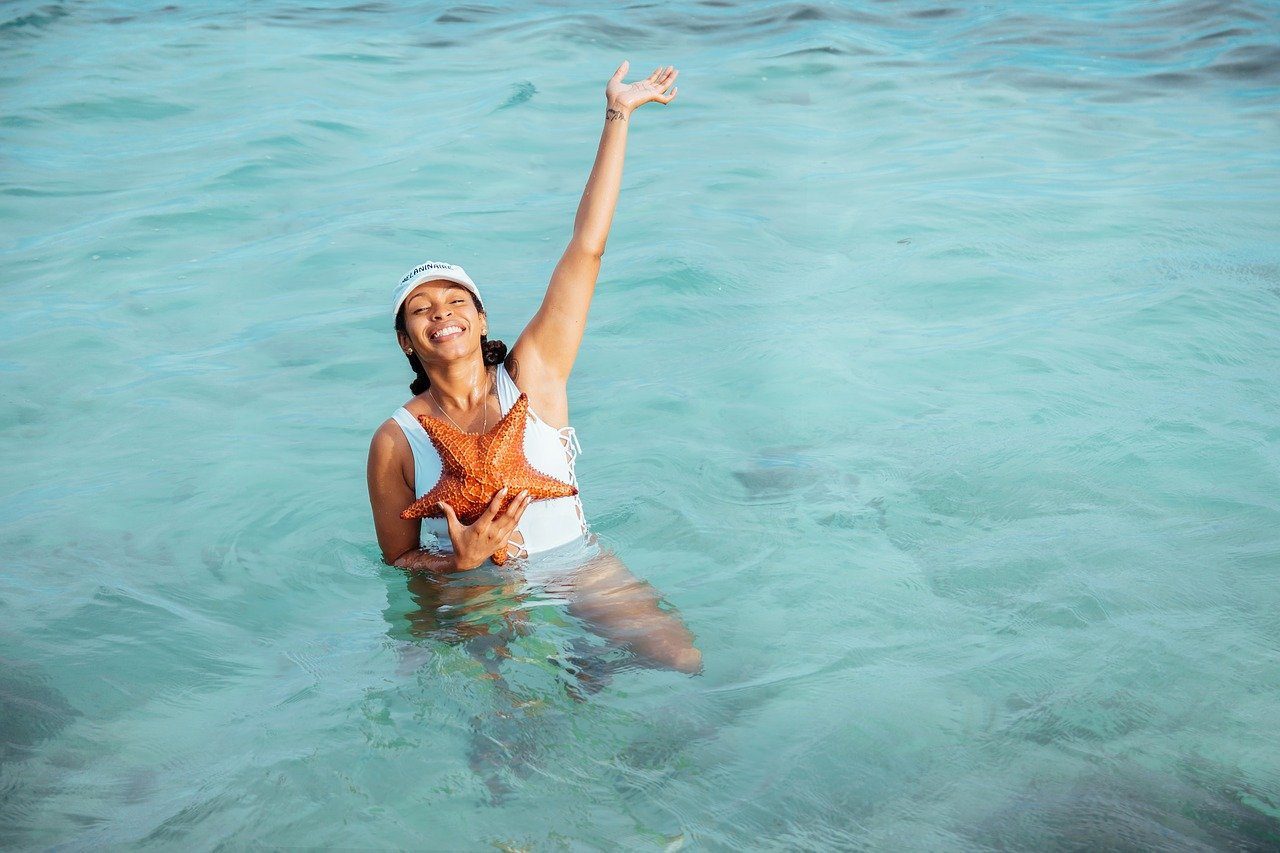 It's officially #HotGirlSummer season! If you are newly engaged, you must be wondering if you can keep wearing your engagement ring 24/7 during Summer months. Could you break or damage it by doing so? I asked two very knowledgable ladies to weigh in on this very important topic.
Jewelry designer, maman of 2 young children and influencer Stephanie Gottlieb spends Summer week-ends at the beach or by her pool. Stephanie is always perfectly styled from head to toe. She always has on the jewelry pieces she owns, creates and curates when sharing Instagram content. What's her opinion on wearing wedding rings during Summer?
"It's always best to leave your rings at home in a safe place when possible. Sunscreen, sand, saltwater, and chlorine are not ideal for your precious metals and diamonds!  BUT when you're on vacation and there isn't a safe place to leave your ring behind, it's generally safest on your finger.  That being said, if you're going to be lotioning up constantly (as you should), we suggest traveling with an Arm Candy band, so your ring can be secure while you're on the go.  Another suggestion is to put your ring on a chain around your neck, that way you have less worries about losing it in the sand when taking it off to apply sunscreen. And last tip: if your ring is loose, DON'T WEAR IT TO SWIM!!  We've heard of far too many people losing a ring in the ocean or pool due to a loose fit." Stephanie Gottlieb 
Kalee Sholdt is based out of Seattle, surrounded by beautiful woods and lakes. She is a 4th generation jeweler and owns Sholdt Design.  Her approach to Summer jewelry wearing is slightly different from Stephanie's. She is the mom of an active little boy Henry and loves to play with her big and beautiful furry daughter Pearl.
"I don't wear jewelry 24/7.  I take my rings off the second I walk in the door from work. I never recommend wearing ANY ring to lift weights, climb rocks, kayak, etc. It causes unnecessary wear and tear on the rings. I mean, would you garden in a silk blouse??? I do wear jewels at the lake. You just need to be careful. I always take them off when applying sunscreen or if  I am going boating.  I keep them in a safe place.  Better safe than sorry!" Kalee Sholdt
There you have it. What are YOUR plans for the Summer? Will you wear your engagement ring or not?