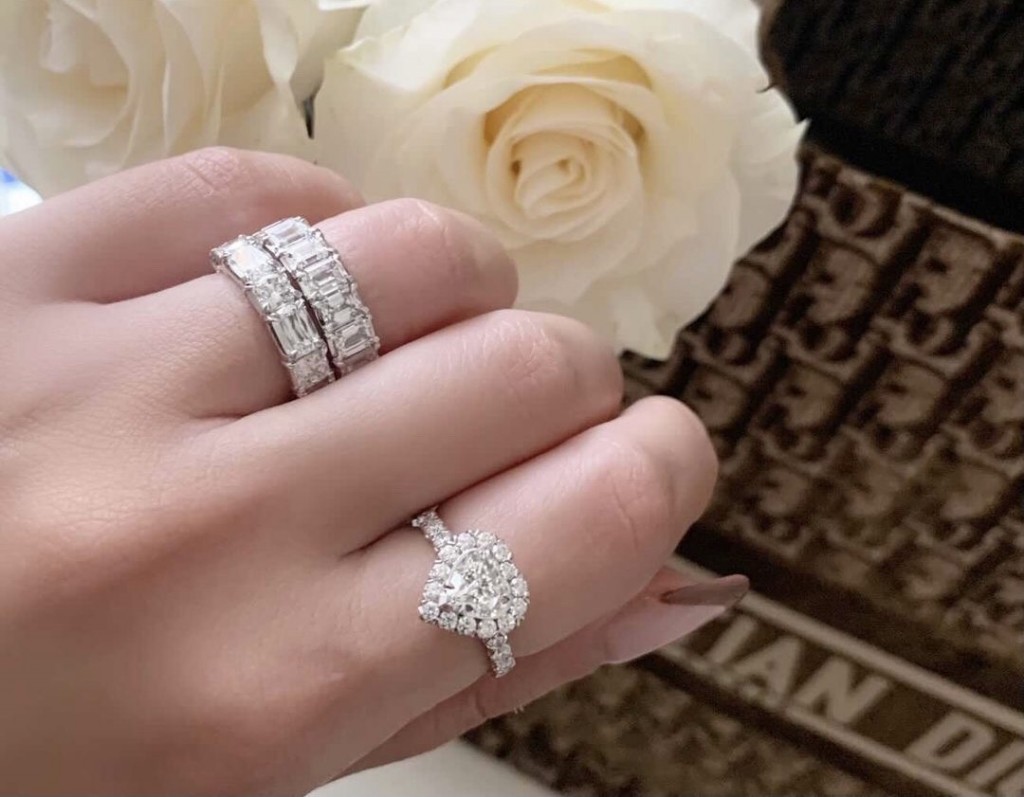 When picking a heart-shaped diamond as your center stone, you need to remember that the pointy end is fragile. Our suggestion would be to chose a heart-shaped halo setting such as the one pictured above from  Christopher Designs.
When picking a new piece of heart jewelry, your inner Queen of Hearts might be looking for something fun, sweet or trendy.
The pieces highlighted in this article certainly fit the bill.
These heart studs by Elisa Salomon are so sweet. There are even more options on her site here.
---
Such a fun necklace by Aisha Baker. It's in gold featuring black enamel, diamonds and rubies.
---
This Alison Nagasue necklace can be made in all gold and diamonds. However, we really like the edginess of this version mixing gold and silver with ruby accents.
---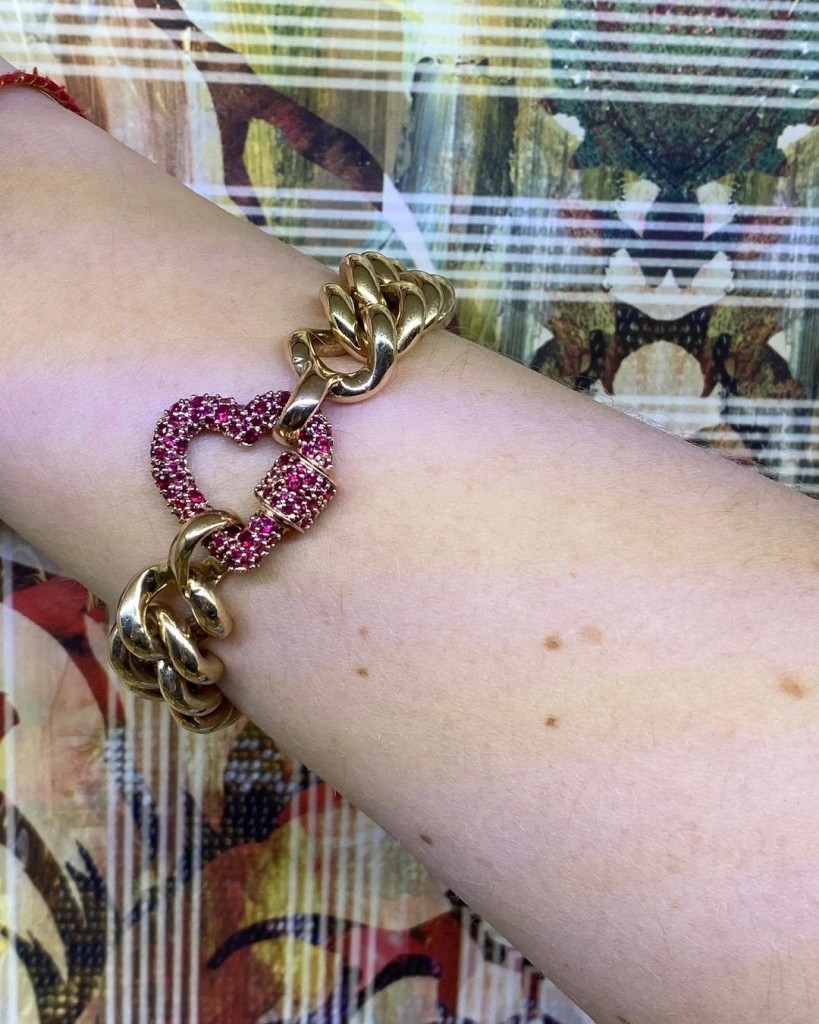 Marla Aaron's heart locks come in many versions and can be worn so many different ways. This look/vibe stands out for us. It's a combination of her gorgeous rose gold ruby heart with a  bold yellow gold mega curb chain bracelet.
---
These enamel rings by Alison Lou look so yummy, we could almost eat them. Eye candy for us but, if your are truly the Queen of Hearts, you need to own them all!
---
We are calling it now. Anklets are coming back as soon as normal beach life does too! LeTrém has got the goods, these gold hearts are exquisite.
---
Did you know that there was a ruby mine in Greenland? Now you do! Greenland Ruby just launched an  array of beautiful sustainable heart-shaped cabochons in different shades of pinks and reds. Pick one or more with the help of a designer to create a custom piece for yourself or someone you love.