In collaboration with H.L. Gross
With an unlimited budget, I would most certainly buy all the jewels featured in this article. Mostly to wear them myself or gift them to my fiancé, family and friends. I would even get my ears pierced like a piece of gruyere! Our partners H.L. Gross have a gorgeous store in Garden City, New York. You should visit if you haven't yet. If you live too far or are just an online shopping person,  you can also purchase all the pieces featured below on their website, HLgross.com.
Hearts for Days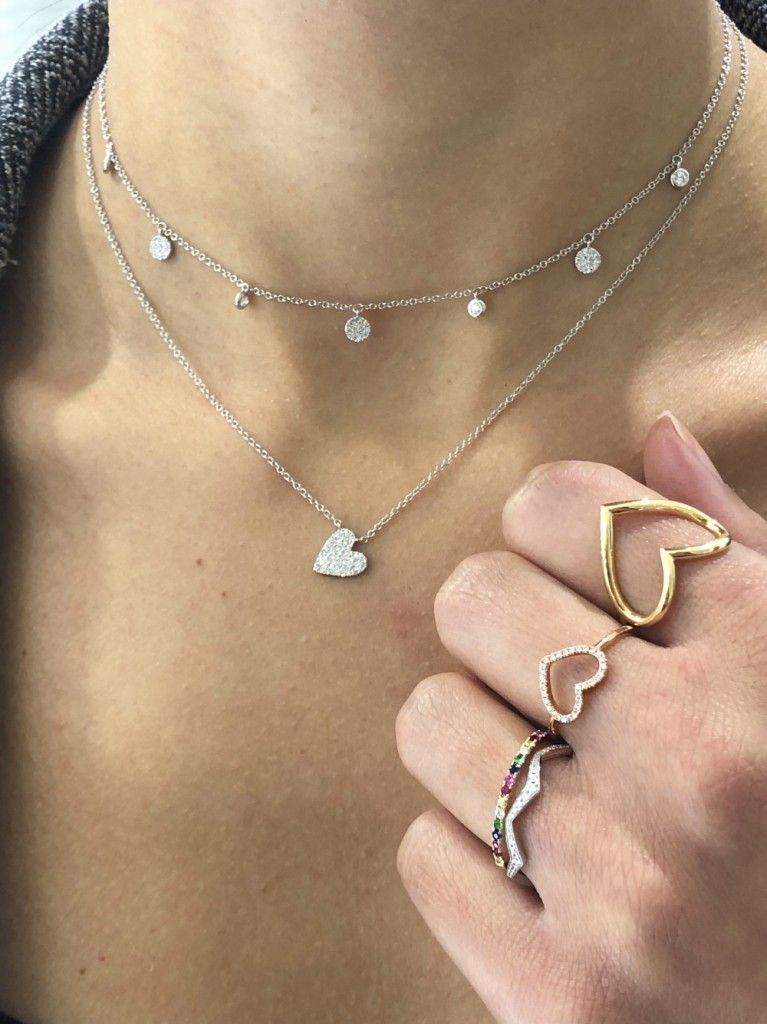 I love heart-shaped jewelry and own this large open heart ring. It is such a big ring for just $500. On the tinier side, the diamond pavé ring on the middle finger is pretty, timeless and comes in 3 gold colors, just $280. Heart necklaces do not have to be corny, I love how this one is angled, it looks so cool with a dangle necklace, respectively $600 and $590. To complete the look pictured, add a funky stack mixing a rainbow ring and a zig zag diamond ring, just $700 total for this 2-ring stack.
Festive and Fun Studs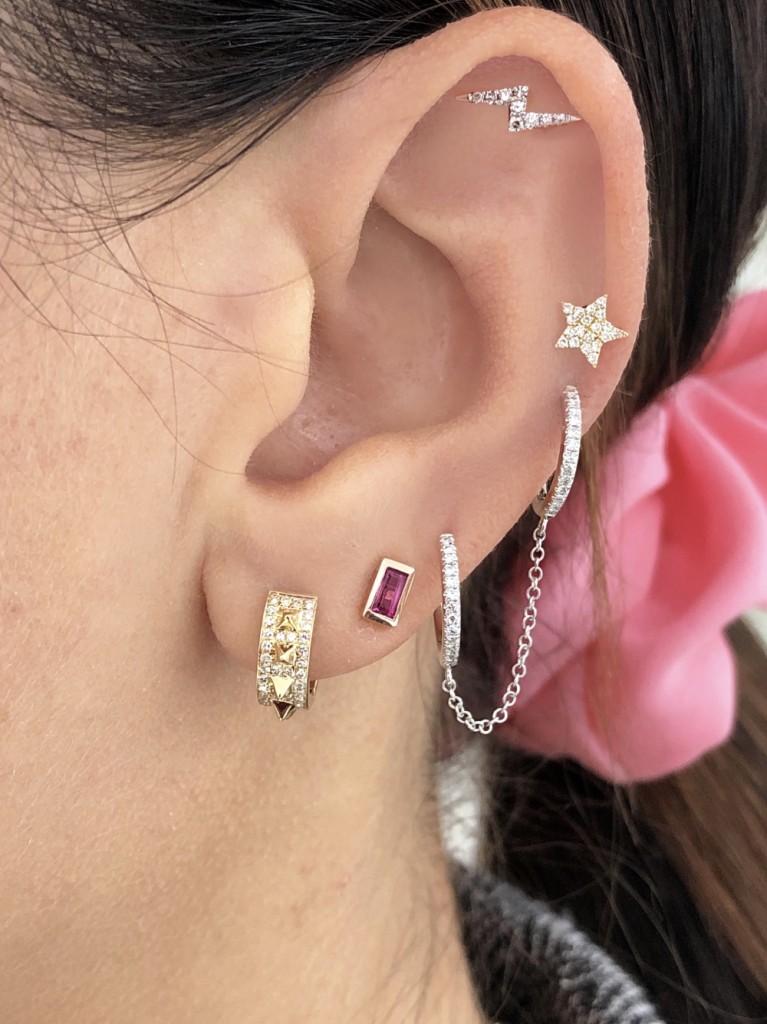 Major ear game going on on this shot featuring 3 favorites which are perfect gifts for the holidays. Fun lightning bolt studs, $260 for the set, a pair of gold and diamond stars ($335), and festive bezel ruby sets  ($265).
Pre-Owned Watches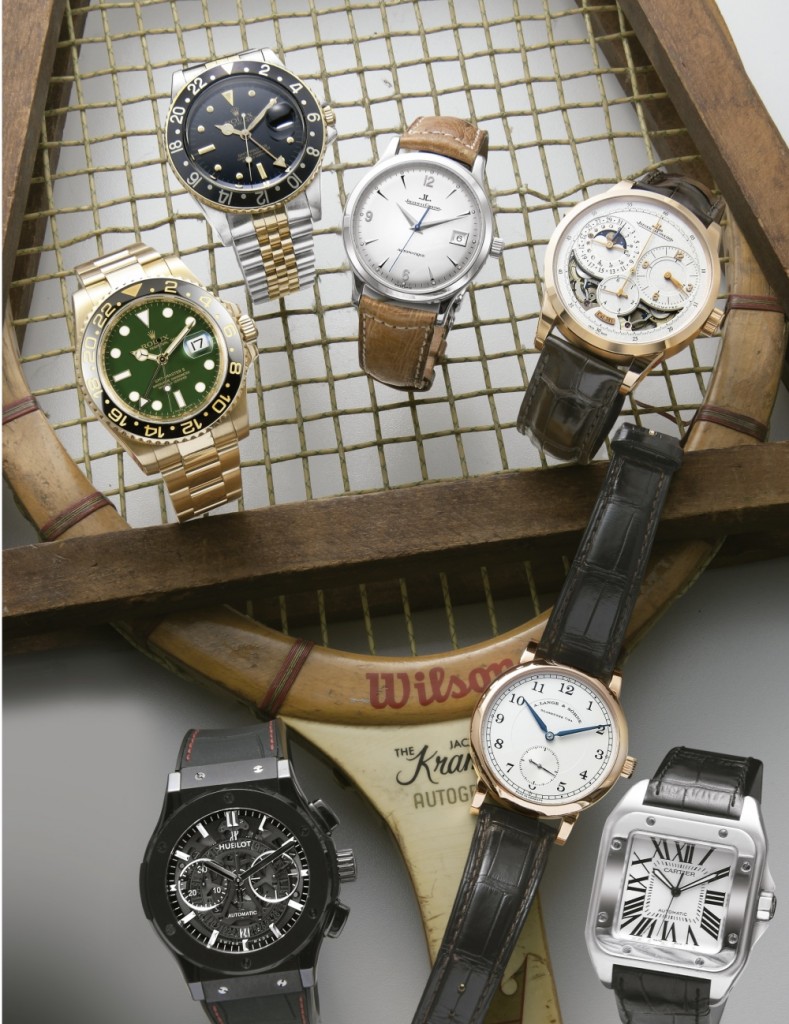 With the help of a knowledgeable retailer such as H.L. Gross, you can find great deals on pre-owned watches.  H.L. Gross offers a selection of all the top brands including Rolex, Jaeger LaCoultre, Cartier, IWC and more, all in great condition, starting at $1,500. They are also an authorized Rolex dealer if you are looking for a brand new watch.
Dreamy Stackable Rings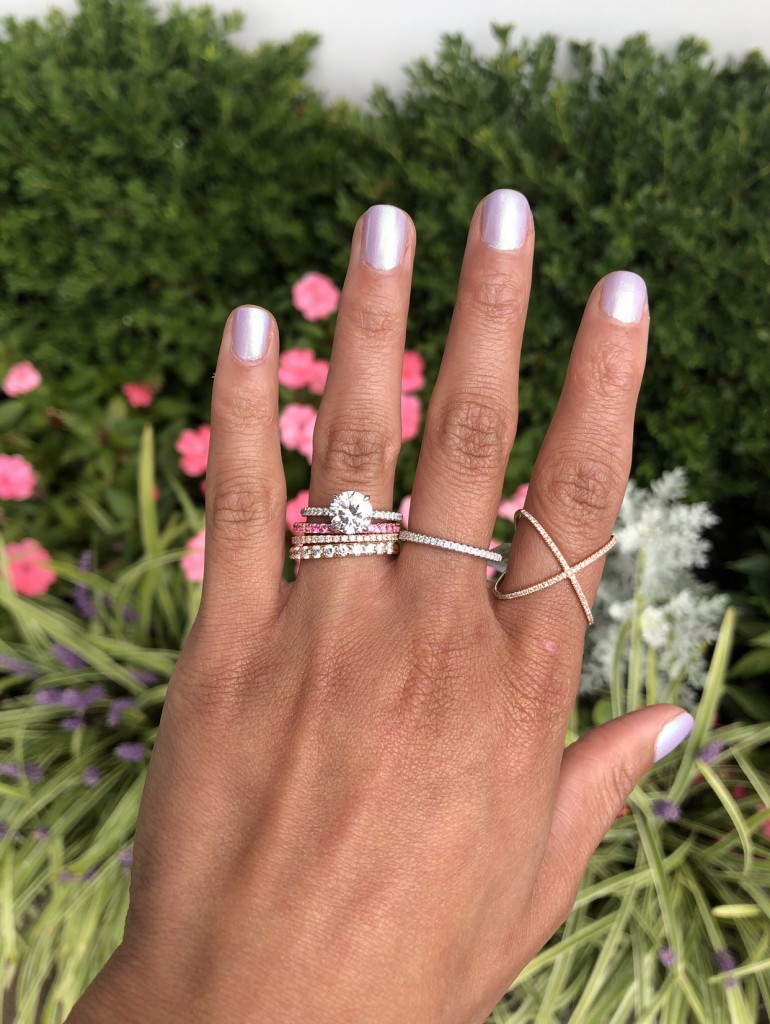 Here is a great selection of rings to build a timeless-yet-fun extended wedding suite. You should always include a bit of color in your stack. This pink sapphire Tacori band is just perfect ($1,990). It is stacked with 2 diamond bands: a slim engraved rose gold ring ($1,860) also by Tacori and a Henri Daussi band set with light pink diamonds ($3,740). To shake things up a bit, consider wearing on another finger a contemporary style like this  rose gold and diamond X ring, just $395.
These are just my picks, visit the H.L. Gross website to make your own selection!
Sev