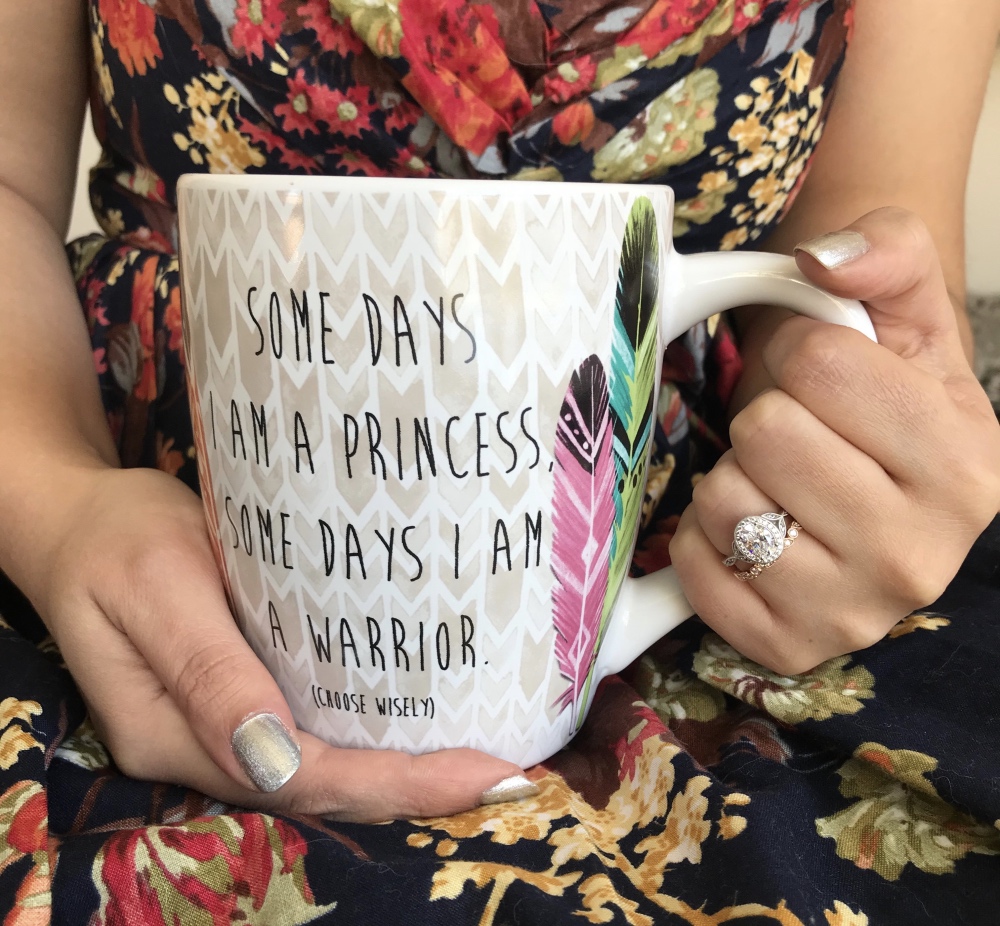 As we are entering Engagement and Holiday Season, I wanted to share with you 4 Sylvie jewels you should consider. Sylvie Levine is "a woman who designs for a woman" which is one of the reasons why her collection is so feminine and stylish, yet so comfortable and easy to wear. I picked 2 of my favorite engagement rings among some recently launched new styles as well as  a necklace and a stackable band. Keep in mind that all of my picks can be customized in the gold color and karat of your choice, as well as platinum.
You can watch my detailed IGTV review here
Here are some highlights below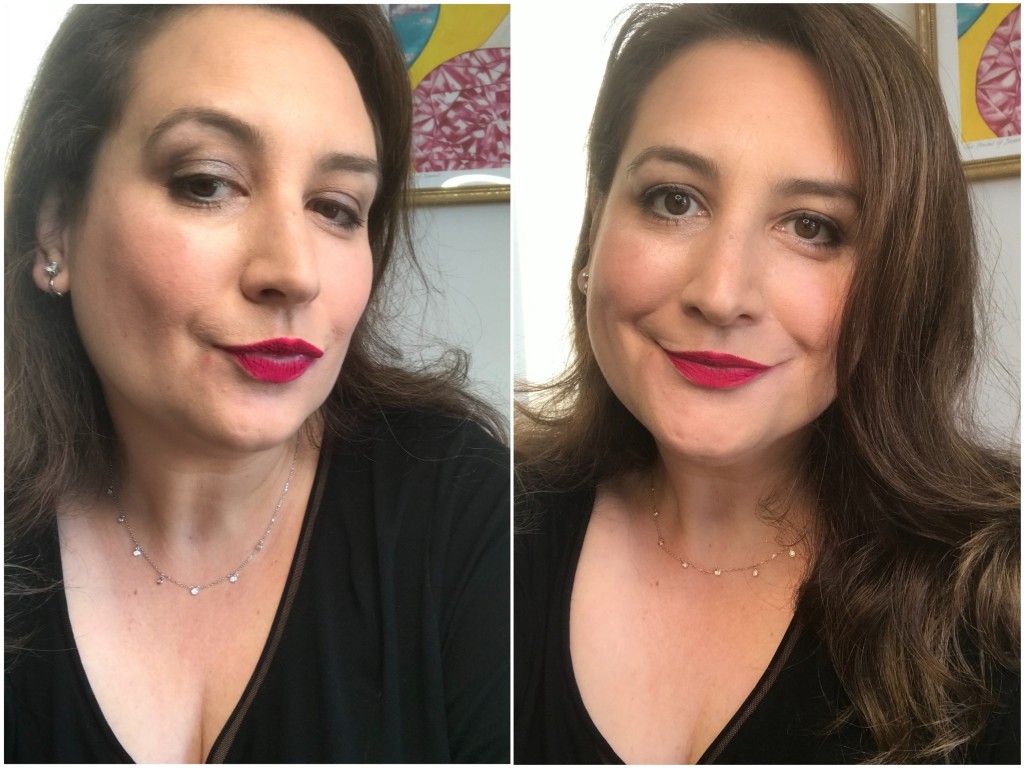 I love this diamond necklace. After seeing it on Sylvie herself and our model, I had to try it on! It is such a great piece that can be worn every day and for special occasions. It comes in different golds, prices start at $1,310.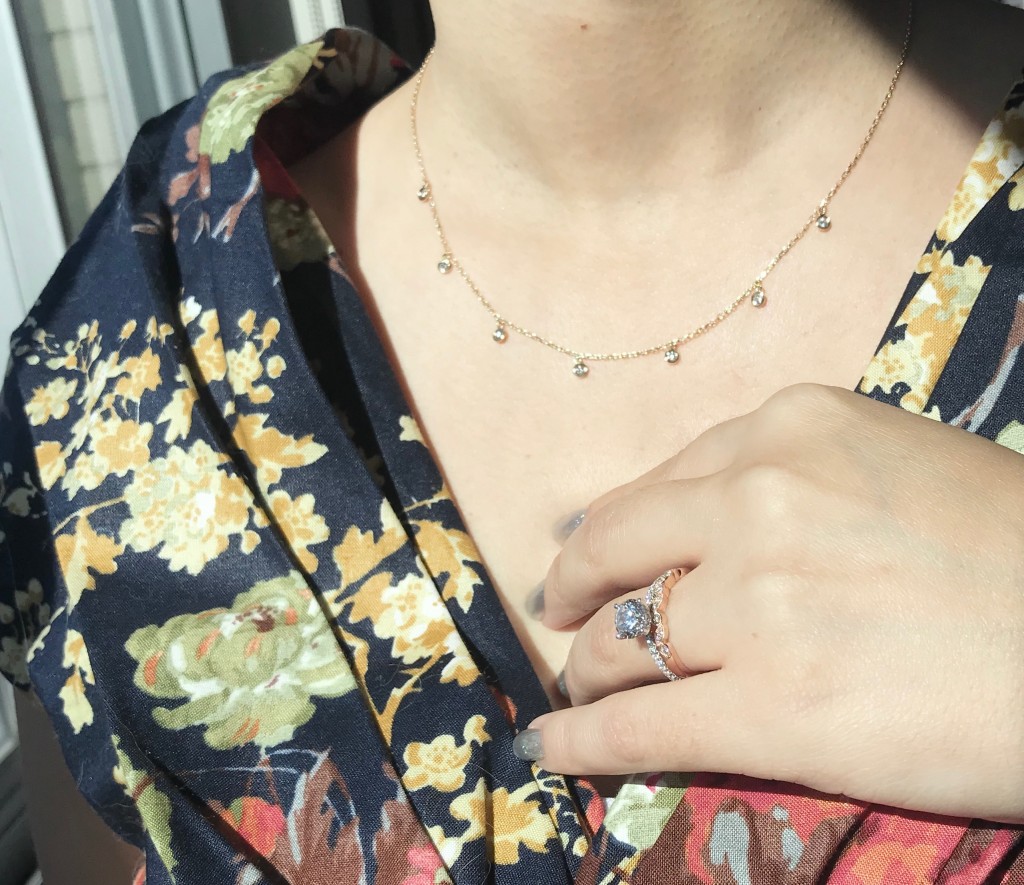 Then, let's talk rings shall we!
Check out the stackable band pictured above and below (B0018 Abigaelle ring $895 in 14K rose gold). I picked it in rose gold to add a pop of color to your bridal suite and everyday stack. I am a fan of mixing and matching. Most Sylvie signature rings include milgrain beads. These metal accents add both texture and a vintage vibe to her ring designs. I love that the band I picked includes milgrain beads set in marquise and round shapes to create an organic feel. This band works well with both classic and vintage engagement ring setting styles.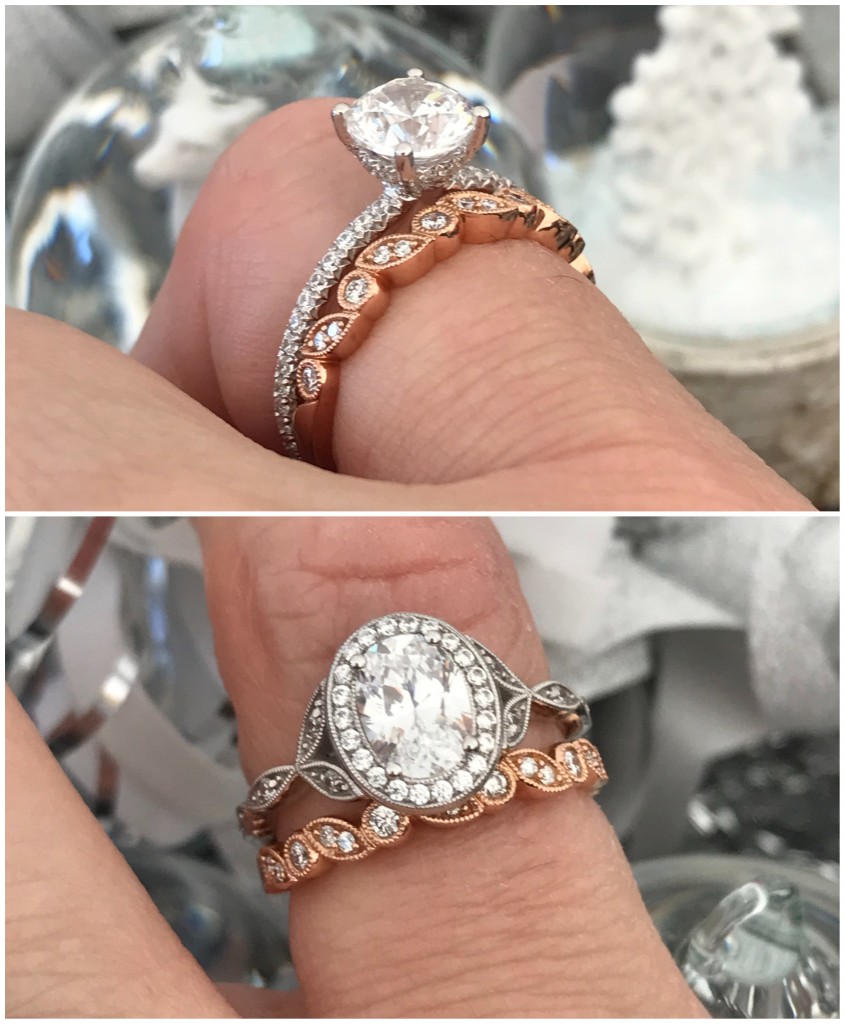 Pictured with the band, here are my 2 favorite engagement ring styles in the new collection. First, a timeless solitaire with a hidden halo, it is so pretty! (S2093 $1,895 in 14K white gold). Then the bottom ring is such a romantic oval diamond setting style. It reminds me of a vintage picture frame ( S1924 $1,430 in 14K white gold).
That's just my 4 picks, you can select your own favorite Sylvie jewelry pieces on her website SylvieCollection.com.
Sponsored by Sylvie