Amethysts are not as hard as diamonds but buddhists believe that amethyst enhances the peace and tranquility of meditation, others believe in its healing powers… If February is an important month in your relationship or simply your birthstone, there are amazing amethyst engagement rings available to consider within an affordable budget.
Ancora Designs offers settings in an array of gemstones colors but we really fell hard for their amethyst engagement rings set in vintage inspired settings.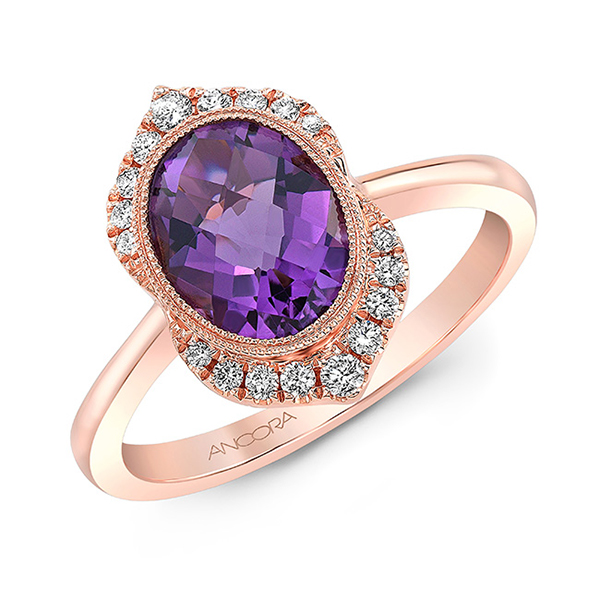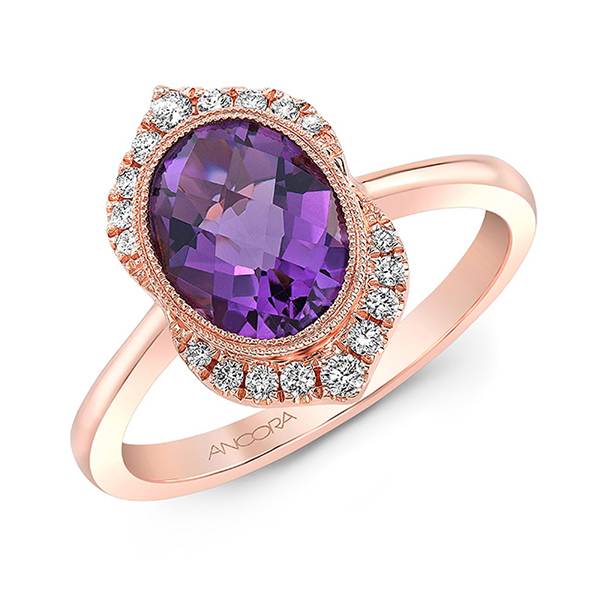 This is our favorite design from the collection. What's not to like? A stunning oval center set in a beautifully shaped rose gold setting with a vintage vibe.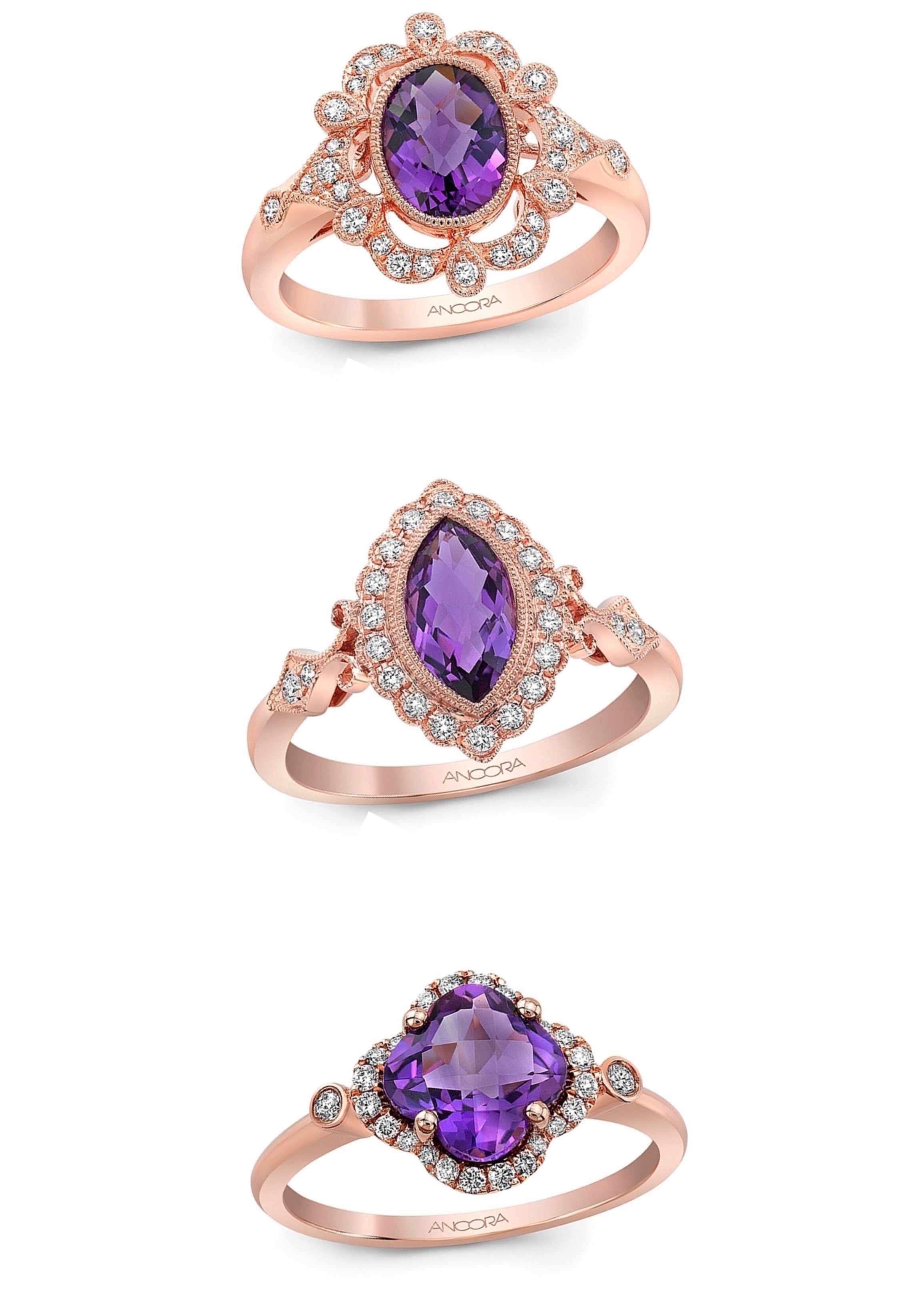 If you like a more intricate design or want to be more adventurous with your center stone shape, here are 3 other rings for your consideration.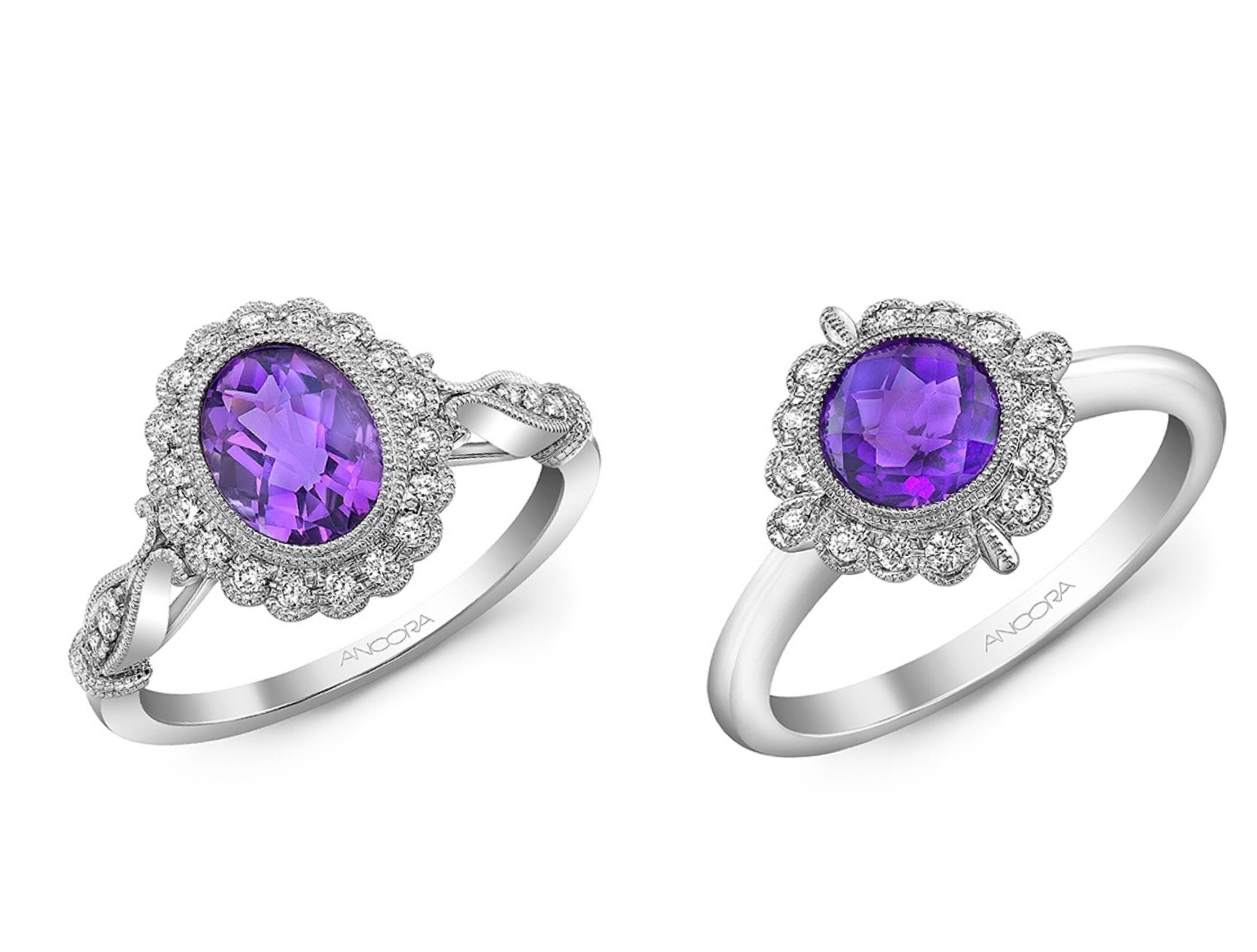 Rose gold does look good with the purple hue of an amethyst but white gold gives you an alternate option. This  interesting color combo turns on the ultra-violet shades in amethysts.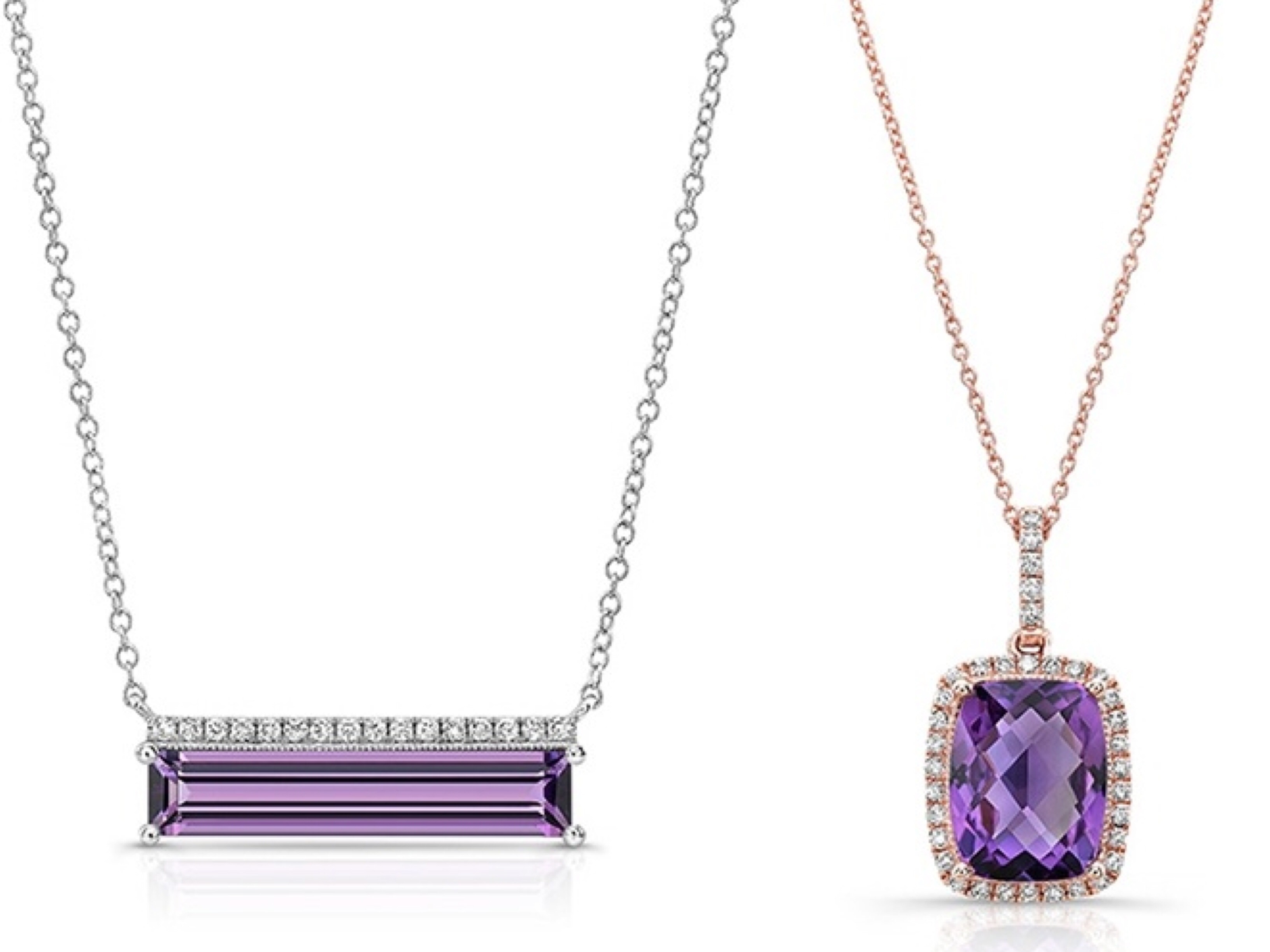 Once you have the ring, check out some necklace options, contemporary or classic.
See some of this jewelry live in the video and visit the Ancora Designs gallery for more engagement ring options.