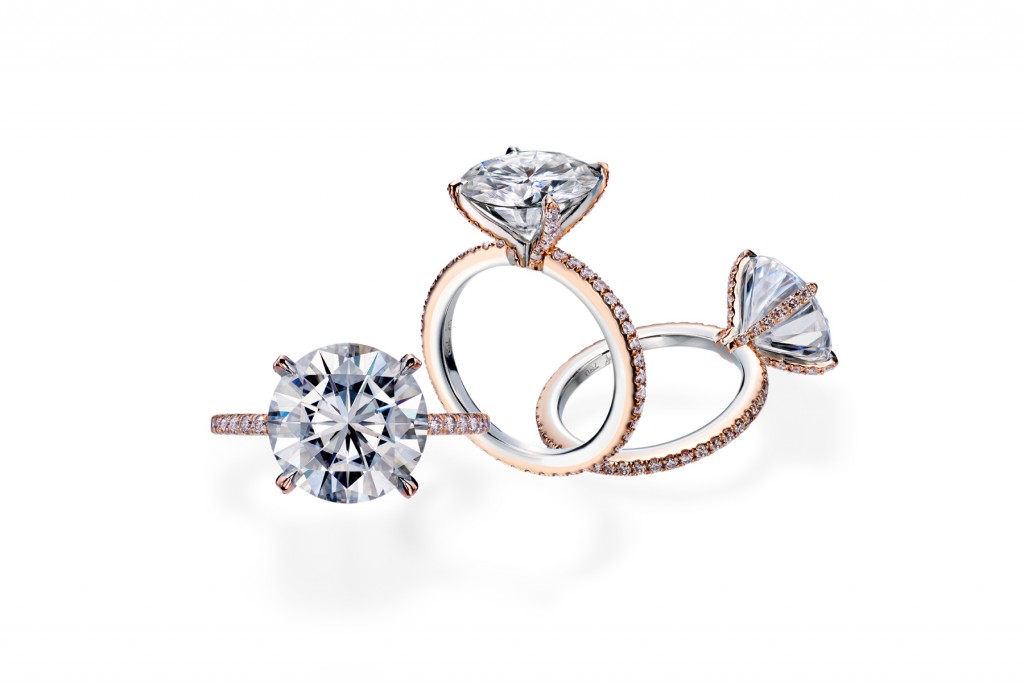 Founded in 1986, Mark Patterson Fine Jewelry is based in Newport Beach, California and is driven by Mark and his wife Josette's passion for ethical and innovative jewelry design. In 2010, the Pattersons opened their flagship store and studio in Newport Beach, California. The Mark Patterson brand is also available in over 50 independent jewelry stores nationwide.
Inspired by a project called "Transformation" hosted by  AJDC (American jewelry design council), a couple of years ago, Mark decided to find a way to create rings blending platinum and rose gold. The whitest and most noble metal – platinum – fused with the warmth of 18k rose gold. Different, but together as one.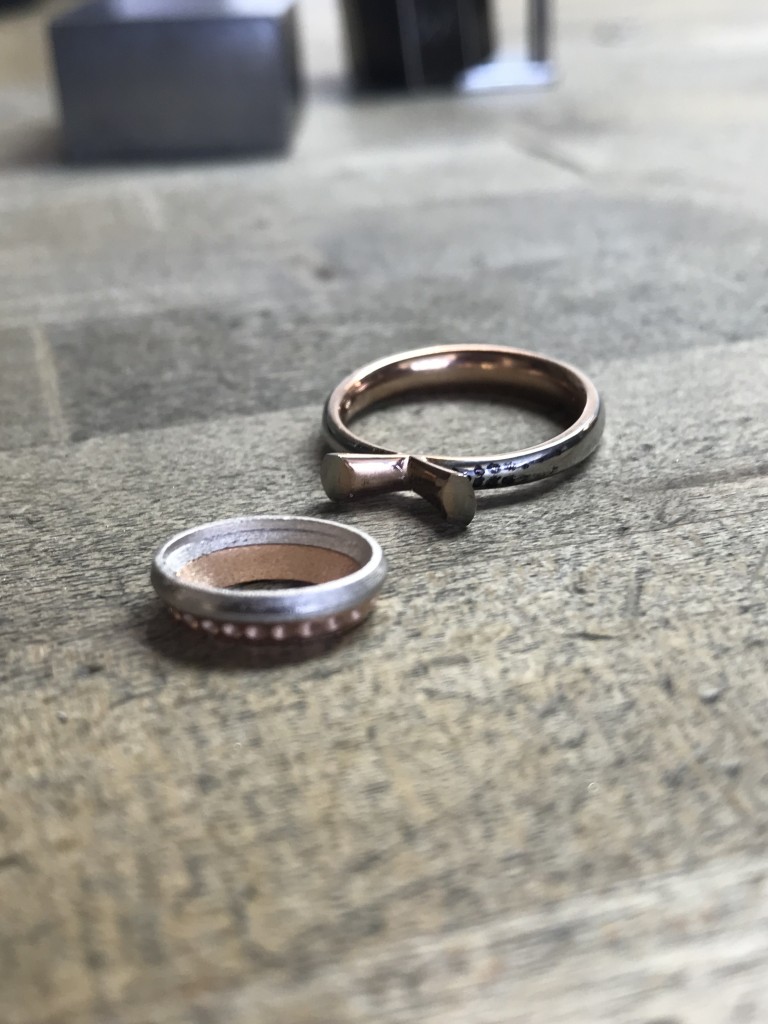 It was both a technical and design challenge. After trials and errors, success! There are currently 5 engagement ring designs part of a capsule collection,  the White Rose Collection, dedicated to this new platinum fused with rose gold process. A sixth creation that I was lucky enough to preview will be launched during next Vegas Jewelry  Week. Each piece is exquisite and brides all over the country have started wearing custom versions of each ring. We recently featured Gabrielle, a bride whose fiancé picked a ring from this collection.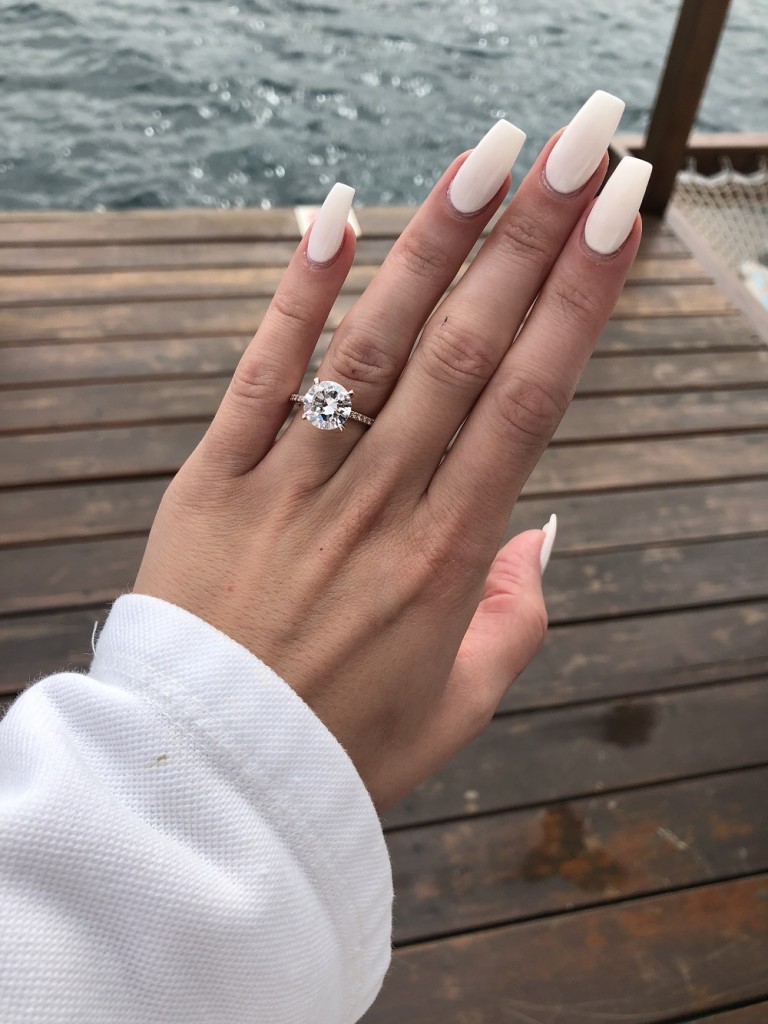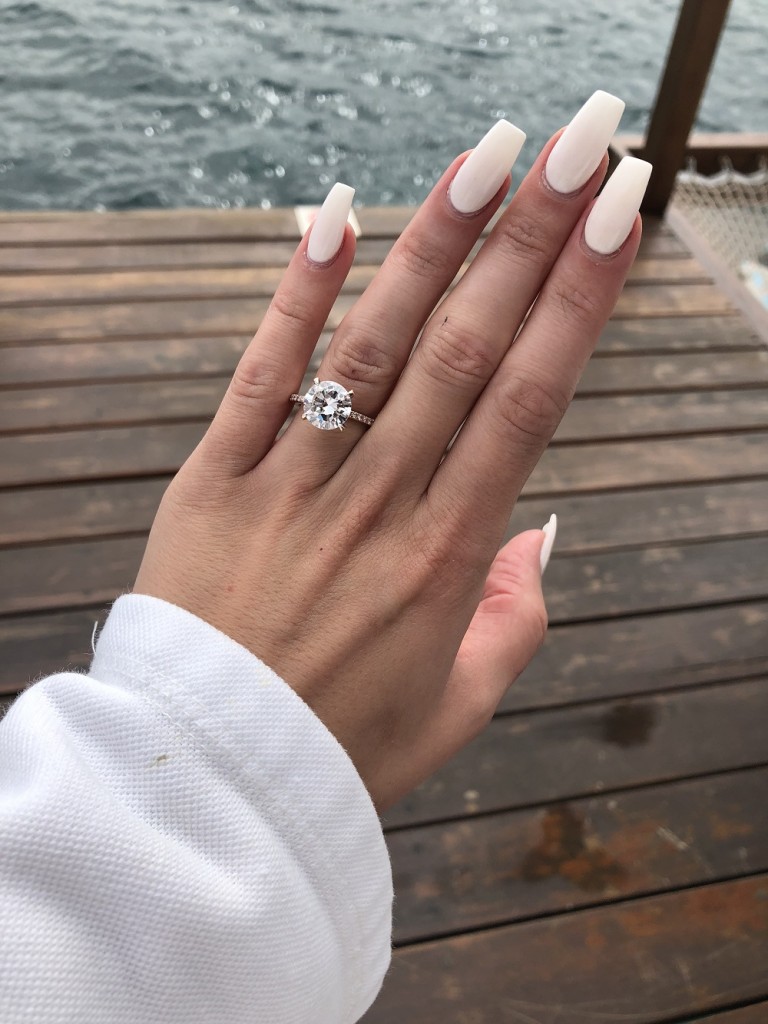 "My fiancé picked my ring out. I couldn't believe the thought and detail that is in this ring. Using two different metals to have the color you want and also the strength you need. They even chose to use pink diamonds on the band and prongs and make sure the rose gold stood out! It's my favorite ring I've ever seen and I'm so happy it mine. "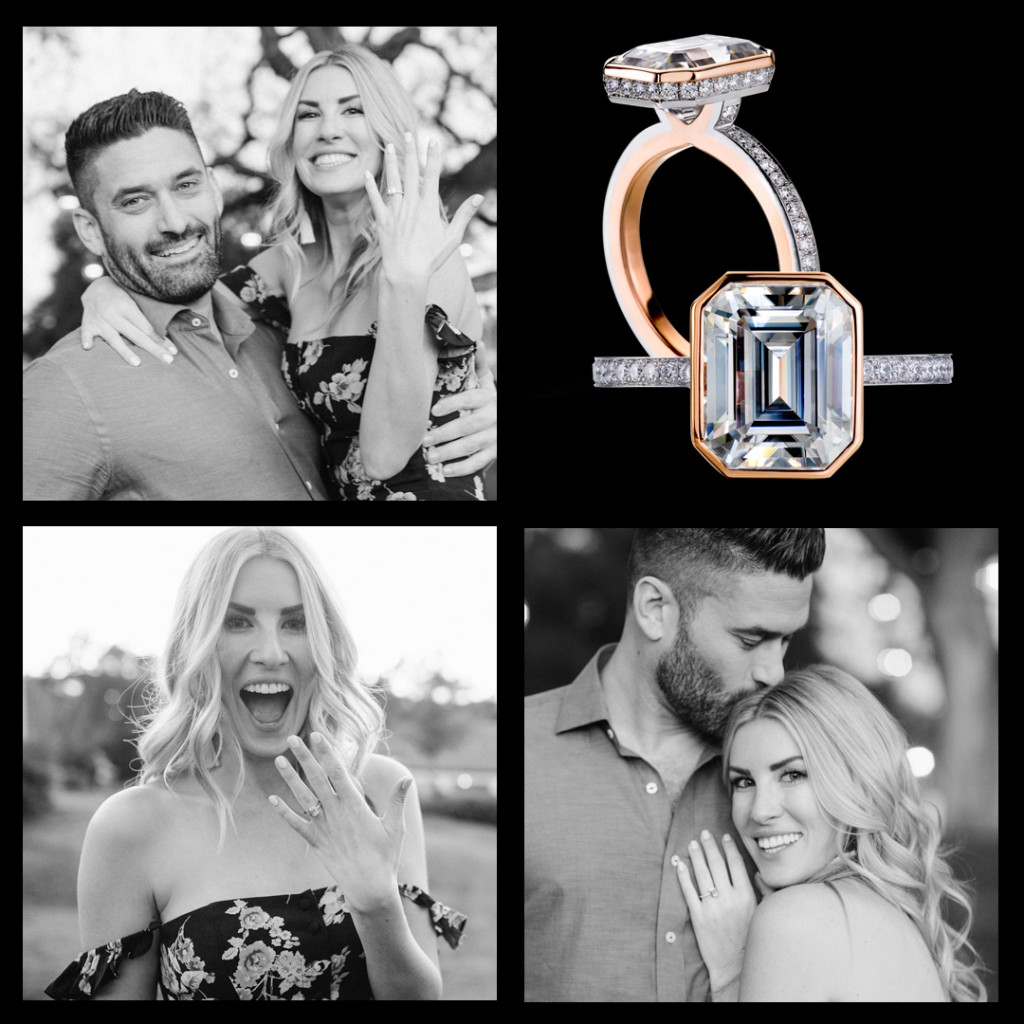 It's a collection that appeals to all women who want something different yet striking. The emerald cut diamond setting which was picked by Mike and Jade pictured above definitely has a Deco vibe. Some center stones are prong set, others bezel set and several rings feature rare pink diamond accents. Browse the collection here.