I wasn't able to attend the Arizona trade shows in January/February due to a personal emergency. Becky who owns and create all the content of the platform Diamonds in the Library was sweet enough to send me some pictures of a collection I can't see in New York, Beverley K. 
Morrie and his team showed both at the Centurion Show and the AGTA Fair. Becky is a super talented photographer. I love how she found a totally different way to show some pieces that have been in the collection for several seasons. She reveals something very different and cool. Beverley K. specializes in vintage replicas, if you are shopping for antique jewelry make sure to read this Antique Jewelry Fraud: 11 ways to protect yourself online.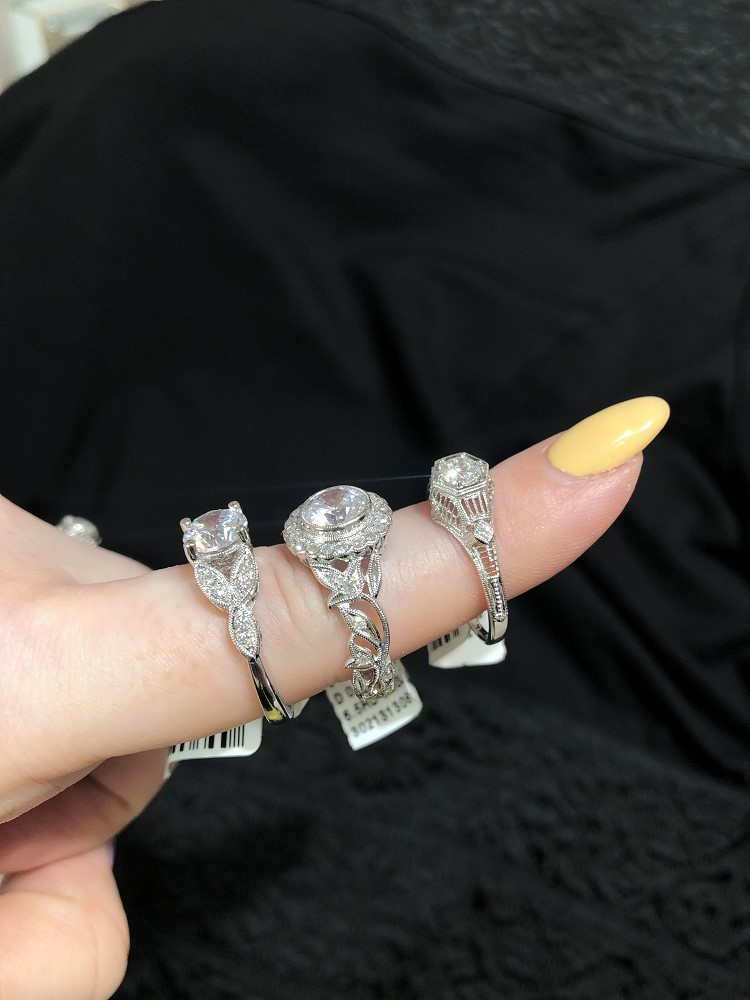 It's all in the details! Beautiful side views of these engagement rings with Art Deco and Art Nouveau details.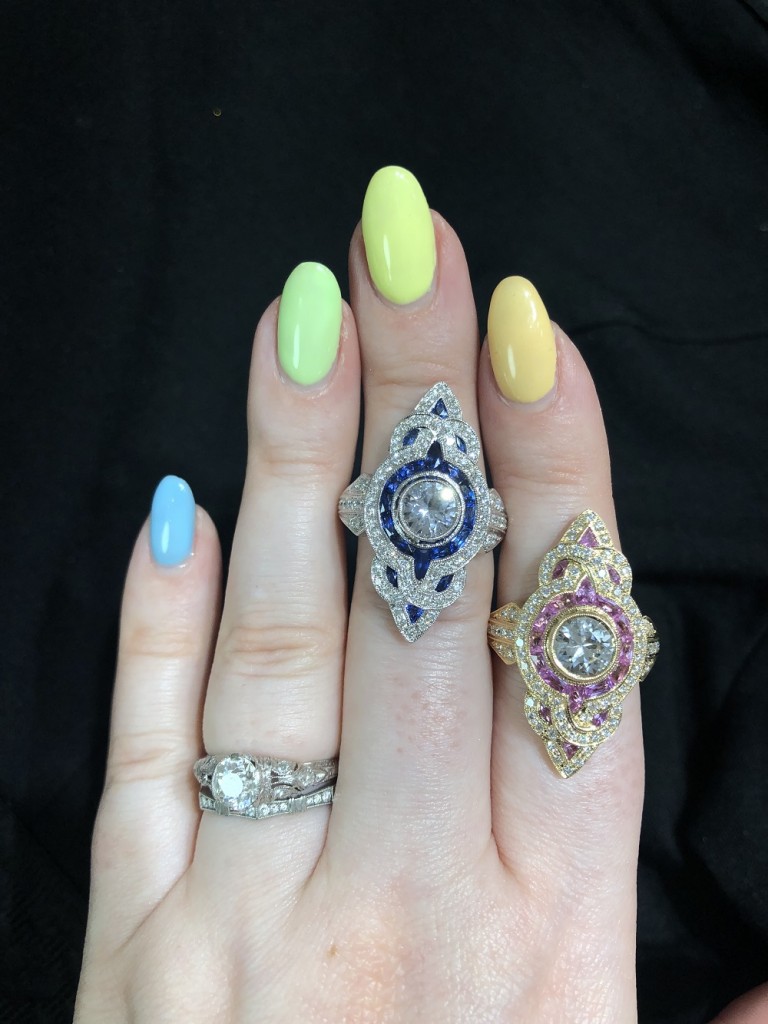 Spot the difference? This beautiful navette style looks gorgeous in yellow and white gold, with blue or pink sapphires.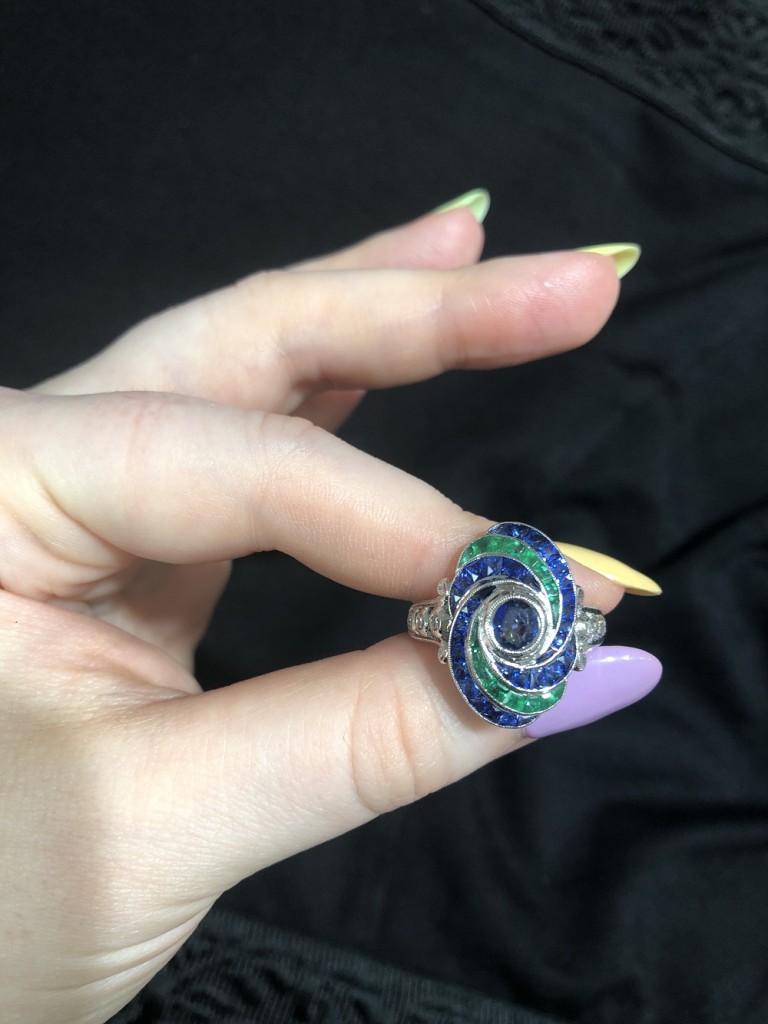 I posted this ring in my stories on Instagram and it's a big success with our audience. Such a whirlwind of gemstones.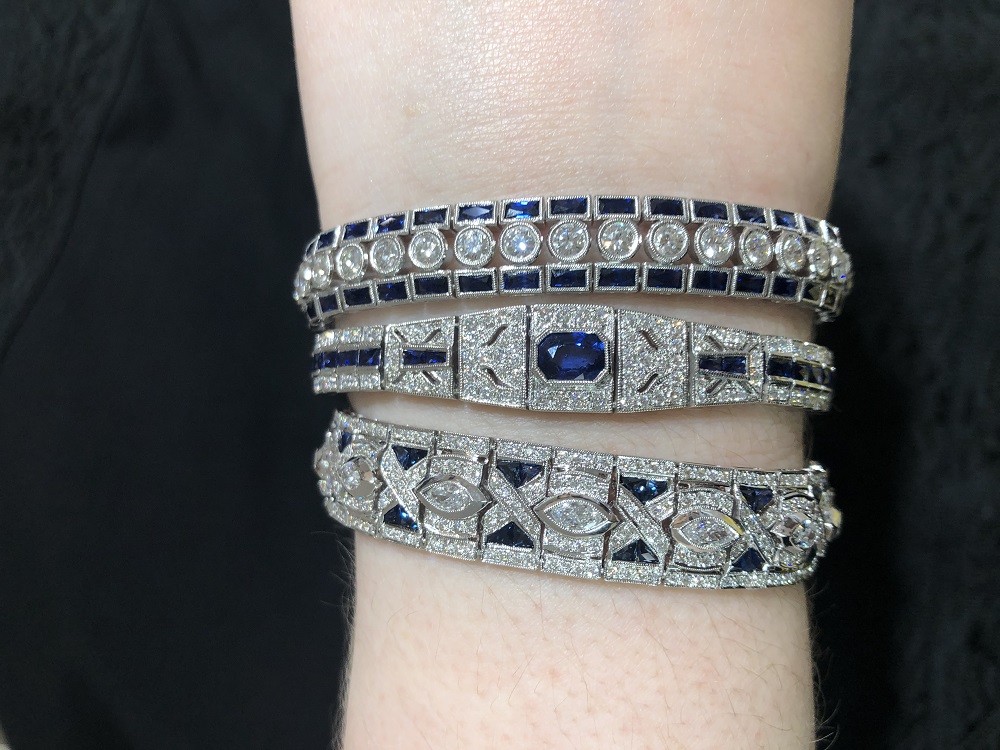 Last but not the least, these Deco bracelets are so stunning!
All images by Diamonds in the Library and jewelry by Beverley K.